Hanau's position changes are the key in 31-6 drubbing of Hohenfels
by
Matt Millham
September 24, 2006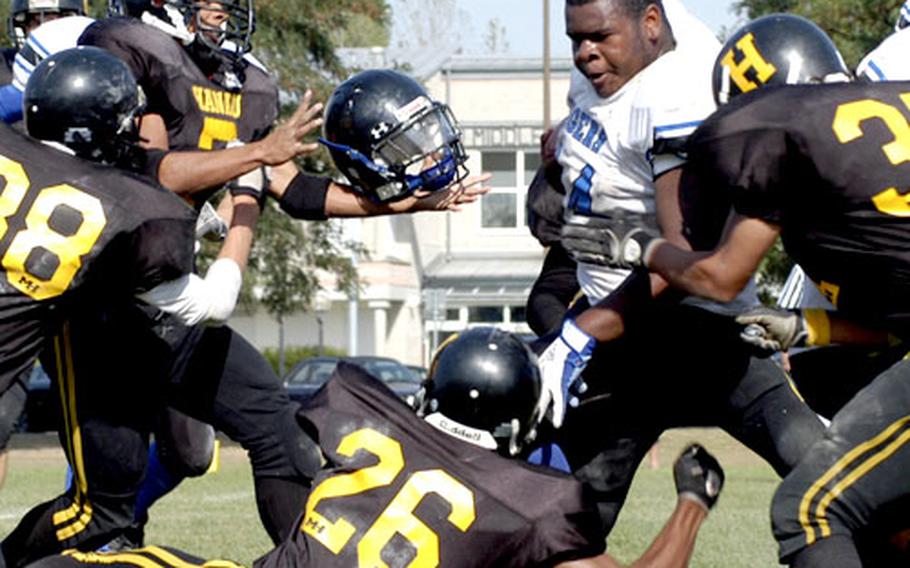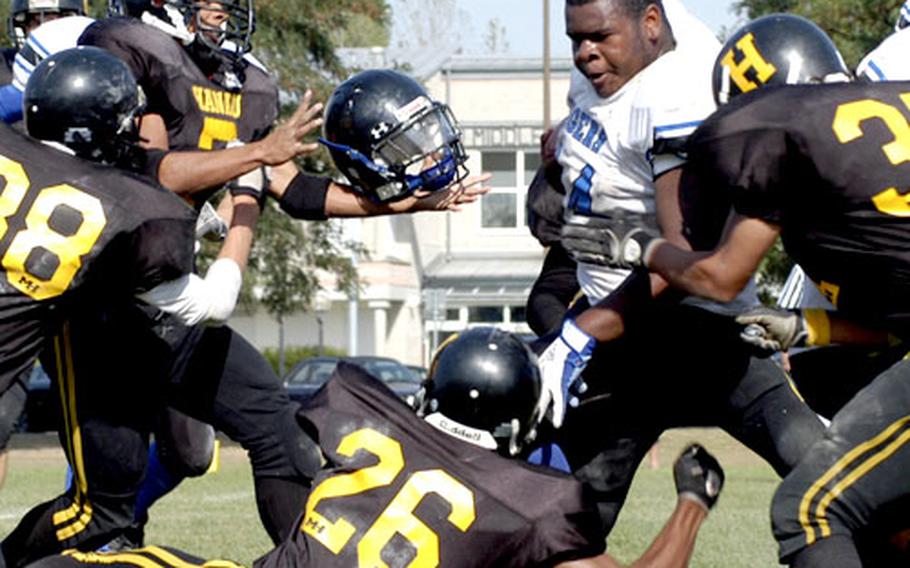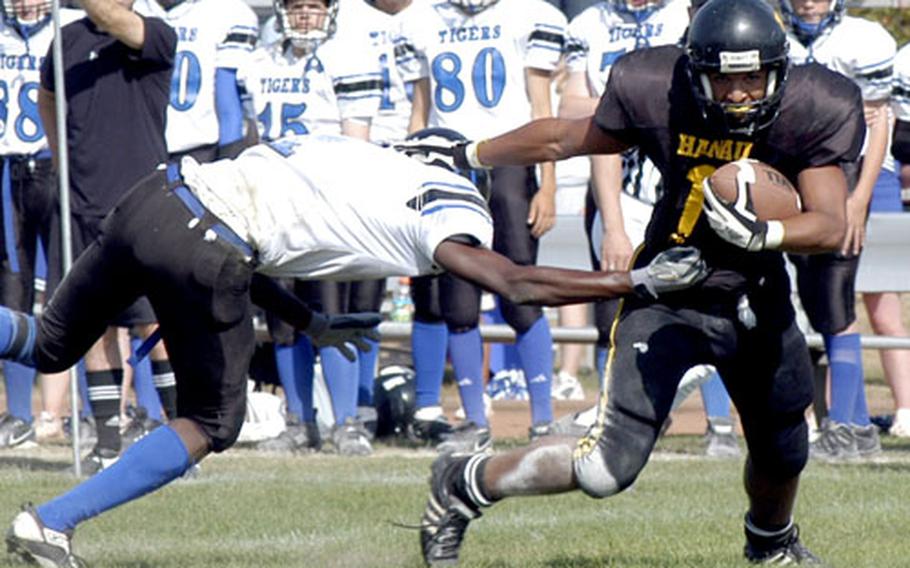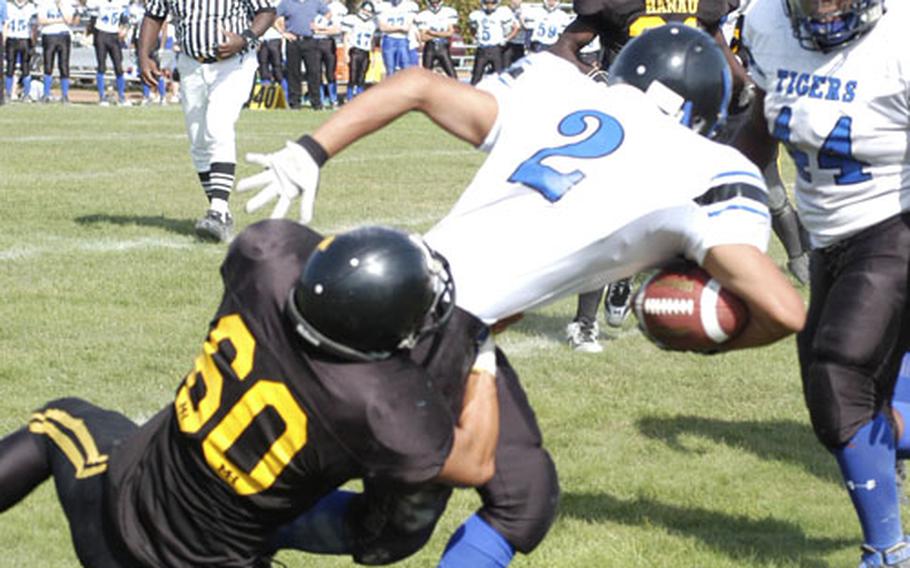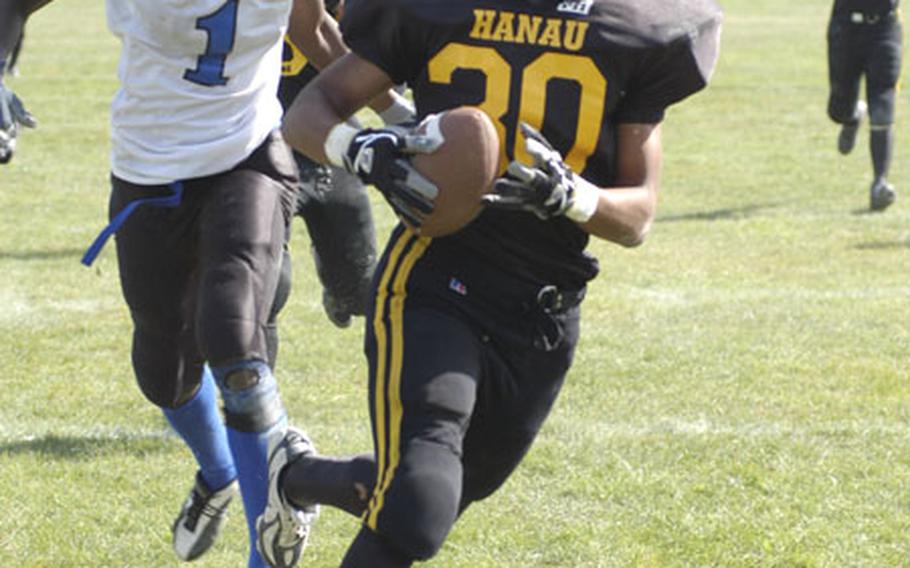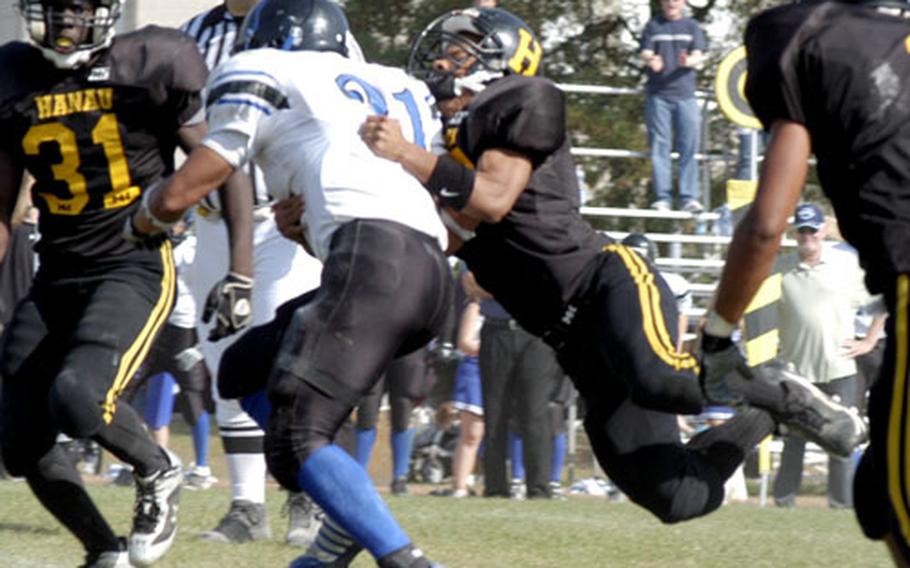 Hanau head coach Sam Cassou summed up the Panthers' 31-6 victory over visiting Hohenfels this way: "It was a war."
"I tell you, the score did not indicate the kind of football that was going on out there," Cassou said.
Cassou changed up key positions Saturday for the Panthers in the matchup of 2005 European champions. The most notable change was moving tight end Corey Lane to running back to bolster Hanau's run-first offense.
"You always have to put the ball in your best athletes' hands," Cassou said.
Lane responded by opening Hanau's first offensive series after a Hohenfels fumble with a 13-yard run. Another carry punched the ball inside the 2, setting up his fourth-down touchdown run.
Hanau quarterback Keven Faust ran in Hanau's second touchdown, and Lane's extra point put Hanau up 13-0 at the start of of the second quarter.
The Panthers then opened the second half with Michael Lewis' 70-yard TD run for a commanding 19-0 lead.
"We made too many mistakes last week, so we had to make up for them," Lane said of his team's offensive performance.
This week it was Hohenfels' offense that had problems with penalties and costly errors. Although they threatened several times, the Tigers' only score came on senior Brandon Merriweather's 2-yard run. The 240-pounder lost his helmet but refused to go down.
The TD cut the gap to 19-6, but that was as close as the Tigers got. Hanau tacked on two final scores on a TD run by Lane and one by Gabriel Williams.
Hohenfels lost a key weapon when Sung Byon was hit hard while running the ball and was taken to a waiting ambulance for a suspected knee injury near the end of the first half.
"He's the fastest runner on our team," Hohenfels coach Ed Lynch said at the half. "Our speed on the outside was definitely compromised."
The victory left Hanau, last year's Division II champ now playing in D-III because of a sharp drop in enrollment, and defending D-III champ Hohenfels at 1-1 overall and in III-South.
Lewis said the Panthers needed the win to stay in the race, and to keep a winning streak alive.
"We haven't lost at home in two and a half years, so we're trying to keep that up," he said.