Hallauer holds off Jose, wins Army-Europe golf
---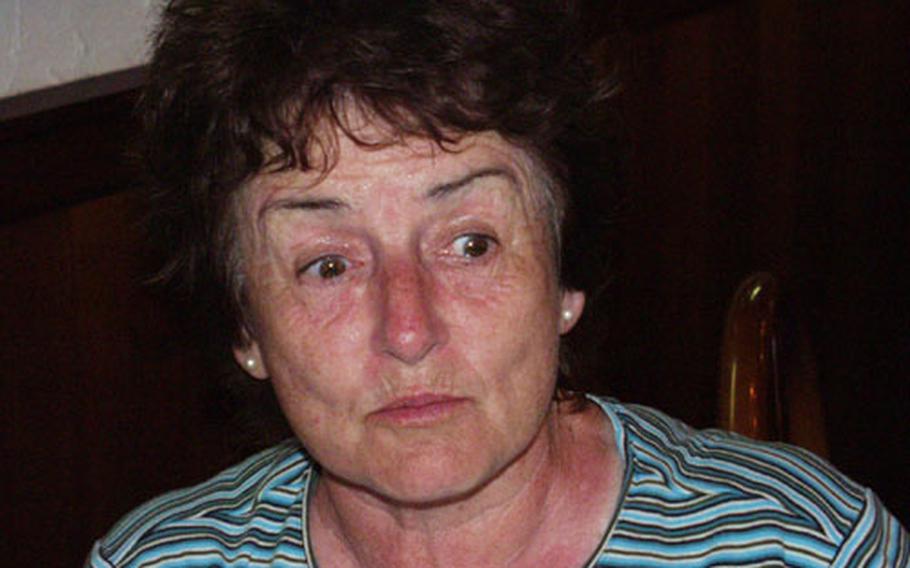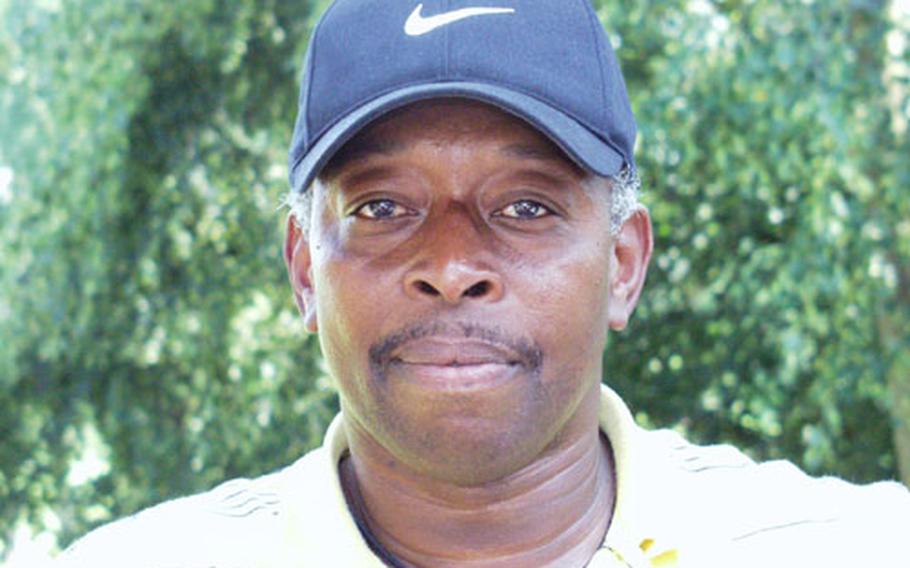 OFTERSHEIM, Germany — Darmstadt's Jeffrey Hallauer shot an even-par 72 Thursday for a victory in the Army-Europe golf championship.
Hallauer's three-round total of 219 was one stroke better than Heidelberg's Tyler Jose.
Tied with Jose at 3 over going into Thursday's final round at Heidelberg Golf Club, Hallauer took a three-stroke lead after nine holes, only to see Jose birdie Nos. 10 and 11 en route to a 2-under 34 on the back nine.
Jose missed a par putt on No. 17.
"I left 17 that short," Jose said, holding his index fingers about three inches apart.
With a one-stroke lead going into the final hole, Hallauer uncorked a 320-yard drive that left him 56 yards from the flag. For all his length off the tee, Hallauer said this tournament was won on the greens.
"Drives don't matter," said Hallauer, who won this event two years ago at Wiesbaden's Rheinblick layout. "It's all about putting."
Hallauer was impressed with Jose's back nine.
"The back nine here is much tougher than the front," he said. "You try to score on the front nine and survive on the back. Today, though, he was 2-under and I was 1-over."
Jose enjoyed the battle, too.
"It was a great game of golf," the former Marine said.
Grafenwöhr's Earl Goins also shot 72 in the final round to capture the senior title.
Leaving the woods out of his bag, Goins finished at 9 over 225 for his fourth senior championship in five years.
"I played so bad the first two days, I thought I could play at least that good with just my irons," said Goins, the golf pro at Grafenwöhr who finished second in the 55-and-older category last year at Kitzingen. "I hit the ball real good today."
Ingrid Estores of Vilseck was considerably over par all three days (99-90-99-288 on the 5,181-yard women's layout), but still ended her six-year hiatus from the game by taking the women's championship.
The 64-year-old was the only female entry this year.
"I didn't do too well, but I'd still like to have had other women to compete with," said Estores, who said she was playing golf for the first time since she last entered this event in 1995 and 1996. "I think maybe they were afraid of the exercise. It was three days of hot walking."
---
---
---
---