Far East - Day 4
Guam's Gadsden wins another singles title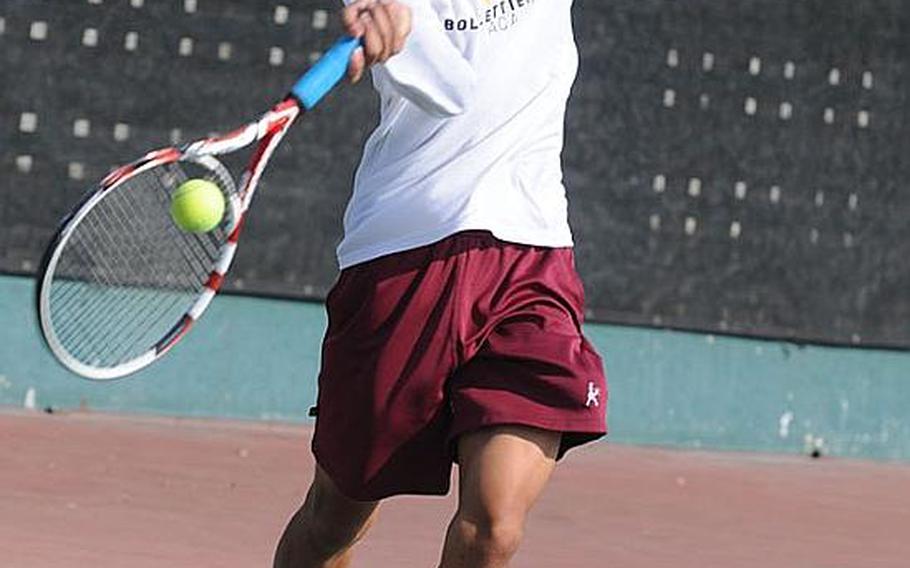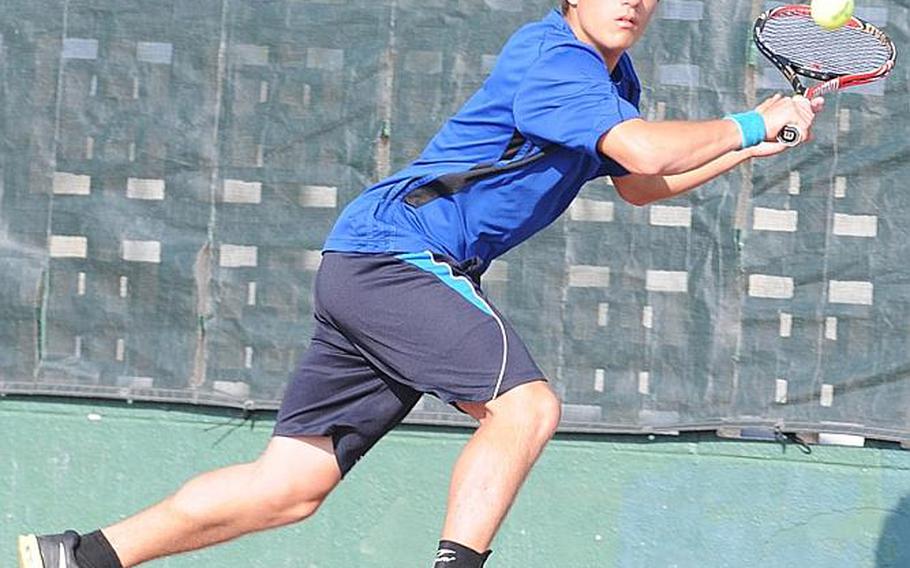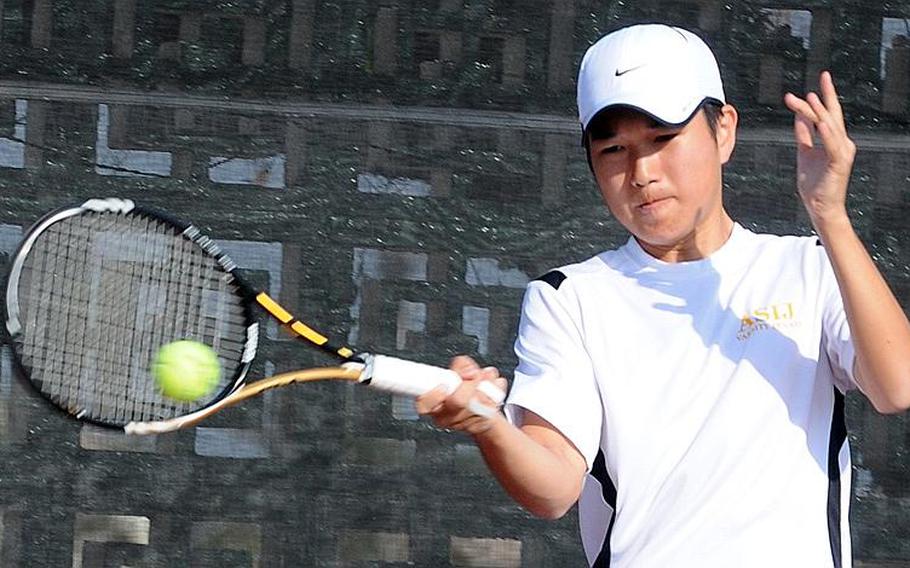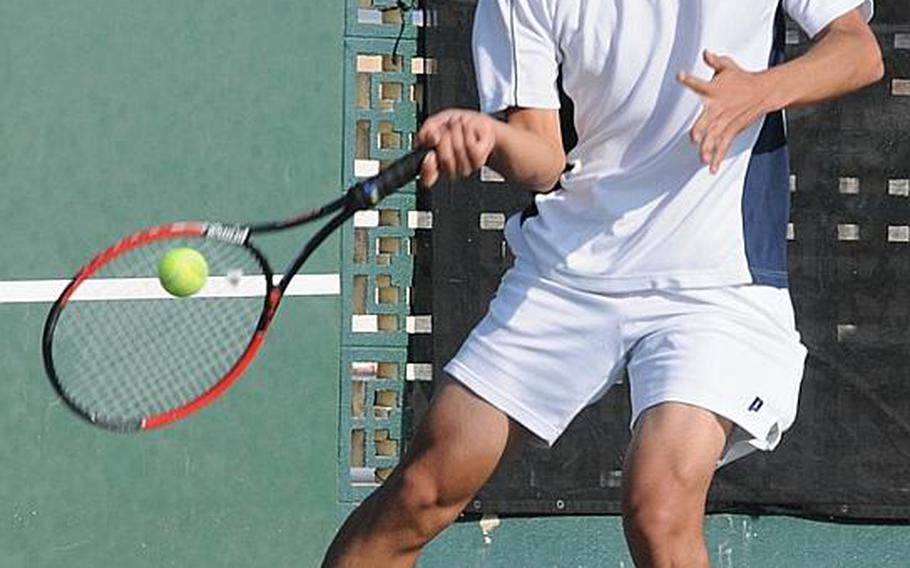 KADENA AIR BASE, Okinawa — Chloe Gadsden isn't talking threepeat yet. But she'd have good reason to be if she were.
The Guam High junior made it two straight Far East girls singles titles on Thursday at Kadena's Risner Tennis Complex, handily beating Kadena senior Erika Youngdahl 6-0, 6-2.
"It feels really nice to win again," Gadsden said, adding that the victory "surprised" her. "Erika was playing really well," she said.
Counting older sister Amber's title in 2010, the Gadsdens have won three straight Far East singles titles. Making the feat all the more remarkable is, Guam's high school tennis season doesn't start until February.
"We've had a good run," Gadsden's father and Panthers assistant coach Mike Gadsden said. "Nothing taken for granted. Erika is a great player. It was an honor to watch them play. The score doesn't reflect the match. She [Youngdahl] represented her school well."
Gadsden rolled through the match's first nine games until Youngdahl "kind of went for broke" in the second set, holding serve at 0-3 and 1-4. But the mountain, she said, was too high and "I couldn't climb it."
Still, Youngdahl said it was a nice way to cap a career that seemed stalled in the Far East semifinals the past three years. "I got the finals; I'm happy with that. That's enough for me," Youngdahl said.
While Gadsden's title streak continued, the boys singles reign of St. Mary's International's Kent Shikama ended at the hands of American School In Japan junior Kentaro Ishihara, who shut out Shikama 6-0, 6-0.
Shikama had won 14 straight singles matches at Risner but has not beaten Shikama in four matches dating back to last season.
"He has a good, low, flat shot and he's consistent with it," Shikama said. "He kept beating me at my backhand."
ASIJ, in its first Far East since 2003, won its first overall team title since 1999, also winning the boys doubles and mixed doubles.
Kanto teams rule D-I volleyball semifinalsFor the sixth time in seven years, a Kanto Plain team will win the Division I volleyball title.
Kinnick facea five-time champion Christian Academy Japan, while three-time winner Seisen International draws defending champion and six-time winner American School In Japan after each won quarterfinal matches on Thursday.
"I think the teams complement each other," said coach Al Garrido of Kinnick, the only semifinalist without a D-I title, but winner of the last six DODDS Japan titles and three of the last four Kanto crowns.
"We elevate each other's level of play," Garrido said, adding that his 2007 and '08 teams were "inspired" by the other three's level of play. "Since then, everybody's been jostling for spots at the top."
At the Division II tournament in Korea, defending champion Morrison Academy downed host Daegu in four sets, 17-25, 25-13, 25-18, 25-12 in the champions bracket final behind Ilona Heiskanen's 10 spike kills, paving the way for the Mustangs to reach their sixth straight final.
"We knew Daegu wasn't going to give anything to us. Our goal was to hit everything possible and the girls came through," Mustangs coach Nancy Wittgow said.