Guam High girls capture first island soccer championship
---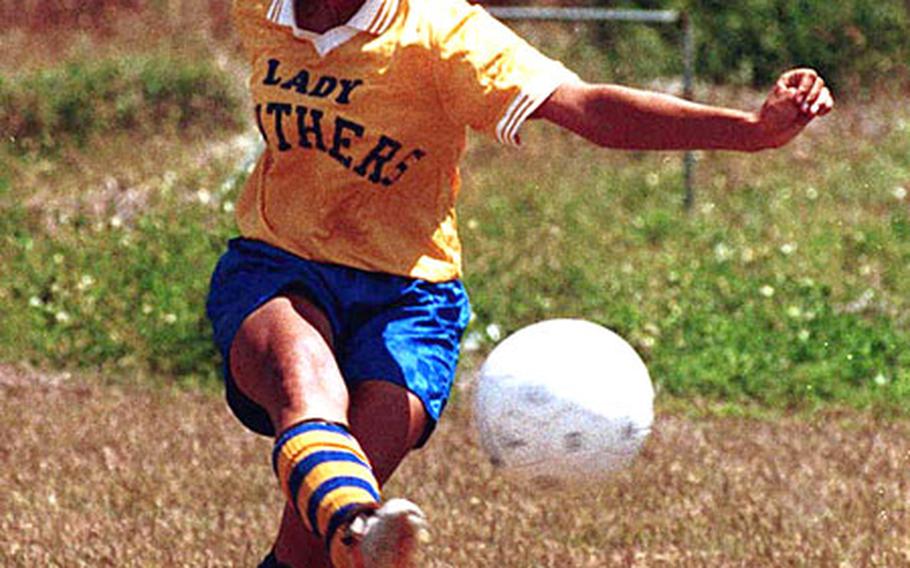 MANGILAO, Guam — On occasion this season, the Guam High Panthers girls soccer team waited until the second half to seal their matches.
They wasted little time Saturday in taking control, with Stephanie Ortiz scoring four times as the Panthers blanked the Southern Black Dolphins 5-0 in the final of the Independent Interscholastic Athletics Association of Guam tournament held at the University of Guam.
"We took it all the way," a smiling coach Santiago Ortiz said seconds after the final whistle, sparking a celebration at the center of the field.
It was the first island championship in any girls sport in the six-year history of Guam High, and two steps above the team's third-place finish of a season ago.
"We all really wanted it," said Ortiz. "We came out to prove it. It was a team thing. I couldn't be any more proud of them."
Ortiz and the Panthers entered the match confident, but a bit anxious over their slow starts.
"We started strong in the first half this time," Ortiz said. "We were together. We were awake. At times, we've been a second half team, but we told ourselves if we wanted it, we had to start strong in the first half, and we did."
The Panthers rolled up goals in the 10th, 20th, 26th and 40th minutes to race in front 4-0 at halftime. Ortiz added a goal early in the second half.
Also scoring for the Panthers was Valene Taguacta, who finished the season with 18 goals. She scored the third Panthers goal. Goalkeeper Jessica Charles and the Panthers defense kept the Dolphins at bay in securing the shutout.
"It feels great," defender, Jacqueline Cassidy said. "Last year, we had a good feeling we'd make it to the top, but only placed third. This year, we wanted to step it up and we did. It feels great."
---
---
---
---