Prep roundup
Graham breaks another mark in pool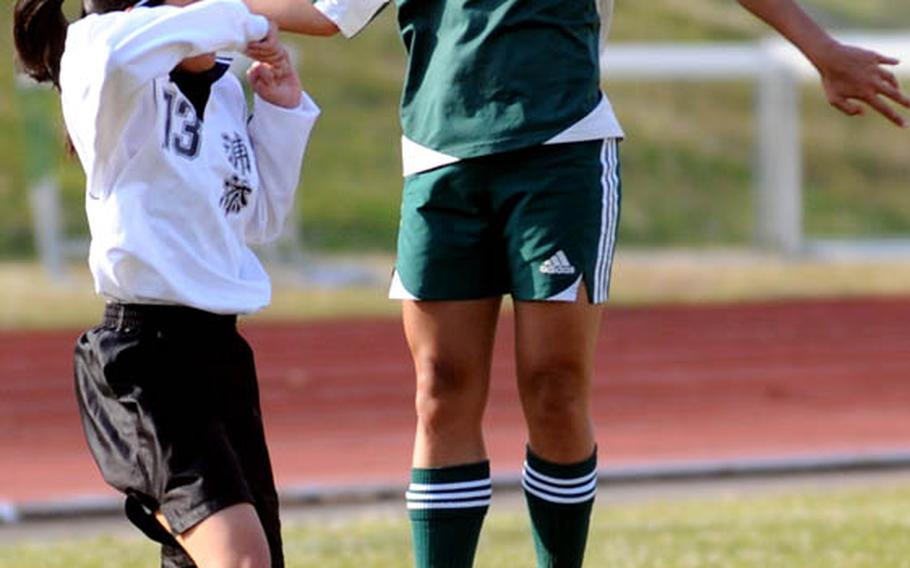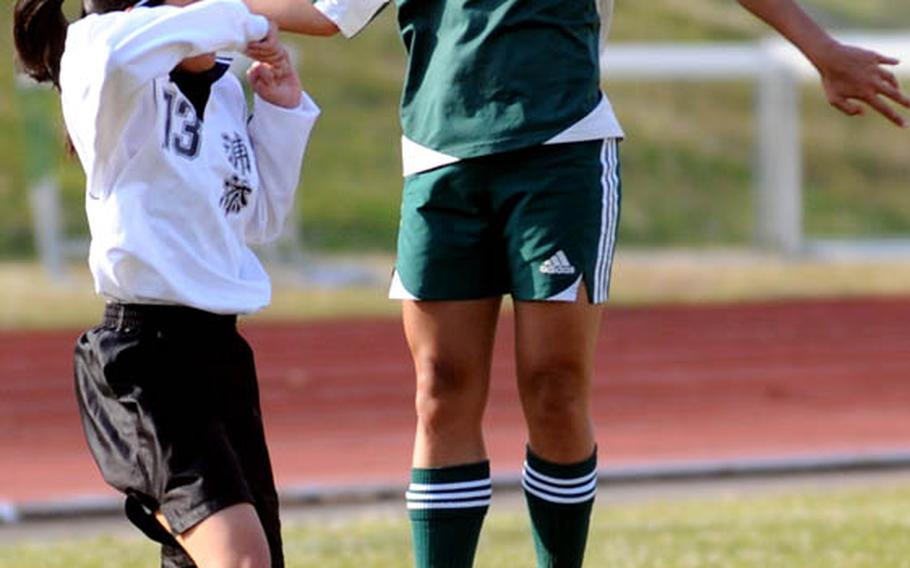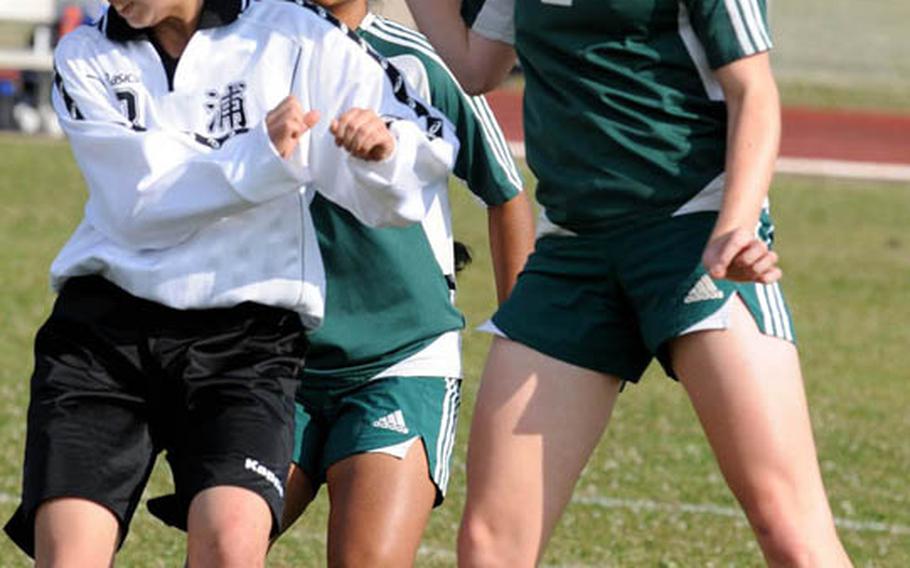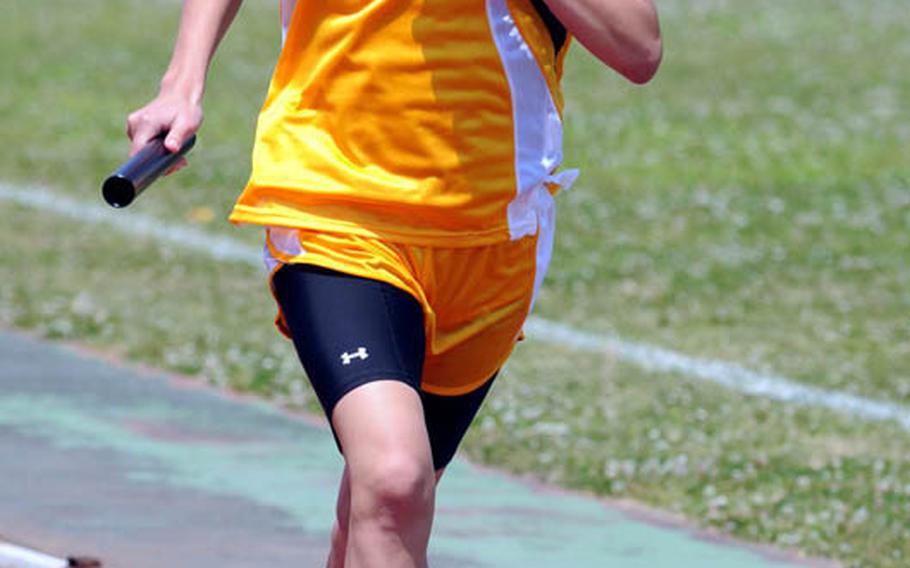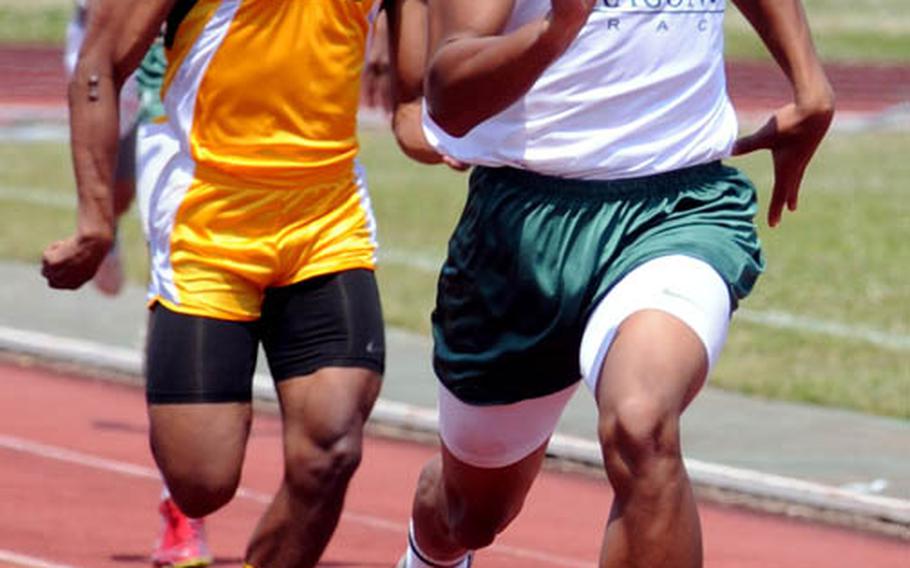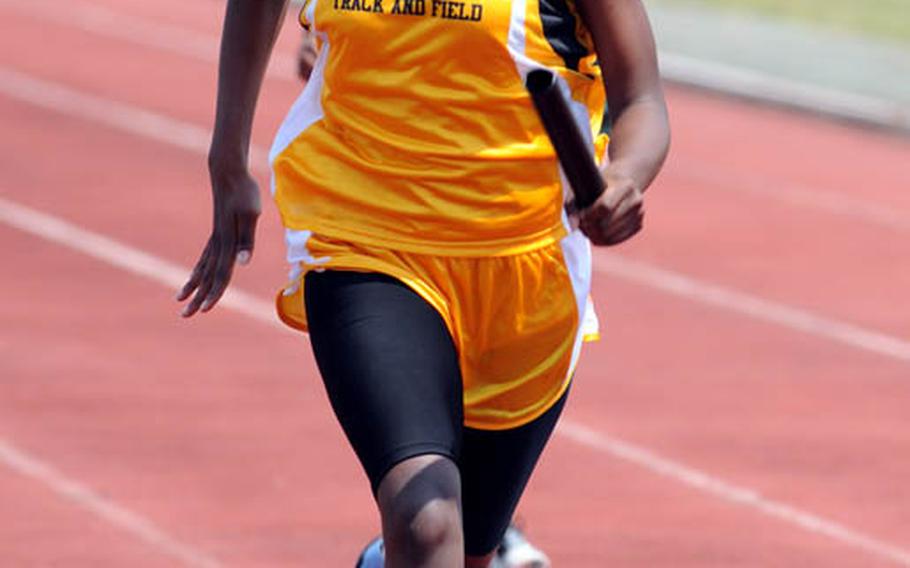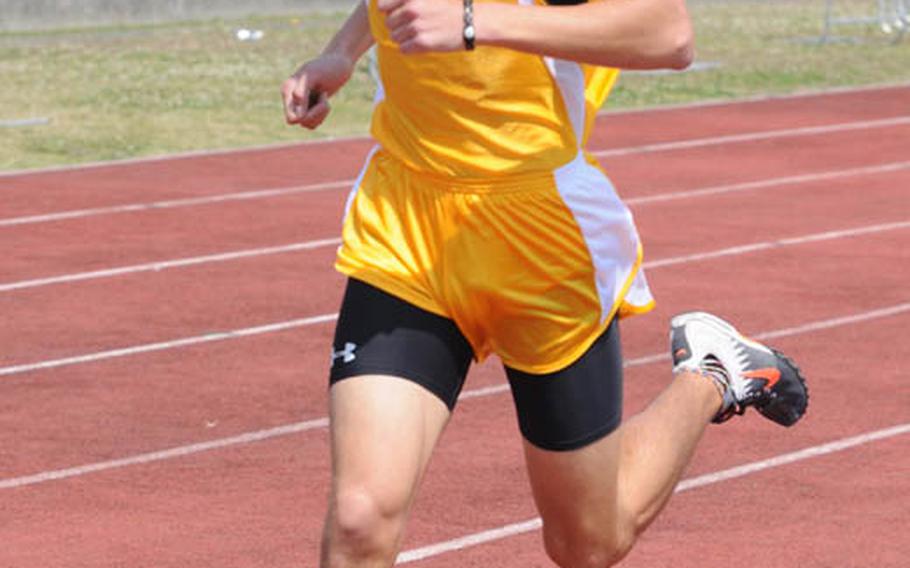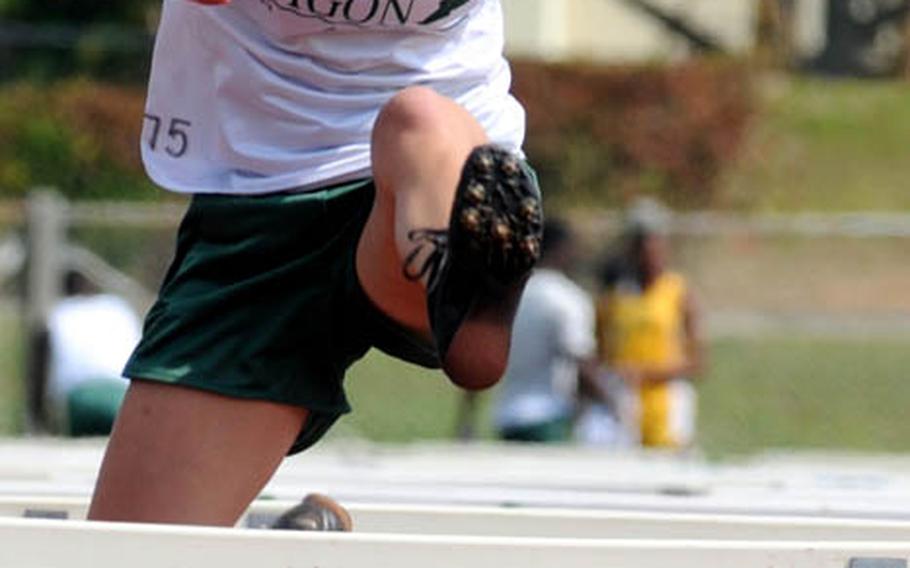 John Graham continues to add to his legacy as one of the greatest Seoul American boys swimmers of all time.
The Falcons senior swam to a fifth Korean-American Interscholastic Activities Conference pool record Saturday, winning the 50-meter butterfly in 27.35 seconds in a meet at Yongsan International-Seoul.
He broke the six-year-old record of 27.86 set by Bryan Lee of Seoul International. And he helped Seoul American win the overall and boys team titles in Saturday's meet, the Falcons' last preparation for an invitational meet next week on Guam.
"I'm going to miss him dearly next year," coach Michael Schmidt said of Graham, "but for the time we've had him, he's been great."
Graham also holds the KAIAC records in the 100 breaststroke, the 100 and 200 individual medleys and is a member of the 200 freestyle relay group that broke the KAIAC record at a meet earlier this season.
No-hitter, two near no-nos mark Korea openers
Pitchers dominated as the DODDS Korea baseball and girls softball seasons began in earnest Saturday at Camp Walker's Kelly Field, home for the Daegu American Warriors.
Greg Morris of Seoul American tossed five innings of no-hit ball, striking out nine and walking four as the Falcons took advantage of a combined 20 walks and hit batsmen to rout Osan American, 21-1, in five innings.
On the girls side, Falcons right-hander Katie Darby threw a combined five innings, giving up two hits and striking out 11 with no walks as Seoul American beat Osan and Daegu American by identical 19-0 scores. The Falcons also beat Daegu, 28-7, in a makeup of a game snowed out last weekend.
J.P. Horton, in his last appearance for Osan's baseball team, exited by getting the Cougars' first win of the season, pitching Osan past Daegu, 10-6.
"It was a stupendous way to bid farewell. He will truly be missed," coach Carmen Velazquez said. "We're losing a great team player and captain who knows how to make an exit."
Warriors strikers keep riding hot start
Not only did Daegu American's girls soccer team keep up its hot start by blanking Yongsan International-Seoul, 3-0, behind Angie Robinet's eighth and ninth goals of the season, but it got some help in a bid for a first KAIAC Division I regular-season title from Seoul American.
Liz Gleaves got her 17th goal of the season and Tammi Garman stopped 10 shots as the Falcons upset defending champion Seoul Foreign, 1-0, and threw the title race into chaos, with Daegu (7-0-2), the Falcons (8-2-1) and Crusaders (9-1) each with a shot at it.
"Tough game. Big victory for us," Falcons coach Scott Bittner said. "The season's not over yet. It makes the season more exciting."
"We needed (the Falcons) to at least tie" Seoul Foreign, Daegu coach Ed Thompson said. If the Warriors can win their last four matches, "we win the league."
New faces top Okinawa track's distance board
Move over, Jacob Bishop and India Adams of Kadena. You've got company atop the distance leader board on Okinawa's tracks.
Tomas Sanchez roared past teammate Bishop on the back turn to win the 1,500 and he also won the 800, while freshman Ana Hernandez took the 3,000 and 1,500 in this weekend's Okinawa Activities Council weekly quadrangular at Kubasaki. Bishop and Adams have been nursing injuries this season.
"(Sanchez is) dedicated, working hard and we need him to push Jacob; they're good teammates," Kadena coach Sergio Mendoza said. "He's a utility man for us. We want to qualify him for as many Far East events as possible."
Hernandez has been known to tell people she'd be happy just running all day. "It shows," Kubasaki coach Charles Burns said. "She can just run forever."
While Kubasaki senior speedster A.J. Watson didn't break any records this weekend, he found some company on the sprint circuit in the form of Preston Brooks, a sophomore at Yokota.
During the school's "Sports Day" Saturday at Bonk Field, Brooks posted times of 11.1 and 22.48 in his first runnings of the 100- and 200-meter dashes this season. Watson, whose best times are 10.62 and a Pacific-record 21.18, clocked 10.8 and 22.14 in those events this week.