Government shutdown didn't slow military runners in Army 10-Miler
by
C.J. Lin
October 20, 2013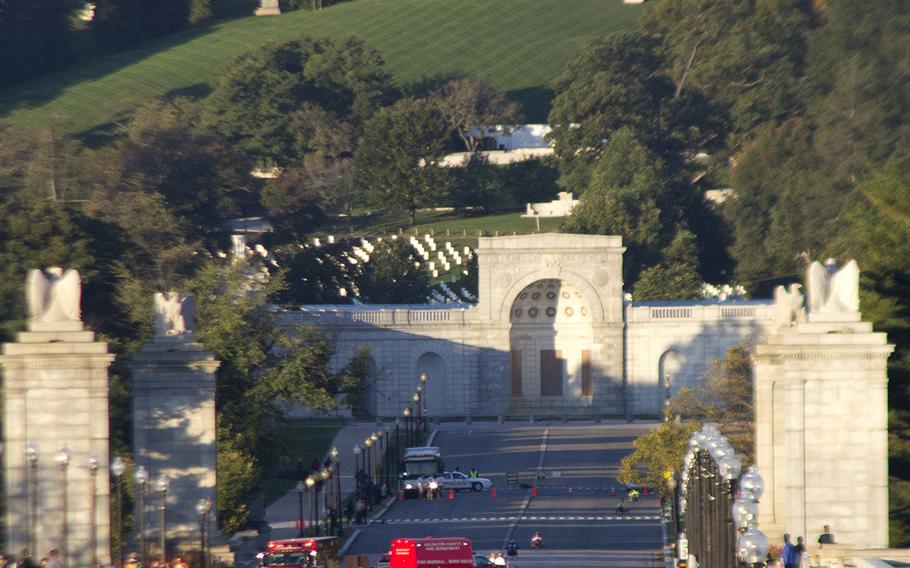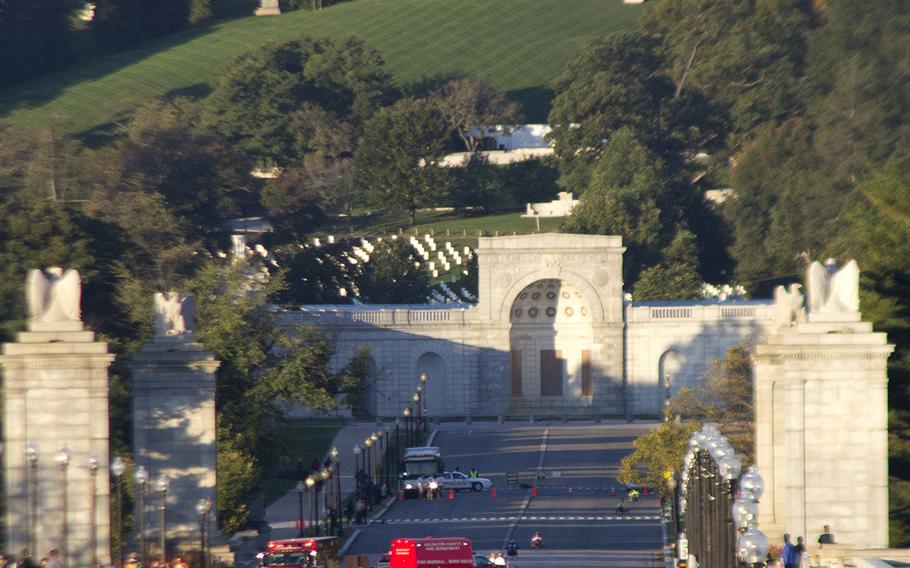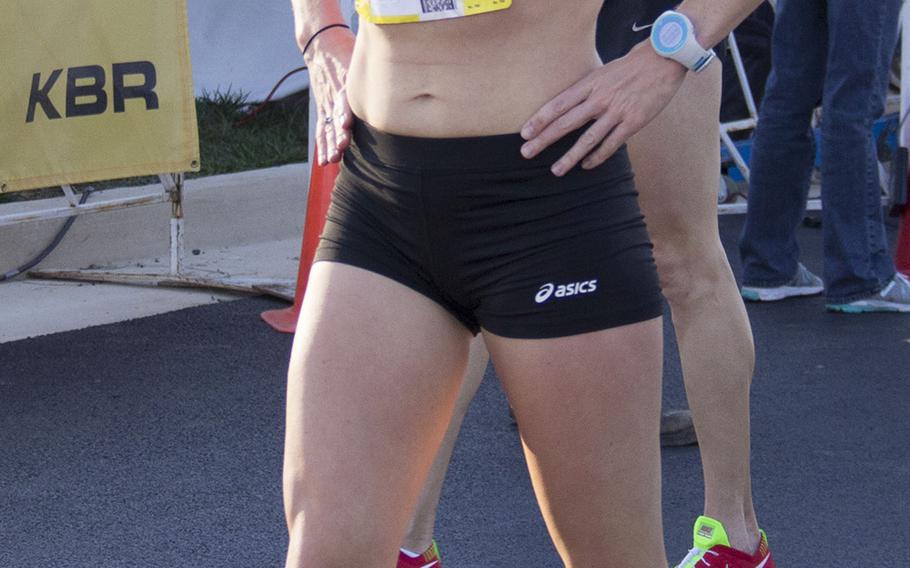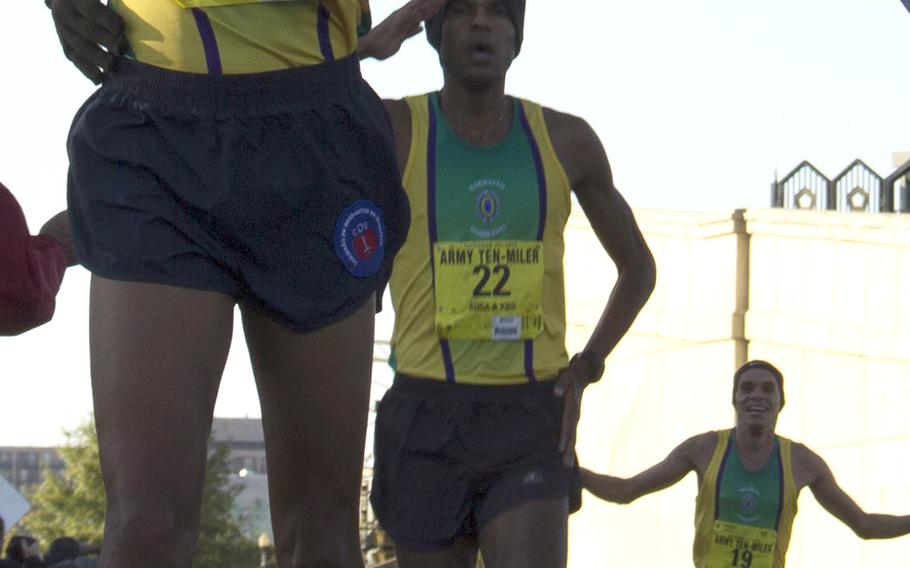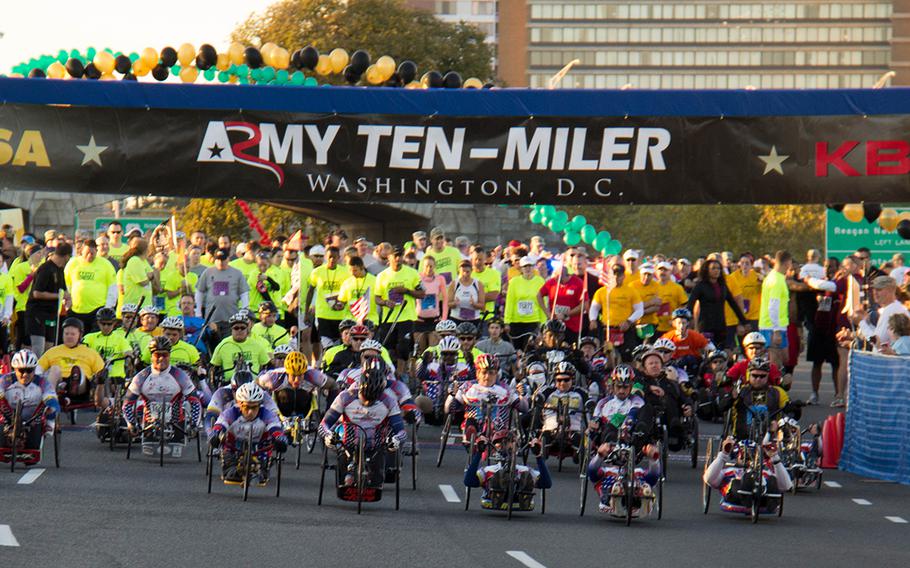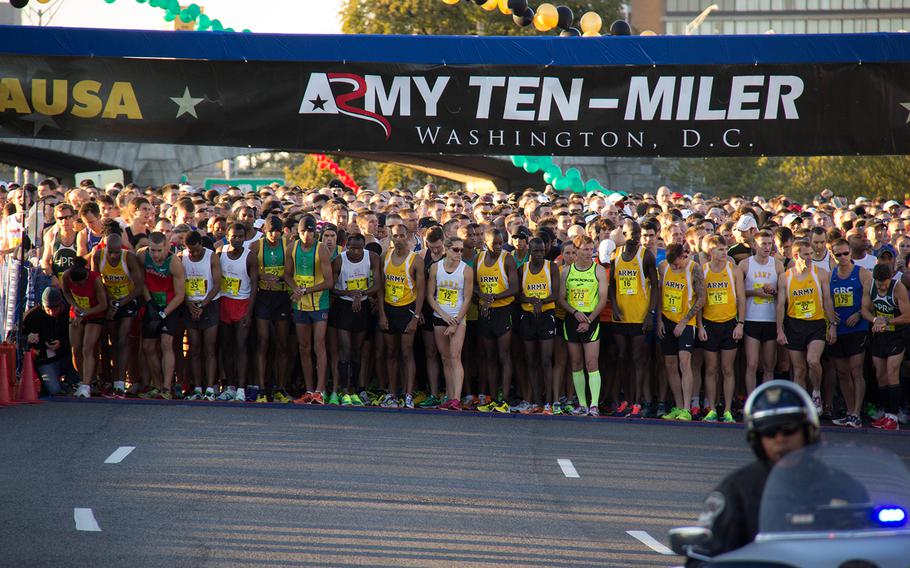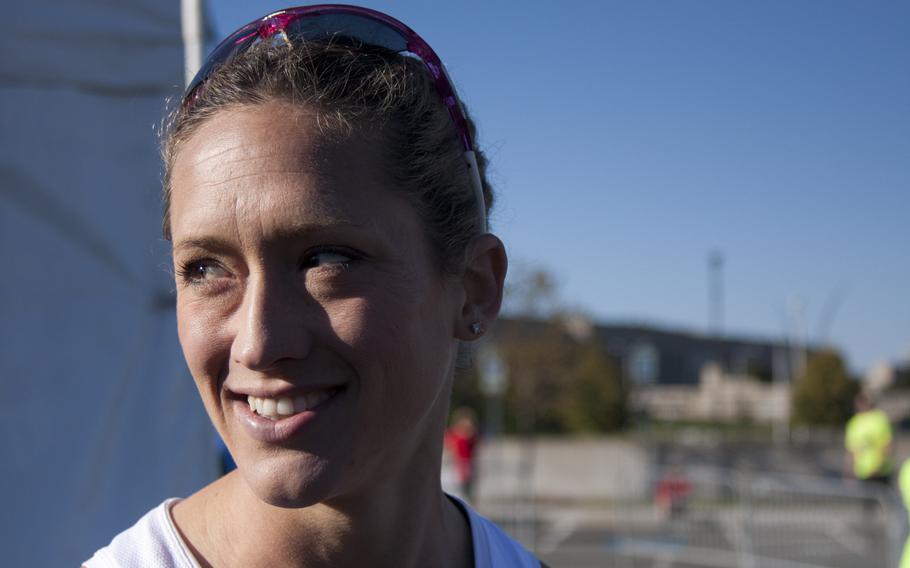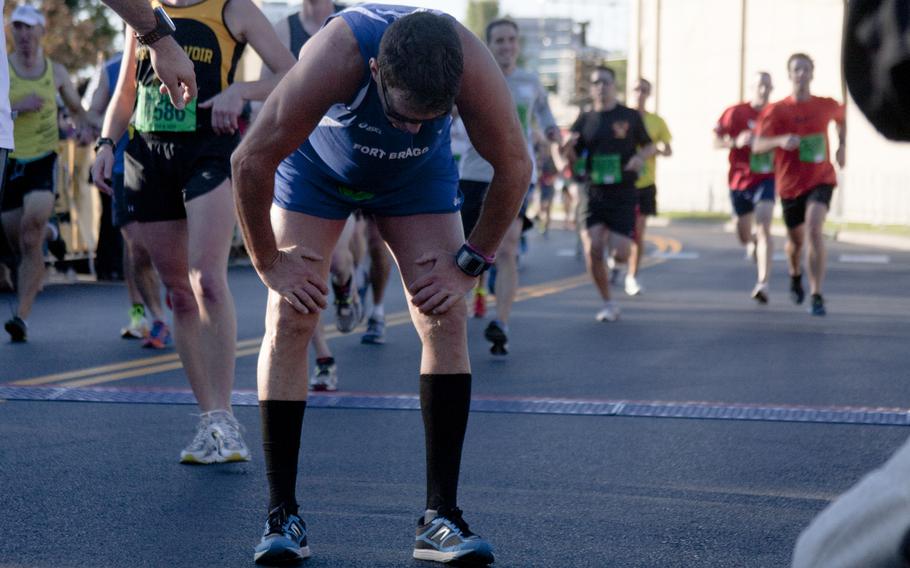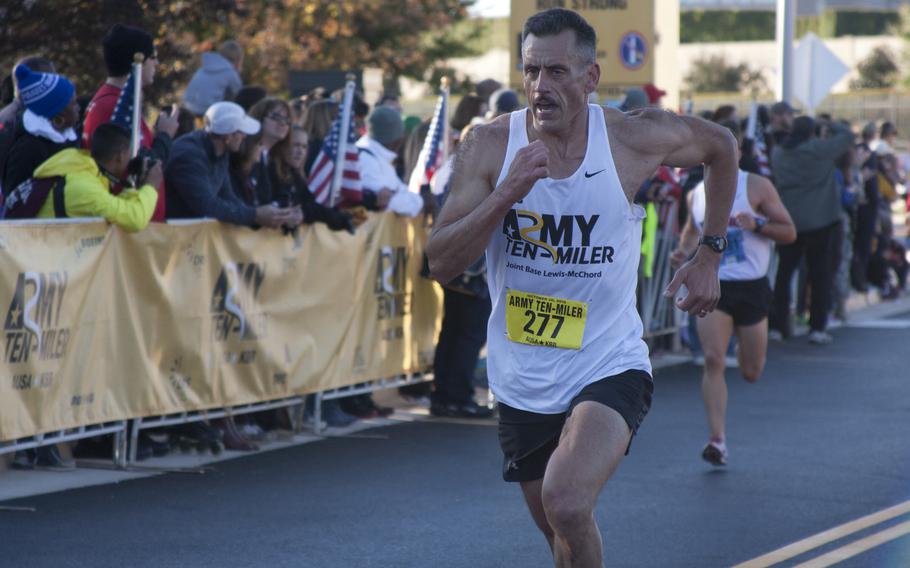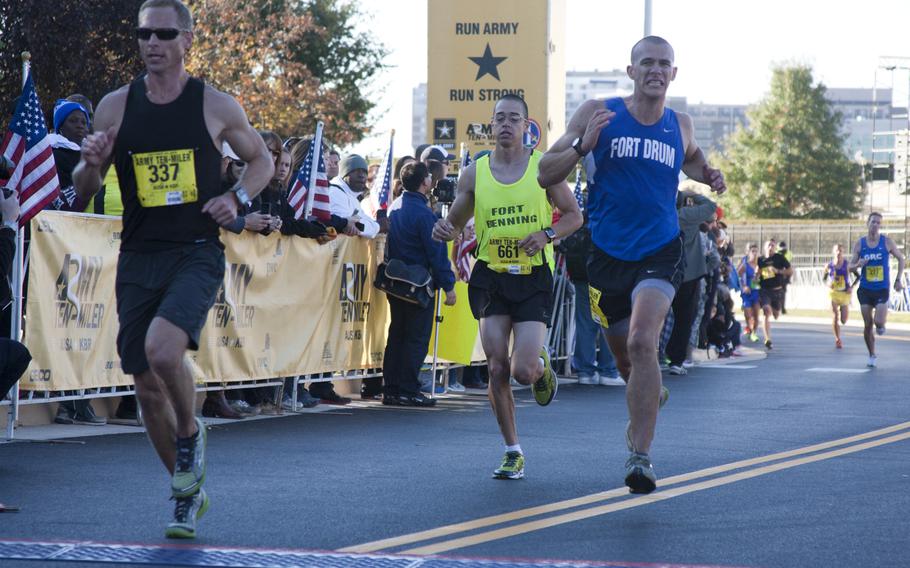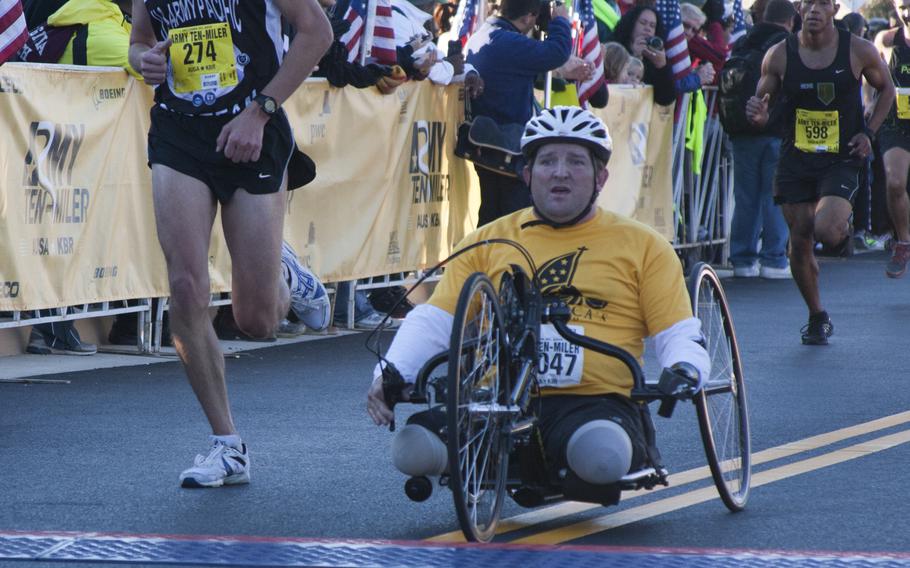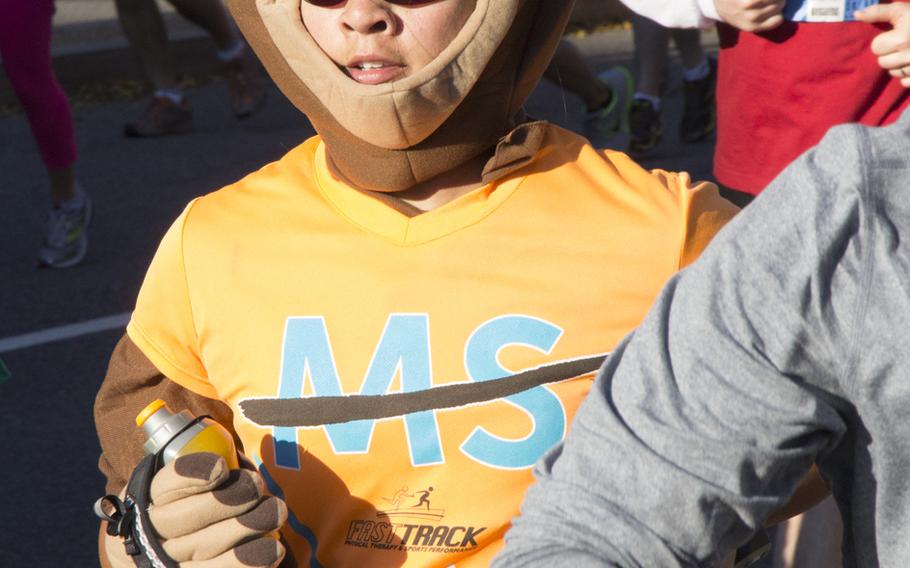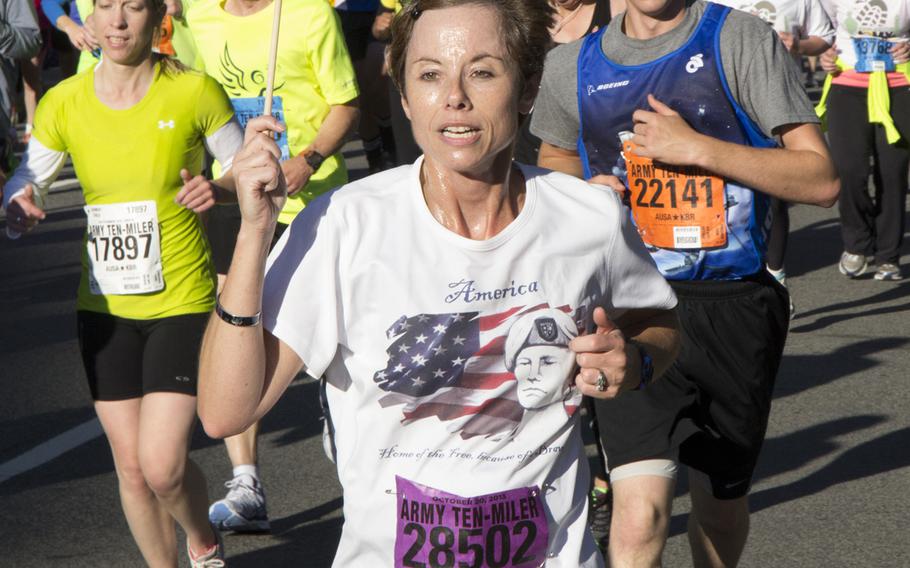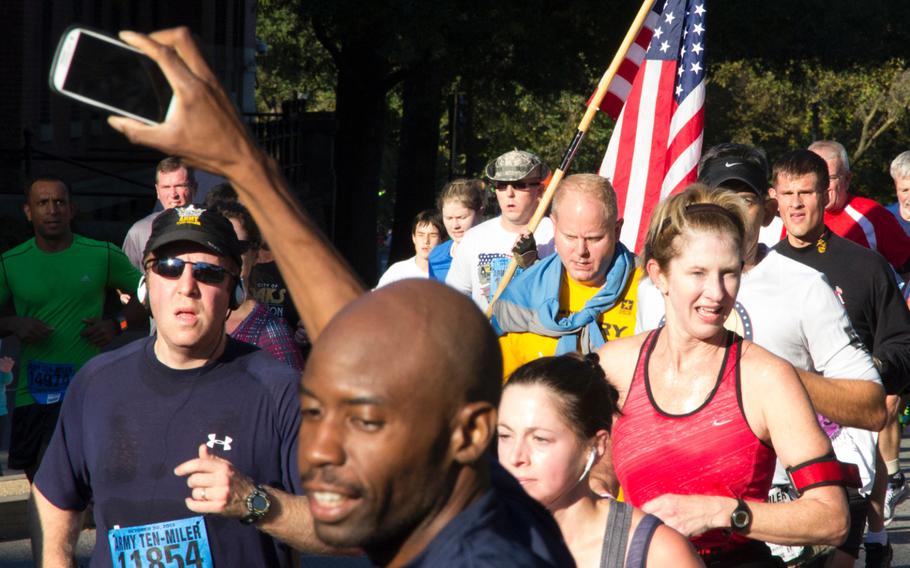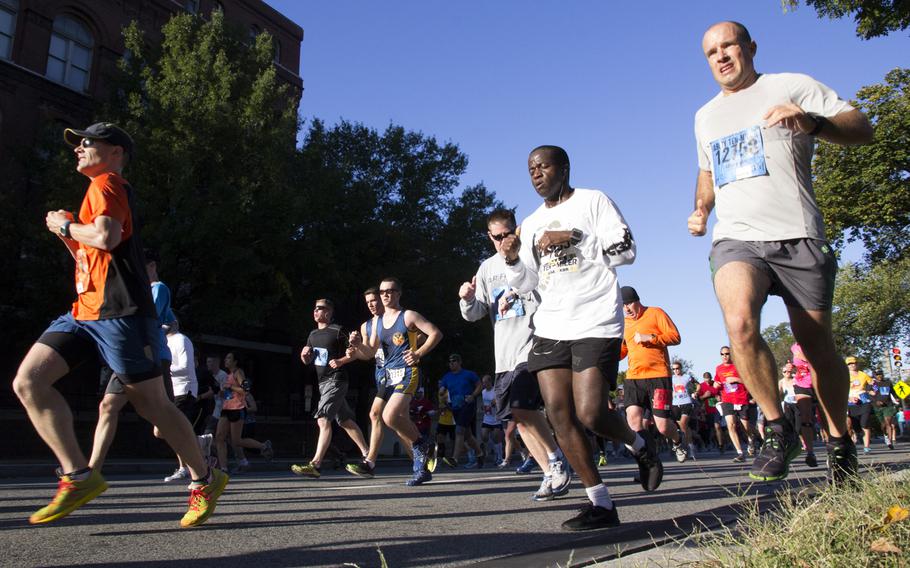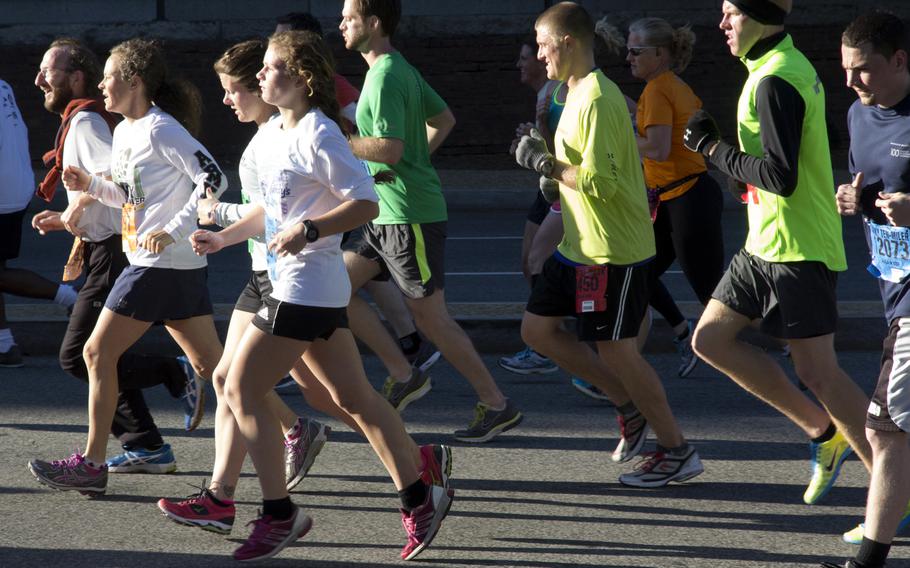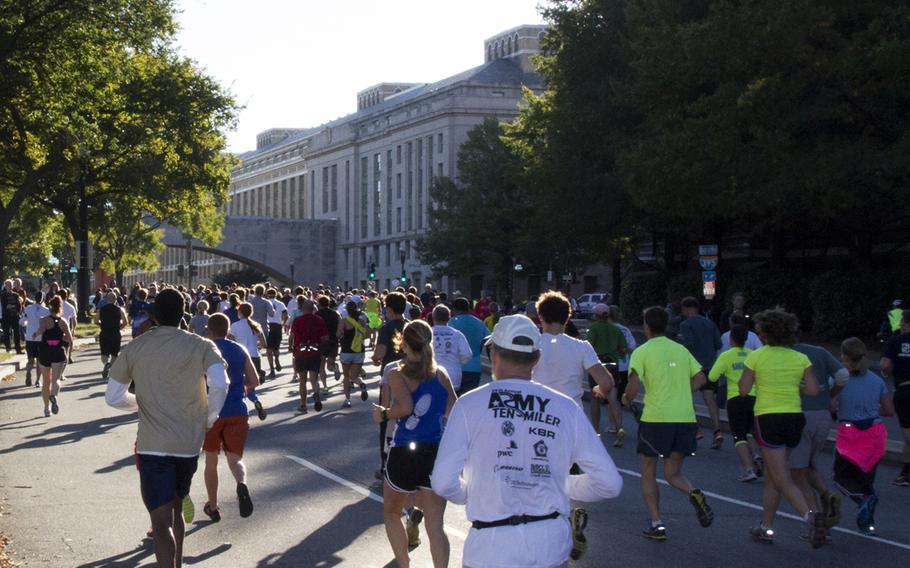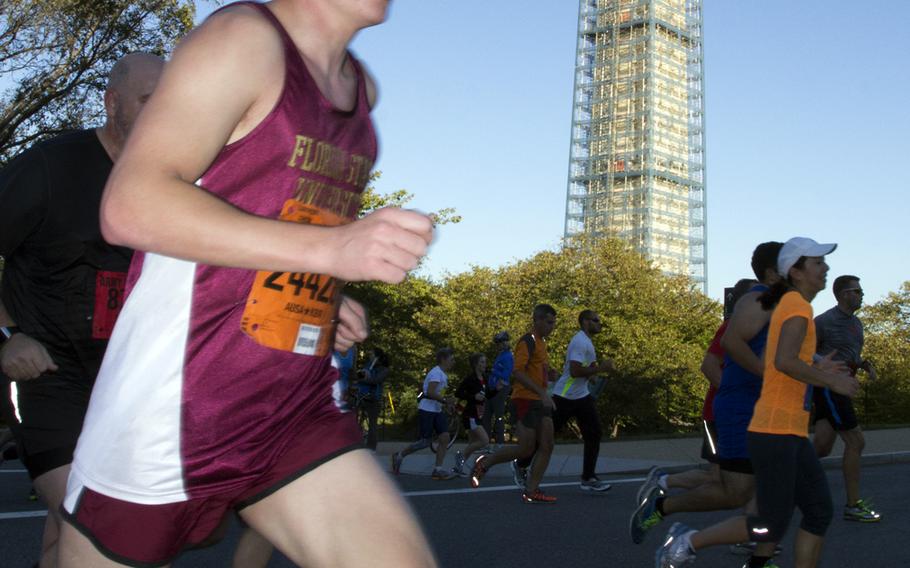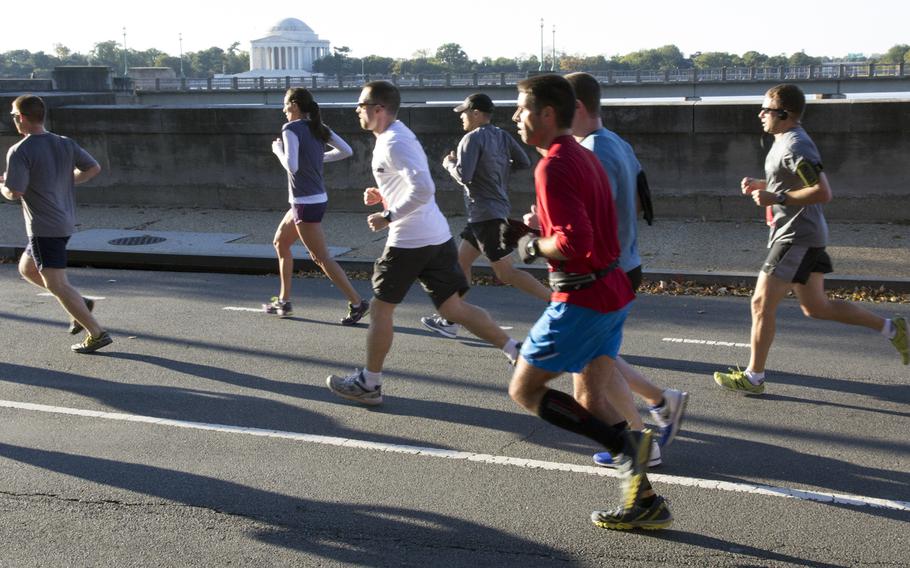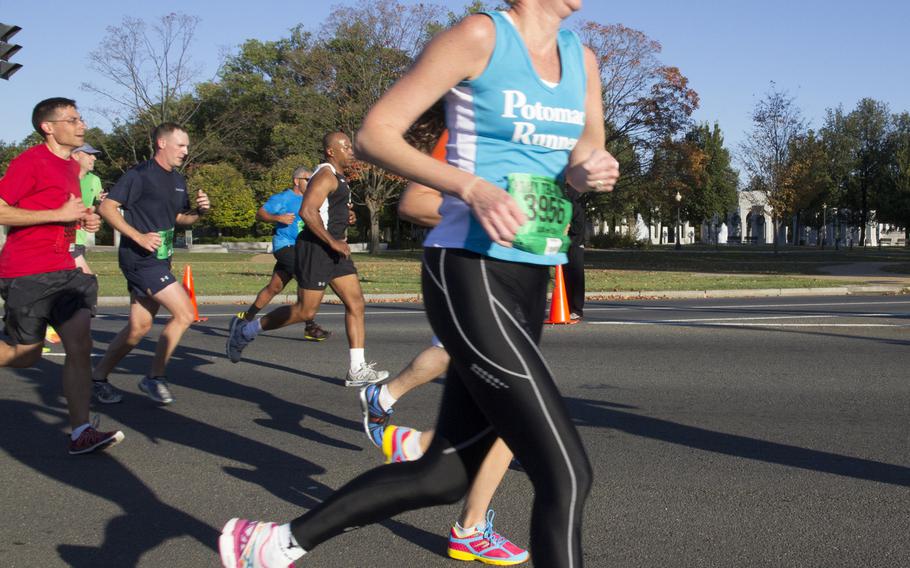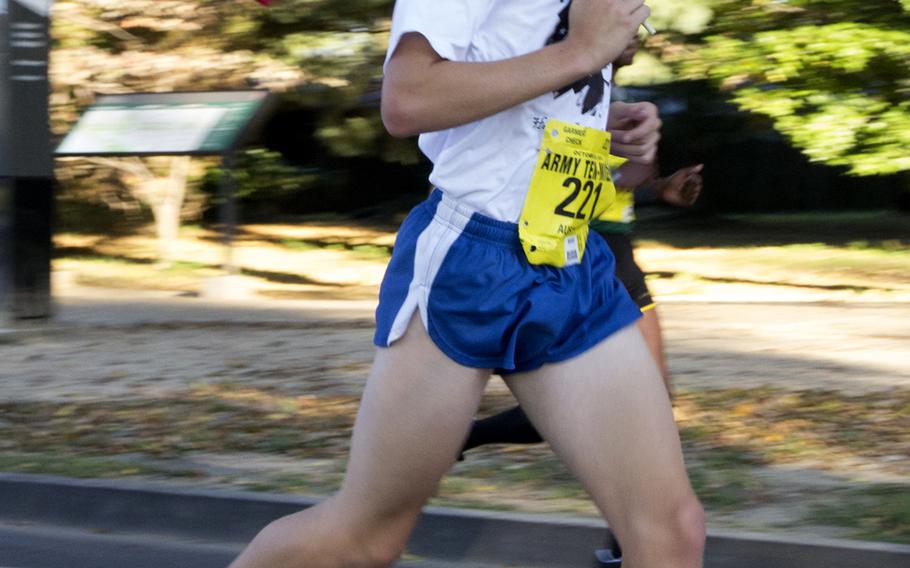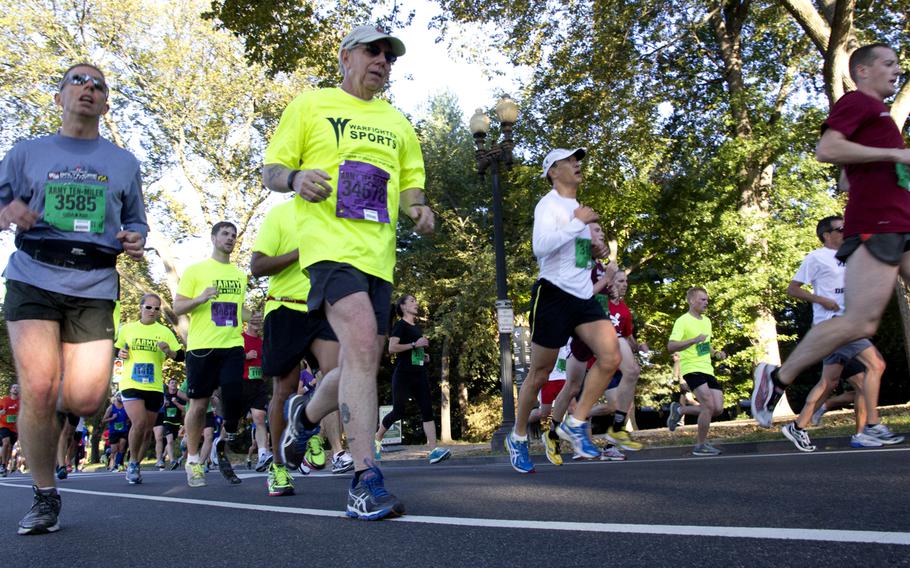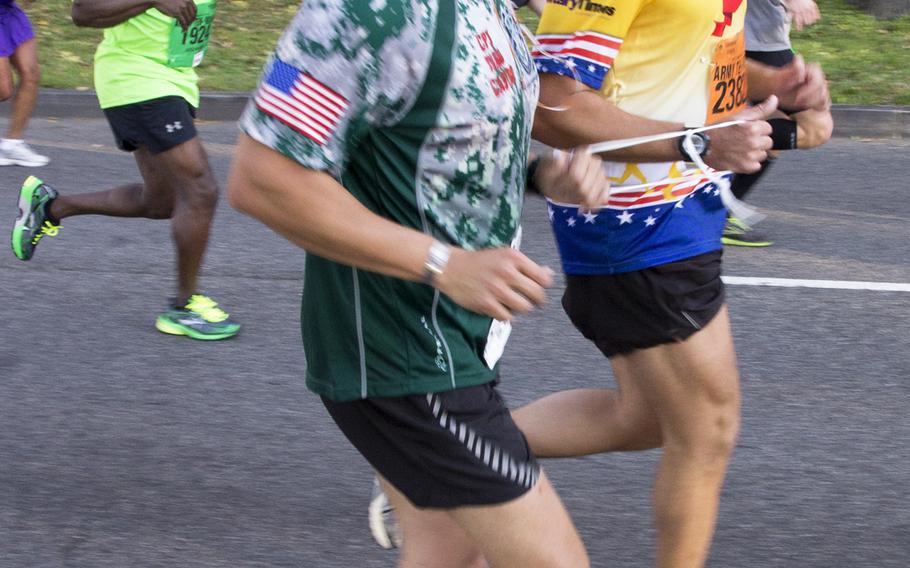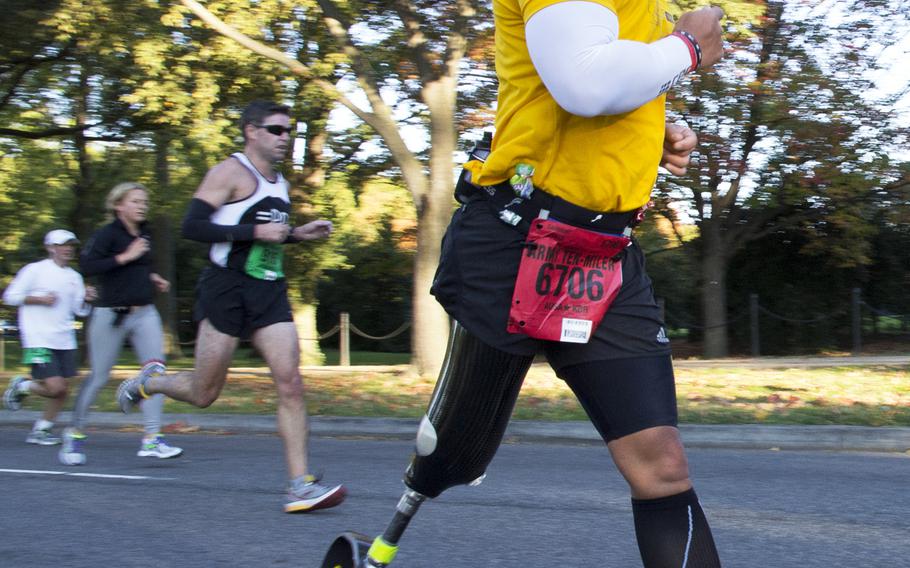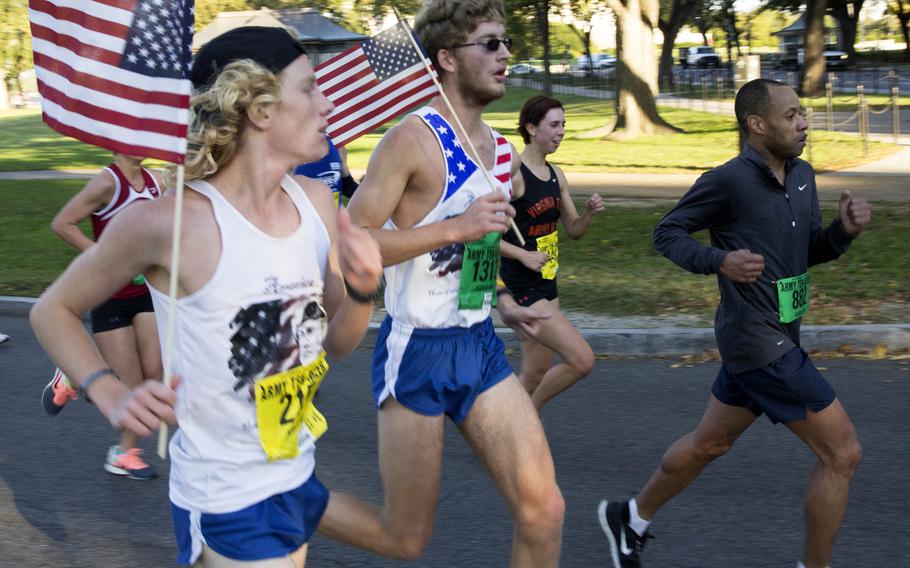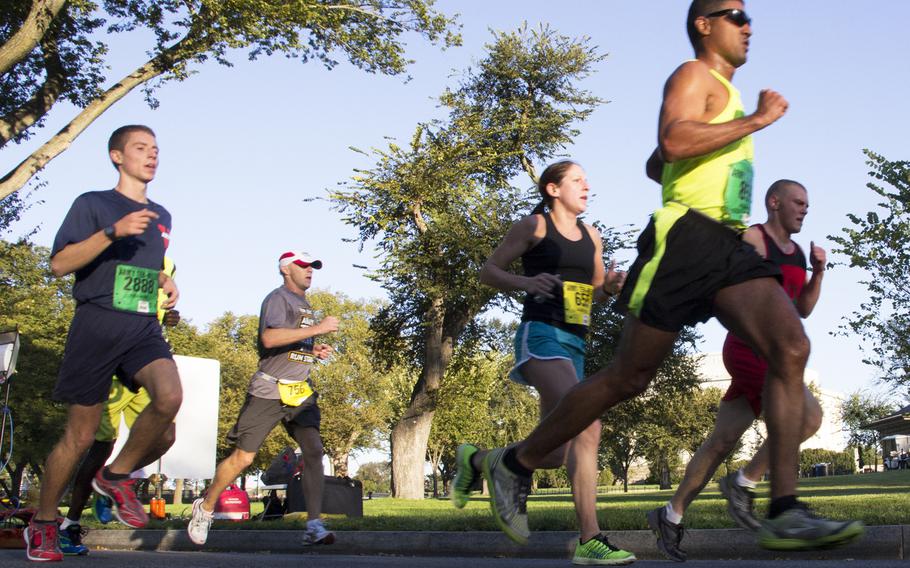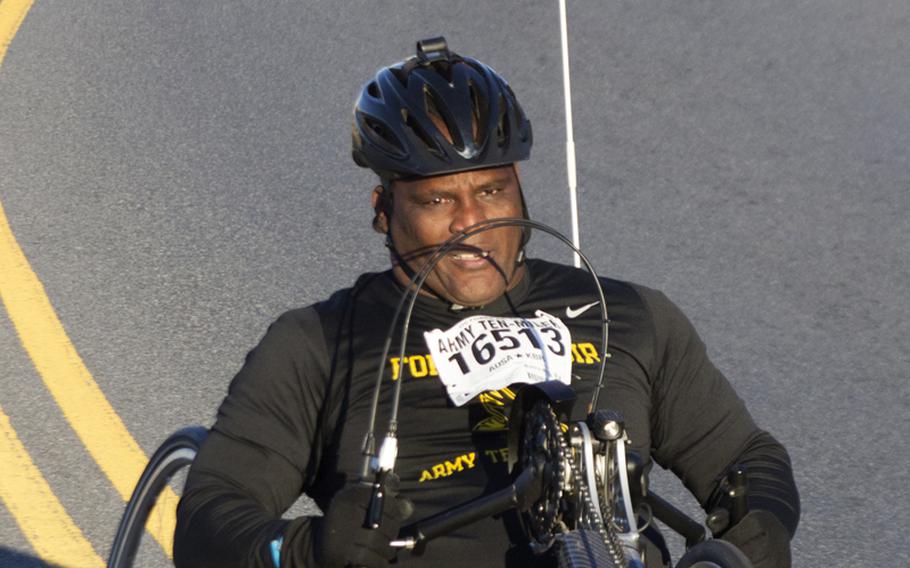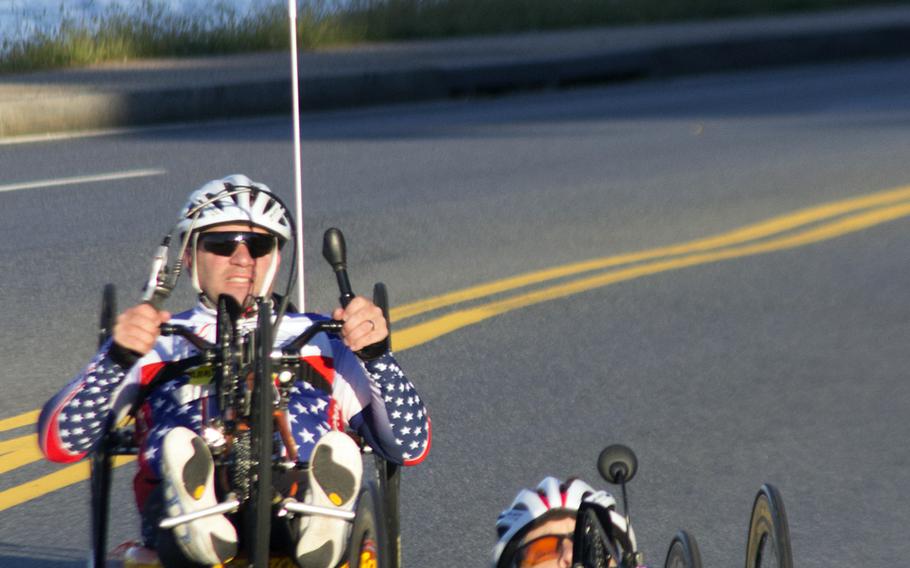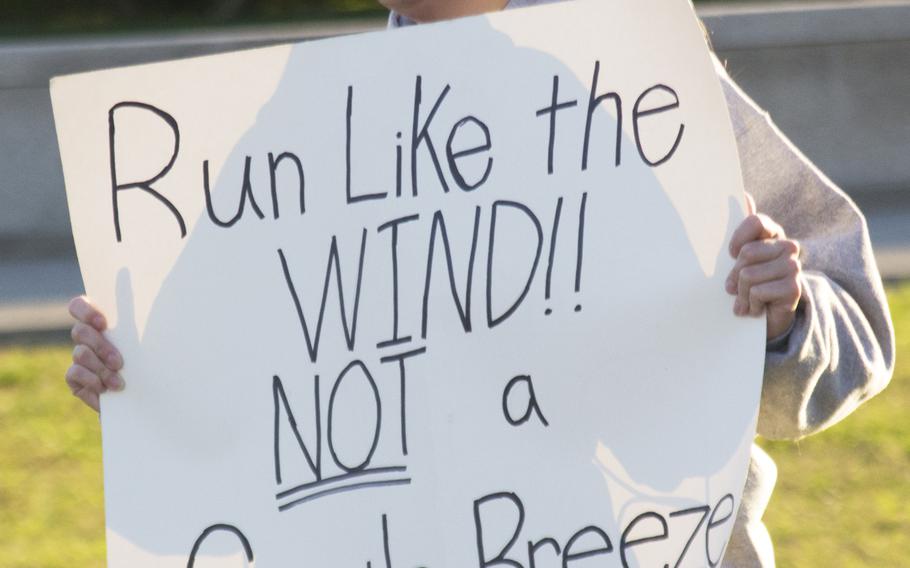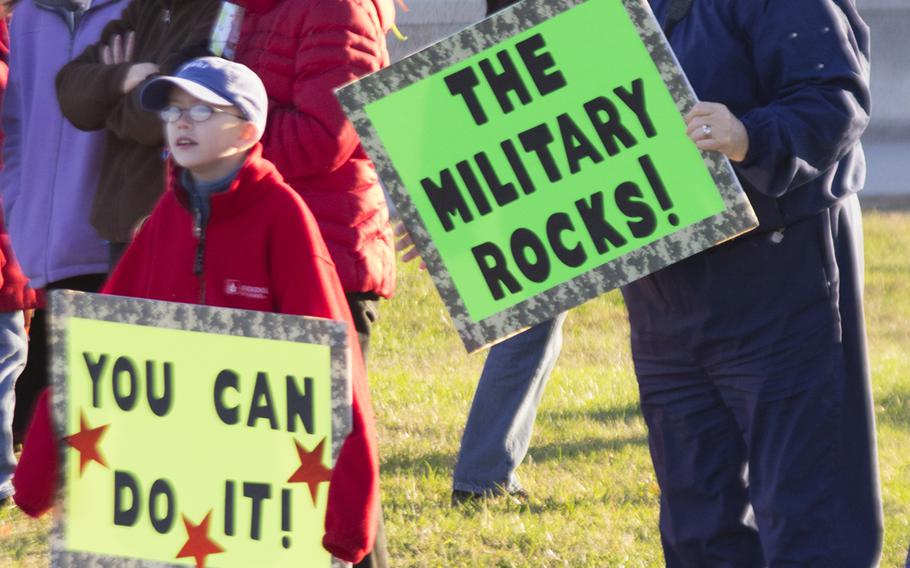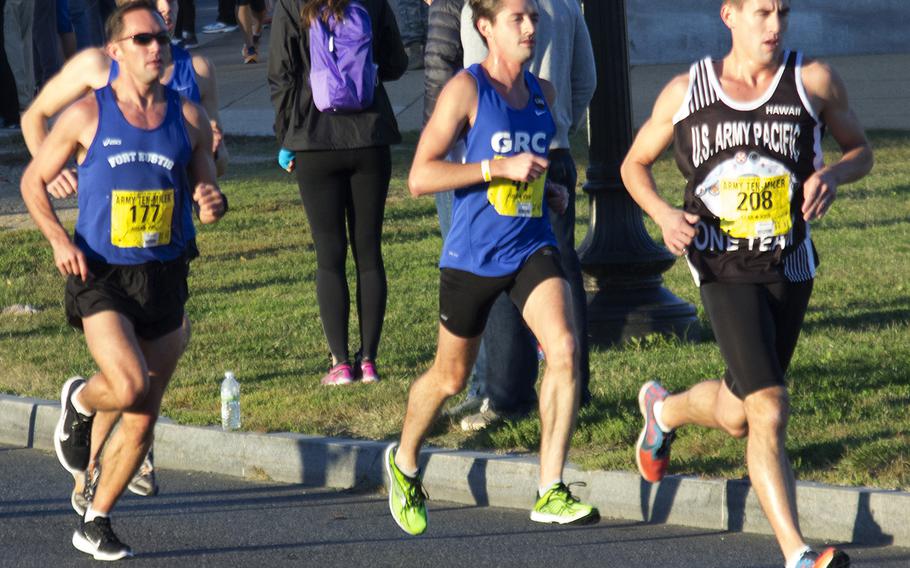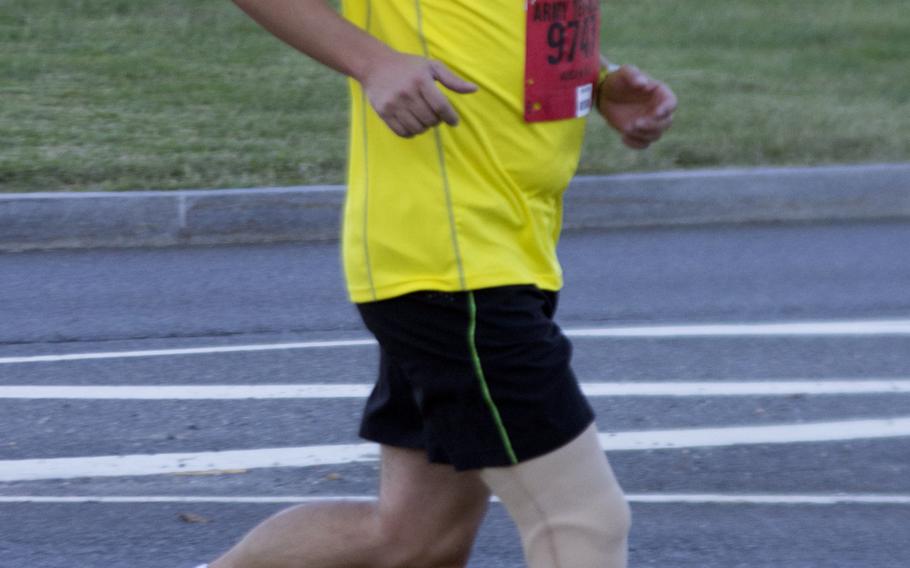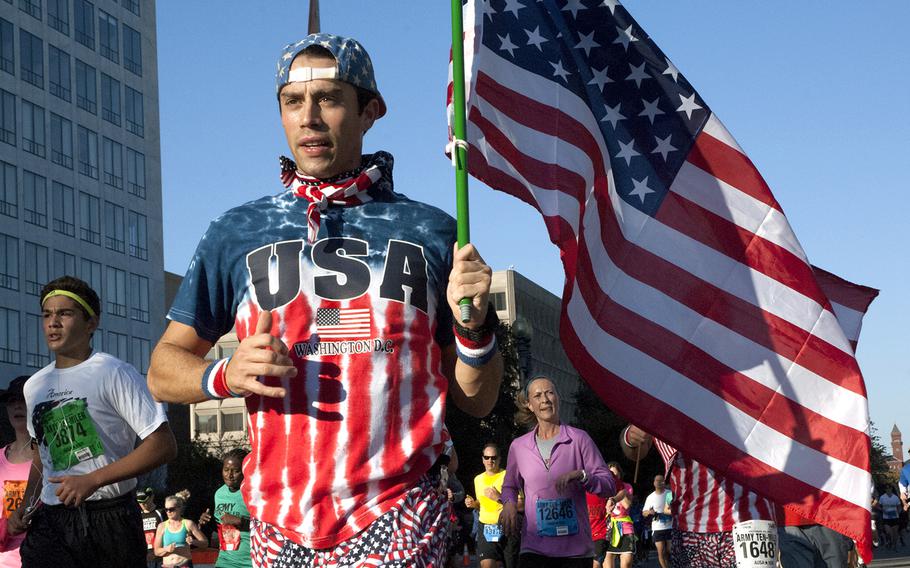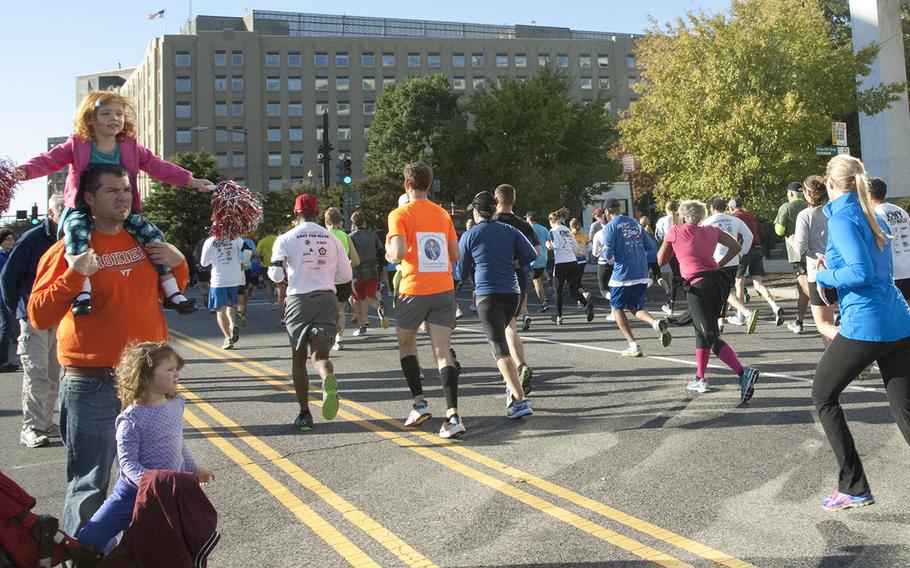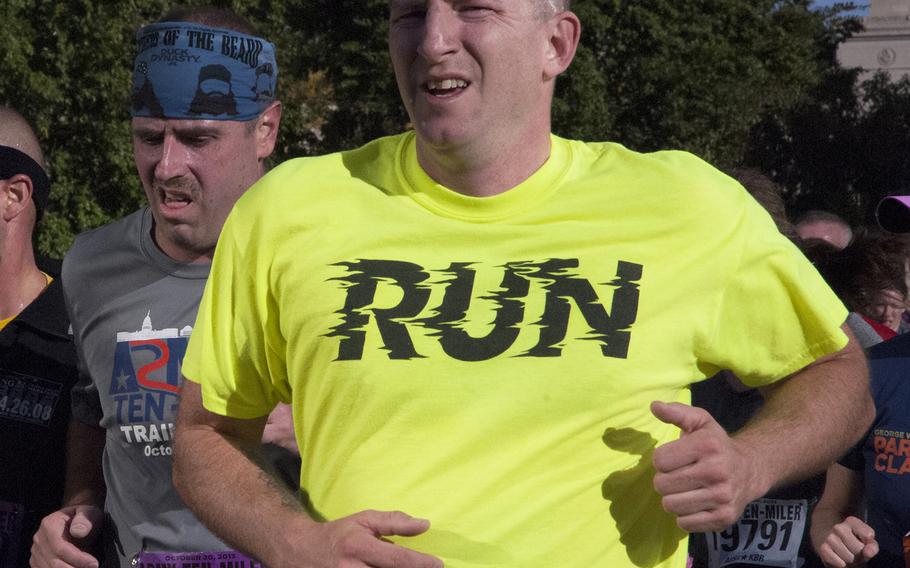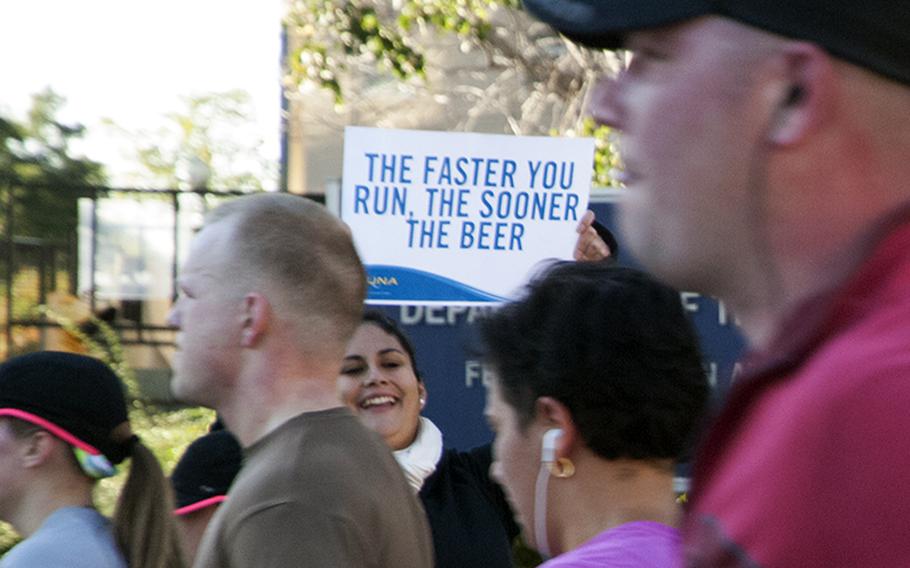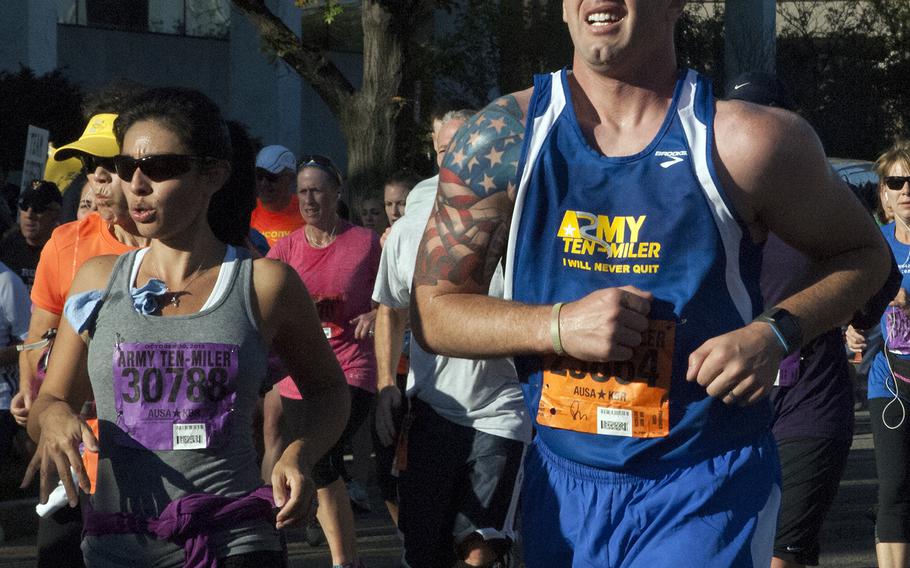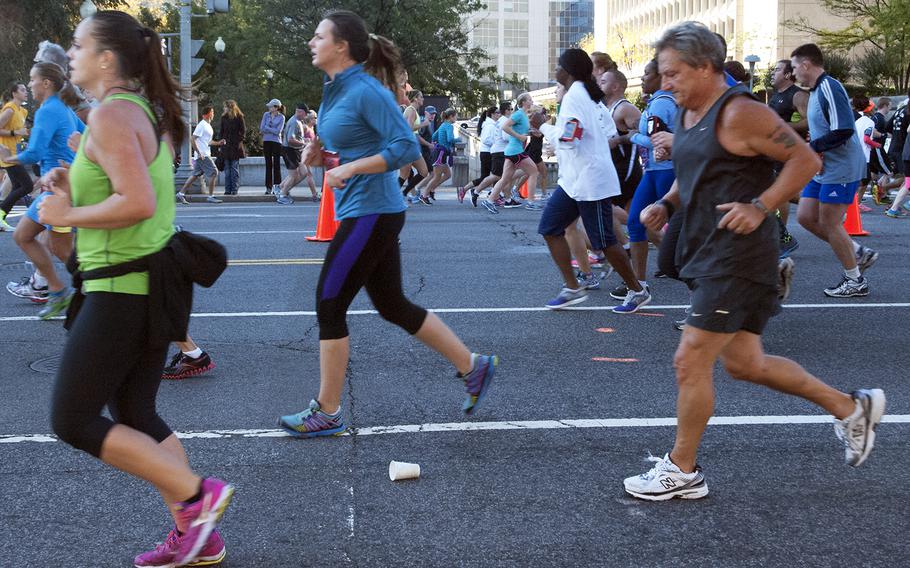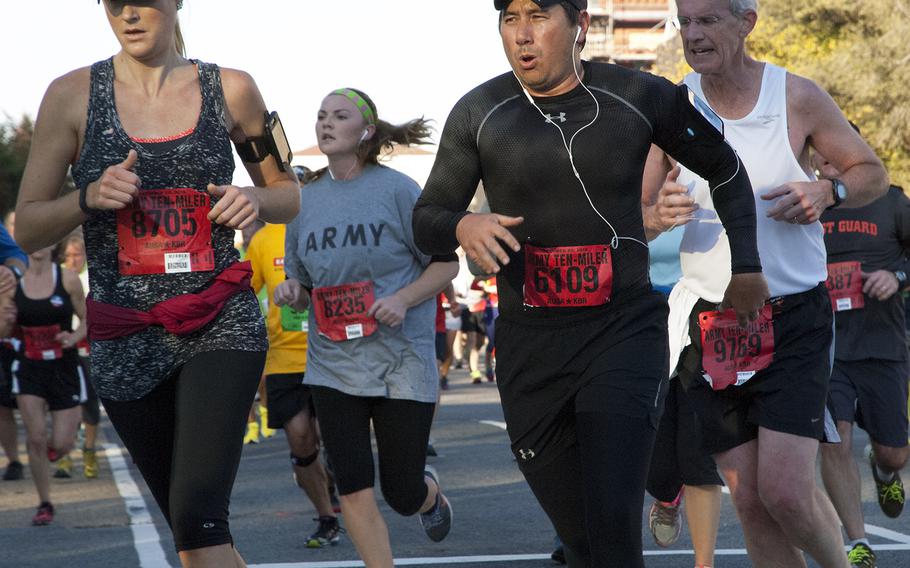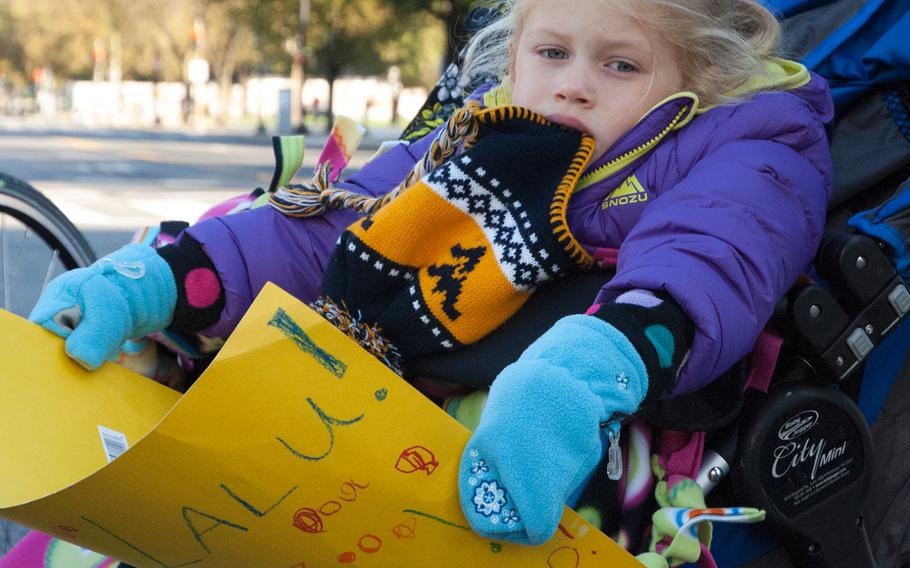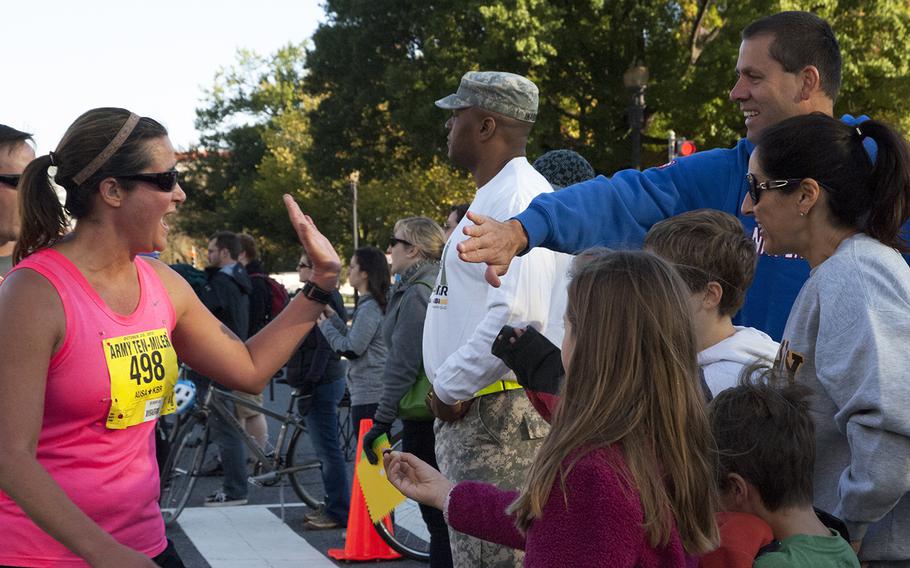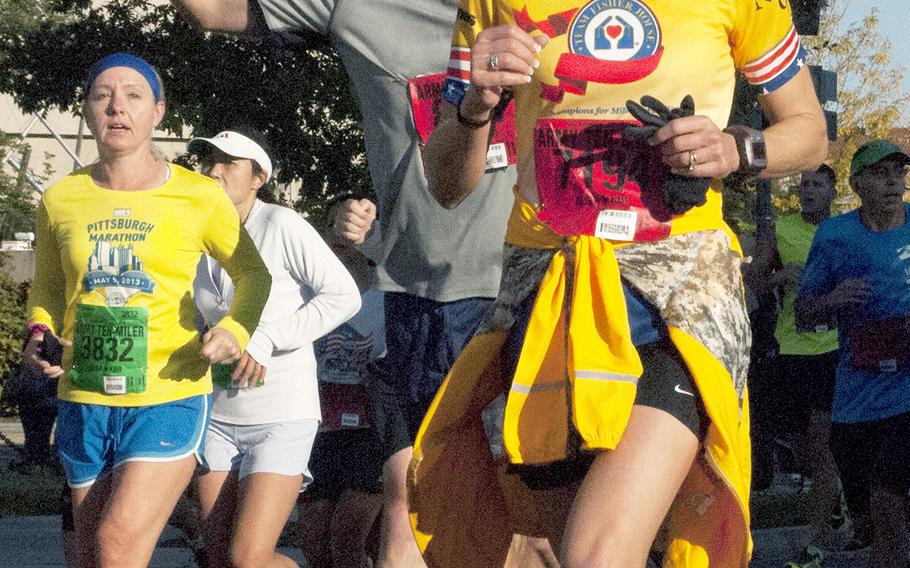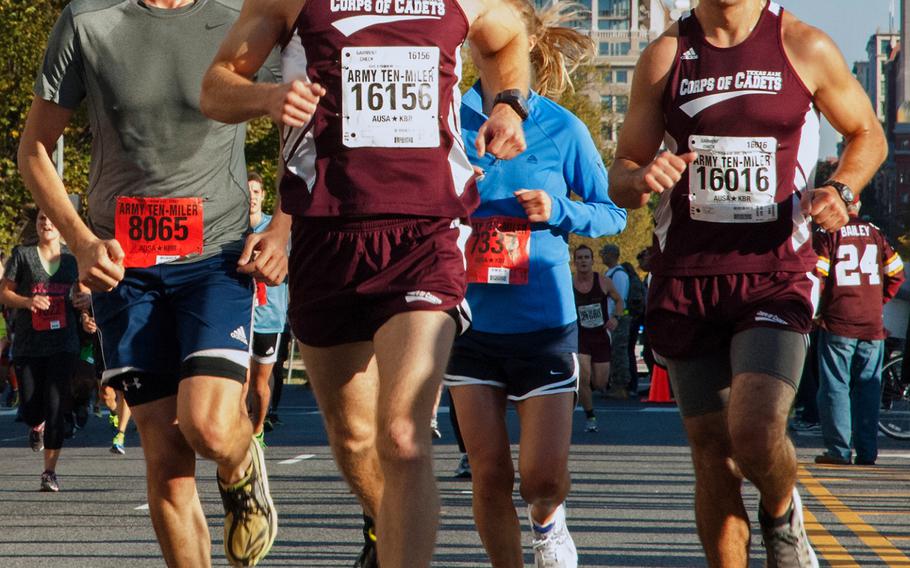 ARLINGTON, Va. — Even with the government shutdown raising anxiety about whether various military teams would be tackling the Army 10-Miler, some of the top finishers knew there was only one thing to do in the days leading up to the race: Just keep on running.
It paid off for Army Capt. Kelly Calway, who was the first military female to finish the 29th annual race that wound through the streets of Arlington, Va. and Washington, D.C. on Sunday, just days after the shutdown ended.
"Honestly, I did monitor it pretty closely, but I didn't get too stressed out," said Calway, who finished with a time of 57:06. "I just kept training, that's all I could do. It's like the weather — if I stressed about it, it would be a detriment to my training."
And Calway, 29, also got a trophy for the feat, as it was the first time that race organizers were recognizing the top military finishers. Calway, who will be among the first women to serve as intel officers for infantry battalions when she deploys to Kuwait next month, has been running the Army 10-Miler for several years and has finished as the first military female before, but was never officially recognized.
"We have so many truly amazing military women and it's amazing to represent them," said Calway, who is based in Fort Carson, Colo.
The race was also a first for Spc. Aron Rono, who placed fifth among male finishers and was the first U.S. military male to finish, with a time of 48:18. Rono's teammates from the All-Army team also finished in seventh and eighth place.
"When I was running, all along the course there were military guys giving me support and handing out water," Rono said. "It was awesome."
For Capt. Elinor Kim, a member of the U.S. Army Europe team who was also competing at the 10-Miler for the first time, seeing the Wounded Warriors was the best part.
"When you pass by the Wounded Warriors who are in squad formation, carrying a flag, running faster than me ... I was inspired," Kim said.
The shutdown left Kim and the USAREUR team in limbo, as officials tried to figure out whether or not they would be flying back to the states to compete.
"They told us everything was good to go," said 1st Lt. Jessica Letarte, who is based at Grafenwoehr, Germany. "And then a week before they said it's not good to go, just keep waiting. So we just kept waiting and waiting."
And then the day before they were supposed to fly out, they were given the authorization to go, forcing team members in Germany and Italy to scramble to buy last-minute tickets and pack their bags to get back to the U.S. the next day.
So with shutdown anxiety relieved and the race wrapped up, it was good to be back, Letarte said.
"Now we can relax a little bit and enjoy D.C.," Letarte said.
The top five male finishers were:
Solonei Silva, 48:04 Paulo Paula, 48:06 Frank Caldeira, 48:08 Chris Kwiatkowski,48:17 Aron Rono, 48:18Top five female runners include:
Kerri Gallagher, 54:56 Elizabeth Maloy, 56:02 Julie Culley, 56:13 Tezata Dengersa, 56:37 Kirsten Kasper, 57:05See complete results here.
lin.cj@stripes.com Twitter: @cjlinSS