Giessen boys go up early, roll to Division IV crown
by
Rusty Bryan
February 25, 2006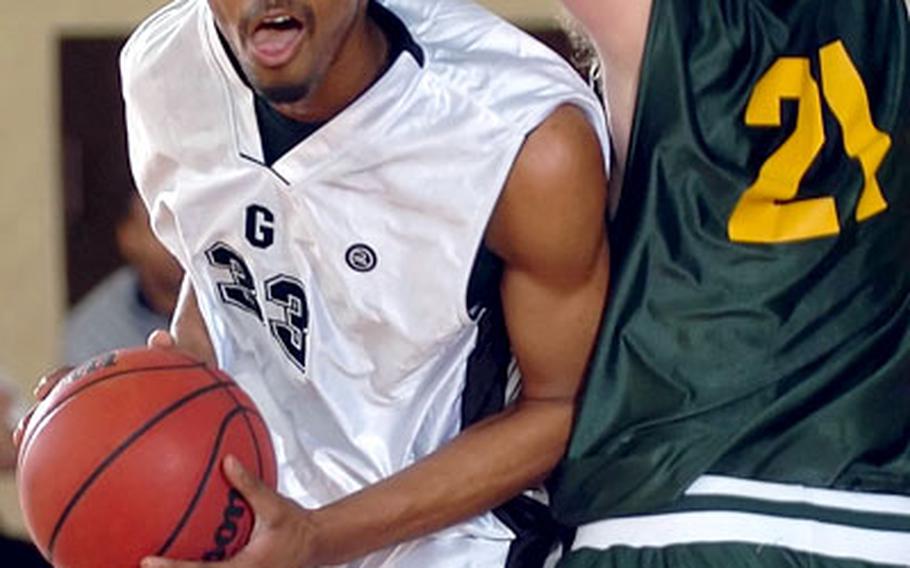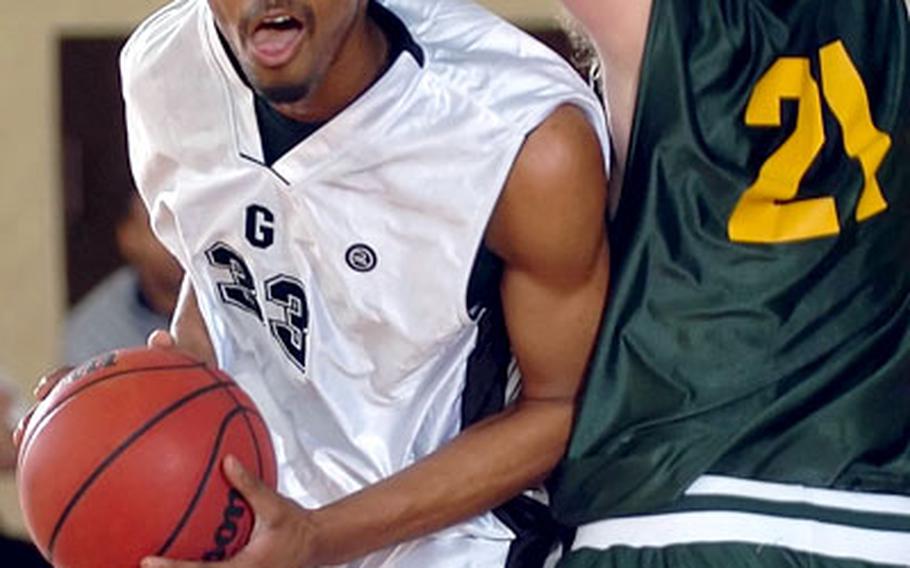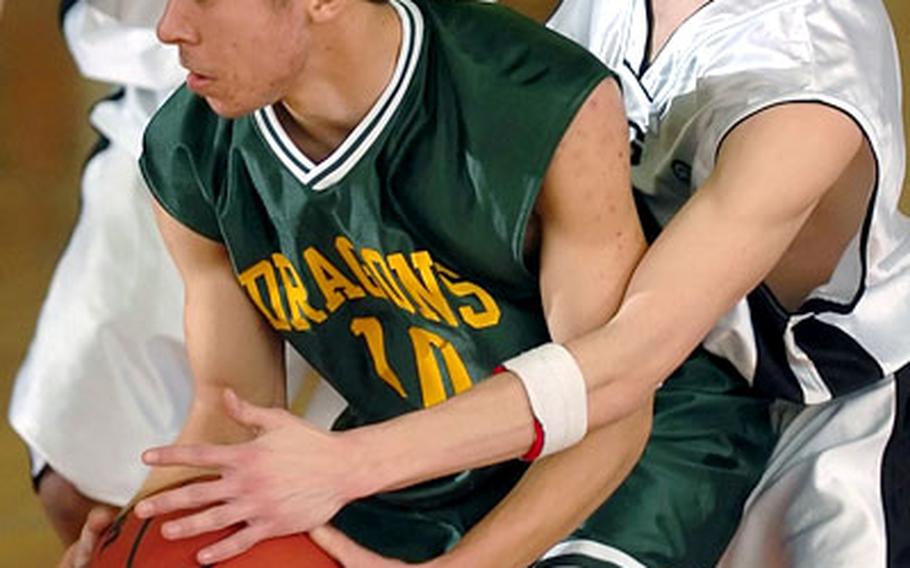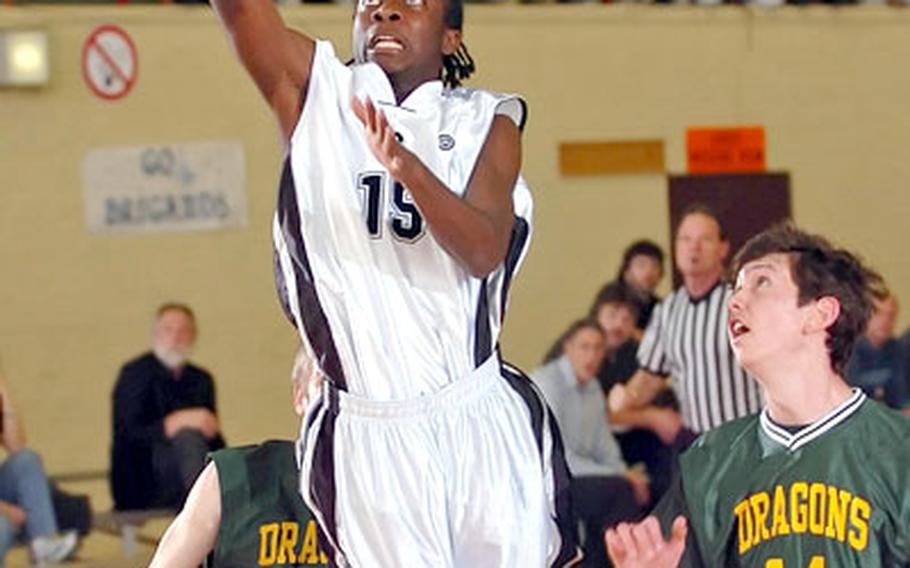 MANNHEIM, Germany — Giessen spotted Alconbury a 1-0 lead in the first minute of Friday's DODDS-Europe boys Division IV championship game, then turned up the heat.
"We really get on teams early," said Giessen senior Tim Battle after his Griffins used an 18-3 run over the final 6:45 of the first quarter to launch a 73-48 victory. "We leave them no slack."
Three straight steals by guard Kevin Breisch got the run started, with Battle contributing four of his 13 points and freshman guard Keith Dupont six of his team-high 15 over the same span. The flurry all but put the game away.
"That was the plan," Giessen coach Ron Merriweather said. "We knew they would try to slow the game down. We're best at uptempo."
Uptempo it was, with Battle and his brother C.J., a junior who scored 11 points, controlling the boards and all the other Griffins on the floor pressuring the ball at all times. Giessen stole the ball 10 times in the first half.
"Most teams have a hard time getting the ball past half-court against us," Tim Battle said.
Alconbury's Xavier Ferguson led all scorers with 16 points, and teammate Cristian Felice added 11 and four hard-won offensive rebounds. The Dragons ran effective backdoor cuts in the early going, but Giessen's speed and the intimidating presence of the Battles in the paint had the Alconbury shooters rushing their shots. In the end, the Dragons simply couldn't match these Griffins-on-a-mission.
Giessen, which won its first 10 games of the season before dropping four games, two each to Baumholder and Bamberg of Division III to close the regular season, came into the tournament looking to right the ship.
"We had something to prove," C.J. Battle said. "We were in a slump. All good teams go through slumps."
But according to Tim, some saw the four losses as more than a slump. "People were saying Giessen can't play," he said.
People, however, were mistaken. Giessen's average victory margin here was 35.5 points, and that came despite its efforts to hold the score down against outgunned opponents.
"Coach gave us what we needed to win," Tim Battle said. "He did it all season."
Merriweather, who played for Giessen when the Griffins won the European title against schools of all sizes in 1994, praised his team's work ethic.
"We're a small community," he said, "but every time you go to the gym, they're in there working — on their own, even in the off-season. They're a great bunch."