Galvin seeks another record on familiar course
---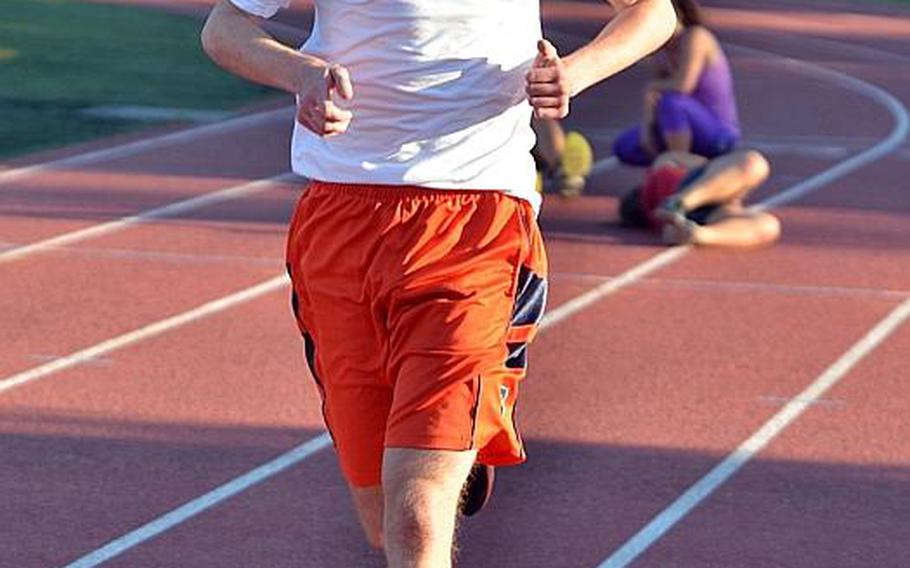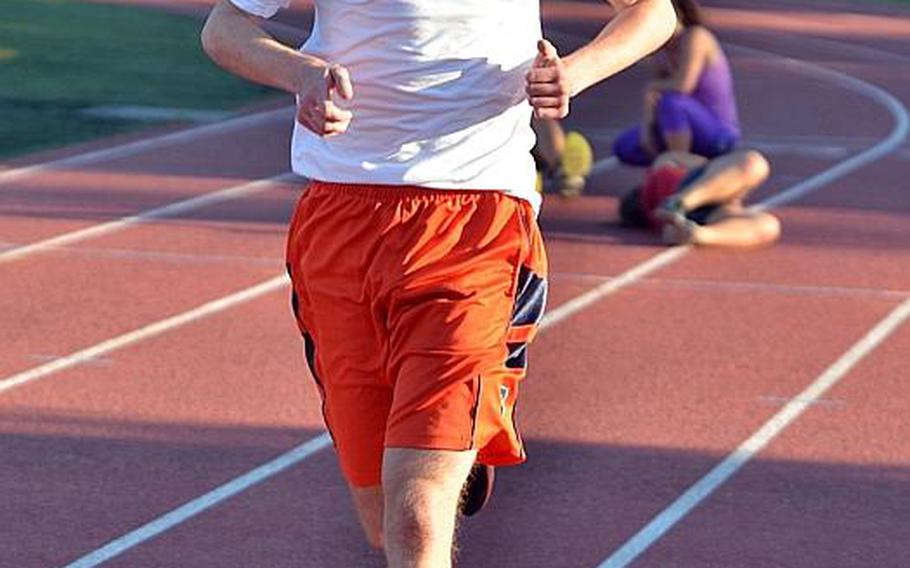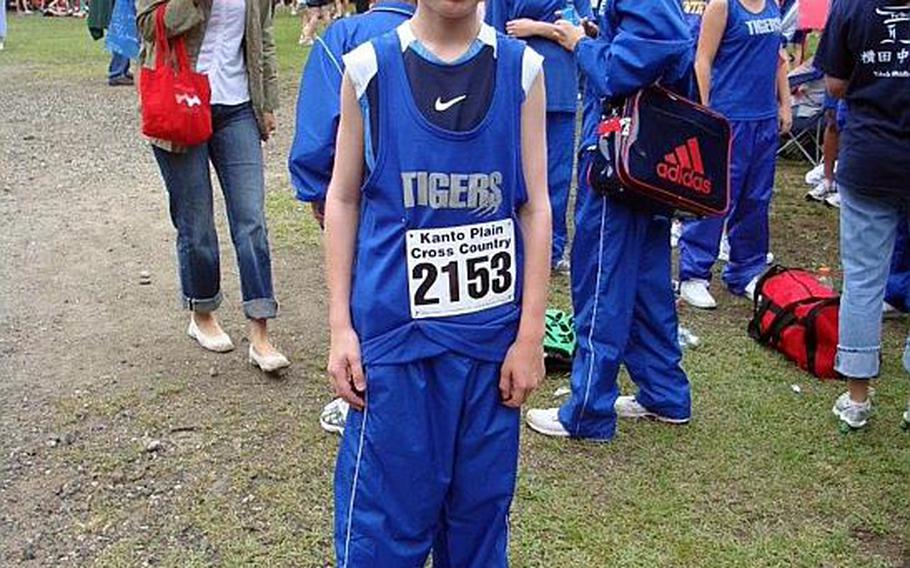 YOKOTA AIR BASE, Japan – Dan Galvin leafed through some old photographs on his iPhone, while his son, Yokota senior Daniel Galvin, went through his cross country practice paces two days before his final regular-season run at the Tama Hills Recreation Center 2.9-mile course.
One photograph, of the younger Galvin's first appearance six years ago with the Yokota Middle School White Tigers, stood out. Rail thin back then, Daniel's hair drooped down past his ears, in contrast to the short-cropped style he sports today.
"You want to see something funny?" said the elder Galvin, Yokota's coach, motioning to assistant coach Dena McQuiggan and showing off the image.
"Oh, that's so cute!" she said, asking if he could send the photo to her.
The elder Galvin looked Daniel's way, as if seeking assent.
"Go ahead, I don't mind," Daniel said, lying on his back and stretching his leg and abdominal muscles.
The Pacific record-holder in both the 800 and 1,600 in track and field is now taking aim at his own high school record at Tama, 14 minutes, 40.9 seconds, and if possible, the overall record of 14:29.
"14:28; that's what I want to do," Daniel Galvin said of his last run at the regular upper course at Tama, a 2.9-mile stretch starting at 10 a.m. Saturday.
"I'm excited, but I'm kind of sad. It's a bittersweet moment. It's been a dream for me, to get that record. This is my last chance."
It's been a long road for Galvin, the only DODDS runner to go under 15 minutes at Tama three times. To his father, the years flew by.
"That doesn't look like the kid who used to live in my house," Galvin said to McQuiggan. "His shoes were cheap, too; the big difference now is that his shoes are more expensive. Seven years. They went by really fast. It seems like yesterday he first started."
He was just an ordinary runner until his sophomore year, when Daniel Galvin exploded past Nile C. Kinnick's Robert Beard to win his first race at Tama, and "all of a sudden it clicked," Dan Galvin said. "From then on, he said it was mine and he just kept after it."
At least through the start of his junior year. Galvin watched the DODDS Japan and Kanto finals and the Far East meet from the sidelines, having suffered a stress fracture in his shin last Oct. 9. That, plus a severe ankle sprain he suffered just before the first practice this year, is behind him now.
"He's in as good a shape and as healthy as he's been for a long time," Dan Galvin said.
The only thing worrying Daniel Galvin is that he's run just three races at Tama this year, compared to five or six in past years, and the Tama course has been muddy and wet following unusually heavy rain this summer and fall.
"I'll just go out as hard as I can and see if I can hold onto it," Daniel Galvin said.
This is the last regular-season weekend in Pacific cross country.
Simon Sanchez won the boys and John F. Kennedy the girls team titles in the Guam finals on Wednesday. Korea's final regular-season meet takes place Saturday at Osan, while Okinawa's regular-season finale is scheduled for Wednesday at Camp Foster.
The Asia-Pacific Invitational follows on Oct. 16-17 on Guam, then comes the Okinawa district finals on Oct. 21 at Kadena Air Base and the Kanto finals on Oct. 24 at Tama, then the Far East meet Nov. 2-3 at Camp Fuji, Japan.
---
---
---
---