Four freshmen key to rebuilding of Kubasaki girls soccer
by
Dave Ornauer
April 20, 2006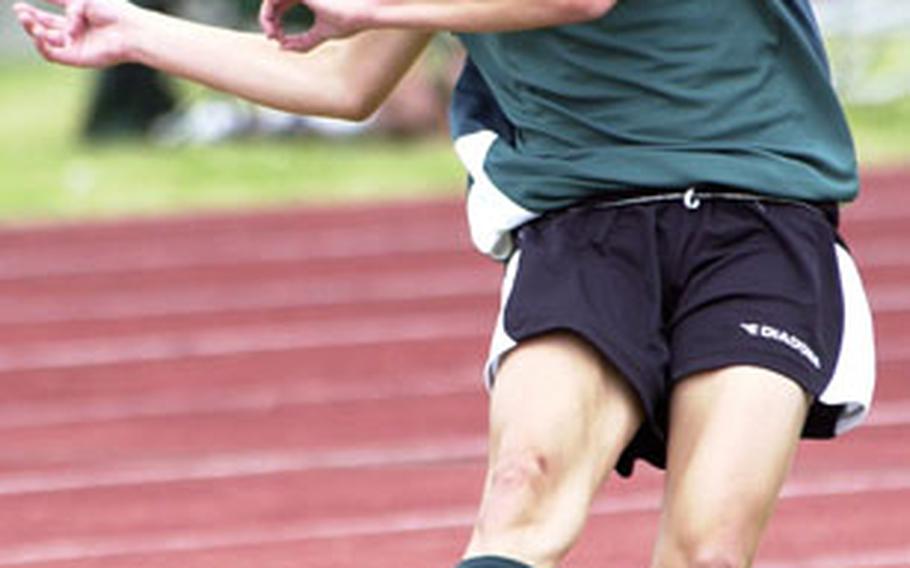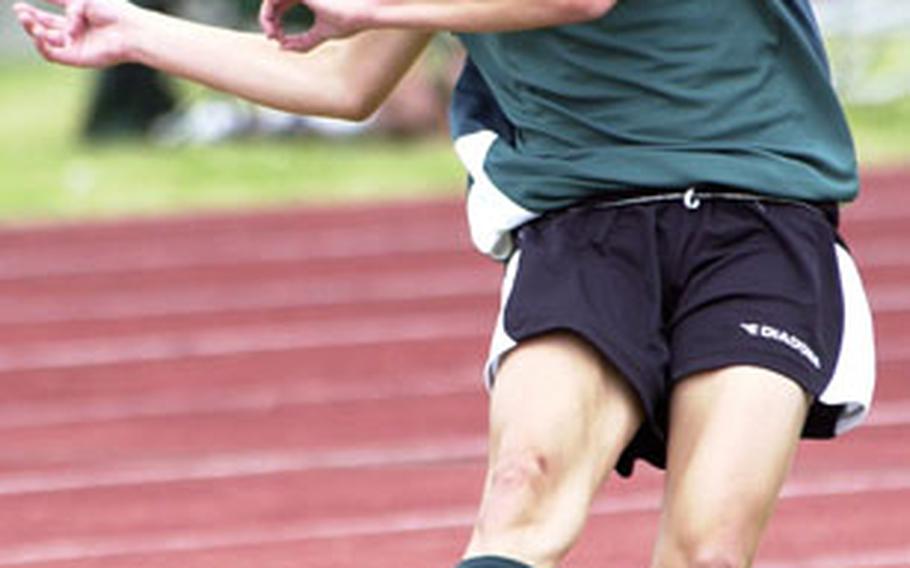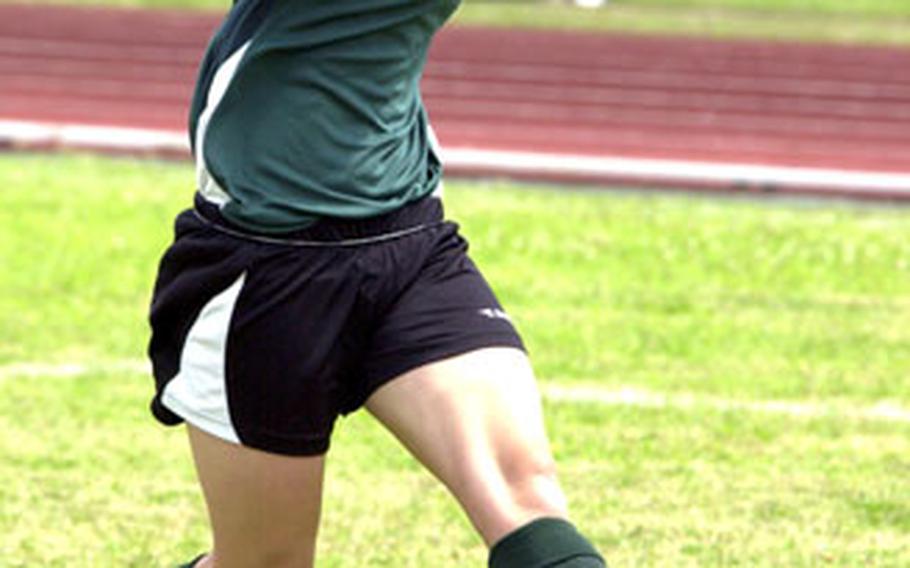 CAMP FOSTER, Okinawa — Coach Terry Chumley would seem to face the biggest rebuilding task in her six seasons as Kubasaki girls soccer coach.
After four straight Far East Class AA tournament championship appearances, including 2002 and 2003 titles, Kubasaki graduated or lost five players to transfer who combined for 118 goals last year, including Erin Foote, with a Pacific-record 146 career goals.
This year, Kubasaki has lost its two regular-season matches to two-time Class AA champion and Okinawa arch-rival Kadena by a combined 12-2. In a 9-1 loss to the Panthers on March 29 — the worst defeat in school history — junior Kiara Burton even lost her right-front incisor thanks to an inadvertent Panther elbow.
But don't tell Chumley the Dragons are in full rebuilding mode. Headed into spring break at 3-2, she feels success might be just around the corner.
It's a group, Chumley says, that bears similarities to her 2002 team, which lost every regular-season match to Kadena but upset the Panthers 5-3 in overtime to win the Class AA title.
"That team just didn't quit. … They had such heart," she said. "This is a younger team, with potential to do well down the road. They have the heart, too.
"I want us to be contenders this year," she said. "We always want to contend, be in every match and develop as a team."
Except in 2000, the Dragons have reached every Class AA final since Department of Defense Dependents Schools-Pacific-sponsored tournaments began in 1998. A return to such lofty heights likely will hinge on four freshmen, short on varsity experience but long on skill.
"They're crucial," Chumley said of striker Kara Koenecke, winger Natalie Monti and midfielders Rina Ihu and Sara Harter. "They've already made a positive impact."
Leading the way is Koenecke, already with eight goals in five matches. "She's our scoring threat," Chumley said.
Along the right sideline, Monti usually can be found doing the trench work, pulling defenses with her and opening opportunities for others, all while scoring four goals herself. "She's not afraid of contact," Chumley said. "And she can run all day long."
Monti and Koenecke, the team's leading scorers, spent the past few years playing for the Okinawa Diplomats, an under-14 program run by Michael Callahan and John Reay, Kadena's high school boys team's coaches.
"They have the skills, Kara especially," said Reay, an Air Force master sergeant. "They'll be ones to watch."
Ihu, with three goals and three assists, "can also run all day," Chumley said. "She's unafraid."
Harter plays an "unselfish" brand of ball, Chumley said. "She likes to assist but she also has a lot of potential for scoring."
Mostly youngsters populate the midfield and front lines. Backing them are Kubasaki's key three returnees: fullbacks Sara Rhodes and Melissa Ramos and sweeper Kristi McNair. "They really cement the defense," Chumley said.
It's a group, she says, that bears similarities to that 2002 team — which Kadena coach Hoa Nguyen remembers too well. Despite Kubasaki's youth, said Nguyen, "you can't take them lightly. You have to play them as if it's life or death,"
Chumley "is a good coach," Nguyen said. "She's loaded with young talent. … She can mold them and they'll definitely be competitive this year."
With a month until Kubasaki hosts Far East, and two more regular-season matches against Kadena, Chumley said she's optimistic her squad can develop quickly enough.
And there's always next year, when "I'll have a very strong returning group," she said. "It looks like a bright future here."
---
---
---