Former Taegu American three-sport star Lynette Grant dies in Alabama car crash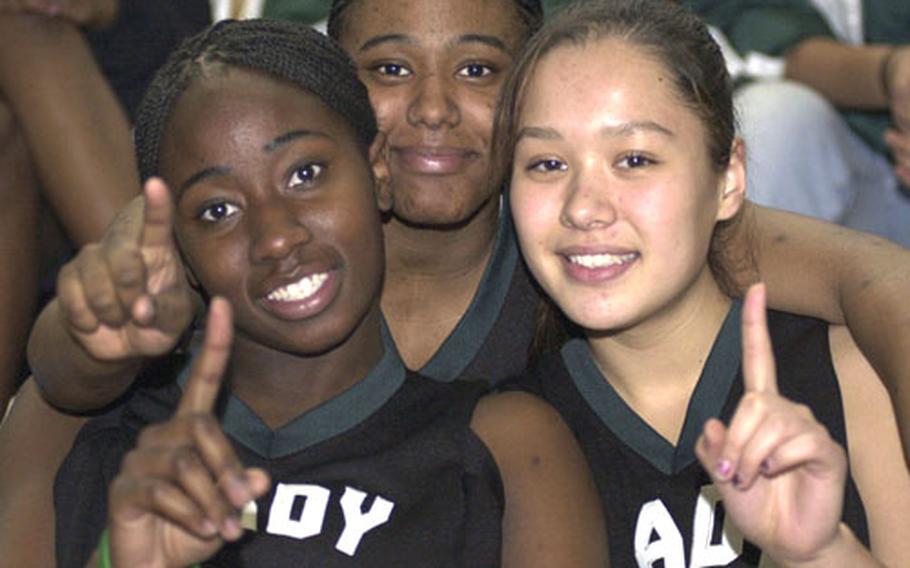 Lynnette Grant, Stars and Stripes' Pacific high school 2005-06 Athlete of the Year and a three-sport star who graduated from Taegu American in South Korea in June, was killed in an automobile accident Friday in Alexander City, Ala., police and family said. She was 18.
State police in Opelika said the accident occured at 1:50 p.m. Friday. Grant's father, Roy, said Lynnette was en route from Jacksonville, Ala., where she was a student at Jacksonville State University, to visit her sister, JaNeisha, in Montgomery. She was driving during a bad rainstorm when her car and another vehicle collided head-on.
The family informed the Taegu American School community about 10 a.m. Korea time Saturday, about six hours after the accident, athletic director Michelle Chandler said.
Grant and his wife, Albertha, civilians assigned to the Army community in Taegu, left Saturday for Alabama to be with family. Roy Grant said Lynnette's body will be transferred to a funeral home in Anniston, where a memorial likely will be held this coming weekend.
Grant led the Warriors girls volleyball and basketball teams to school-first Far East Class A tournament titles, as well as the girls softball team to its first Department of Defense Dependents Schools-Korea league championship last school year.
"Tremendous athlete, tremendous attitude; you'd want 10 of her on your team," Chandler, the Warriors' longtime girls basketball coach, said of Grant, whom she coached for four seasons.
"Watching her grow and develop as a young woman, growing into an adult, she was a tremendous girl from a wonderful family. It's very sad to see anybody's life taken, especially somebody with so much potential, athletically, socially, academically."
News of Grant's death came just before the Warriors girls volleyball team was to take the court Saturday to face rival Seoul American at Taegu American's campus on Camp George. The team decided to play despite the news, Chandler said, saying, "She would put the team on her back and carry it and she would want them to have the same attitude."
The Warriors lost in straight sets to Seoul American.
Grant earned MVP honors as Taegu American won its first Far East Class A volleyball tournment title last fall. Her 251 spike kills, 46 service aces and 83 block points boosted Taegu to school-first regular-season sweeps of Seoul American and Seoul Foreign.
On the basketball court, she averaged 22 points, 11 rebounds and 8 steals and single-handedly led the Warriors to a comeback 38-28 triumph over Faith Academy in the Class A title game.
With Taegu in need of a center fielder due to injuries, the 3.2-GPA student came out for the team after the season had begun and batted .290 with 11 stolen bases as the Warriors beat Seoul American for the first time and won the league title.