'Food, fun and friends'
by
Robin Hoecker
December 7, 2008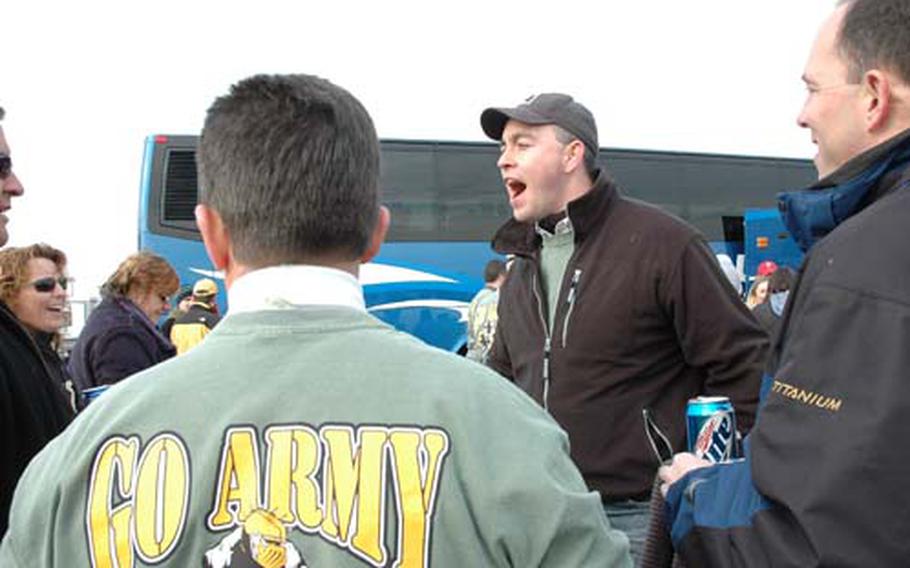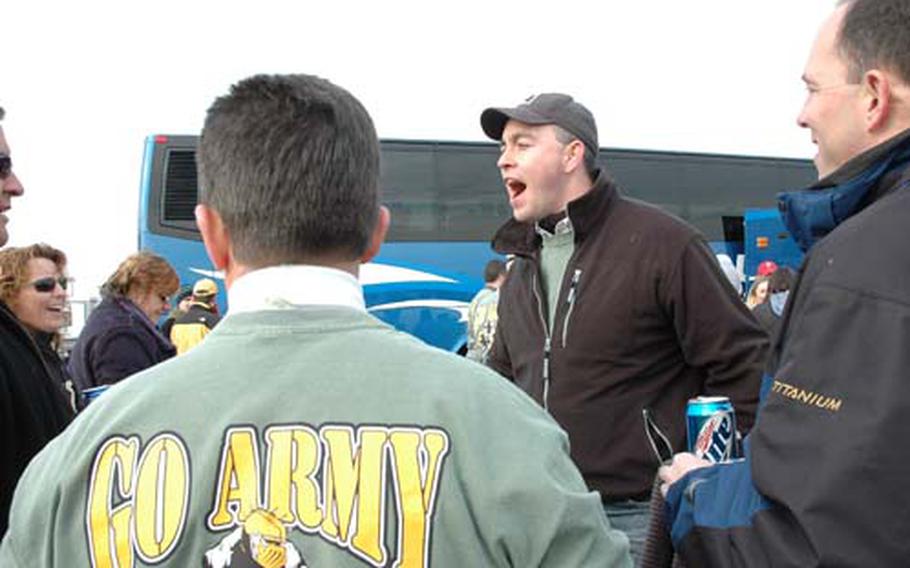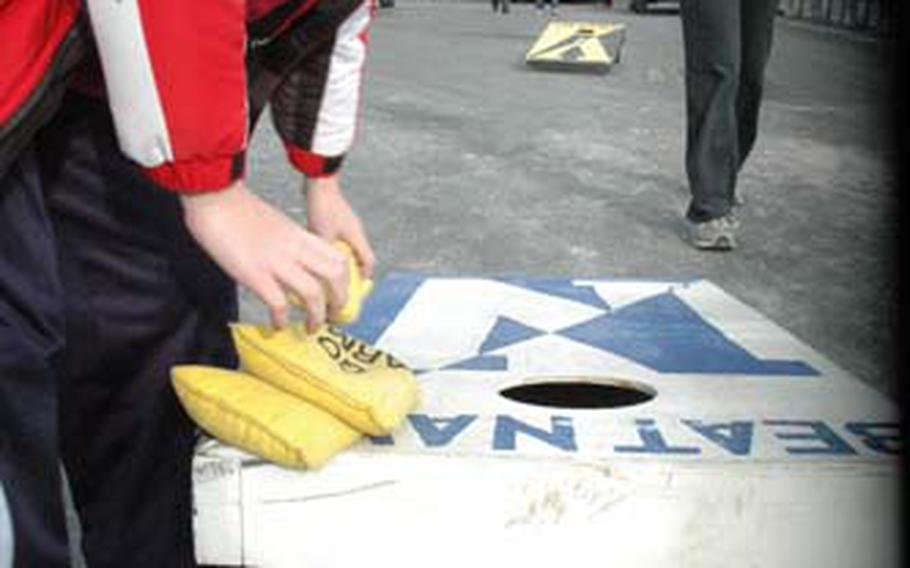 There are few things that can make blaring ACDC and an ice cold beer desirable at 8 a.m. on a frosty December Saturday.
Football is one of them.
As always, this year's Army-Navy game attracted thousands of loyal fans and hardcore tailgaters, many of whom started celebrating before sunrise. With the shimmering Philadelphia skyline in the background, fans were in good spirits outside Lincoln Financial Field before the game.
"It's all about food, fun, friends and a good cause," said Mandi Boyanoski as she surveyed a buffet of kabobs, brownies, burgers, hot dogs and an extensive beverage station. Hamburgers sizzled and pop-tops popped as Neil Diamond pumped from the speakers in the background. "It's a great tradition," said Boyanoski. "Everyone has kids now, so it's the only time we get to see each other."
Boyanski's friend, Tom O'Donnell started the annual tailgate with his Army classmates.
"Back then, it was just six of us in a Nissan Pathfinder," said O'Donnell, who played tight end for Army for four seasons. This year, about one hundred people showed up, many having arrived in a chartered bus from Scranton. "We're almost all Army guys, but we keep a few token Navy guys to beat up on," O'Donnell said as he jokingly punched the guy next to him in the shoulder.
Everyone in the group contributed about $40 to help pay for food, drinks and the bus. What money remains will be donated to the Wounded Warriors program to honor their classmate and friend Lt. Col. Greg Gadsen, who was wounded in Afghanistan.
Navy may have been favored to win the football game this year, but Army dominated at cornhole. "Navy never wins," said Boyanoski, who made the beanbags and plywood stands for the game, which were painted with "Go Army, Beat Navy." She admits, she might have skewed the game. "Water damage, what can I say?"
As the clock ticked down towards kickoff, the rosy-cheeked tailgaters slowly packed their food away and made their way into the stadium. After all, there was a football game to watch.