Prep roundup
Five champs pace Kadena to Rumble triumph
---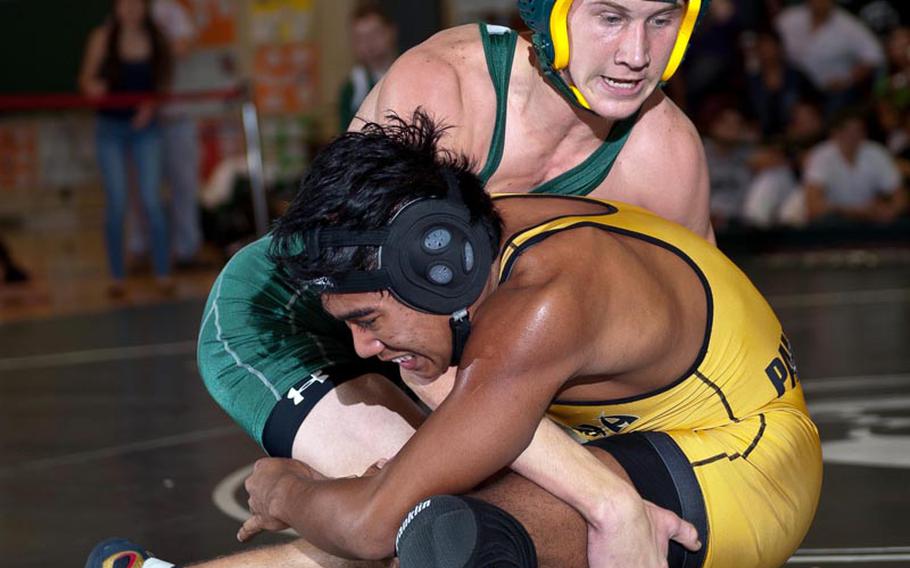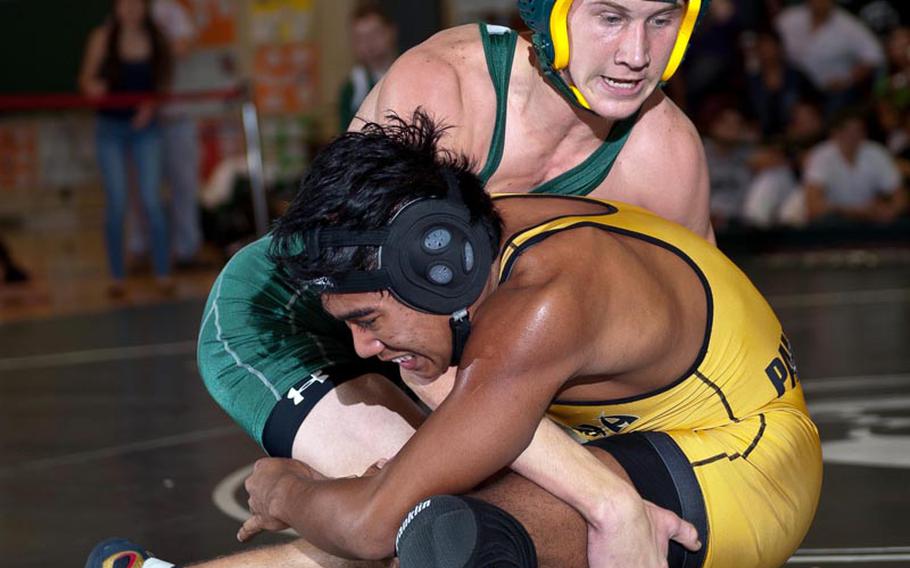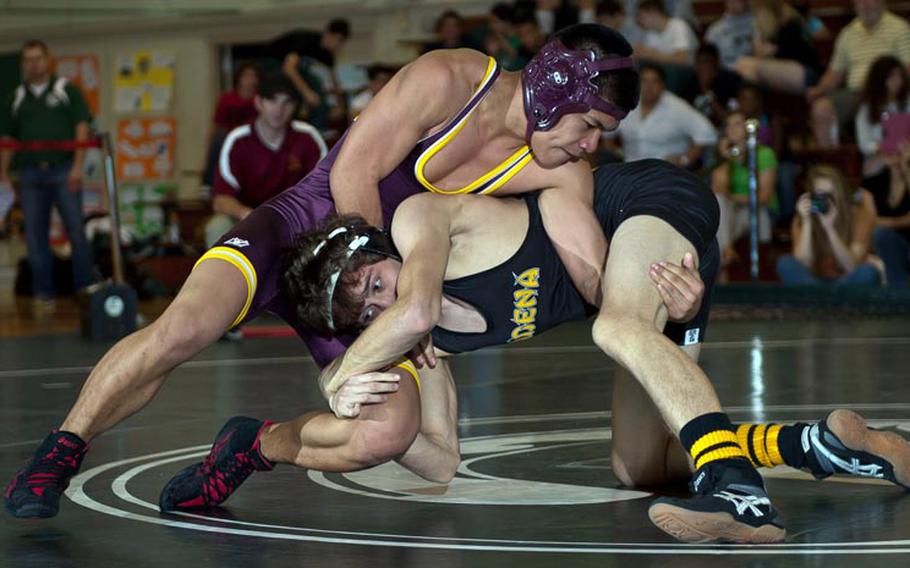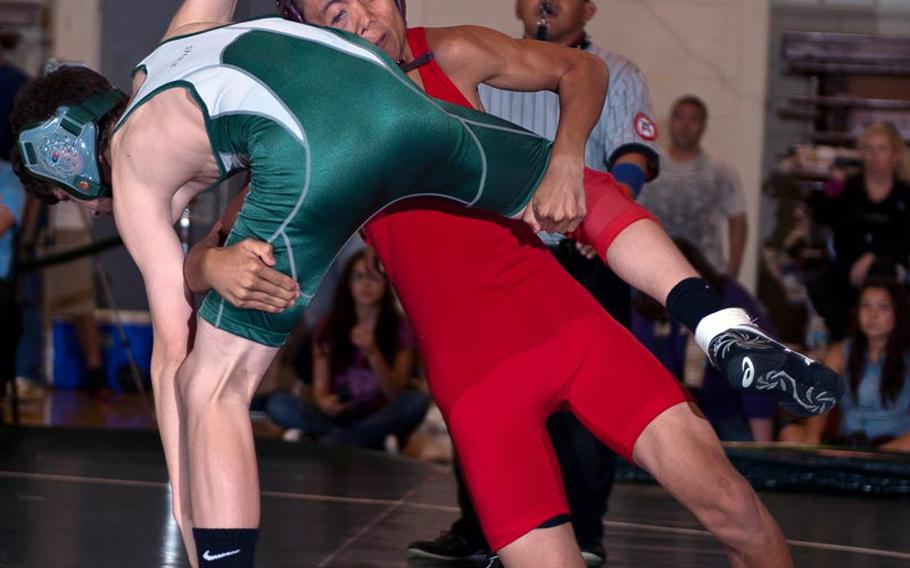 CAMP FOSTER, Okinawa – Kadena asserted itself Saturday as the team to beat in the Far East High School Wrestling Tournament later this month, capturing the team title in the Rumble on the Rock individual freestyle event. At the same time, a couple of weight-class rivalries elbowed their way to the fore.
The Panthers won five individual brackets and edged out host Kubasaki 100-96 to seize both team titles in the 6th Rumble tournament. On Friday, Kadena won the tournament's dual-meet phase. Nolynn Riley (heavyweight), Zach Fanton (122), Cole Milburn (129), Vao Mustafa (135) and Alex Rojas (141) each took titles.
"I'm really proud of my guys and how they wrestled," said Justin Armstrong, coach of a Kadena team that's won three dual meets with Kubasaki, coming second only once to Kubasaki in last month's "Beast of the Far East" tournament.
"You wrestle Kubasaki so much, every week it's so intense. We're so close, pushing each other to higher levels."
Perhaps the two closest finals battles involved weight classes that Kadena did not win. Kubasaki's Tyshon Butler (168) needed two wins over Kadena's Kyle Milburn in the double-elimination finals, while the Dragons' Austin Cyr (148) prevailed in a hotly contested decision over Kadena's Elijah Takushi.
"He's a very worthy opponent," said Butler, who won two three-period decisions against Milburn. "He never stops. He just keeps going. I definitely have a lot of work to do" in advance of Far East, Feb. 19-21 at Yokosuka Naval Base, Japan.
Against Cyr, Takushi thought he'd scored a two-point tilt off a gut wrench to get him the last points of the third period, tying it 3-3. Instead, the referees called one point, giving Cyr a 3-2 edge and a three-point decision.
"Everybody knows, my coaches, their coaches, Austin's dad, they all know I won," Takushi said afterward. "I took those last points and they took one off. I don't know (why) they made that decision."
Cyr said he knew the bout could have gone either way. "He knows how to defend my shots," Cyr said of Takushi, who takes judo lessons off base. "I have to watch his throws and fireman's carries. He's an all-around good wrestler."
The four combatants could face off at Far East, and Milburn and Takushi said they're anticipating the challenge. "I'm starving," Takushi said.
Kubasaki also got championship performances from Daniel Mora (108), Steven Walter (115), Aaron Stravers (180) and Fred Suniga (215).
Father Duenas Memorial of Guam, which finished third, got a win from Micah Lopez at 158. The lone wrestler representing Okkodo of Guam, Michael Franquez, won the 101-pound gold.
Elsewhere, Nile C. Kinnick won its ninth Kanto Plain Association of Secondary Schools dual meet of the season, while St. Mary's International improved to 8-1. Kinnick beat Christian Academy Japan 58-3 and St. Mary's won at Zama American 43-15. The two meet Tuesday at St. Mary's to determine the regular-season title.
On the hardwood, Daegu's boys' string of 10 straight Korean-American Interscholastic Activities Conference Five-Cities Division games ended Saturday at Osan American, where the Cougars got 17 points from Manasseh Nartey and 15 from Derrick Merriwether in a 53-47 victory.
---
---
---
---