Fees, Shenk hold onto leads to become European champs
---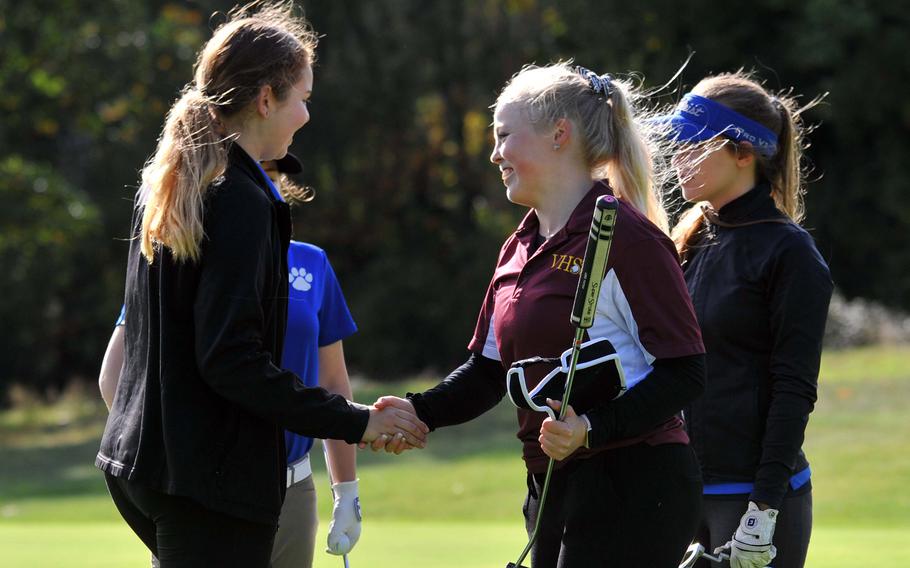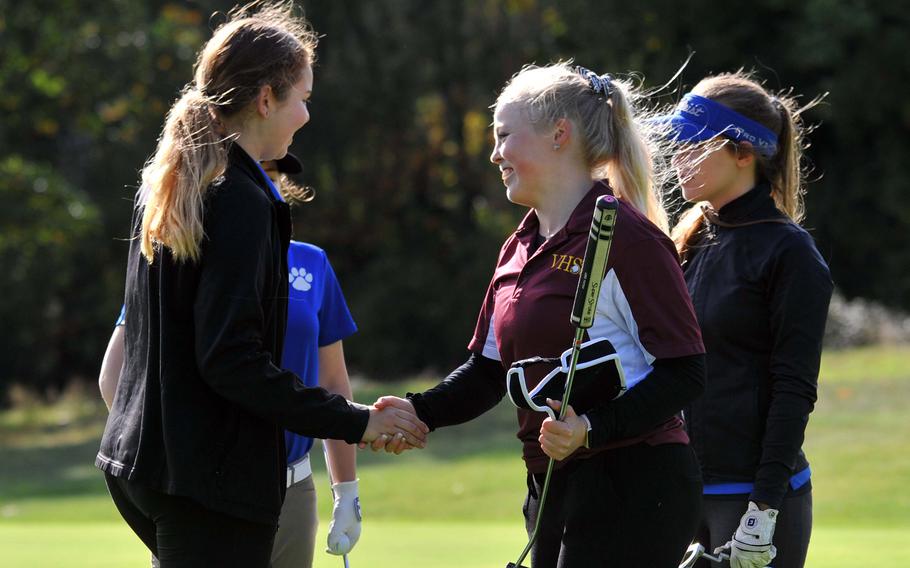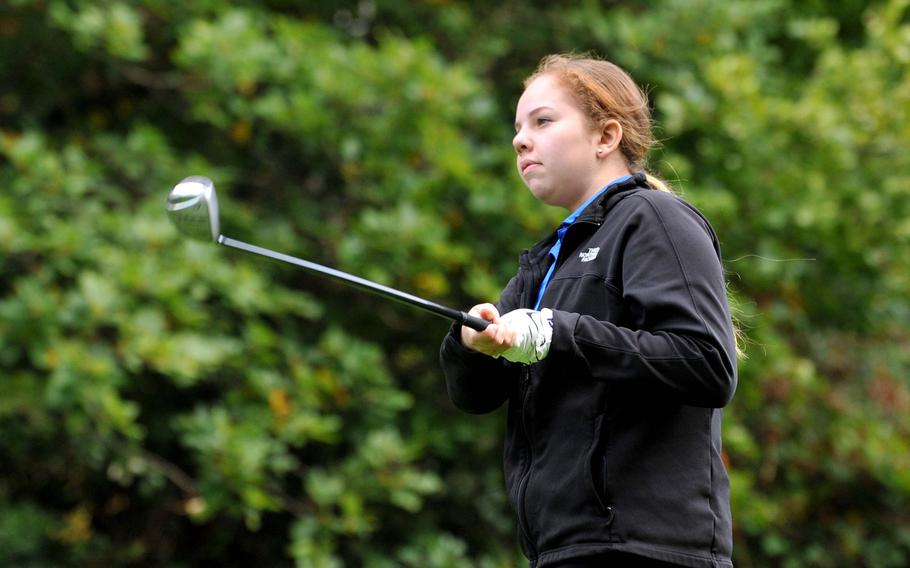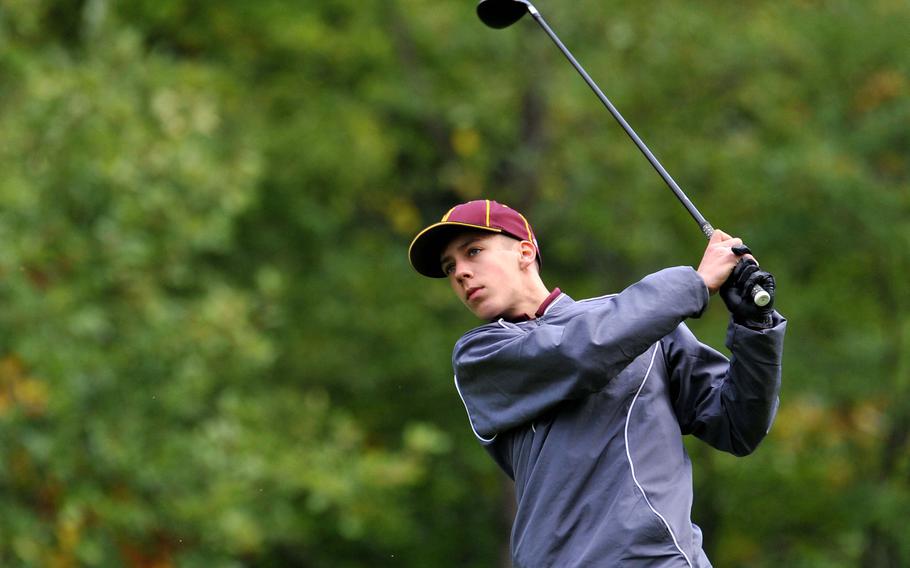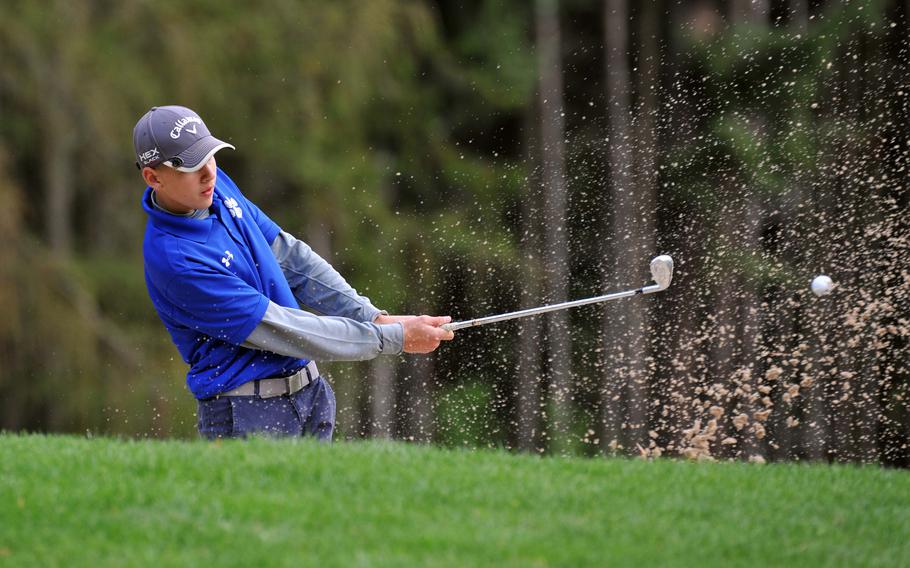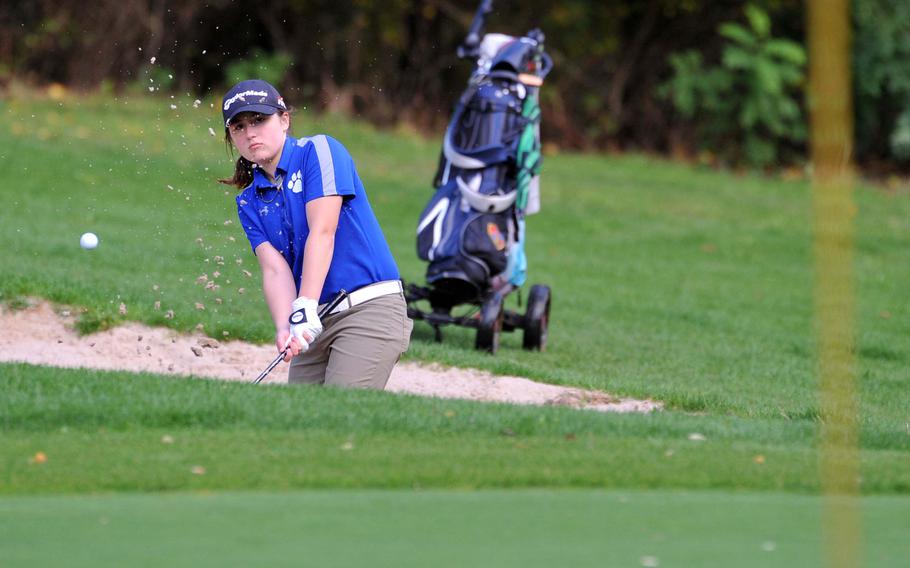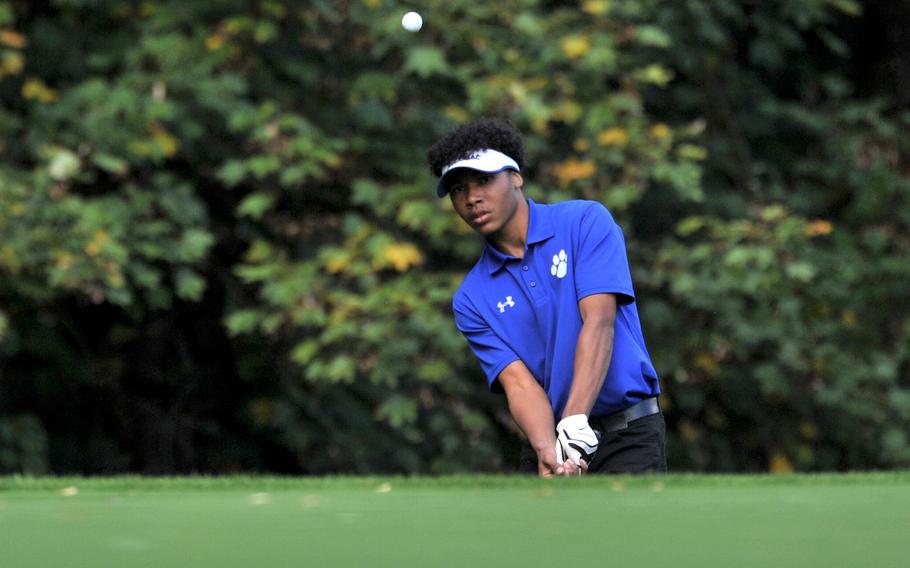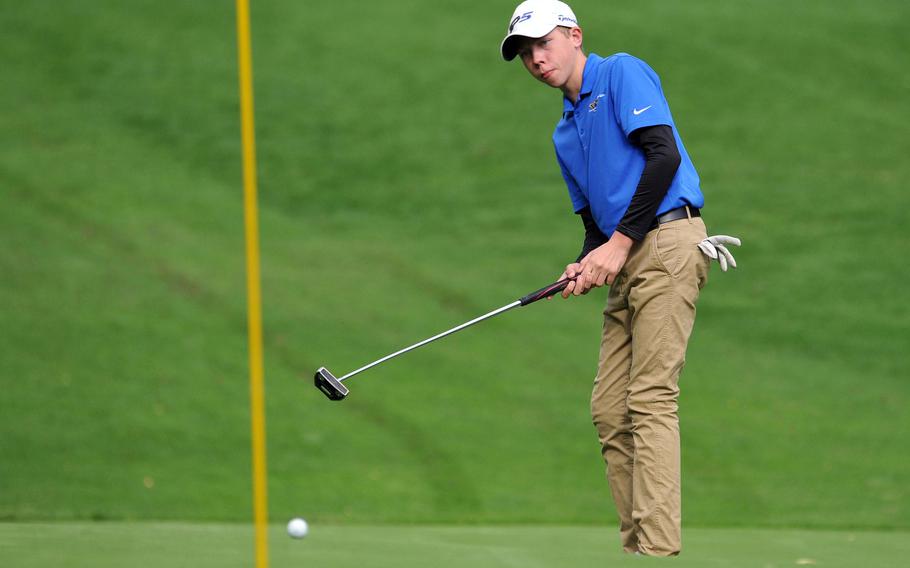 WIESBADEN, Germany — Clubhouse leaders held off their pursuers and became champions Thursday as the 2019 DODEA-Europe golf finals wrapped up at Rheinblick Golf Course.
Vilseck senior Anniston Fees and Wiesbaden freshman Clayton Shenk successfully protected the narrow leads they had built over the course of Wednesday's rainy first round with steady performances under clearer skies Thursday.
Fees emerged victorious from a duel with Ramstein counterpart Harley Parks that was every bit as close as both competitors expected. The two went back and forth throughout the final 18 holes before they fittingly finished with matching second-round scores of 24 points. That Thursday draw awarded the crown to Fees, who outscored Parks 19 to 16 in Wednesday's muddy first round.
"Harley and I were neck-and-neck, like every single hole," Fees said. "That kept me motivated."
Parks edged Fees for third place in last year's tournament, but the two didn't meet head-to-head this fall until the tournament. Even after a dominant undefeated regular season, Fees knew she'd have little margin for error this week.
"We kind of were pushing each other to do better. We were so close the entire time," Fees said. "It definitely kept us on our toes."
The win is a triumphant finish to Fees' prep golf career and an impressive jump from her 2018 finish in fourth place among four European tournament qualifiers.
"It's been a work in progress," Fees said. "It feels great."
Shenk's win was not nearly as dramatic as the Fees-Parks clash. The Warrior freshman padded points atop the slim two-point advantage he owned through 18 holes and enjoyed a comfortable lead down the stretch on the way to victory in his DODEA-Europe tournament debut.
Shenk finished with a two-day score of 86 points, nine ahead of Ramstein rival Ben Todman. Ramstein's Micah Webb finished third with 64 points as the Royals repeated as European team champions.
The new individual champion knew early on that things would likely be going his way Thursday.
"About the fourth or fifth hole, I was on a par streak, hadn't made any bogeys yet," Shenk said. "I was just feeling good, like maybe I do have a really good shot at winning this."
As he increased his lead over the rest of the final foursome, Shenk said his play grew more conservative in the interest of avoiding big mistakes that might crack open the door for an opportunistic rival.
"My goal was just to come out here and hold the lead as best I could," Shenk said. "Instead of going for the more aggressive, I started going for the more safe shots."
The two-day, 36-hole event capped a quick golf season that featured just three weeks of regular-season competition before this week's decisive meet. Twenty boys and eight girls made the cut to compete in Wiesbaden.
The meet was the first championship event of the 2019-20 DODEA-Europe schedule. The cross country title races, scheduled for Oct. 19 at Baumholder, are up next.
broome.gregory@stripes.com Twitter: @broomestripes
---
---
---
---