FC Tafari captures Kadena Kup crown
by
Dave Ornauer
April 6, 2004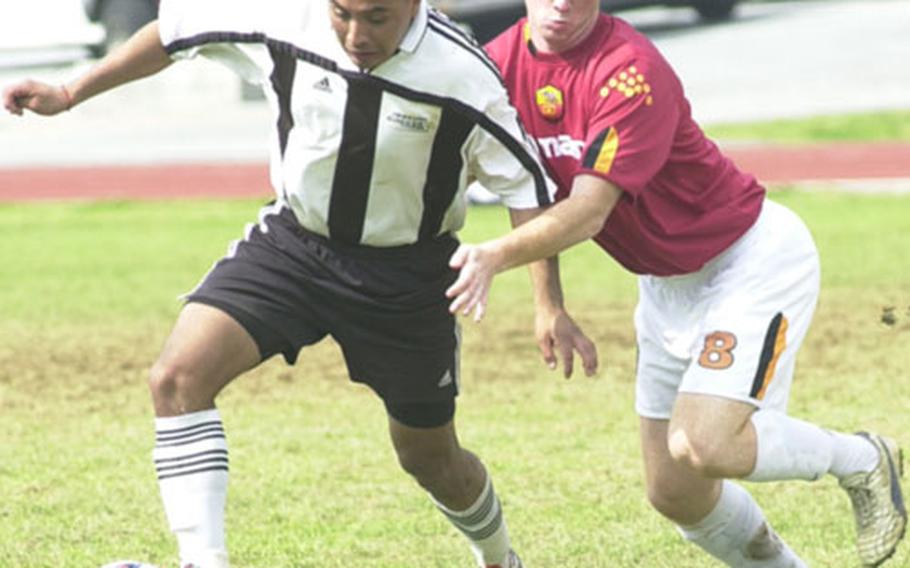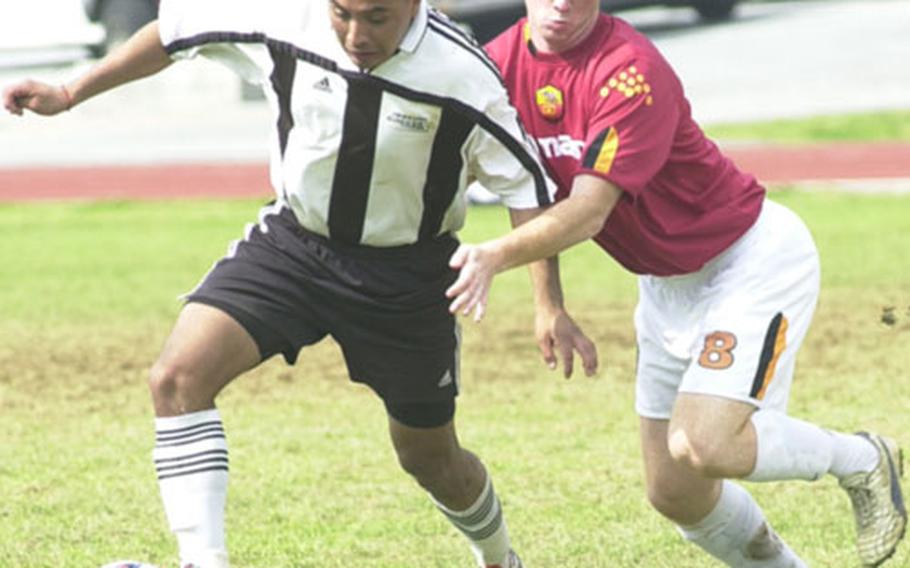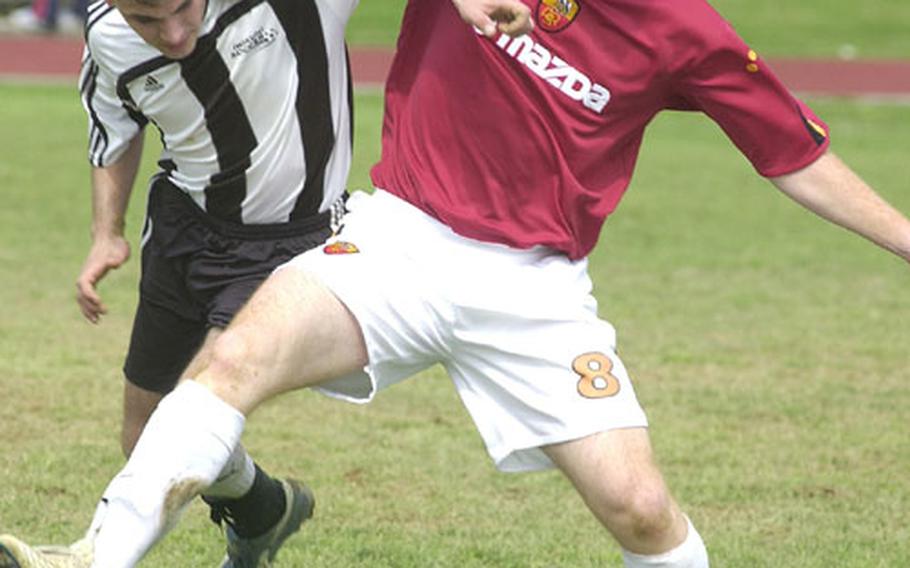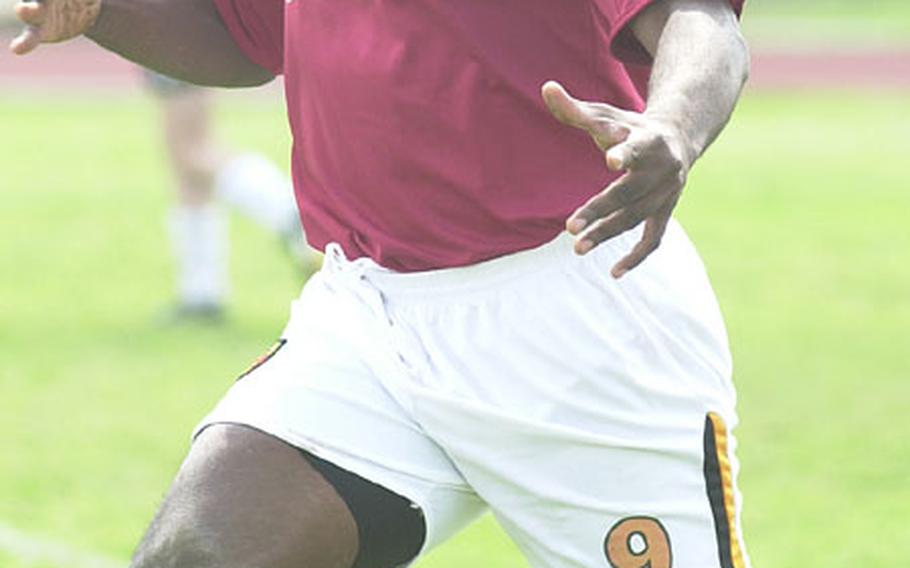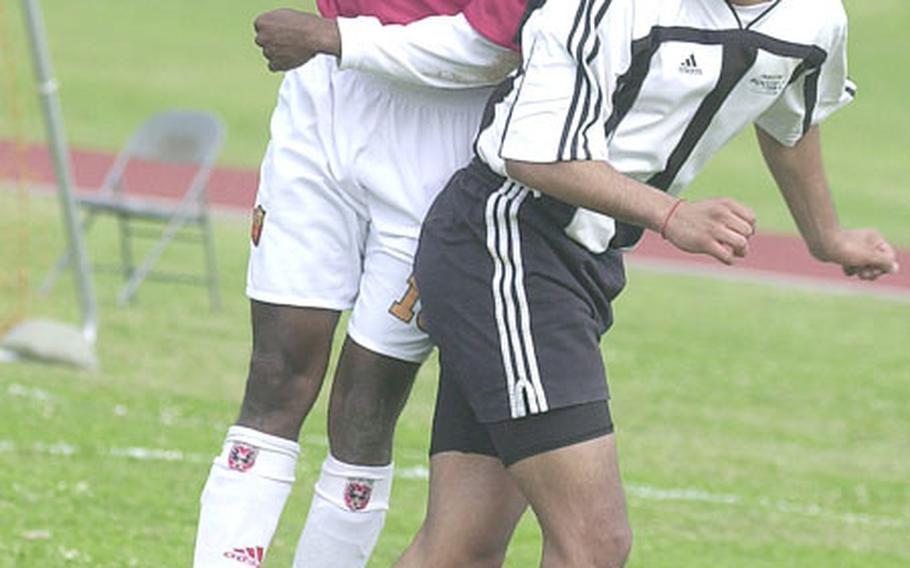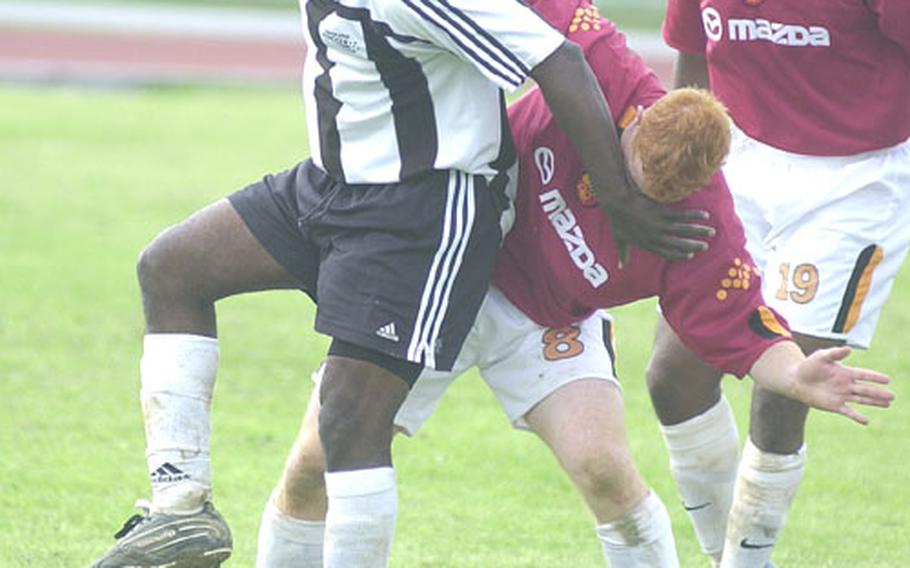 KADENA AIR BASE, Okinawa — Vindication was sweet for Carlos Fogarthy and FC Tafari on Sunday.
The veteran midfielder scored the first goal and set up a second with an indirect kick as Tafari, an Okinawa open soccer team, shut out Iwakuni Marine Corps Air Station's base team from Japan 3-0 in the 2004 Kadena Kup championship match.
Tafari's unbeaten road to the title included outlasting the host Kadena Falcons in a shootout — the same Falcons team that defeated Tafari 3-2 on a "golden goal" (scored in extra time) in the Okinawa open military league's final match in February.
"That's a whole lot better," said Fogarthy, a veteran of five Marine Forces Pacific Regional tournaments. "That we beat Kadena to get here makes it that much better."
Iwakuni also entered the title game undefeated.
"We knew we had to strike on them first," Fogerthy said. "We knew if we rattled them, we'd catch their defense off balance."
That came in the fifth minute, when Fogarthy knocked in a textbook header off a cross pass from the right by Oscar Fuentes.
Eight minutes later, Iwakuni was whistled for dangerous play in the area, leading to a direct kick 10 feet from the net. Fogarthy tapped the ball to Vincent Casey, who hammered it through Iwakuni's defensive wall into the goal.
"We scored early, our defense calmed down and we got some breaks," Fogarthy said.
Those breaks — including a hand ball in the area that led to Casey's penalty-kick goal in the 43rd minute — ended any chance Iwakuni had to come back, said Iwakuni coach Daniel Arthur.
"It hurt pretty bad," he said. "We weren't too happy about the call on the second goal, but that's the way it goes. We thought we could come back from two goals down but that penalty kick broke our backs."
Of Iwakuni, Fogarthy said, "They're a good team, a solid team. They played hard."
---
---
---
---