Fast friends, fierce rivals
by
Dave Ornauer
March 12, 2009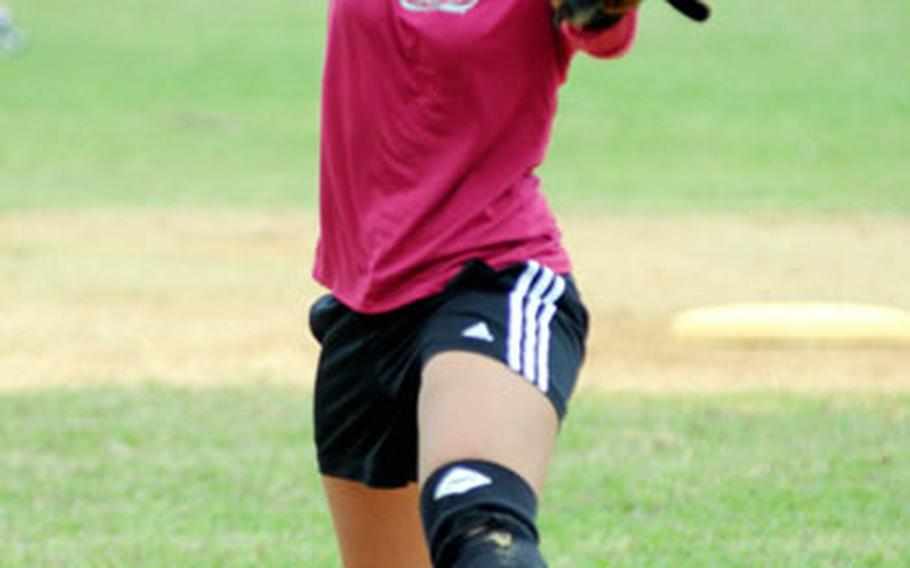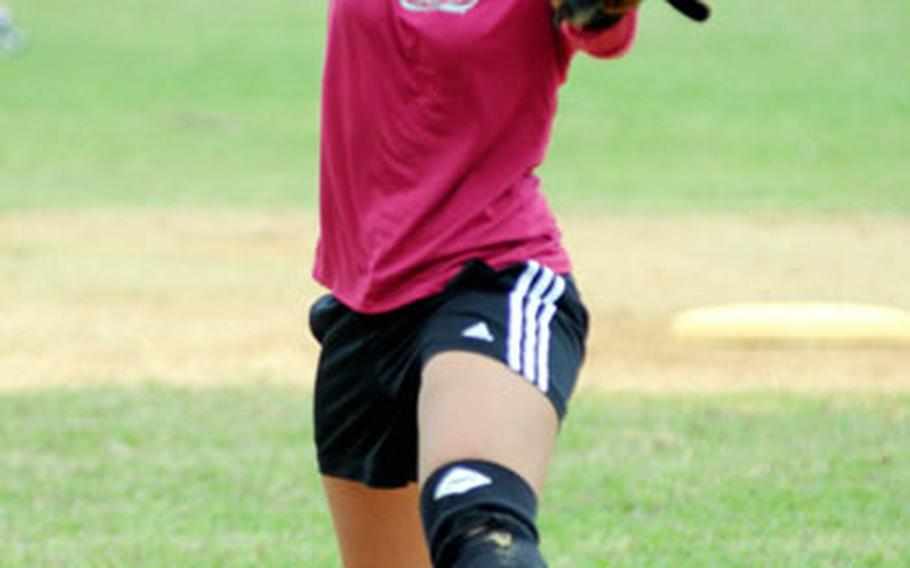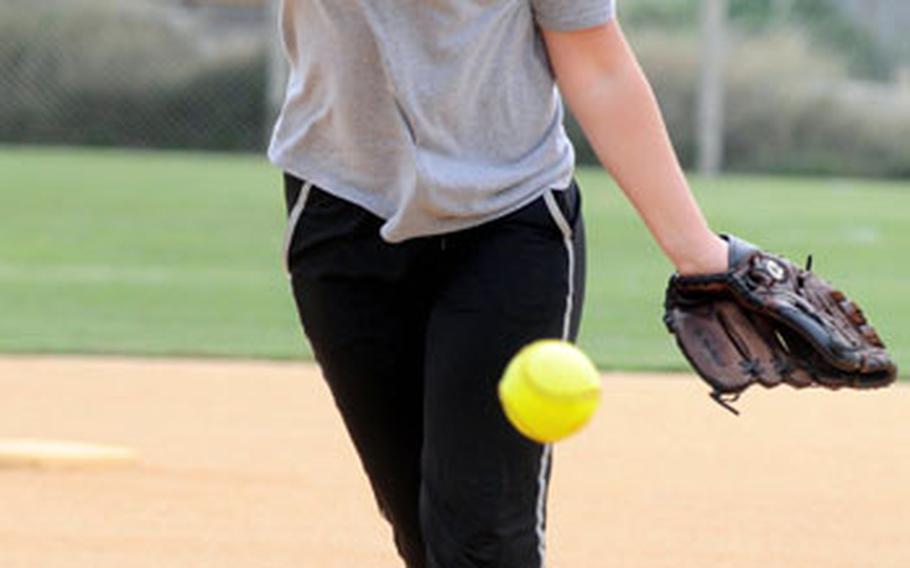 KADENA AIR BASE, Okinawa — As Kubasaki girls softball teammates two years ago, right-handed pitchers Mary Schweers and Carrie Thompson-Davis became the fastest of friends who shared virtually everything.
They'd go shop off base in American Village on weekends. They'd cheer the Dragons at high school baseball games. They'd go to or rent movies. They even kept a toothbrush at each other's houses for sleepovers.
Even though they're now at different schools, the friendship remains.
It will be set aside at 10 a.m. Saturday when Schweers, now with Kadena, and Thompson-Davis face each other on the mound, as best friends become fierce rivals in the Okinawa Activities Council season opener at Camp Foster softball Field 2.
It's something they've talked about since the start of school, and each has mixed feelings on the subject.
"It's going to be strange," Schweers said during a recent practice. "I don't know what I'm going to do. I don't know if I'll be able to focus."
"I don't know if I should laugh or be focused," Thompson-Davis said recently. "If she strikes out, I know she's going to be half-happy for me and half-sad, and I'm sure it's going to be the same way for me."
Born out of softball kinship was their friendship in spring 2007, Thompson-Davis as a sophomore and Schweers one of two Kubasaki freshman pitchers. The main icebreaker? Each other's sense of humor, they said.
"I like funny people, and she's a funny person to be around," Schweers said of Thompson-Davis.
"We love softball and she's so funny, always knows what to say to make you laugh when you're down," Thompson-Davis said.
The friends shared everything — even a nickname that the two said sort of evolved that season.
"I think she [Schweers] called me 'Wifey' one day and it kind of stuck, so ever since then, it's been 'Wifey,' " Thompson-Davis said.
The two share "a lot" of inside jokes and nicknames, Schweers said. "Wifey" originated, she said, because "it's like we're married, almost," she said.
Their friendship went long-distance that summer when Schweers' father, Army Master Sgt. Matthew Schweers, was reassigned to Fort Bliss, Texas. Mary split time pitching and at various positions at Chapin High School; Thompson-Davis nearly pitched Kubasaki to an Okinawa title.
Then, the elder Schweers was promptly transferred back to Okinawa's Torii Station. Only this time, Mary would end up attending Kadena, which disappointed the two friends.
"I cried," Schweers said of wanting to be in the same school and on Thompson-Davis' team again. "It was really strange. I didn't know what to expect."
"I was so mad. I was like, 'What?' " Thompson-Davis said. "I thought it was a joke. We were so expecting her to come back here. It was kind of a disappointment."
After the initial shock wore off, the friendship resumed its normal sway. They still do everything, shop, share music and movies, but now, there's a new twist — the softball rivalry, which has them talking about games within the game, based on who has fewer walks and more strikeouts and other things.
Thompson-Davis wears Kubasaki jersey No. 10; Schweers wears Kadena No. 5. The two say they plan to put tape on their shoulders in the shape of the other's number and tan those shoulders, "so we'll always have each other's number," Thompson-Davis said.
While saying it would have been good to have his protégé, Schweers, back, Kubasaki coach Gerald McKeown said having the two pitch for different teams will benefit both squads. "That will be challenging the kids on both ends," he said.
McKeown said he knew Schweers could pitch because of her backstroke experience as a member of the Okinawa Dolphins Swim Team.
"She had the natural motion of backstroke," he said. "Not only was she a good pitcher, she was a premier outfielder and solid hitter. Everything just came in really fluid for her."
Calling Thompson-Davis a "good kid," first-year Kadena coach Jesse Costa feels she has the tools to give Schweers a good matchup. "I'm looking forward to this season," Costa said.
"This will be an interesting year, facing her down and playing against her," McKeown said of Schweers. "We'd have loved to have had her back on the team. We just love being around her, even if she's on the other side. We'll shake hands and share a few chuckles after the games."
"So many memories," Thompson-Davis said. "I think we can make more memories playing for different teams."
No matter what, the friendship will remain intact, Schweers said. "In the end, we know it's just a game," she said. "We're excited about it."