Far East wrestling tournament: Style, season put Guam at distinct disadvantage
---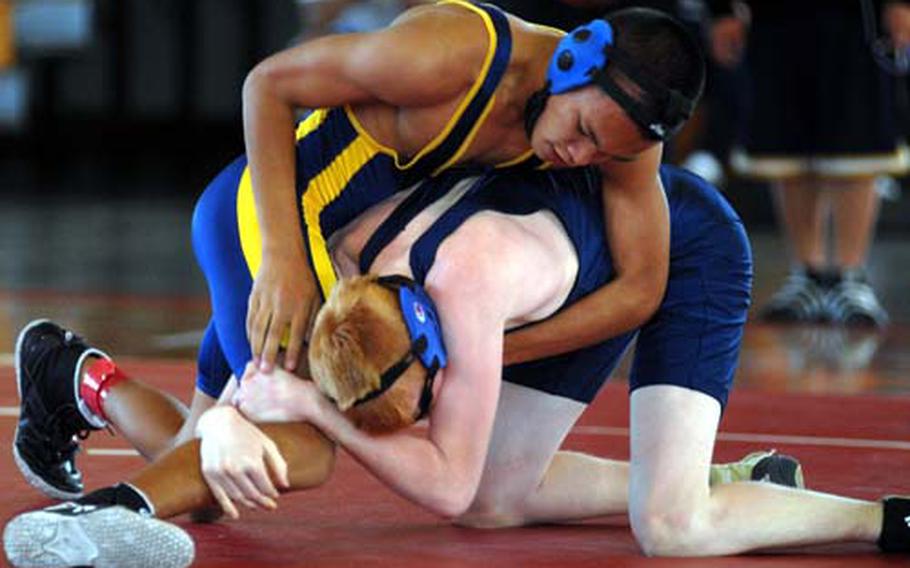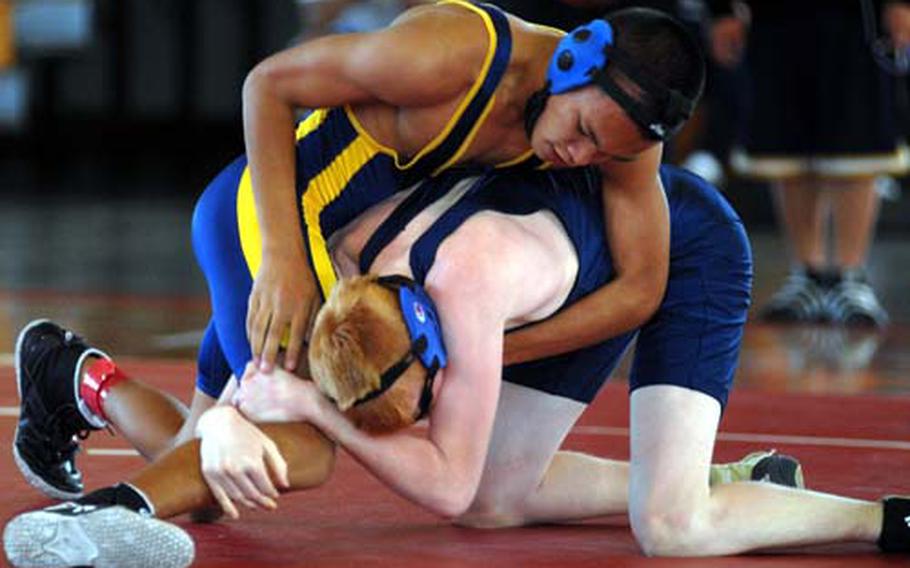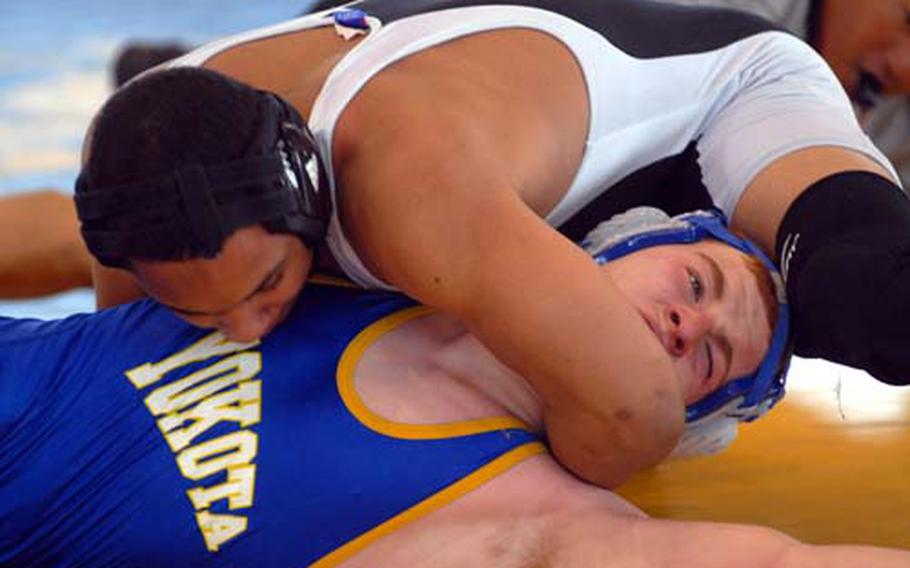 CAMP FOSTER, Okinawa — By any measure, Guam High's wrestling program is a successful one — three island championships from 2005 to '07 and a runner-up finish during their last regular season.
So, why have the Panthers never finished higher than fourth in the freestyle and sixth in the dual-meet phase of the DODDS-Pacific Far East Tournaments?
For one, Guam's high school league wrestles under collegiate folkstyle, while the Far East Tournament has since its inception in 1976 employed international freestyle rules.
For another, Guam's wrestling season differs from the rest of the Far East; the Panthers' season began in November and concluded in December.
"And the weight classes are different," longtime Panthers assistant coach Luis Ting said.
There are 13 international freestyle weight classes: 101, 108, 115, 122, 129, 135, 141, 148, 158, 168, 180, 215 and heavyweight. Folkstyle weight groups in the United States are 103, 112, 119, 125, 130, 135, 140, 145, 152, 160, 171, 189, 215 and heavyweight.
It makes it hard at times, Ting said, to mix and match. Either way, "I lose one weight class," Ting said.
On the mat, folkstyle rules reward wrestlers on the defensive with escape and reversal points, and on offense with riding-time points. In freestyle, "if you're on bottom, the goal is to stay down and stall" until the referee whistles both wrestlers to their feet, Ting said.
"You have more time to work your way out of trouble" in folkstyle, Panthers junior Michael Tougher said.
Conversely, wrestling at Far East so long after the regular season ends is actually a blessing, Ting said. The Panthers work out for a month preparing for Far East, spending most of the time "unlearning" much of what they used during the season.
"If the season ended with Far East, we couldn't switch immediately" from folkstyle to freestyle, Ting said.
The bottom line is, Guam High will forever be at a disadvantage as long as things stay the way they are. "The guys are used to collegiate," Ting said. "We just work on it. There's nothing we can do about it."
Word goes out at 101: Beware of Osan's NamDon't sleep on YeJeen Nam.
That's the message that spread quickly through the 101-pound ranks after Nam, a girl, an Osan American junior in her first year of wrestling, won the first period over Kubasaki's Zach Standridge 10-2.
Standridge pinned Nam in the second period, but she made an impression.
"I didn't expect her to be that tough," Standridge said, "She's really flexible. You don't expect her to counter everything you do, but she does. Be aware when you're wrestling her."
Nam is one of three girl wrestlers at Far East; the others are teammate Jessica Merrigan at 108 and Robert D. Edgren's Stephanie Tanner at 115.
With only six wrestlers at 101 pounds, Nam is guaranteed to place and score at least one point for Osan, the second girls wrestler ever to do so in a Far East meet. Osan assistant coach Emily Albonetti was the first, last year when she took fifth.
122, 158 pounds emerge as Far East 'groups of death'Every year, certain weight classes emerge as what some coaches call "groups of death."
This year, they're pointing to two classes: 122, with three-time champion Scott Wood of Kubasaki and challengers J.C. Henderson of Kadena and Nick Guzman of Yokota; and 158, which boasts as many as six wrestlers capable of winning the title.
"The 122 is interesting," Nile C. Kinnick assistant coach and former Far East gold medalist Go Yamada said. "They bring high-level competition. All of them have been turning heads. The 122 is a tossup. We don't know who's going to win it."
Seoul American coach Julian Harden called 158 "easily the best weight class," with the likes of his own Demetrius Johnson, Zama American's Michael Spencer, Yokota's Andrew Conkling, Edgren's Darrel Morris, Daegu American's Greg Jones and Kubasaki's Jake Haynes.
"Guys who are strong, guys who are technically proficient, guys with endurance; it's anybody's ballgame, no doubt," Harden said.
---
---
---
---