Far East high school basketball tournaments: E.J. King teams find that the road to the crown has bumps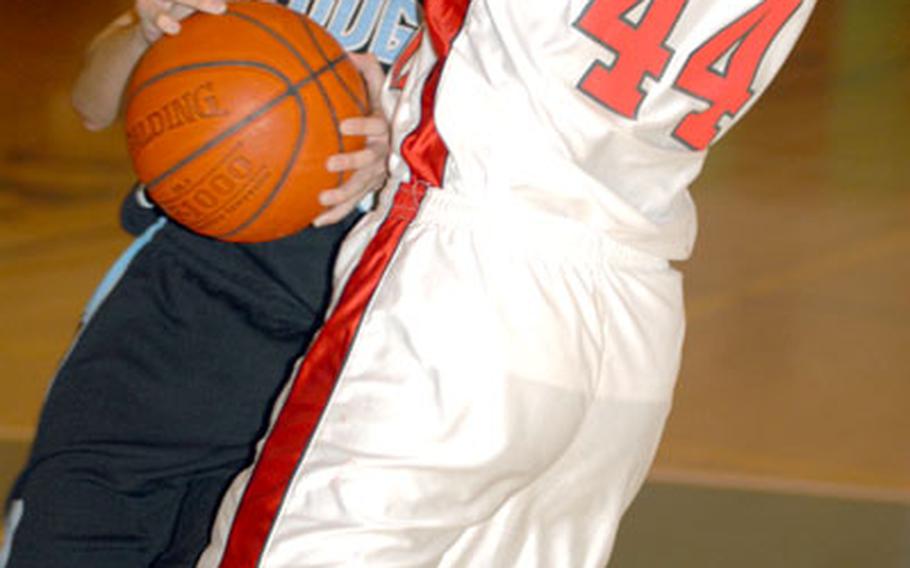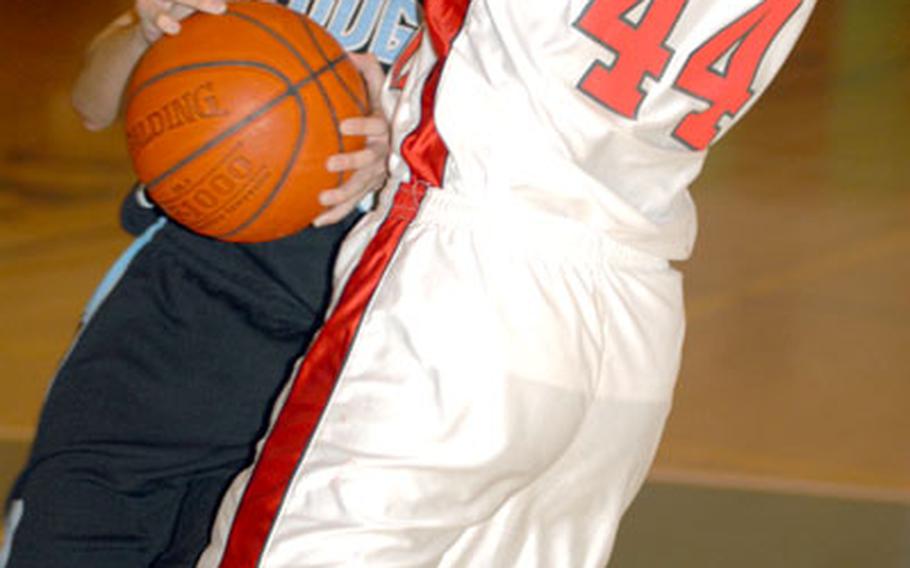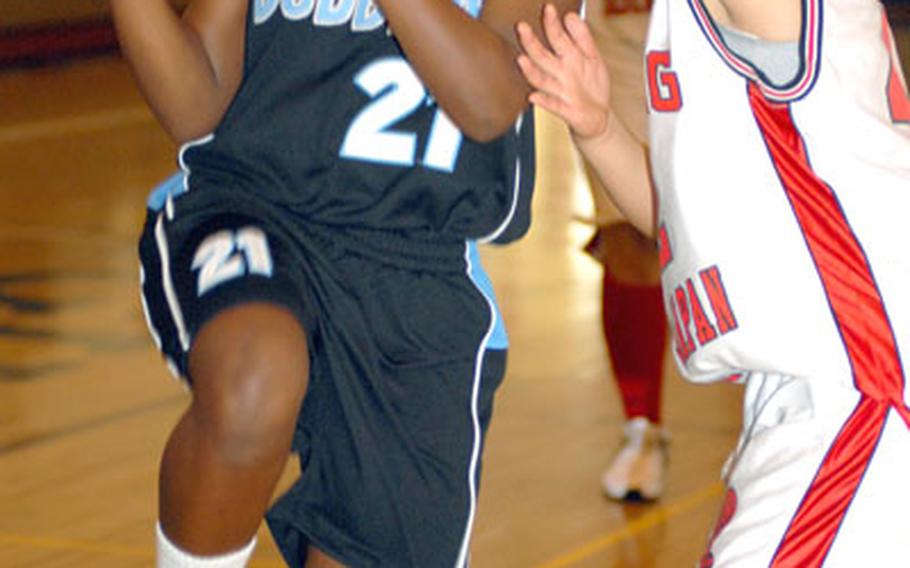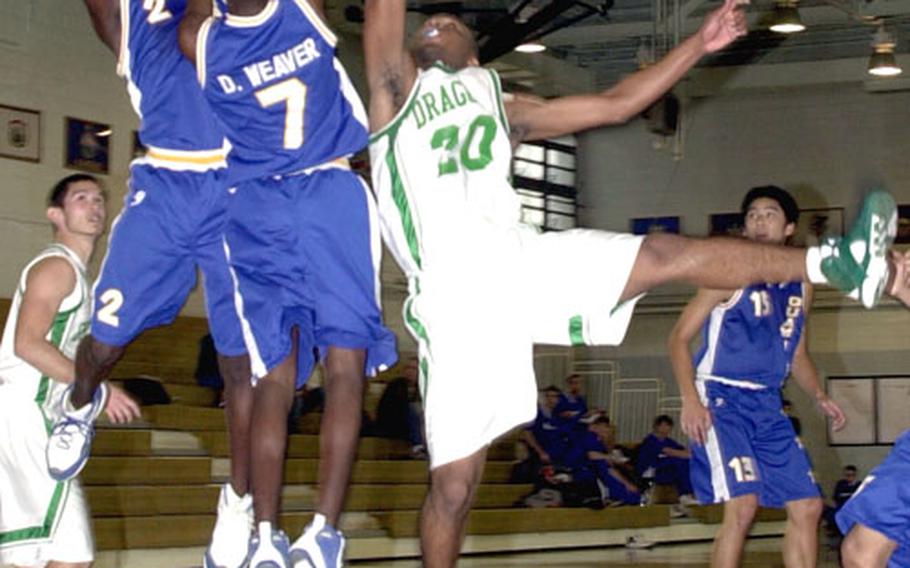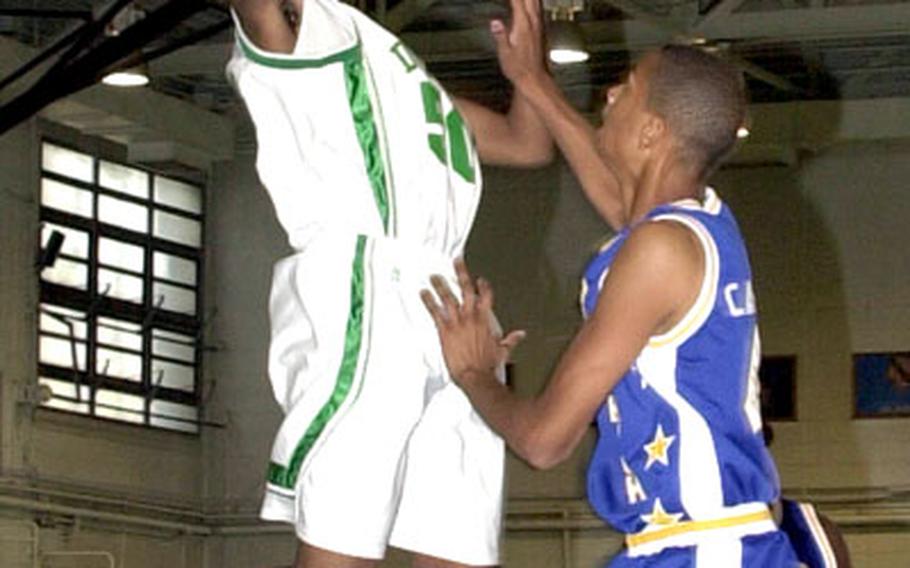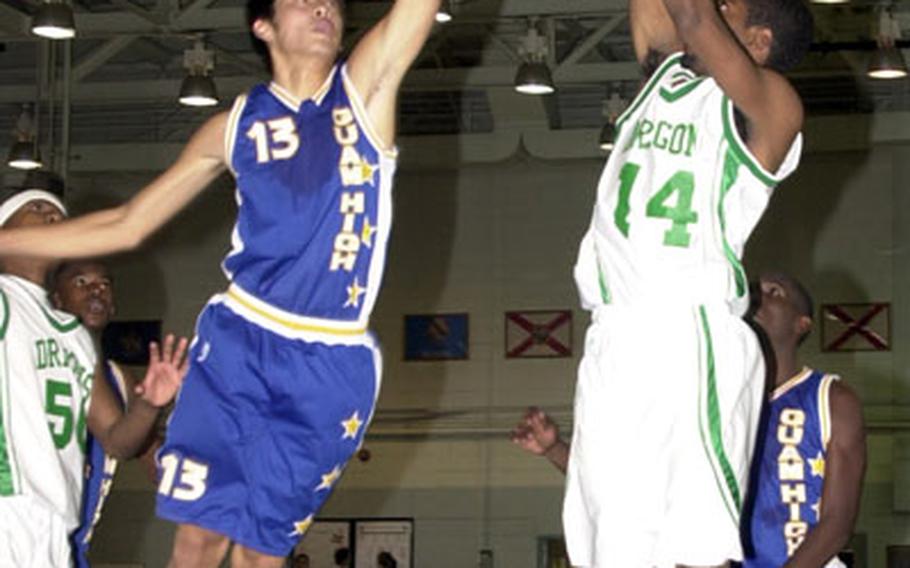 (See tournament scoreboard here.)
Right off the bat, E.J. King's boys and girls basketball teams got a rude awakening as the 2007 DODDS-Pacific Far East High School Class A tournaments began on Monday.
Two-time defending boys champion Faith Academy handed the Cobras (15-7) a 79-67 stinging behind reigning two-time MVP Kirk Long's 26 points at Iwakuni Marine Corps Air Station, Japan.
Meanwhile, E.J. King's girls, who went a school-best 23-1 this season and won their first Japan Basketball League title, took one on the chin from Emily Strack (15 points) and Kanto Plain Association of Secondary Schools champion Sacred Heart 64-50 at Camp George, South Korea.
E.J. King-Sacred Heart had been billed as a battle of Japan powers, the schools having gone a combined 41-1 entering the tournament, with the Cobras' only loss coming by one point.
"I wanted to beat them. They said they were the Japan champions. I just said, 'Let's play,' " said Strack, a sophomore whose father, Raymond, is the attache for homeland security at the U.S. Embassy in Tokyo.
"She did a great job of finishing, making strong moves to the basket, a lot of intensity and heart," said Symbas coach Kurt Rose.
Strack helped the Symbas to a flying start, scoring six of the first eight points, totalling 11 points and nine rebounds by halftime. Sacred Heart went on to lead by up to 24 points, on Strack's three-point play, making it 60-36 with 3:28 left. Strack finished with 15 points and 13 rebounds, two-time all-tournament guard Leyna Arbour had 21 points and Hannah Arbour 16.
"They're the toughest team we've played all season," Cobras coach Bridget Vertin said. "We were rattled. But we've seen them, and we'll know what to do the next time we see them."
Two-time all-tournament guard Kristia Suriben was held to four first-half points but came alive for 18 in the second, while Yudia Johnson totalled 12 for E.J. King.
At Iwakuni, Long scored 15 of his 26 points in the first half and the Vanguards made the outcome academic by outscoring the Cobras 24-8 in the third period.
"That was an eye-opener. A lot of what we saw last year," Cobras boys coach Daren Schuettpelz said. "We had trouble containing Kirk. He's tough to shut down. They stepped it up when they needed to."
Like Vertin, Schuettpelz said the timing of the defeat was fine, since it came in round-robin pool play; the elimination round doesn't start until Wednesday.
"If you're going to lose like that, better that it happened now in pool play," he said. "When we see them in bracket play, we'll put on a better show."
---
---
---
---