Far East H.S. basketball: Coaches try to prepare teams for elimination round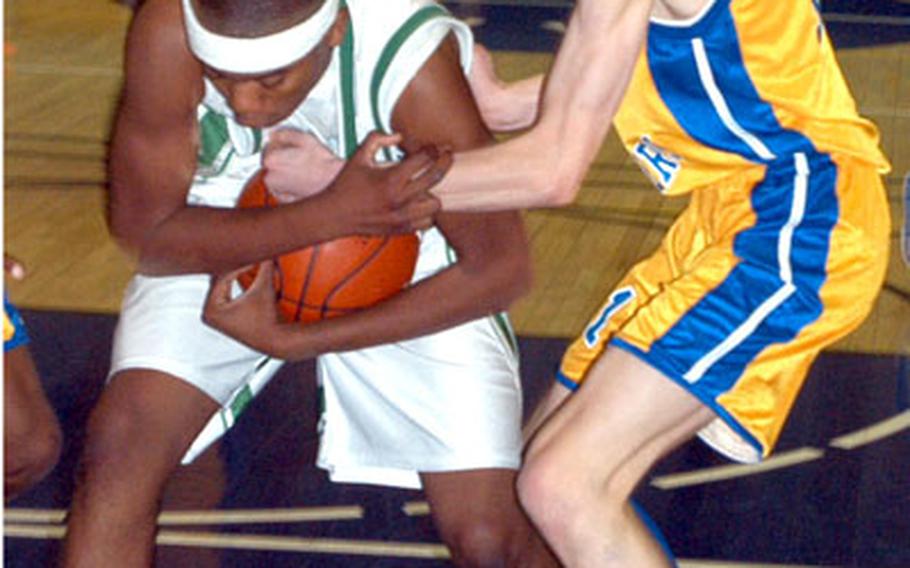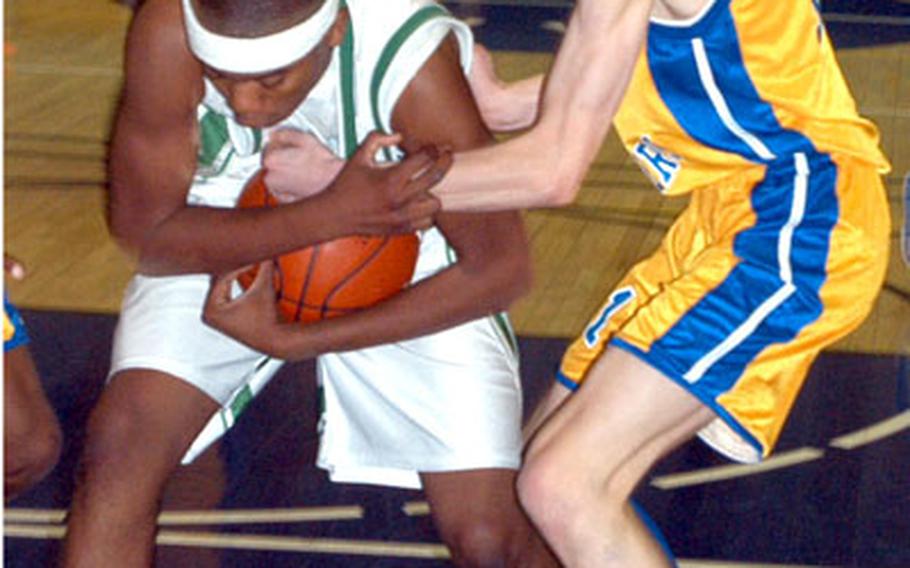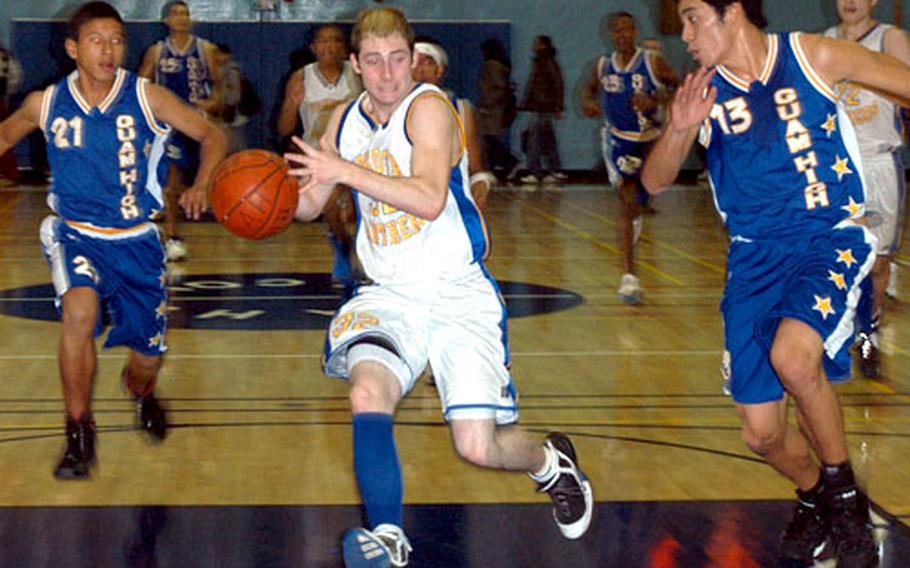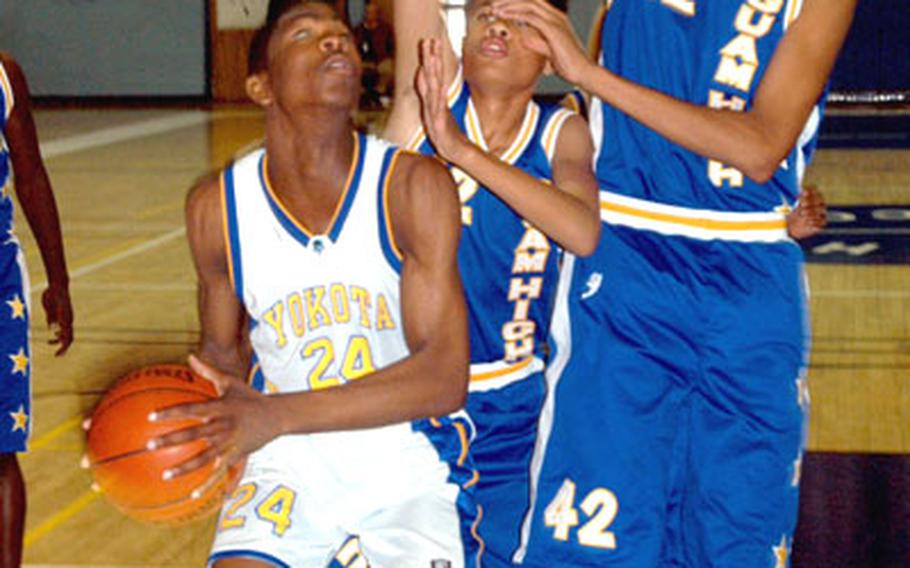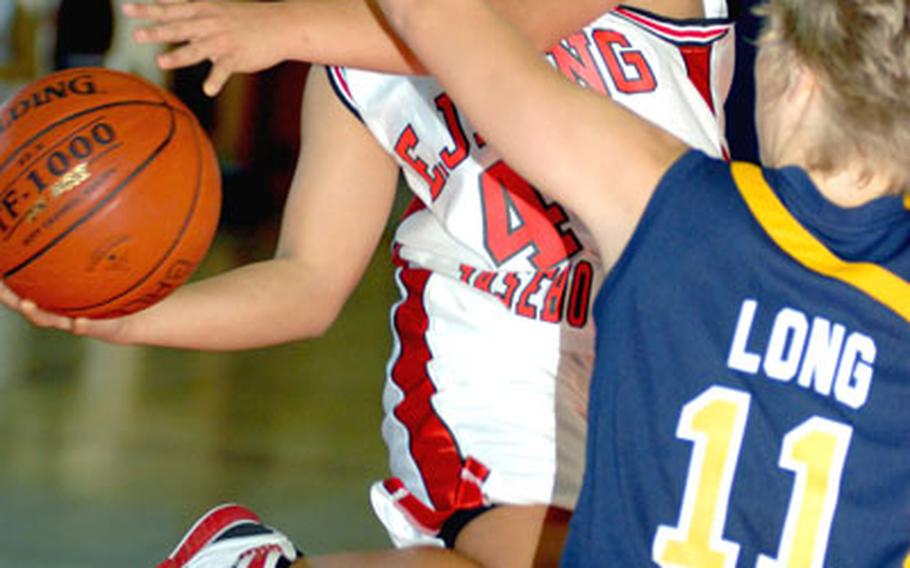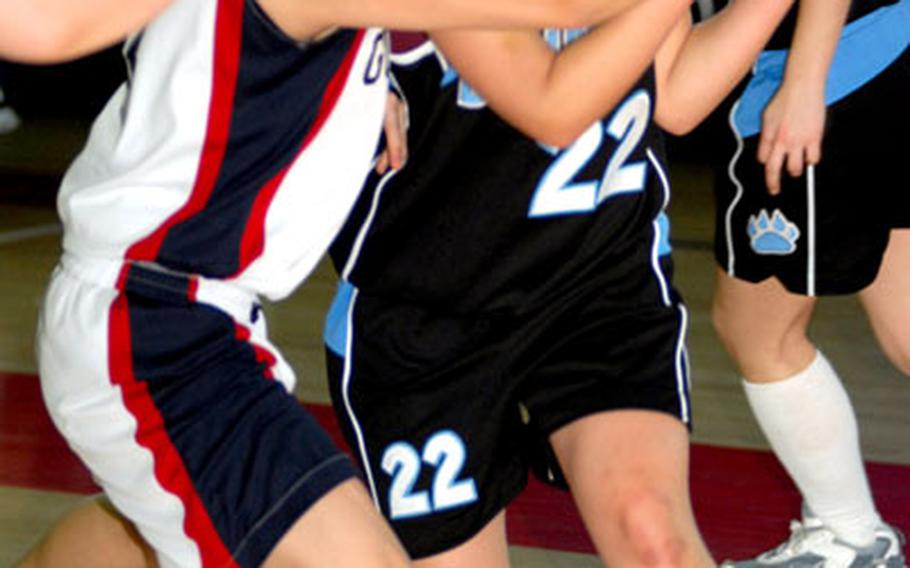 (Click here for the tournament scoreboard.)
For two days, coaches in the Far East basketball tournaments worked overtime. When they weren't drawing up plays, they were scouting the opposition.
With the playoffs set to begin Wednesday — double-elimination in the Class A tournaments and single-elimination in the Class AA event — coaches spent Tuesday evening evaluating what they saw, pointing to the teams considered favorites going in and surprise teams to be watched.
"There are some good, balanced teams, but you can tell the haves and have-nots," said coach Steve Boyd of tournament host Seoul American, which won the event in 2003 and 2004 at home.
That Zama American (32-0), which was 3-0 in pool play and earned one of four Class AA boys top seeds, is the favorite is "pretty obvious," Boyd said.
Six-foot-5 center Carlos Walter "is a load on the inside, and they have [guard Wilberto] Badillo on the outside. He can fill it. He can shoot, and he makes such good moves to the basket. They look very athletic. Badillo is the man. Everything starts and ends with him."
Most coaches felt that anywhere from eight to 10 teams could rise up and possibly knock Zama off its unbeaten pedestal, but it would take a near-perfect game for that to happen.
Likewise, during the Class A boys tournament at Marine Corps Air Station Iwakuni, most questioned observers saw two-time defending champion Faith Academy of Manila (4-0) as the clear favorite, with E.J. King of Japan, averaging 82.5 points per game, the most likely to challenge.
Foremost in the minds of Class A girls tournament coaches in Taegu, South Korea, was how to stop international school powers Faith Academy and Tokyo's Sacred Heart. Faith handed Sacred Heart its first loss in 21 games this season, 41-33 on Tuesday.
E.J. King senior captain Yudia Johnson said each team is a handful.
"You have to play good defense" against each team, she said.
Faith plays good "defense, they make good passes, good ball movement and their whole starting five can shoot three's."
Sacred Heart's do-everything guard Leyna Arbour was a known quantity going into the tournament, but sophomore Emily Strack controlled the inside play for the Symbas the first two days, Johnson said.
"A lot of their points come underneath and on the baseline," she said. "You have to play good defense, especially underneath."
Among the surprises were the boys and girls teams from Kubasaki of Okinawa, both of which entered the Class AA tournaments with sub-.500 records. The Dragons boys (11-12) stunned defending champion Yokota of Japan 64-62 in overtime on Tuesday, outscoring the Panthers 27-15 in the fourth period to force overtime, while the Dragons girls, 8-16 entering Far East, won their round-robin pool.
"They're dangerous," Yokota girls coach Ric Cabral said of Kubasaki. He cited the post presence of senior Kyera Tennyson and guards M.J. Townsel and Mechi Fletcher as reasons to take the Dragons seriously.
"The big girls move the ball really well, and [Townsel] and [Fletcher] are athletes. Whatever the big girls miss, they're there for the rebounds. They're a young team, but if you watch them, you wouldn't think they're young."
---
---
---
---