Far East Cross Country Deep field makes for interesting race
by
Dave Ornauer
November 1, 2008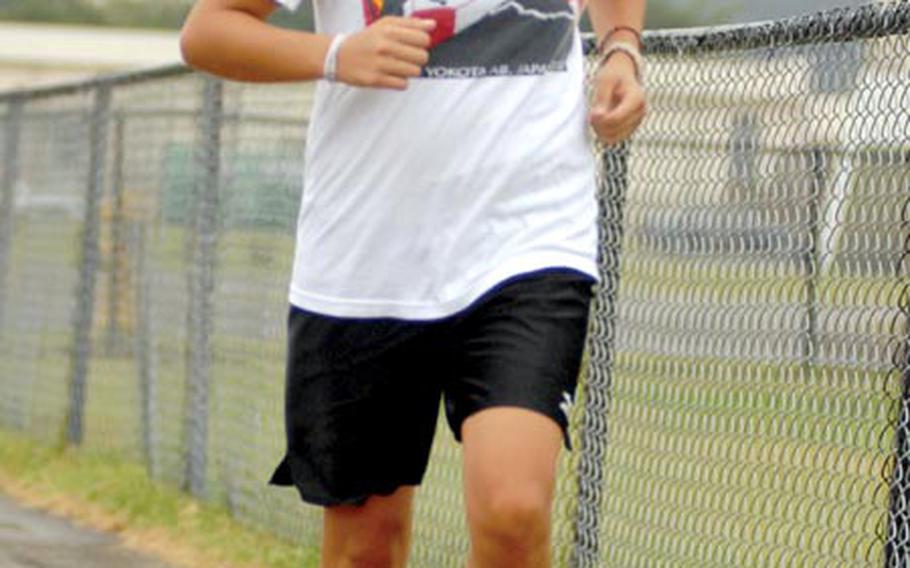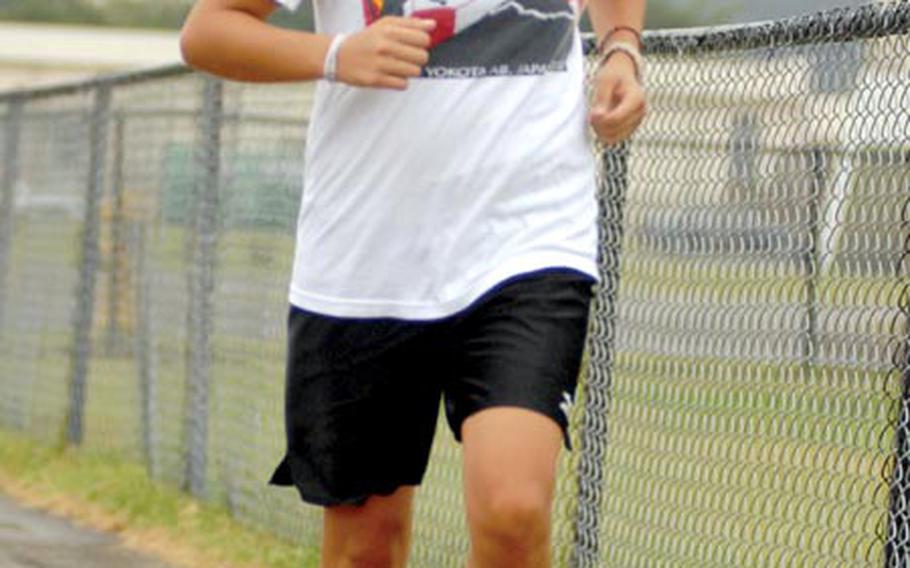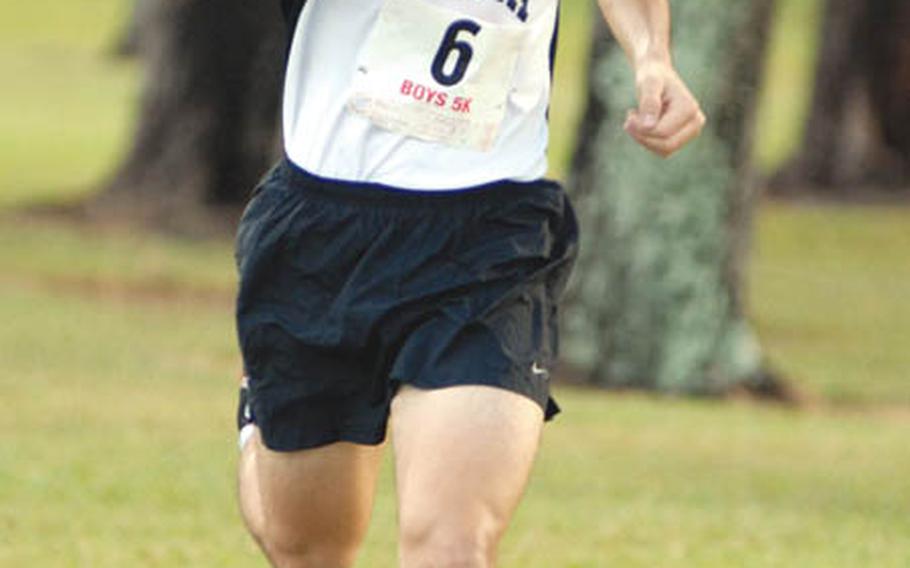 The memory still haunts Chasity Cordova.
Kadena's then-freshman sprite led Kinnick's Gee Mi Jorde by several seconds down the stretch of the 2007 Far East cross country championship last November at Kadena's Banyan Tree Golf Course.
Then, Cordova ran to the outside of a course border cone, had to retrace her steps and was ultimately nosed out for the girls gold medal by Jorde.
"I know what I did wrong. It won't happen again," Cordova said Wednesday, five days before her shot at redemption at Misawa Air Base's Gosser Memorial Golf Course in northern Japan.
She may have her hands full as she attempts to hurdle that last step to the gold-medal podium during the two-day Far East meet.
Kinnick's Nadine Mulvany, the 2006 champion, headlines a girls field that also includes a strong Seoul American cadre of Pam Code, Allie McCormick and Dorothy Krebill in what might be the deepest Far East meet ever.
Eight boys and 10 girls who finished in the top 20 last year return to chase more honors.
Heading the boys field is Andrew Quallio of Zama American, who won last year's race by a minute over Kadena's two-time runner-up Brant Casteel.
"Andrew is in a league of his own," Kadena coach Tom McKinney said of Quallio, twice the Kanto Plain Association of Secondary Schools and DODDS-Japan champion.
Quallio's status, it could be argued, leaves him fitted with a bull's-eye on back and chest. But Quallio says he welcomes the pressure.
"People are targeting me. They want to get after me. It definitely presents a challenge," Quallio said. "(But) if they win, they're going to have to earn it."
After a sub-par 2007 season and a third-place Far East finish, Mulvany appears to be back on track. "If she is back, she knows what it takes to win a championship," McKinney said.
To Mulvany, it was never a matter of losing it — she says she's always been there. "It's just a matter of determination. I'm expecting the best. Who isn't? Everybody has one thing on their mind. It's just a matter of who wants it most."
Then there's the issue of team championships. While Mulvany is viewed as one of the girls' runners to beat, Kinnick's boys, led by top-20 finishers Will Trauffler and David Krievs, could earn their second team title in three years.
"That's the goal, to be the Far East champions for the boys, which we've done before, but which was more of a surprise," coach Philip Bailey said of the 2006 title. "This year it's going to be a dogfight."
Kadena has won the last two overall title banners, but McKinney knows he'll be challenged by Seoul American, which ran the Korean-American Interscholastic Activities Conference table for the first time ever.
"It could come down to us and Seoul for the whole package," he said.
"We have some quality runners," Seoul American first-year coach Steve Boyd said. "I think we'll be right there in the mix. Our plan is to win it all, and if they don't, they'll be disappointed."
E-mail Dave Ornauer at: orny@pstripes.osd.mil
Far East Cross Country championship
Dates-Nov. 3-4, 2008.
Site-Gosser Memorial Golf Course, Misawa Air Base, Japan.
Host school-Robert D. Edgren, Misawa Air Base, Japan.
Format-3.1-mile individual race on Monday. Top four Class AA finishers score points for their teams; top three Class A finishers score points for their teams. Ties to be broken in favor of team with fifth-place Class AA and fourth-place Class A runner. Individual and team champions crowned in each class. Team relay on Tuesday. Teams run in pairs, with one boy and one girl running two 2.5-kilometer legs each. Ties to be broken in favor of team with fifth Class AA pair and fourth Class A pair that finish with best time. Overall scoring determined by combined placement in boys and girls individual races and team relay.
Schedule of events-Boys 3.1-mile individual race 1:15 p.m., girls 3.1-mile individual race 1:45 p.m. Monday. Team relay 9 a.m. Tuesday.
Participating schools-Class AA: Kadena, Kubasaki, Okinawa; Yokota, Zama, Kinnick, Japan; Seoul American; Guam High. Class A: E.J. King, M.C. Perry, Edgren, Japan; Osan American, Daegu American, South Korea.Returning top-20 All-Far East runners
Boys-Andrew Quallio, Zama (defending champion); Brant Casteel, Kadena; Trey Sauls, Yokota; David Krievs, Kinnick (with Kubasaki last year); Patrick Edwards, Kadena; Cole Miller, M.C. Perry; Kevin Mackey, Kadena; Will Trauffler, Kinnick.
Girls-Nadine Mulvany, Kinnick (2006 champion); Chasity Cordova, Kadena; Mallarie Ashliman, Zama; Susan Smith, Guam High; Cassie McDonald, Kadena; Andrea Grade, Kadena; Allie McCormick, Seoul American; Brittni Doughtery, Kadena; Auriaunna Fry, Guam High; Dorothy Krebill, Seoul American.