Far East basketball roundup
Falcons oust Dragons from title defense
---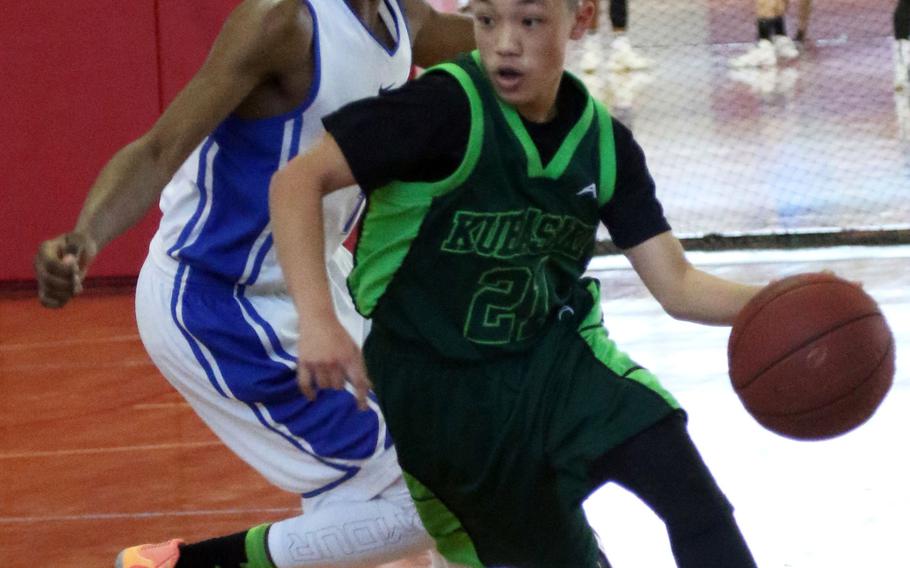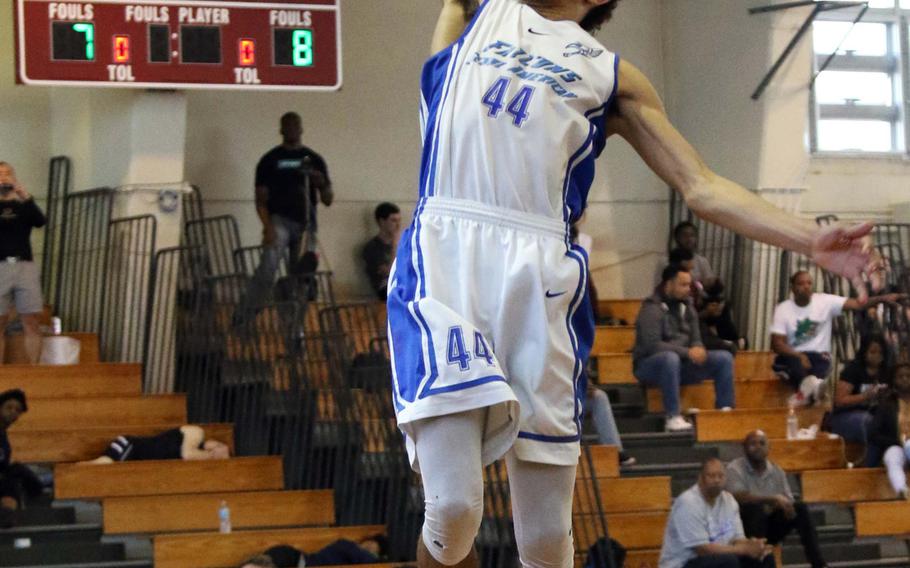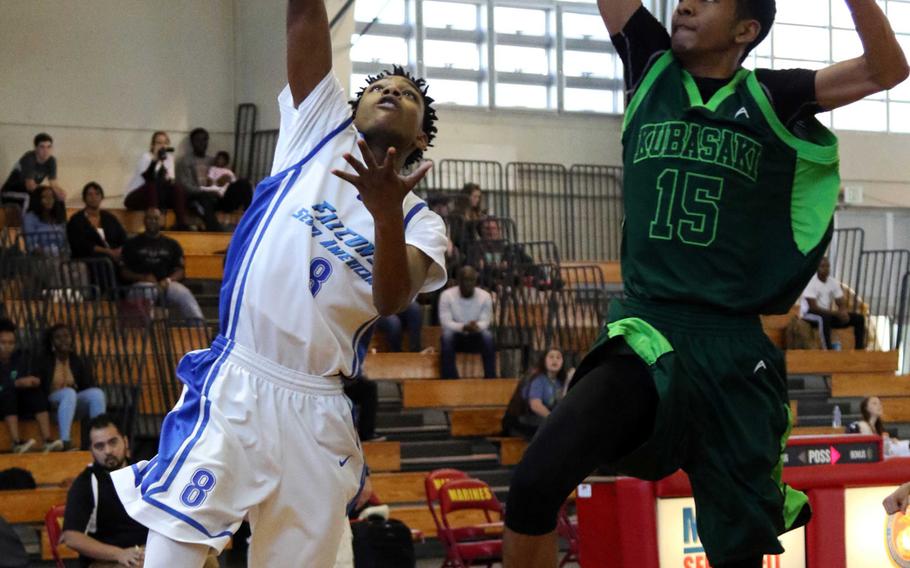 CAMP FOSTER, Okinawa – They'll crown a new champion in this year's Far East High School Boys Division I Basketball Tournament.
Seoul American saw to that, getting a monster performance from 6-foot-7 sophomore Quintin Metcalf in an 82-64 quarterfinal triumph over two-time defending champion Kubasaki on Tuesday at the Foster Field House.
"It comes to an end," a philosophical Dragons coach Jon Fick said afterward. "We have a young team, but we're a lot better than we were in November, a lot better than we were in January. Tomorrow's a new day."
The defeat ended a run of six years in which the Dragons reached the final five times, winning the title in four of those and losing only in 2014 to a barrage of three-point goals by Faith Academy.
Metcalf unleashed a barrage of just about everything on the Dragons. He scored 24 points, pulled down 20 rebounds, blocked four shots and recorded six steals.
His 6-6 senior brother DeAndre pitched in with 23 points and 10 boards. Josh Nix had 11 points and five assists and Willie Grandison dished out seven helpers.
Despite leading by as many as 29 points in the second half, coach Steve Boyd felt his Falcons could have done better.
"We didn't play all that well," Boyd said. "The score doesn't indicate" how much closer the game might have been. "It's always nice to beat the host team, but right now, I'm looking at my own team."
The Falcons reached Wednesday's semifinal at high noon against American School In Japan, winners of the tournament in 2013. Kadena, runner-up the last two years and the top seed in the bottom portion of the bracket, plays American School of Bangkok in the other semifinal.
The other three Far East tournaments have a familiar look to them. Defending champion Kadena and last year's runner-up ASIJ earned top seeds in the girls D-I tournament, while Yokota's boys and girls, two-time Division II champions, also entered the playoffs as top seeds.
Yokota's boys survived a tight battle in a rematch of last year's final against Korea regular-season champion Humphreys. Renyck Robertson had 23 points and the Panthers edged the Blackhawks 55-53.
Blackhawks distance specialist Brice Bulotovich missed a three-point try from 28 feet, and a raucous home crowd breathed a sigh of relief.
"It could have gone either way," Panthers coach Tim Pujol said.
Yokota's girls, favored to win their third straight entering the tournament, found Robert D. Edgren, their chief rival, in their round-robin pool, and dispatched the Eagles 38-19 in a Monday contest. The Panthers finished 4-0 in their pool.
In girls D-I, the Panthers took the top seed coming out of round-robin play thanks to a 34-27 win Tuesday over the Mustangs, who got the second seed. Reigning MVP Rhamsey Wyche had 16 points. Kadena faces Kinnick in one semifinal at 9 a.m. and ASIJ vs. ASB in the other at 10:30.
Twitter: @ornauer_stripes
---
---
---
---