Extra work pays off for Heidelberg forward Fleming
by
Rusty Bryan
December 8, 2005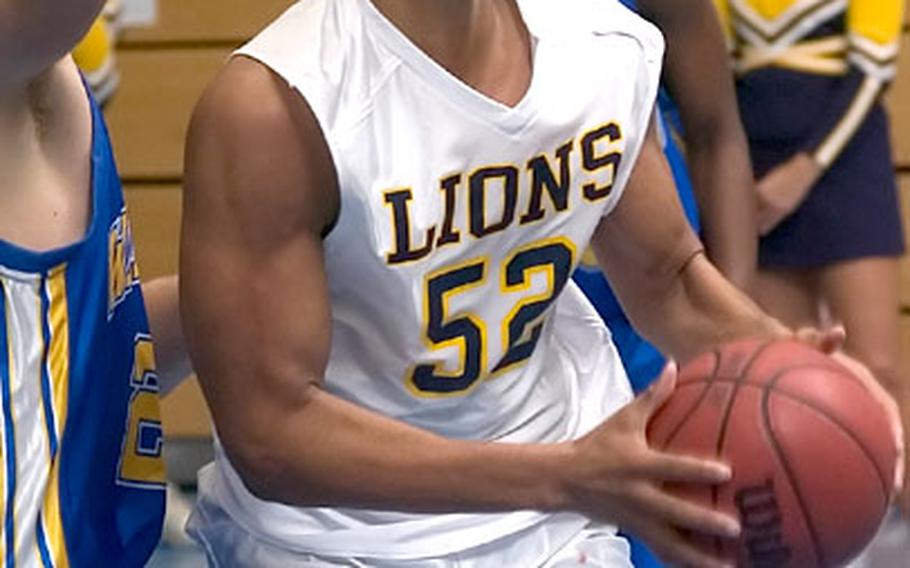 HEIDELBERG, Germany — Early last season, Heidelberg's Damon Fleming figured it out: If he wanted to become a better basketball player, he'd have to work at it.
Last Friday, Fleming — who averaged just under 8.5 points and about 10 rebounds a game last season — opened his senior campaign by more than doubling those numbers. He posted a 31-point, 20-rebound outburst in Heidelberg's 49-43 nonconference victory over visiting Wiesbaden.
"I can feel the difference," said the senior forward, who pumped several tons of weights and attended four basketball camps over the summer.
"I can jump a lot higher. And I'm a lot stronger. It's hard for people to take the ball away from me now."
Heidelberg coach Brad Shahan noticed the difference, too.
"There's no question that his offseason work has made him a better basketball player," Shahan said.
Fleming launched his self-improvement program after seeing the postgraduate success of his 2003-2004 teammates, Nate Idlet and Jamal Johns, players of similar size to the 6-foot-5 Fleming.
"Nate's playing at Virginia State," Fleming said before practice Monday afternoon. "We keep in contact. They're my inspiration to get better."
Fleming began by lifting weights, working on his legs three days a week for lift and his upper body for rebounding.
Then it was off to summer camp.
"I began with Coach Shahan's camp in June," Fleming said, "then I went to the Eastern Invitational Camp in New Jersey, a Five-Star Camp in Pennsylvania and the North Carolina State [University] Camp."
In the rarefied air of the stateside camps, where next-level prospects hone their skills in front of scouts and coaches from all levels of college basketball, Fleming said he was able to hold his own in spite of the challenges on the court and in the stands.
"You can't think about that," Fleming said of the pressure of impressing the scouts. "You have to just play your game — don't try to do too much."
Still, there were times, he said, when you just had to tip your hat to the opposition.
"It's an experience, playing against guys who are a year younger than you and are 6-9, and guys a year older than you who are 7-3," he said.
"There was one guy at the Eastern Invitational, Genard Fleming (no relation), who's ready for the [NBA]. There's no way to stop him from scoring."
There's more to camp than being awed by future pros, however.
"We encourage kids to go to camp every summer," Shahan said. "It's part of their commitment to excellence."
Fleming's career-high, 31-point game only whets his appetite for more self-improvement.
"I think I can score more," he said. "I missed some shots I should have made."