Expectations high at start of DODDS-Europe football camp
by
Rusty Bryan
August 14, 2011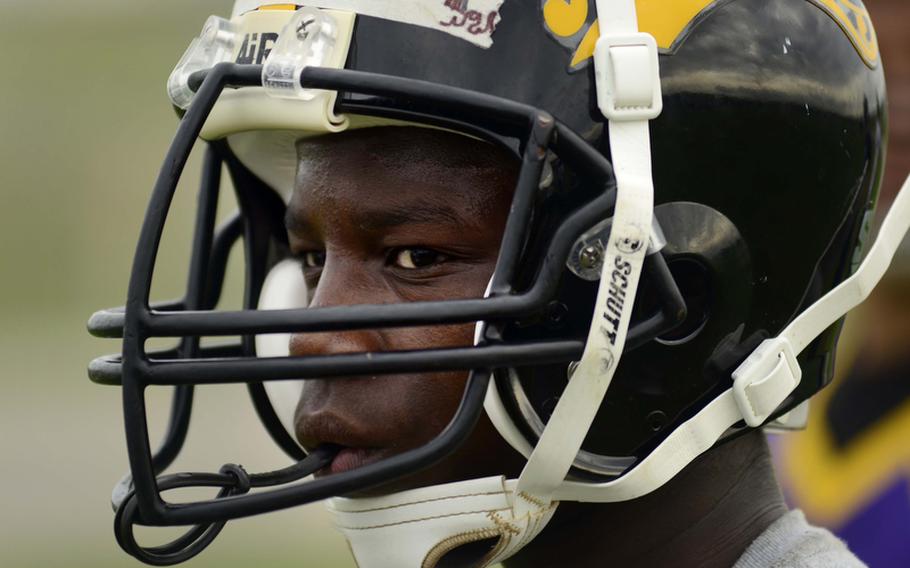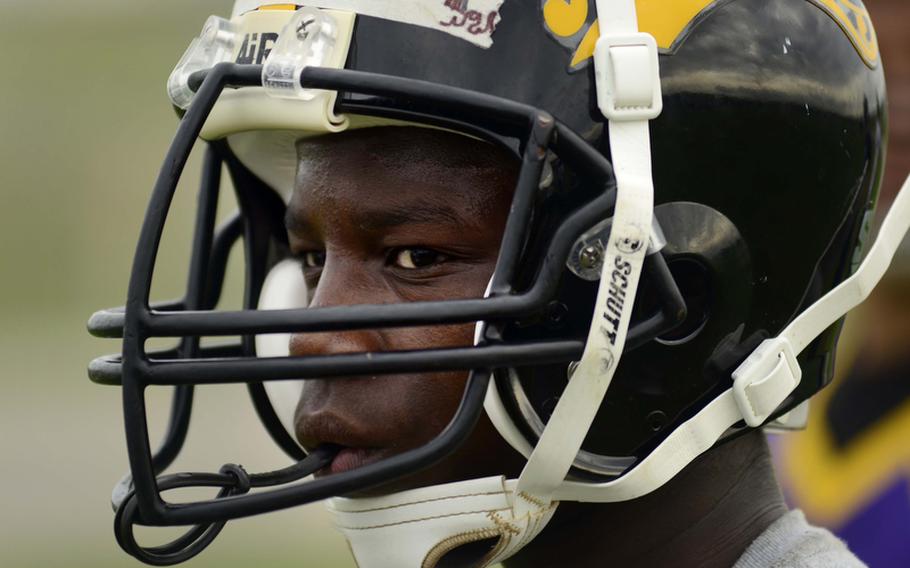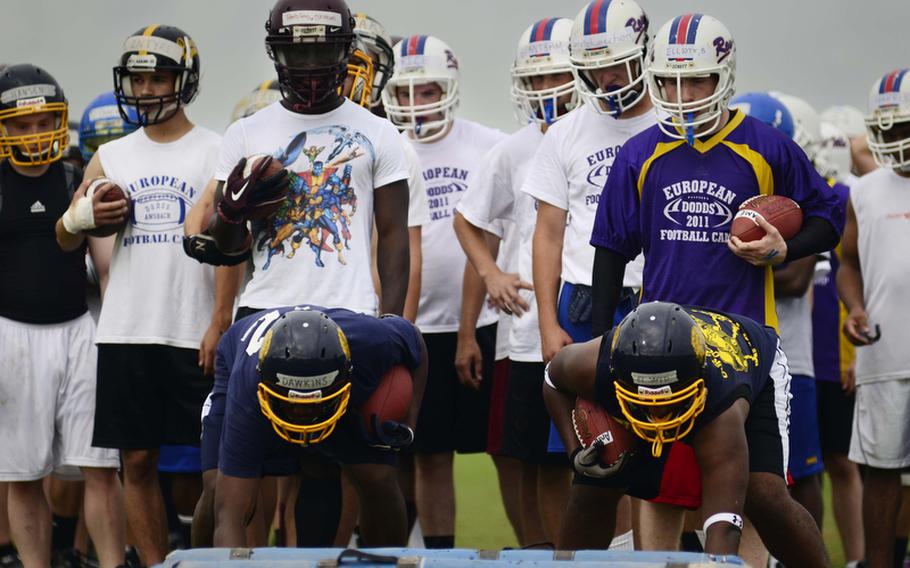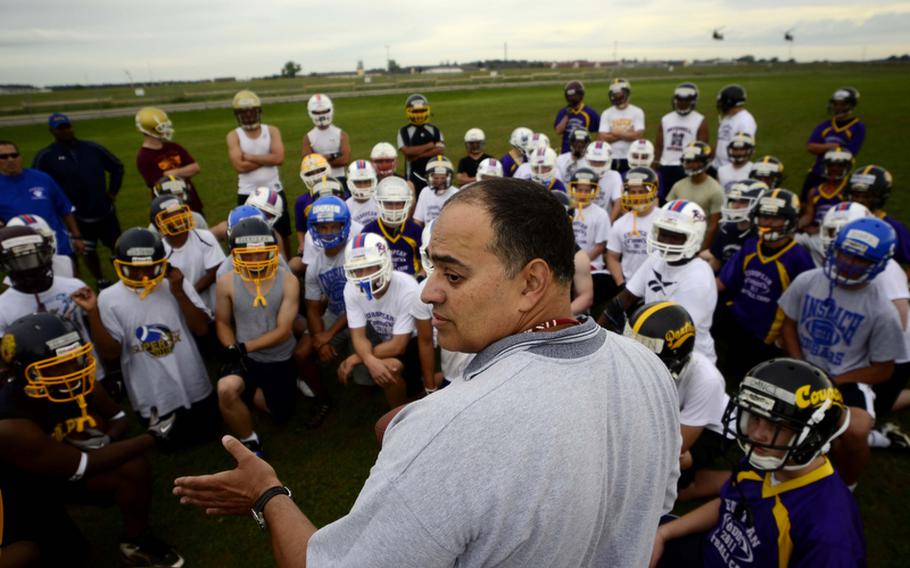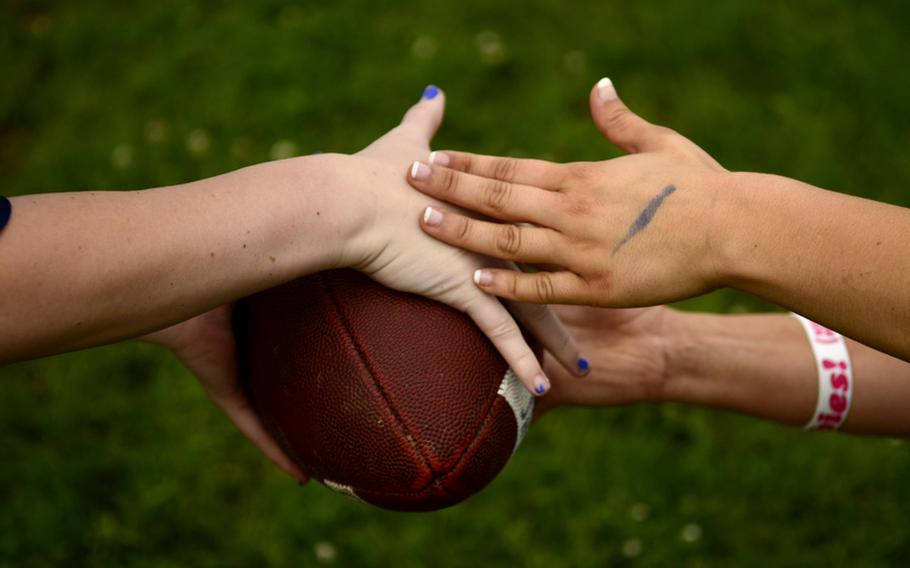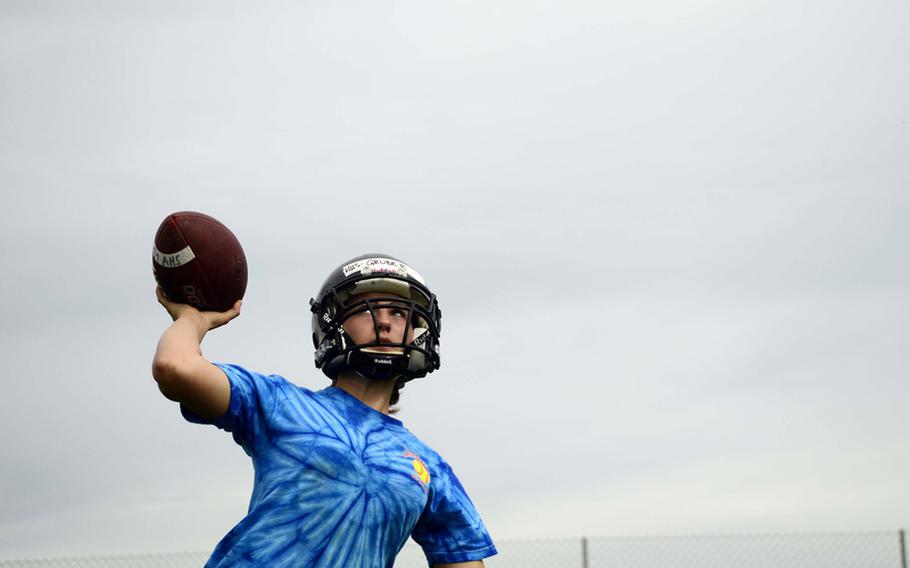 ANSBACH, Germany – Expectations filled the air Sunday afternoon, as about 360 football players from eight American high schools and five local national teams began arriving for the annual DODDS-Europe pre-season football camp.
"People said it was fun," said first-time camper Isaiah McNickles, a sophomore running back from Vilseck. "I'm hoping I can learn a lot about playing my position here."
McNickles and his fellow campers from as far away as Italy will benefit over the next three days from instruction from 40 volunteer coaches on improving individual skills as backs, linemen and receivers. But for the first time this year, campers also will have team activities.
"We have scheduled specific times every day for teams to have regular practice for drill and skills," said camp director Marcus George, the head football coach at Ansbach. "And, we'll be devoting time to defense. In the past, we've paid lip service to defense, but concentrated on offense. This time, we'll have specific times every day for offense, defense and special teams."
The drills should prove especially valuable to some of the first-time campers here. Among them are quarterback Erik Scheuerlein of the Ansbach Grizzlies club team and running back Jeremy Bormann of Hohenfels. Scheuerlein, 16, is hoping to pick up some finer points of the game he has come to love, and Eormann, also 16, is hoping to speed his transition from playing rugby.
"I like the team play," Scheulerein said about American football. "You need to have everyone playing together to win. You need to have the fat man do his part and the skinny guys to do their part."
Said Bormann, "I think the camp will help me be a better running back."
Even players as experienced as Ansbach's All-Europe center T.J. Propp and All-Europe running back Derrick Flake find room for improvement here.
"It's a whole new year," said Propp, who's attending his fourth camp here. "It's a time we come together as a team."
"If you want to be a football player," he said, "you've got to cut your summer vacation. We want to win a championship."
Flake noted the role camp plays in bringing the team's newcomers into the system.
"Camp's the same every year," said Flake, who's attending for the third time. "It's the people who are different."
That's especially true this year for Ansbach, which returns just 14 of last year's 40-man roster. Ansbach's campers, most of whom live in the housing area surrounding the camp, spend their nights on the floors of Ansbach High School, just like their fellow campers whose homes are hours away.
"When we go to camp," said George, "we go to camp."
George and his legion of volunteers – 21 this year – who tend to the details of housing and feeding some 400 people, faced some special challenges.
"Usually, we take about two weeks to get things set up," George said, "but this year, they were painting the school. We had to do everything in three days."