European Forces Swim League Records fall on opening day of swimming championships
---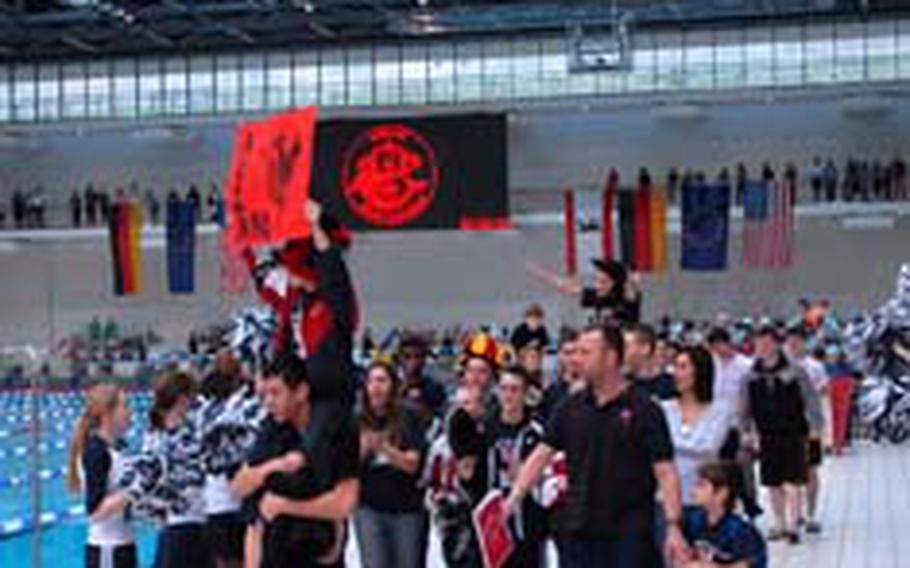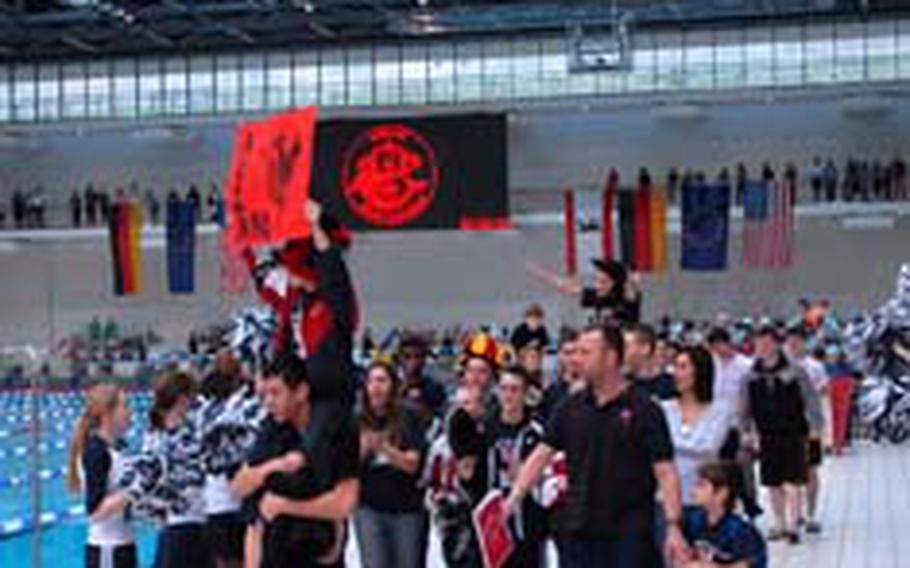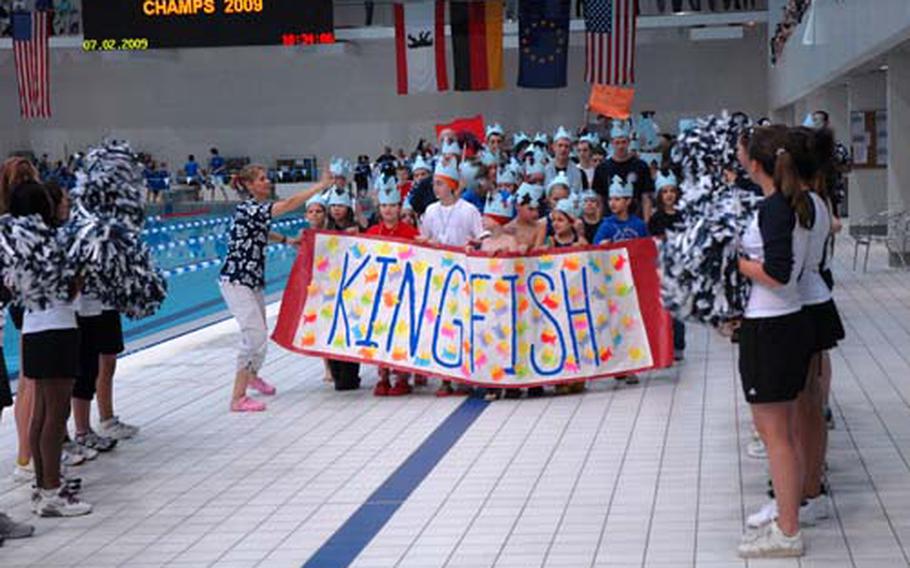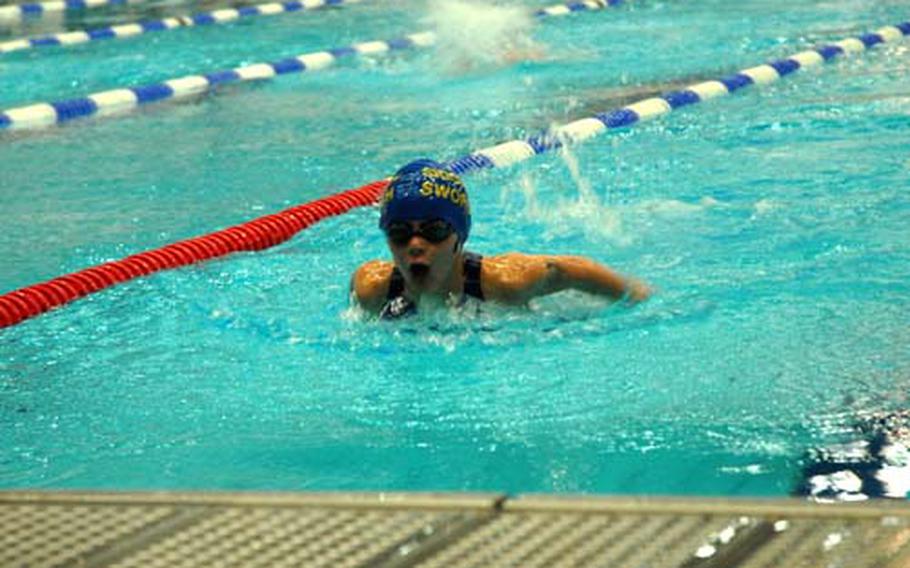 BERLIN — A slew of European Forces Swim League records were shattered Saturday during the first day of the 2009 championships at the Europa Sportpark.
More than 500 swimmers from 18 military communities are in this year's two-day championships, with each competitor allowed to enter three events per day, as well as the two relay events Sunday. Several swimmers, led by 8-year-old Hallie Kinsey from Sigonella, Italy, won all three races they entered.
Kinsey, swimming the 100- and 200-meter individual medleys and the 200-meter freestyle, won with league-record times for her age group in all her events. She shaved more than 27 seconds off the previous best times, the bulk coming from 200 IM, which she finished in 3 minutes, 18.19 seconds, destroying the mark of 3:36.35.
Before the 200 IM, her final event, Kinsey was asked whether she though she'd win. "Well, I'm swimming with the 8-year-olds. Usually I swim with the 12-year-olds," she said.
Leading the contingent from Lakenheath, England, were the brother and sister combo of Dominic and Alaina Scifo, who each won three races.
Although Alaina's times were good, Dominic's were record-setting, breaking marks for 9-year-olds in the 200 free and 200 IM. Dominic's 200 free triumph was particularly dominant, besting the mark of 2:59.13 by 15.39 seconds.
"My favorite part (of swimming) is how it hurts," Dominic said, referring to pushing hard on race days.
Alaina, 11, said her least favorite aspect is that younger brother Dominic can breaststroke faster than she can.
Another Italian-based record-setter was Tori Bindi, 10, of Naples, who broke her age group's 200 free and 200 IM marks. A swimmer for two years, Bindi said, "Maybe I was moderately successful (when I started), but with the help of my coach I got much better."
Going into the first day's final events, two 17-year-olds, Will Viana of Stuttgart, Germany, and Lauren Drake of Belgium's NATO team, were poised to win their third golds of the day. Both had also taken down a league record in the 17- to 19-year-old age group, Viana in the 200 free and Drake in the 50 free.
A nine-year swimmer, Viana posted meet-best times in every event he swam. His siblings — Bobby, 15, Joseph, 12, and Katie, 10 — also won medals for the Stuttgart Piranhas.
Training 12 times a week, Viana, a high school junior, said he loves the low-impact, low-injury nature of swimming, as well as the fact that, because there are no judges and only a clock, swimmers always know where they stand in relation to one another and themselves.
And although most of the day's big winners named embattled Michael Phelps as a personal hero, Viana lauded U.S. Olympians Katie Hoff for her hard work and intensity and Jason Lezak for his team-first attitude.
The championships are being held in Berlin's Olympic-sized pool for the second year in a row, said EFSL president Morag Davite. She said that swimmers need to qualify for an event by meeting a certain time during the regular season. Depending on how many swimmers qualify, extra participants are sometimes accepted to round out the field.
---
---
---
---