European boys soccer roundup: K-town shuts out Vilseck in last game before break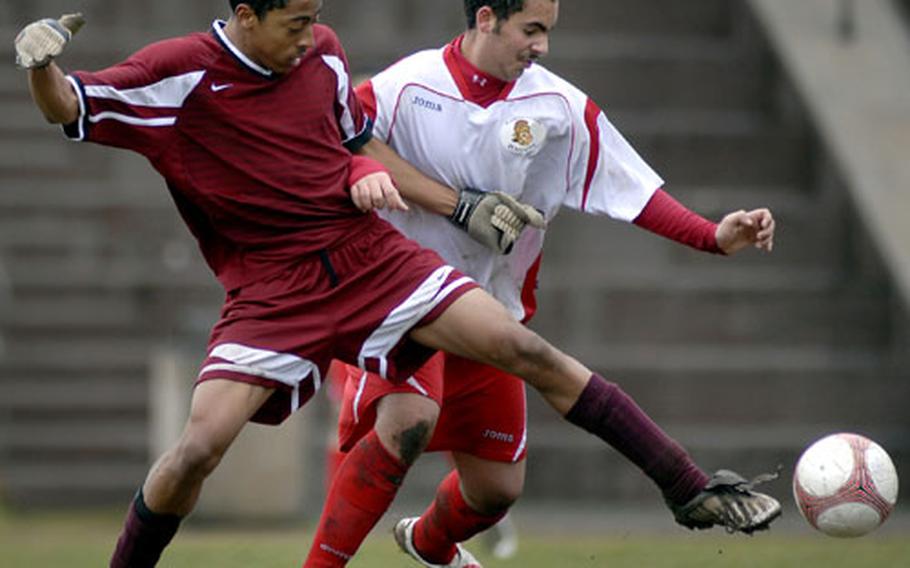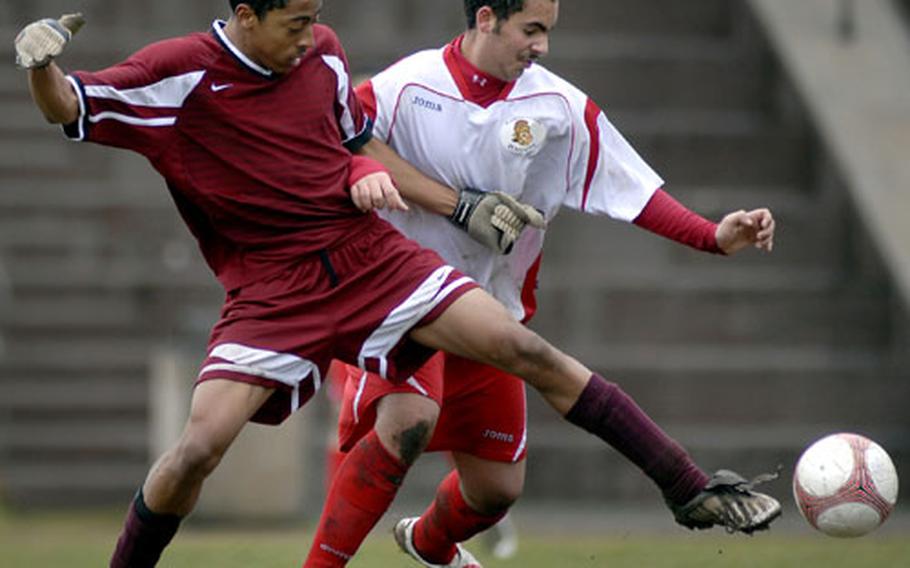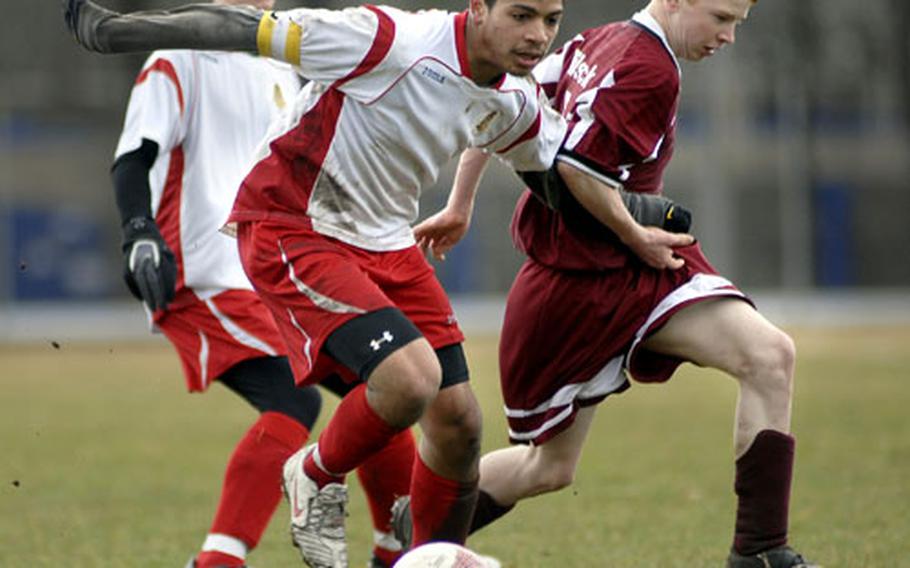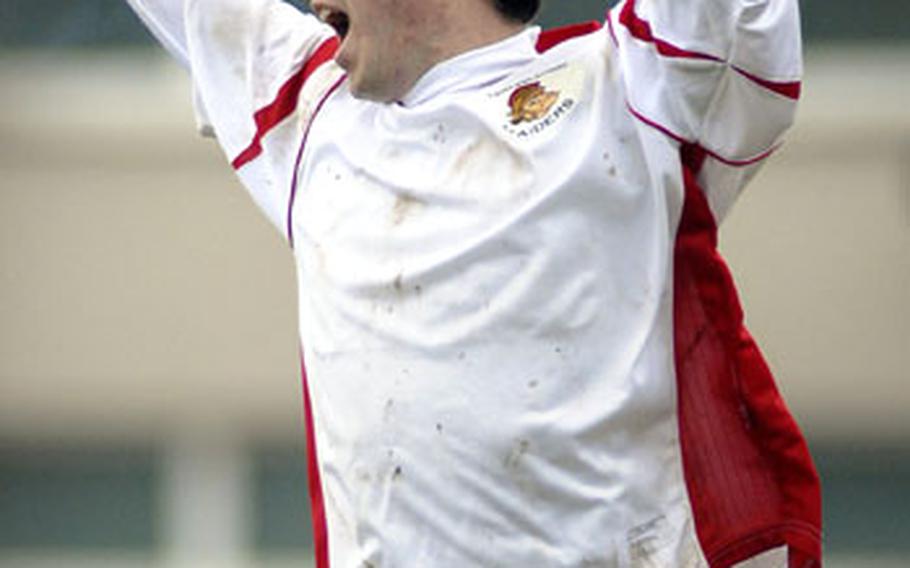 Kaiserslautern's soccer team is going into the spring break on the upswing after Saturday's 3-0 non-conference victory over Vilseck.
Russell Kreuger and Jorge Rodriguez each scored a goal and made an assist in the victory, which removed some of the sting of the Red Raiders' 4-1 loss at International School of Brussels on opening day.
"We had a fantastic game due to solid tempo, communication and, of course, shooting," K-town coach Ken Robinson wrote in an e-mail report of the game. "Much of our success was due to midfield control [by] Johnny Fryer."
David Valverda-Var also scored against Vilseck (0-2).
In other boys games of note:
Heidelberg 10, Ansbach 0: On Saturday at Heidelberg, the Lions, held to a lone goal the previous Saturday in a non-regional game against archrival Ramstein, posted a tenfold improvement in their offensive output in their Region III opener.
All-Europe midfielder Kevin Beerman led the outburst with three goals and an assist for the Lions, who take a 1-0-1 overall record and 1-0 Region II mark into the spring break.
Enrique Grandacarpio scored twice and added an assist for Heidelberg, which got a goal and two assists from Malcolm Griffin and a goal and an assist each from Gavin Grantham and Elroy Pretorius, according to Heidelberg coach Perry Puppolo.
Ansbach fell to 0-2 overall and in the region, despite 12 saves by goalkeeper Kevin Stadler. Heidelberg's All-Europe sophomore keeper, Zach Harrington, was called on to make just one save.
"There was good teamwork overall," Puppolo reported.
Lakenheath 0, AFNORTH 0: On Friday night at RAF Lakenheath, England, most of the effort was contained before many shots were fired in the Region I showdown between AFNORTH's defending European Division III champions and their D-I hosts.
According to Lakenheath coach Garrett Billington, his keeper, Sean Gresham, was called on to make just one save; AFNORTH goalie Nathan Flynn was forced to make none.
Still, Billington reported, "Both teams played with intensity and movement off the ball."
Each team is 1-0-1, with both winning against D-IV foes on opening day.
ISB 1, SHAPE 1: On Saturday at the International School of Brussels, a second-half goal by ISB's Yuki Takashita consigned defending European D-II champion SHAPE to its second tie in as many games.
"We've got to score more," coach Philippe Kaisin of ISB (1-0-1) said by telephone Saturday. "We create some good chances, but we fail to finish them."
Trent Castro converted a pass from Simone Arcamone to score SHAPE's goal in the first half.
Baumholder 3, Wiesbaden 1: On Saturday at Baumholder, Cote d'Ivoire native and All-Europe striker Alassane Doukoure hammered home two goals as the Bucs upped their season mark to 2-0 on a windy day. Both victories are Region II triumphs.
Prince Owusu scored the other Baumholder goal, while Ivory Freeman tallied for Wiesbaden (0-1-1).