With goals in sight, athletes brave weather to qualify
---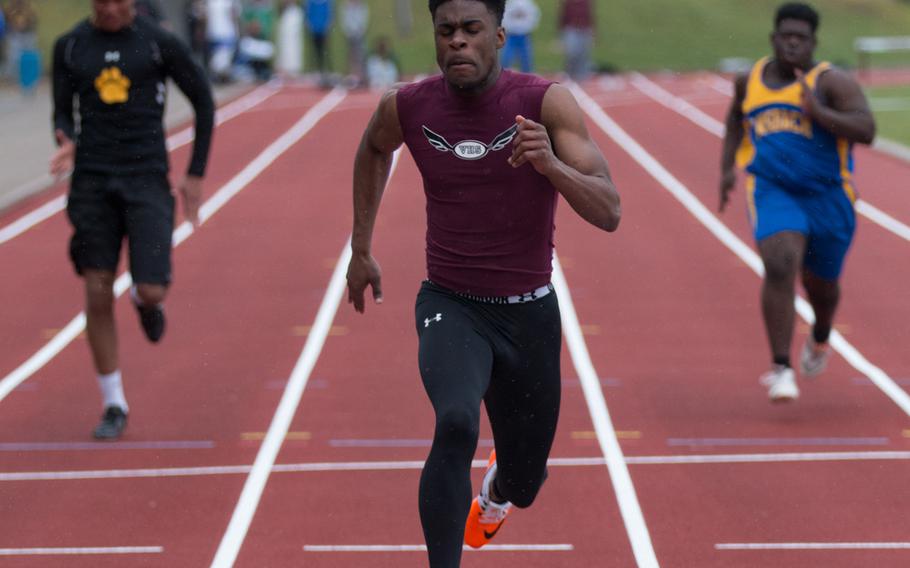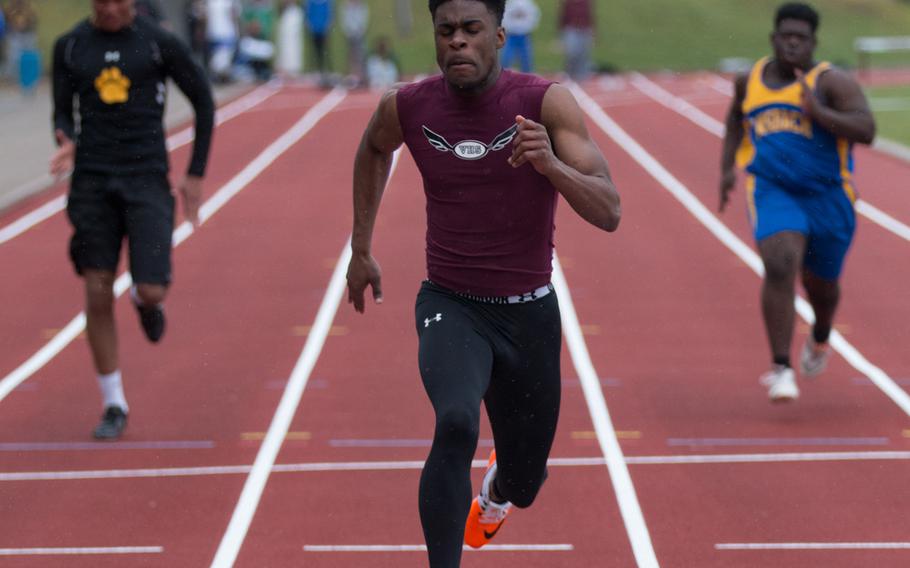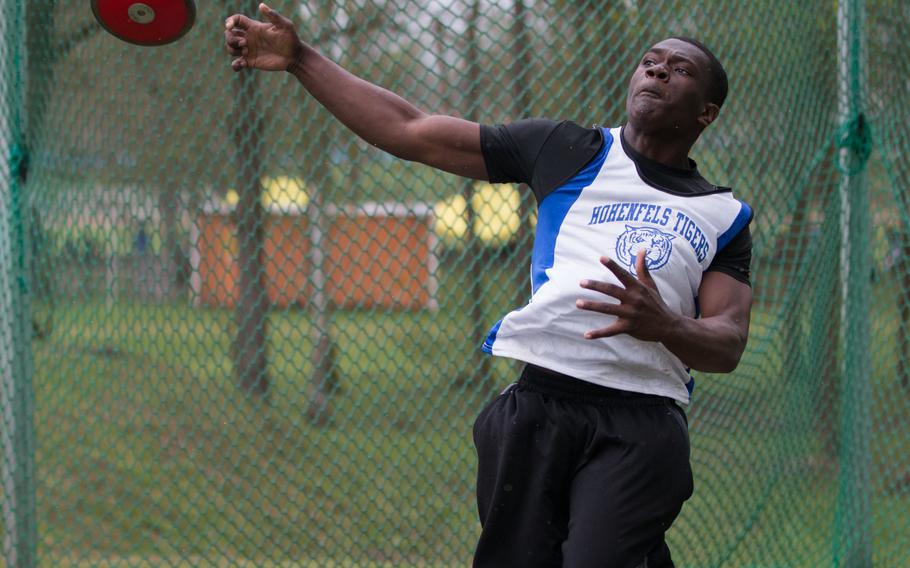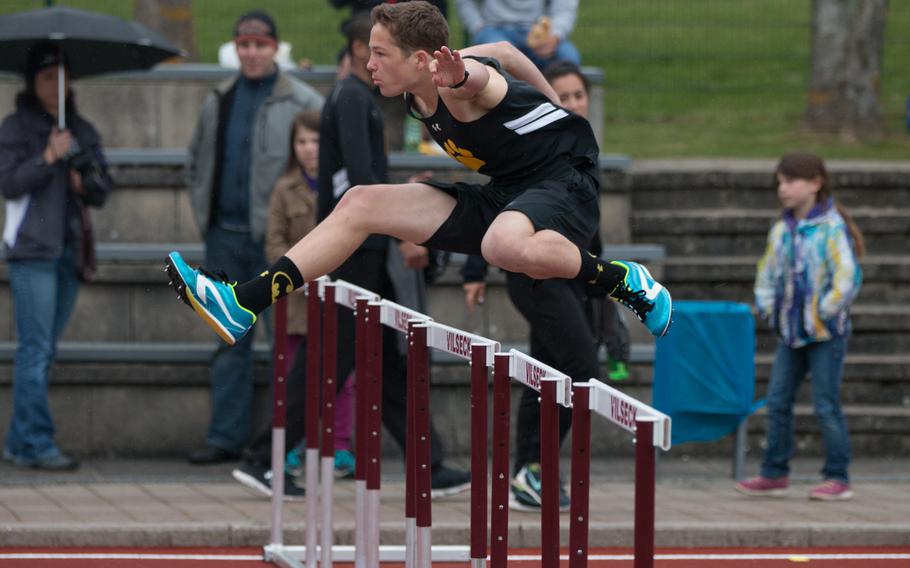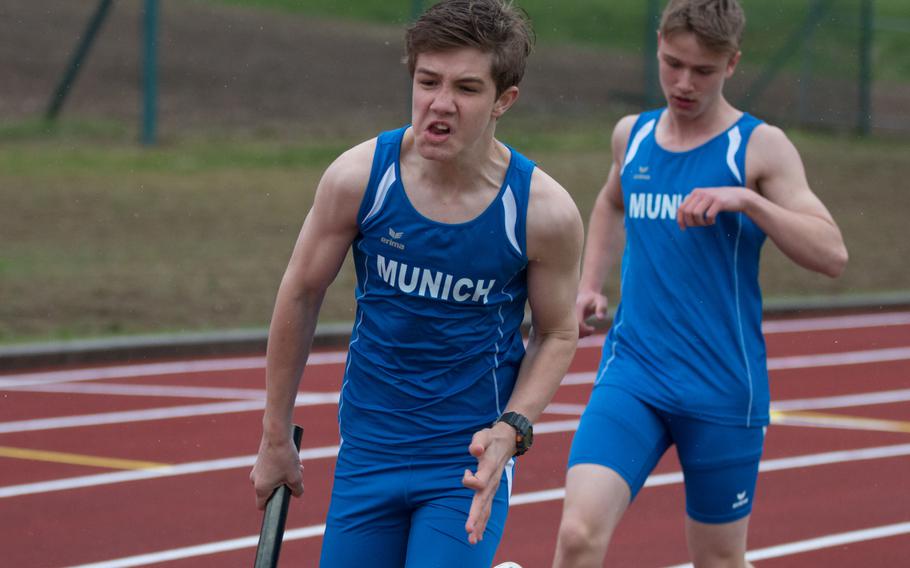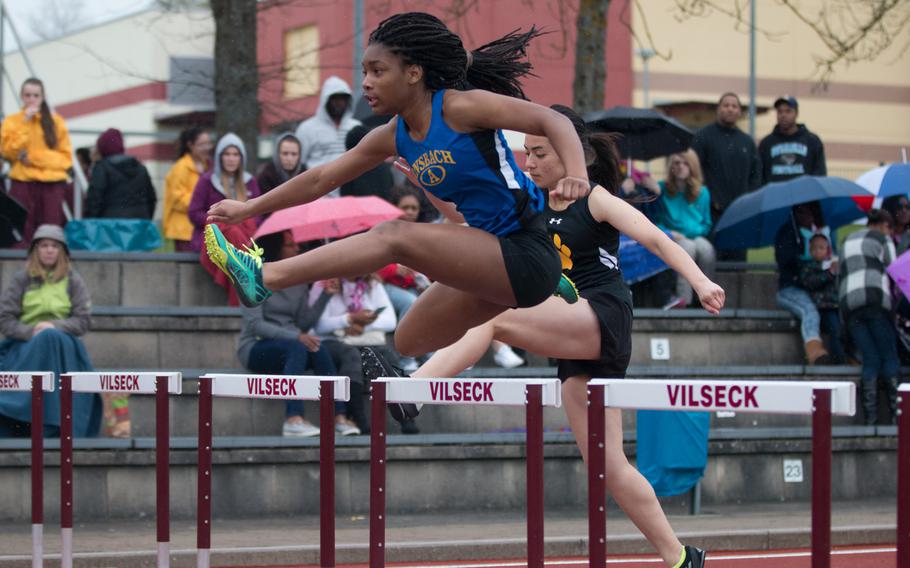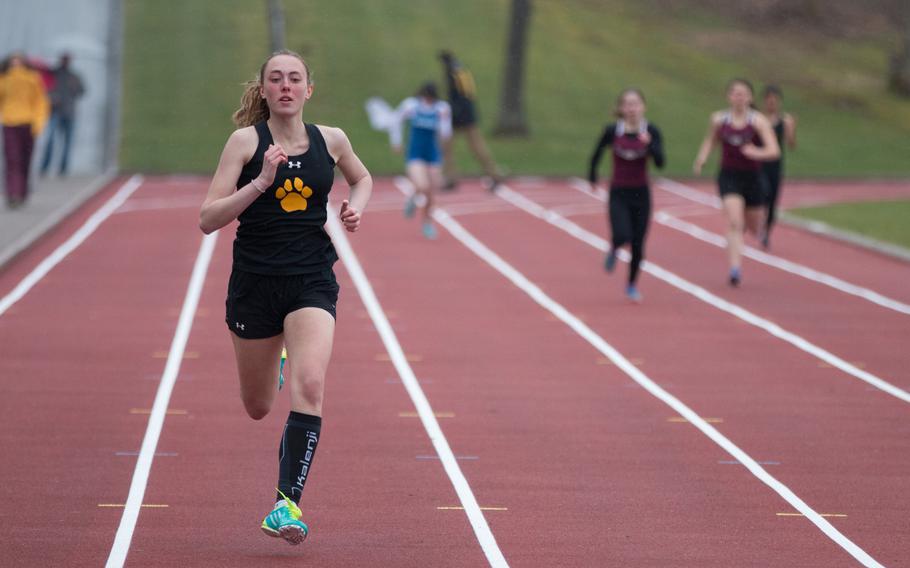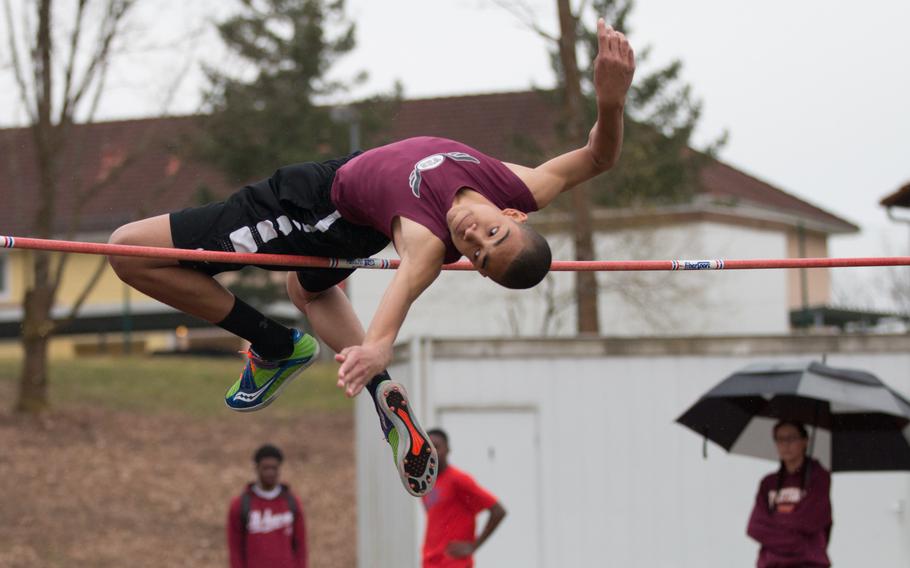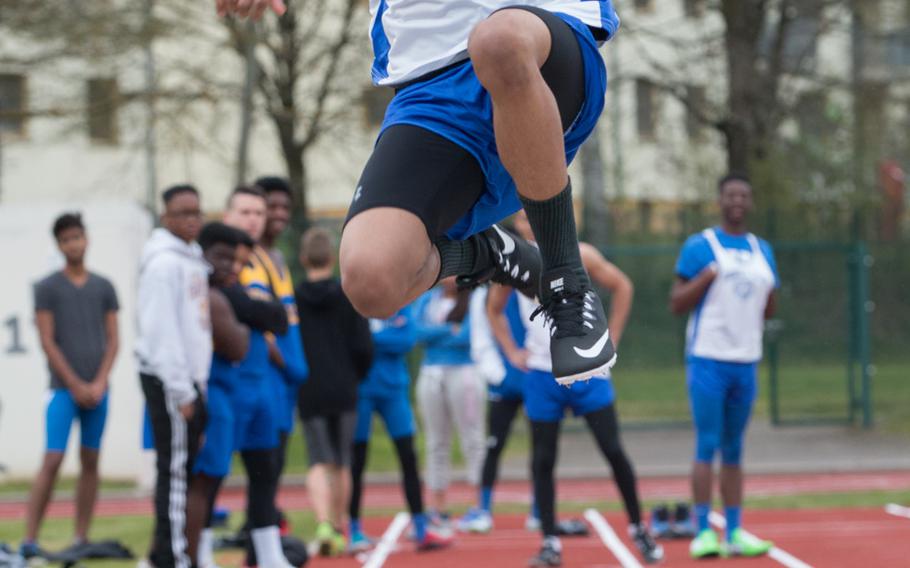 VILSECK, Germany – The frigid, omnipresent rain couldn't dampen the spirits of DODEA-Europe athletes congregated in Vilseck for the second track meet of the 2016 season.
The weather affected everybody, from high jumpers who couldn't quite hit their mark, to runners who said the cold affected their breathing. Regardless, it was a day that saw multiple school records fall and more than one athlete went home with a new personal best.
Stuttgart's Rachel Dickenson qualified for the European championships in both the 1,600 and 3,200 meter runs. Hometown hero Zavier Scott qualified in both the 100- and 400-meter dashes, joining fellow Falcon Armando Pinckney, who also qualified in the 100.
In all, a dozen students hit qualifying marks. Among them was senior Jacob Milton, a Stuttgart Panther who not only qualified in two separate events, but went home with two school records to his name.
"It's a different feeling. I've been working hard trying to get here, but it's a lot of fun and I'm enjoying it," said Milton, who now owns school records in the high jump and the discus.
Milton said he will readjust his goals for the season, having broken his personal bests only two meets into the year. He said he'd like to improve on his sprint time and get a bit more air under him on the high jump.
He doesn't have much time.
Even though the season has barely just begun, the end is already in sight; there are only four more meets before the European finals.
That tight window for self-improvement puts the onus on coaches to utilize every resource at their disposal to help athletes remain competitive as the season sprints by. In this case, their resources are the athlete's individual abilities and training time.
"Nine week, eight week seasons is so short." said Munich International's coach Jayson Bowerman. "It's a micro-season. In the events that are technical, you'll make much more advancement than you would in middle-distance or even sprints, because you usually need more time."
Bowerman said if athletes aren't where they want to be, they have little time to improve. That's why a good offseason regimen and playing to individual strengths are so important.
Some athletes, such as Milton, spent time in the offseason running with higher-competition German clubs. Others trained mostly on their own, some largely with their teammates. Athletes swapped diet tips, stretching routines and trade secrets in between events.
Many competitors, several events, different methods, but one unifying goal. Europeans.
It won't be long before qualifiers from each team will head off to the European finals, a fact that appeared to be on the minds of every athlete Saturday.
"I always think about the Europeans race," said Vilseck's Kaili Markley. "I like to think of these meets as more of like a practice and that's the real deal. Every day is a little closer to that."
---
---
---
---