With finals looming, track athletes push to qualify
by
Scott Wyland
May 12, 2018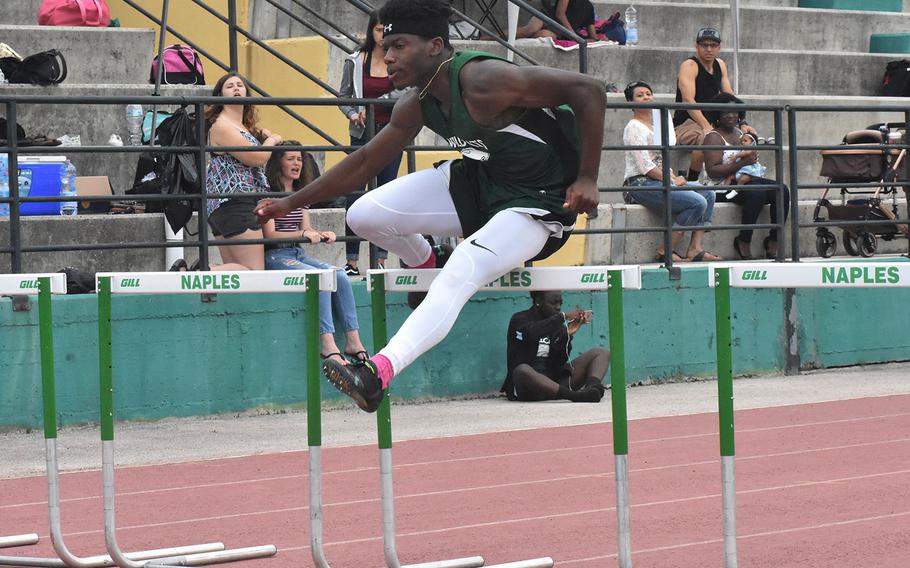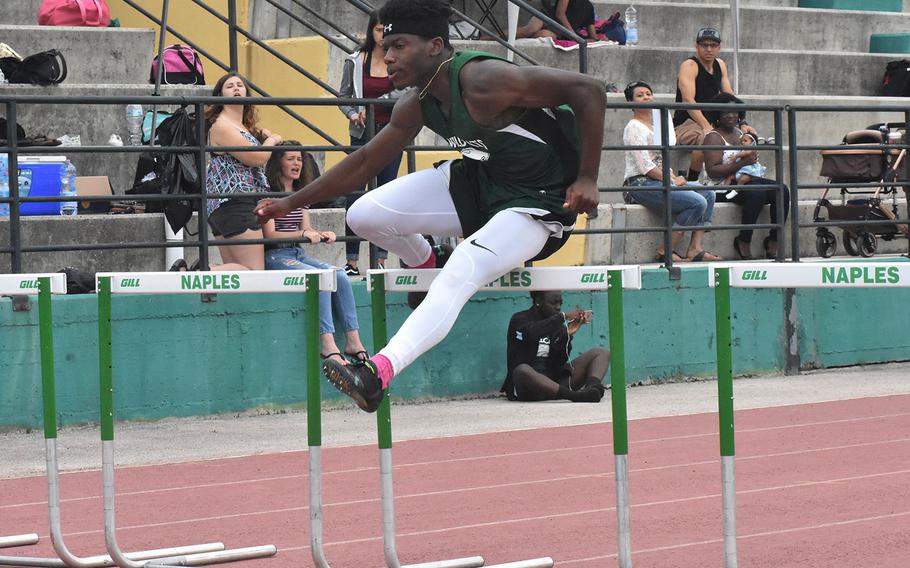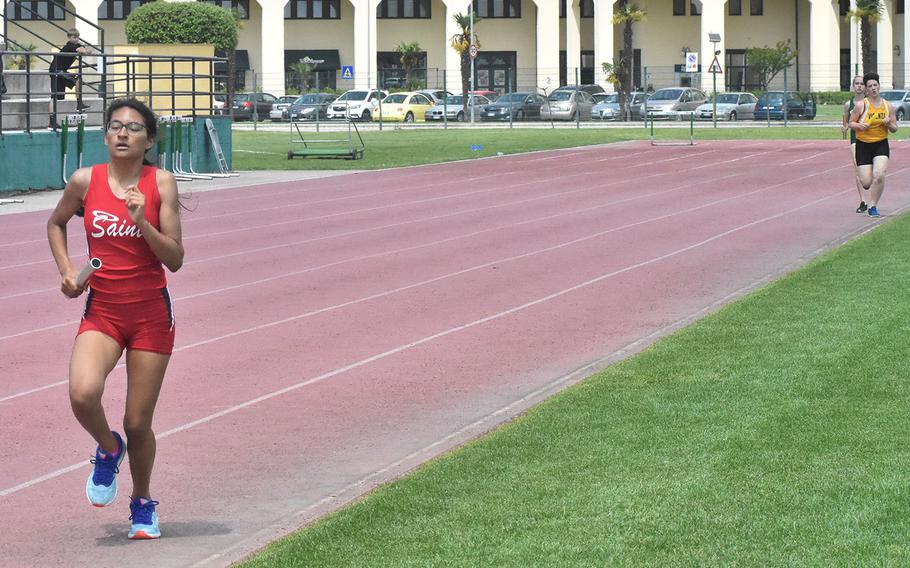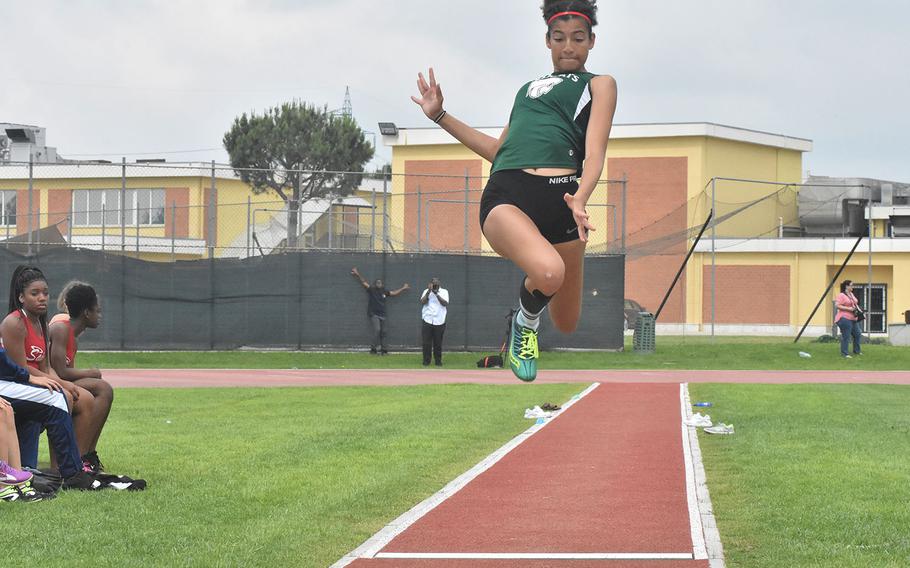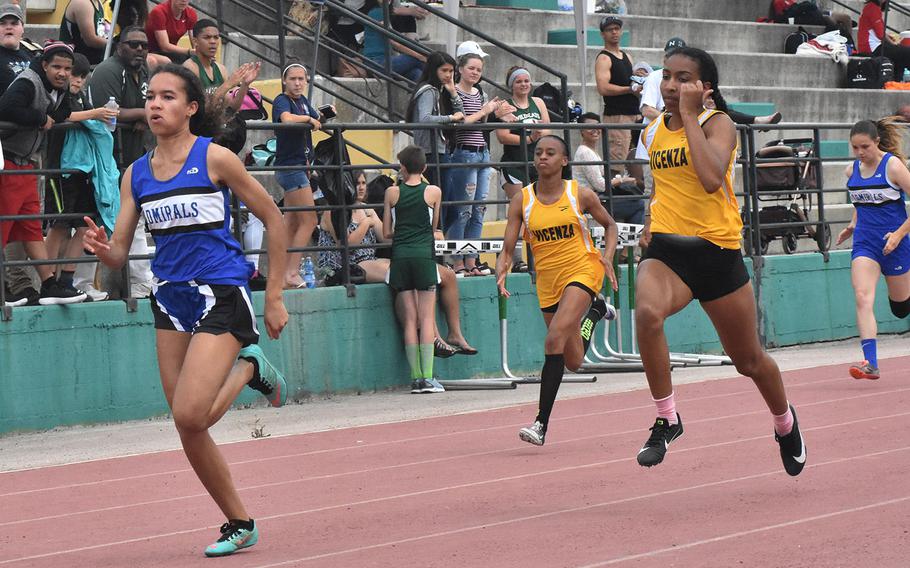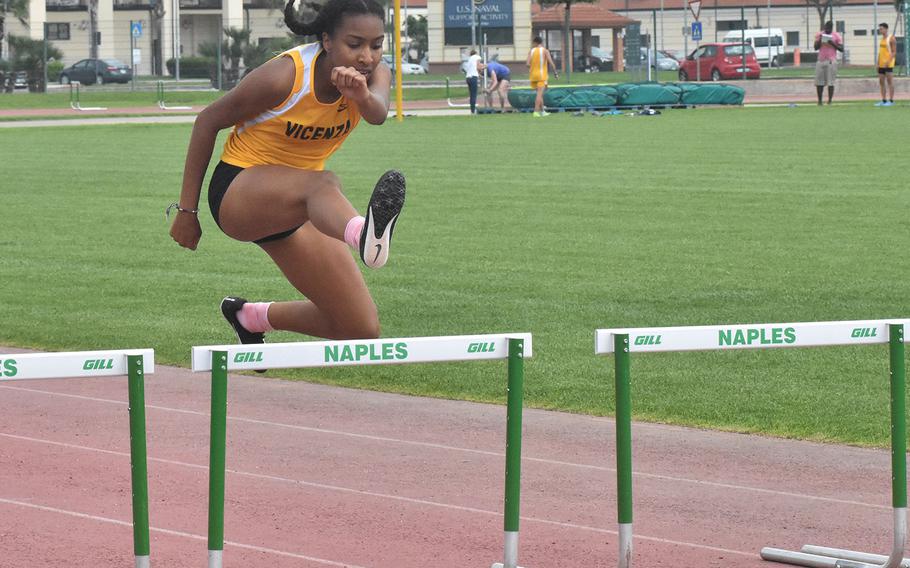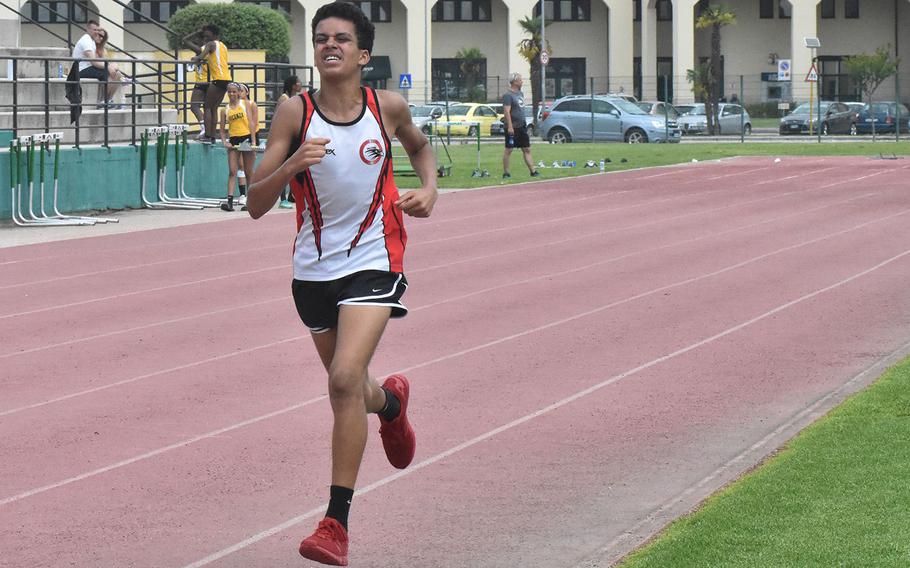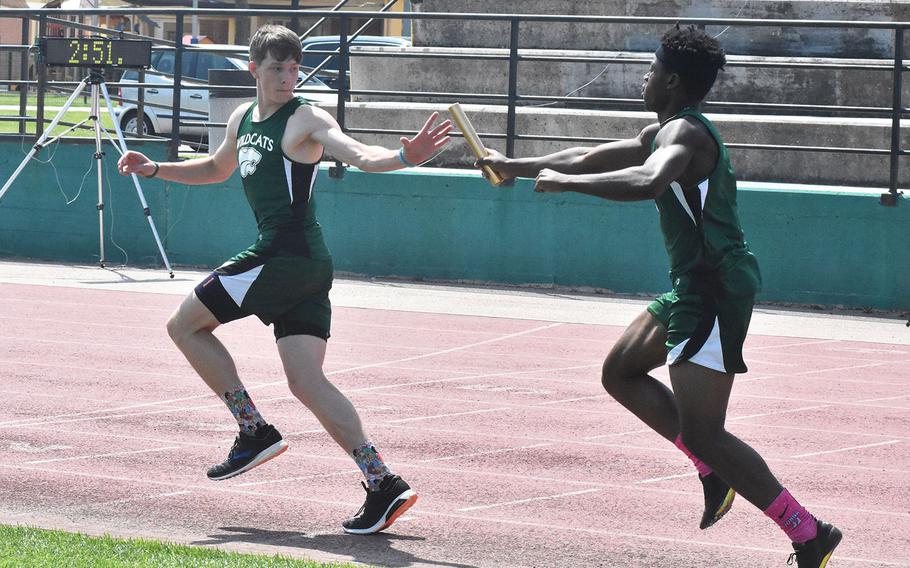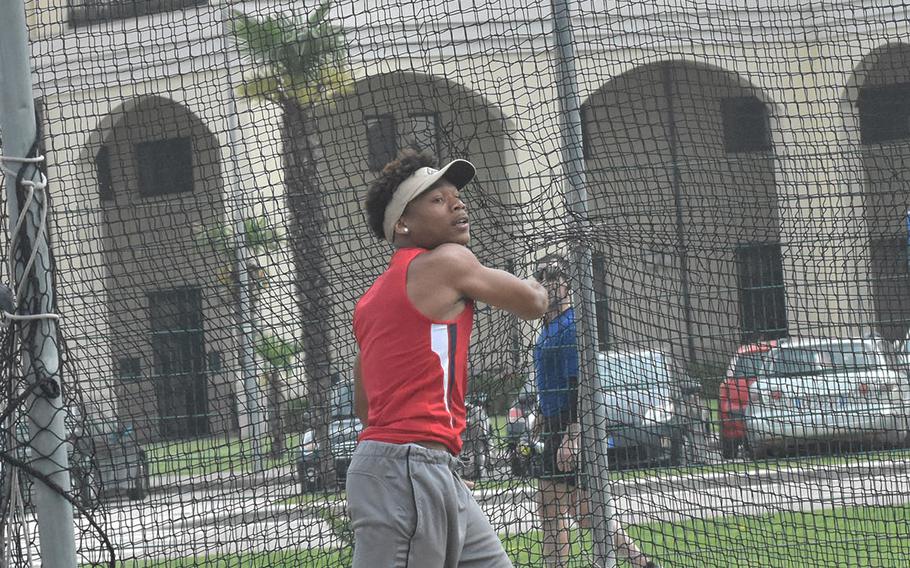 GRICIGNANO DI AVERSA, Italy – The looming European championship stoked an intense three-way matchup between the Vicenza Cougars, Aviano Saints and the depleted Naples Wildcats in Saturday's track meet south of the Alps.
Rota and the American Overseas School of Rome, which fielded much smaller teams, made occasional rumblings.
Athletes still trying to qualify for the DODEA-Europe Track and Field Championship in Kaiserslautern, Germany, in two weeks were as focused on the clock or measuring tape as their opponents.
Athletes must attain certain thresholds to participate in the big meet. Most of those who fell short Saturday will have one more track meet in which to qualify.
"They've been working very hard – a lot of personal records," Vicenza coach Charlton Bruton said to describe his team. "We're looking good going to the Euros."
Beating competitors and achieving personal records boost confidence and team spirit, even if the athletes have yet to qualify, Naples coach Amber Boldenow Pacheco said.
"The team points make them feel good," she said. "They can go into the next meet feeling positive."
Several Naples' athletes were out with illnesses on Saturday. That led to Naples forfeiting the boys 4x100 relay and kept Daniel Aleksandersen, a formidable distance runner, from entering the 3,200-meter race.
The three larger teams took turns winning relay races and individual events, some with tight competition and others in near blowouts.
Aviano's commanding win in the girls sprint medley relay qualified those athletes for the European championship.
Natalia Rodriguez, an Aviano junior who ran anchor, said the outcome was especially satisfying with the tough weather conditions.
"The last 100 (meters) was all wind," she said.
Vicenza's Brandy James, a senior, won handily in both the 100 and 300 hurdles. But she came in second behind Rota's Deja Alexis, a senior, in the 100.
AOSR's William Davis, a freshman, won the 1,600 with an unofficial time of 5 minutes, 13 seconds, his personal best.
"I'm pretty happy with my run," Davis said. "I hope next time to do better."
One of the most dominant athletes of the day was Naples senior Johna Joseph, who won the 110 hurdles, the 200, the 400, and was a member of the victorious 4x400 relay.
Joseph said it's good when all the hard work and pain begin to pay off.
"It's worth it to be out of breath and have sore muscles," he said.
Twitter: @wylandstripes