Wiesbaden wins second straight tourney
by
Eric. A. Brown
December 14, 2013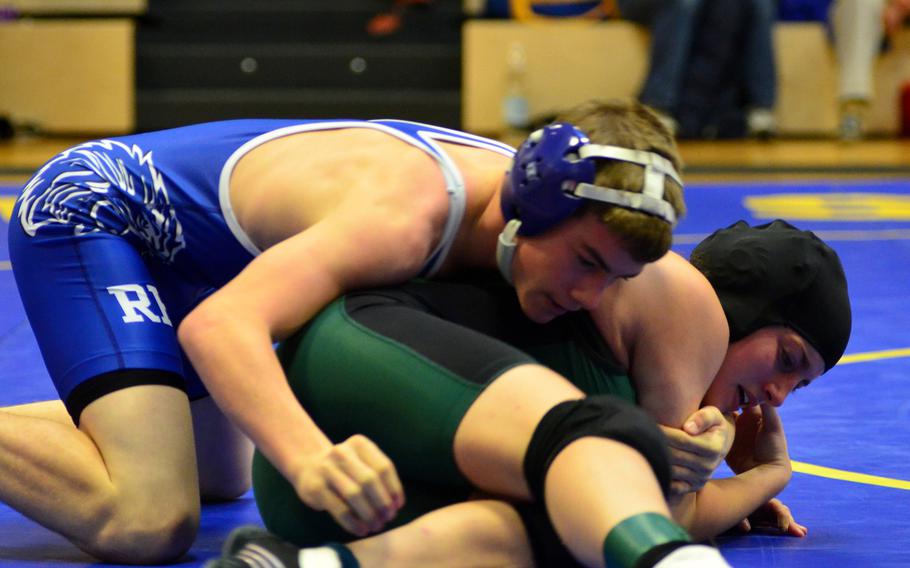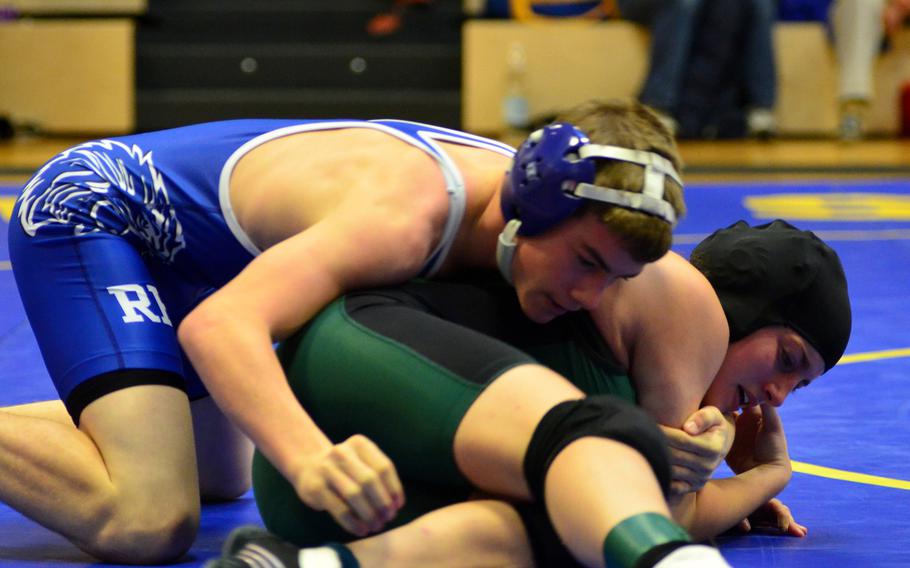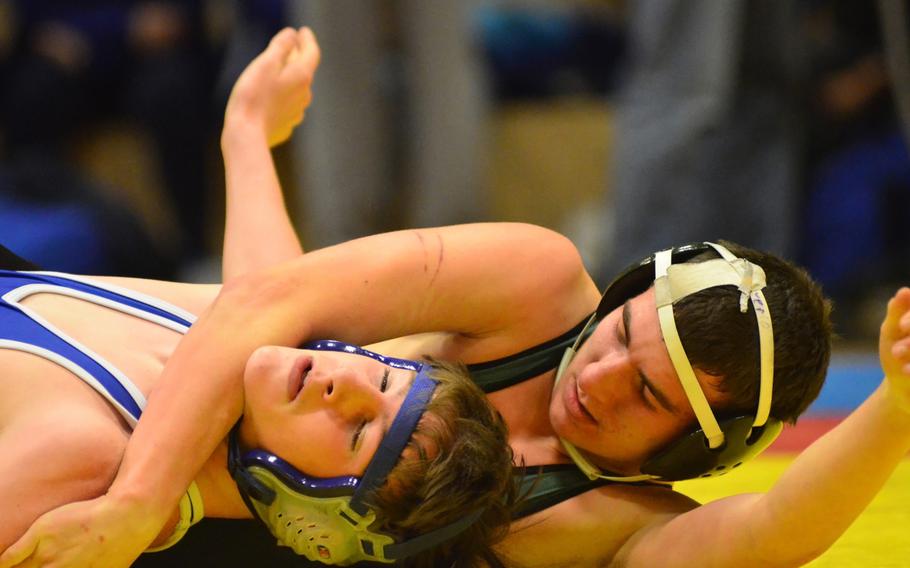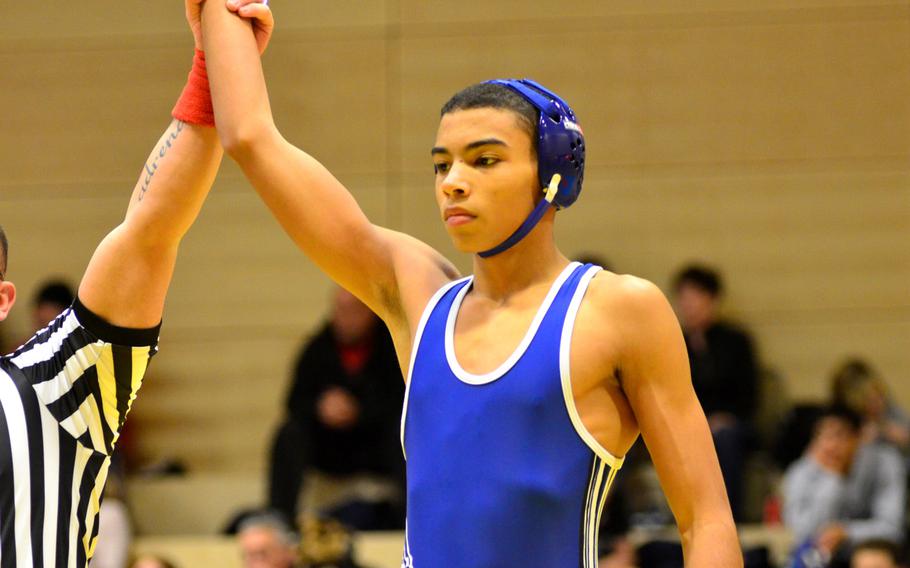 WIESBADEN, Germany — The Wiesbaden Warriors continued to flex their muscles in DODDS-Europe's second weekend of wrestling Saturday - earning 233 points and beating the nearest competition by 40 points.
In individual wrestling, Wiesbaden placed first in nine weight classes.
"Our number ones did well today," said Tyler Alexander, Warriors head coach, who led his team to a win last week over Ramstein, K-Town, Baumholder, AFNORTH, and Bitburg. "It keeps us in the running for first place in the team standings."
Brussels' sophomore Aaron Norton, who entered Saturday's competition with a stomach ache, was able to place second in his 145-pound weight class.
"The match went real well for me because I was focused," Norton said. "My mindset in wrestling is that I turn my head and my coach tells me what I need to do."
Although Saturday's tournament was restricted to only two of each school's top wrestlers per weight class, Wiesbaden simply has a vast field of veteran wrestlers to choose from. Twelve of its grapplers wrestled a season ago.
"The rest of our season looks pretty good," Alexander said. "We come back [from holiday break] Jan. 18 where we go down to Vilseck—that's a little bit of a smaller field, and we should (get first and second place wins) there."
Ramstein, the defending Division I champion, placed second with an overall team score of 193, with four firsts. Seven Royals had second place finishes.