Wiesbaden's Cortese, Ramstein's Shin open finals in dominant fashion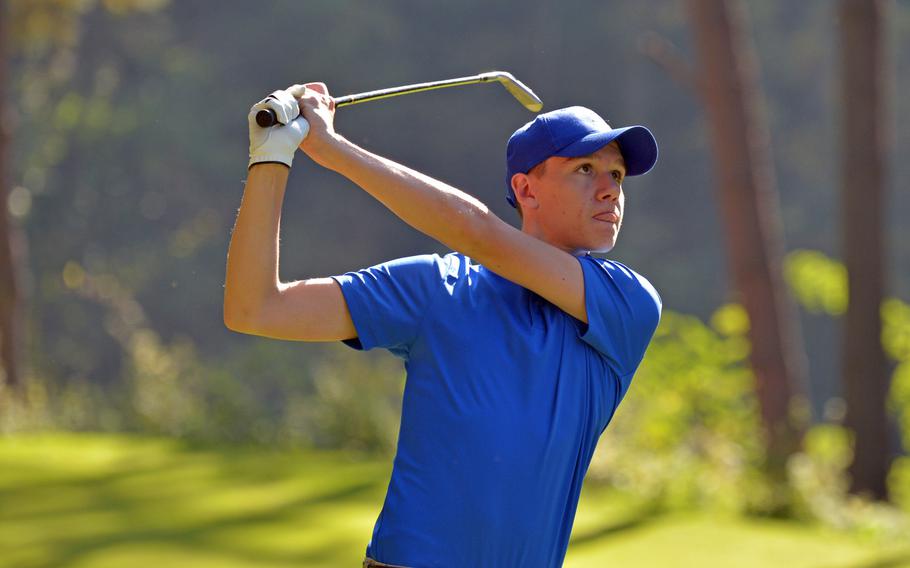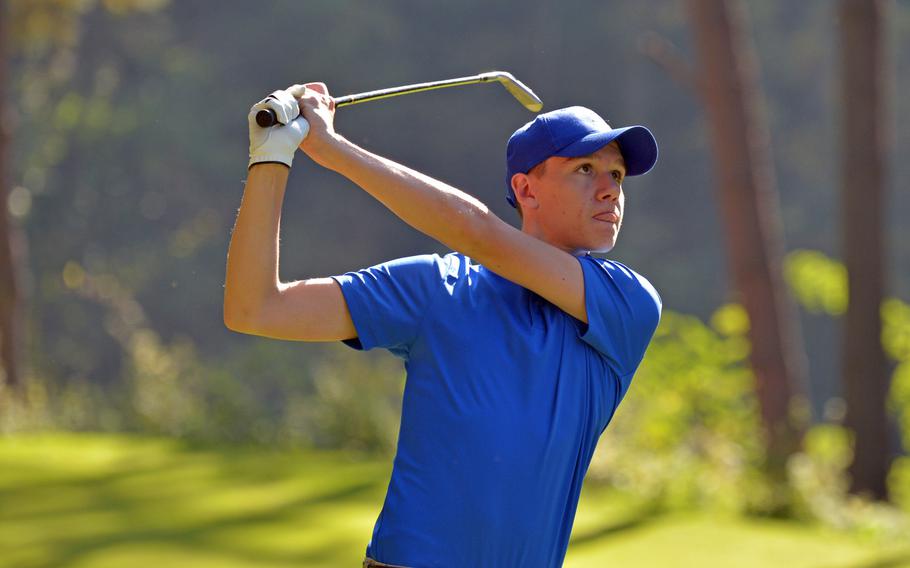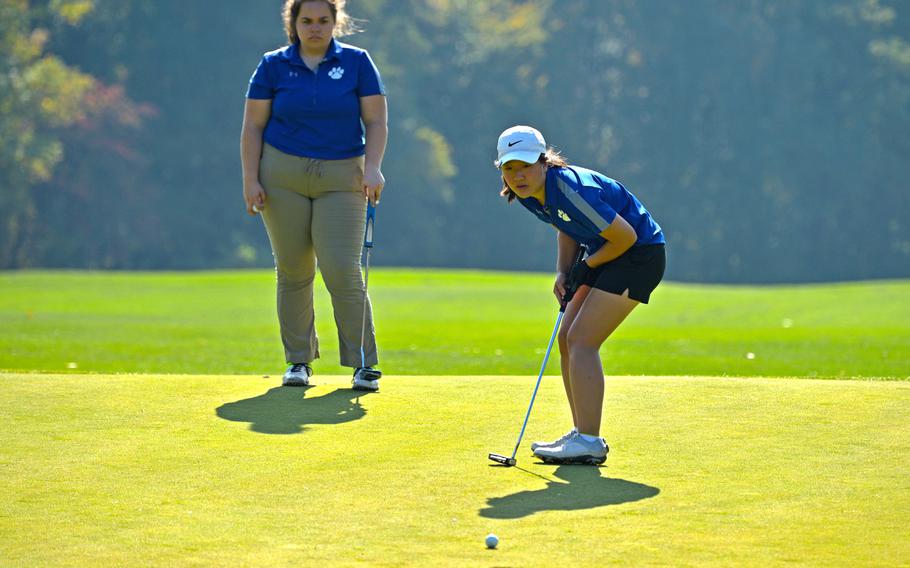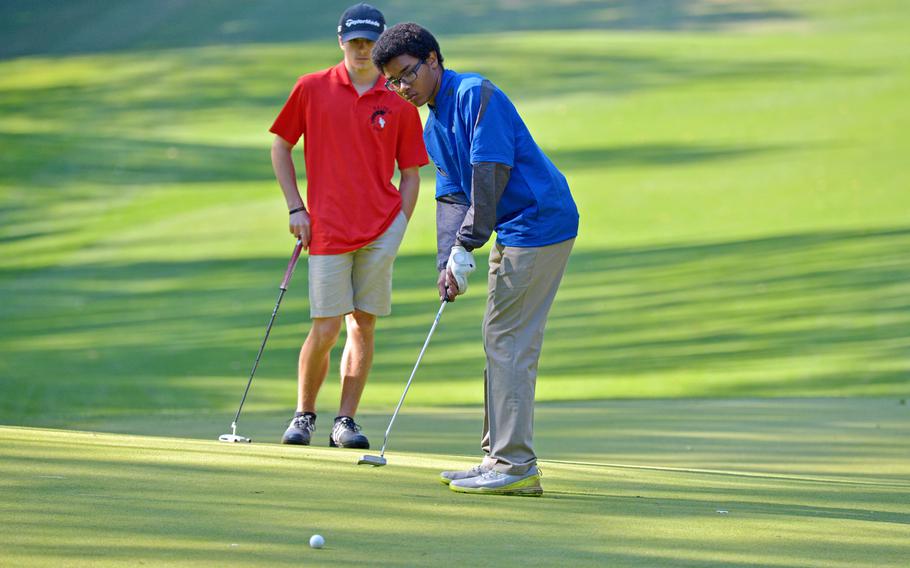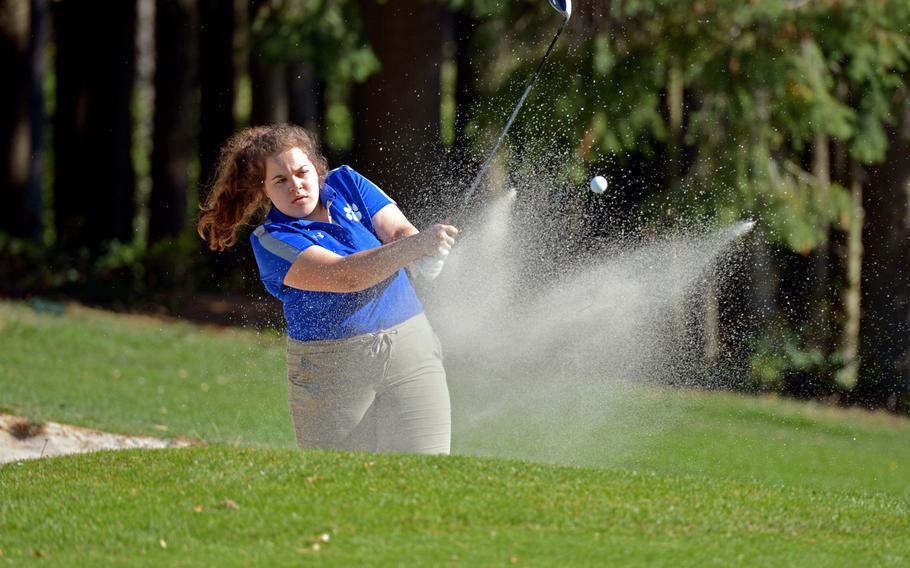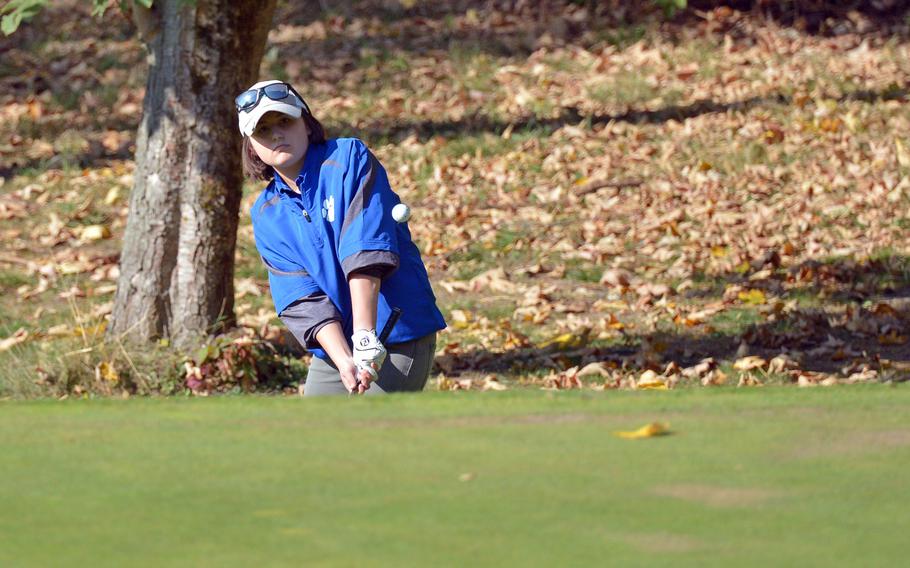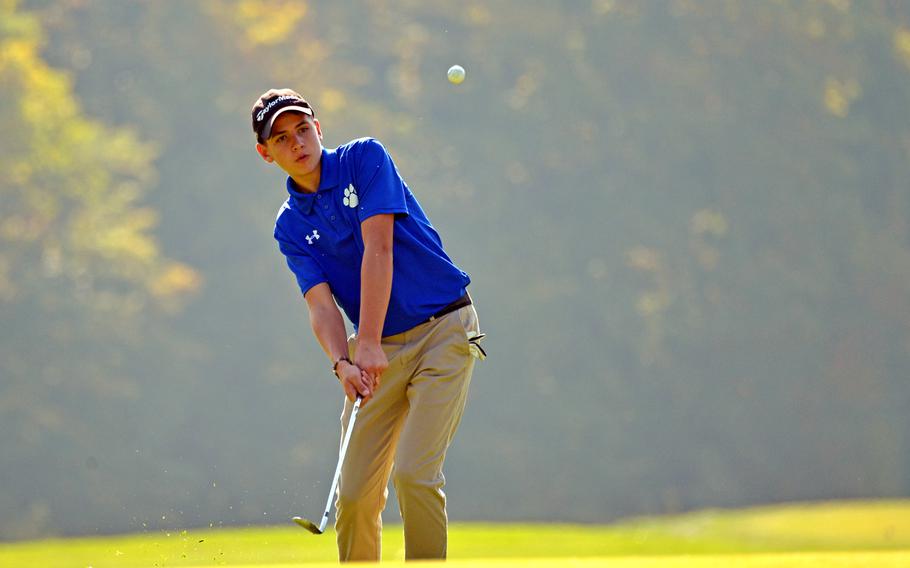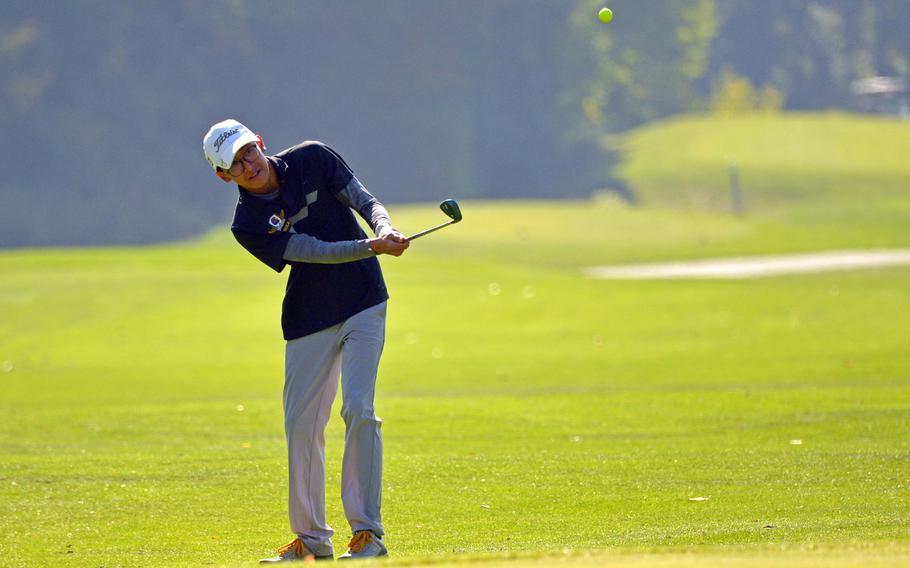 Wiesbaden's Bryan Cortese and Ramstein's Phoebe Shin hold substantial leads at the halfway point of the 2018 DODEA-Europe golf championship meet after dominating the event's first round Wednesday at Rheinblick Golf Course.
Cortese, the top returning finisher after a third-place showing last year, outscored his nearest boys rival by nine points with a strong 42-point Stableford points total through 18 holes. Kaiserslautern's George Stephan lurks in second place, two points ahead of Ramstein's Ben Todman. Wiesbaden's Jonah Galvan and Bahrain's Faris Mohd-Ghazali round out the top five.
Shin, the returning runner-up and preseason favorite to supplant graduated three-time champion Jasmin Acker of Kaiserslautern, took a step in that direction with a first-day point total of 37. Ramstein teammate Lauren Sutherland trails Shin by eight points entering the second and final day of the event.
The meet, the first athletics championship event of the 2018-19 DODEA-Europe school year, concludes Thursday with another 18-hole round at Rheinblick.
Boys Bryan Cortese (Wiesbaden) 42 George Stephan (Kaiserslautern) 33 Ben Todman (Ramstein) 31 Jonah Galvan (Wiesbaden) 28 Faris Mohd-Ghazali (Bahrain) 27 Noah Carges (Stuttgart) 20 Eli Rothas (Ramstein) 20 Micah Webb (Ramstein) 19 Alexander Hauser (Naples) 19 Christian Angeles (Ramstein) 15 Chandler Peyton (Ramstein) 15 Rian Ritter (Vilseck) 13 Mathias Perrin (Kaiserslautern) 13 Tyler Pazdyk (Rota) 12 Hayden Abercrombie (Lakenheath) 11 Nicholas Burnett (Wiesbaden) 5 Jackson Karwoski (Lakenheath) 5 Sam Ricketts (Lakenheath) 4
Girls Phoebe Shin (Ramstein) 37 Lauren Sutherland (Ramstein) 29 Harley Parks (Ramstein) 24 Annie Fees (Vilseck) 14