Wiesbaden gets first-hand look at juggernaut
---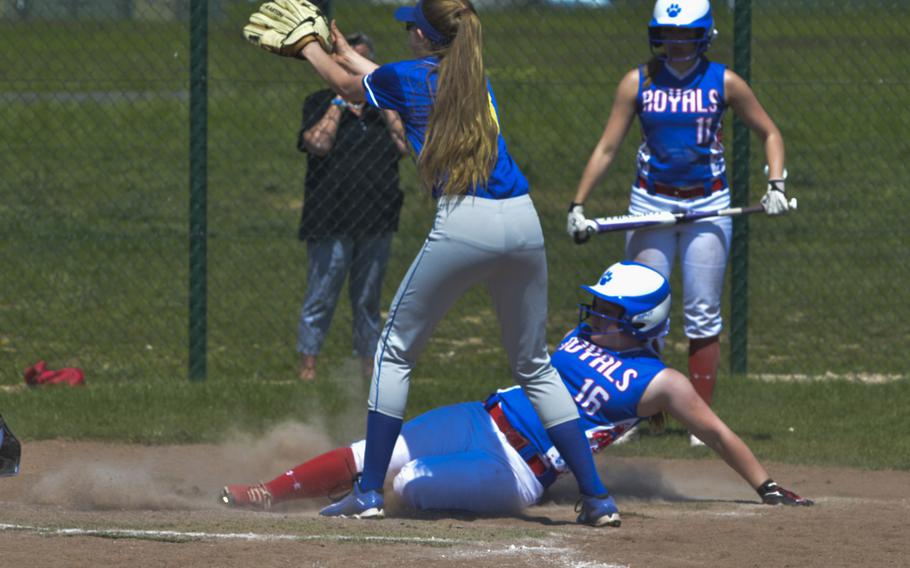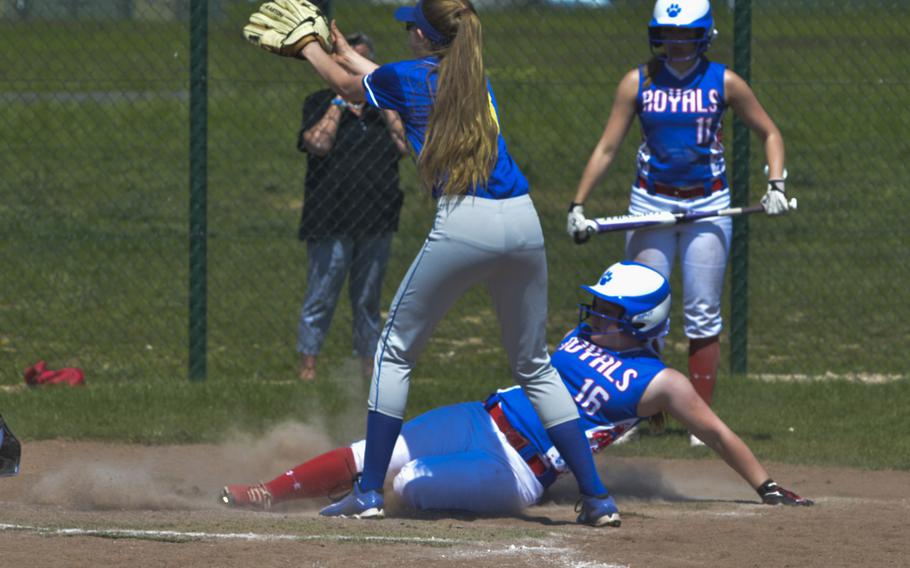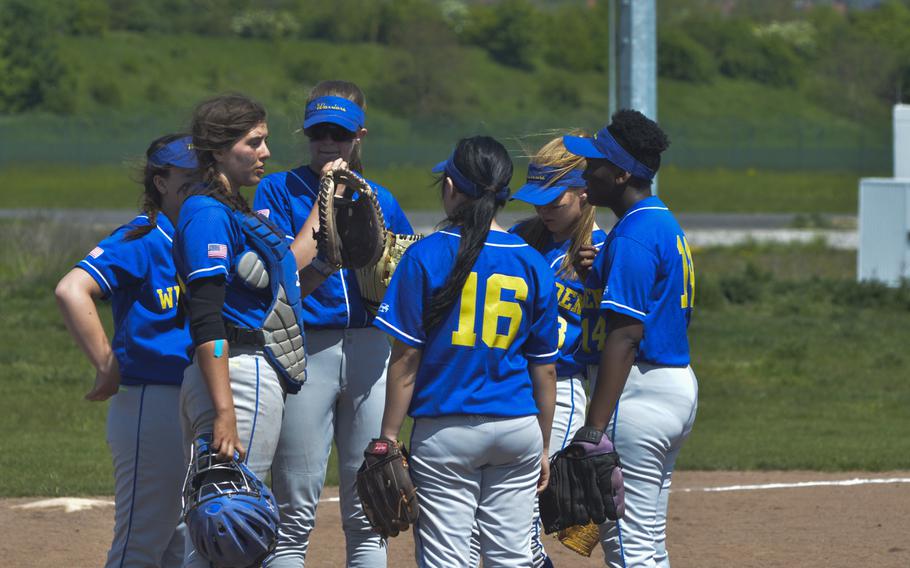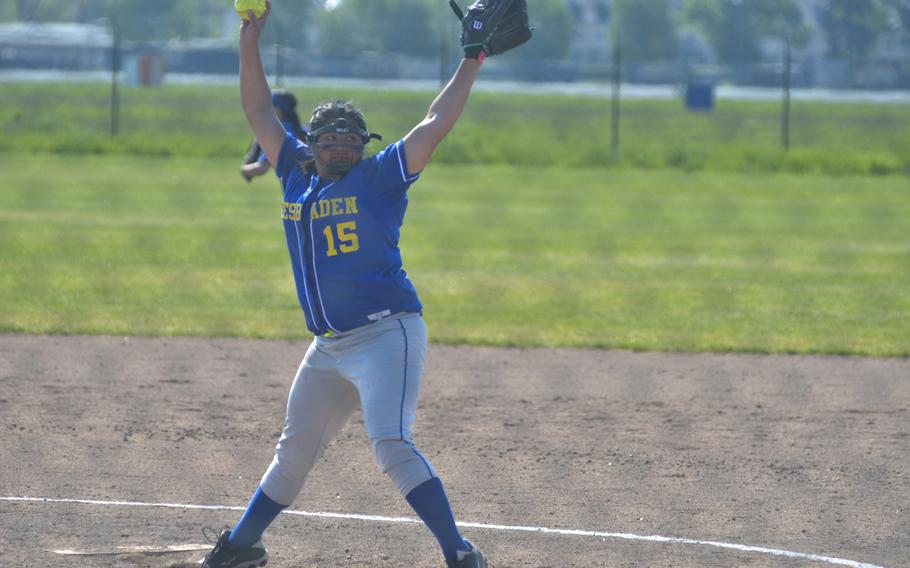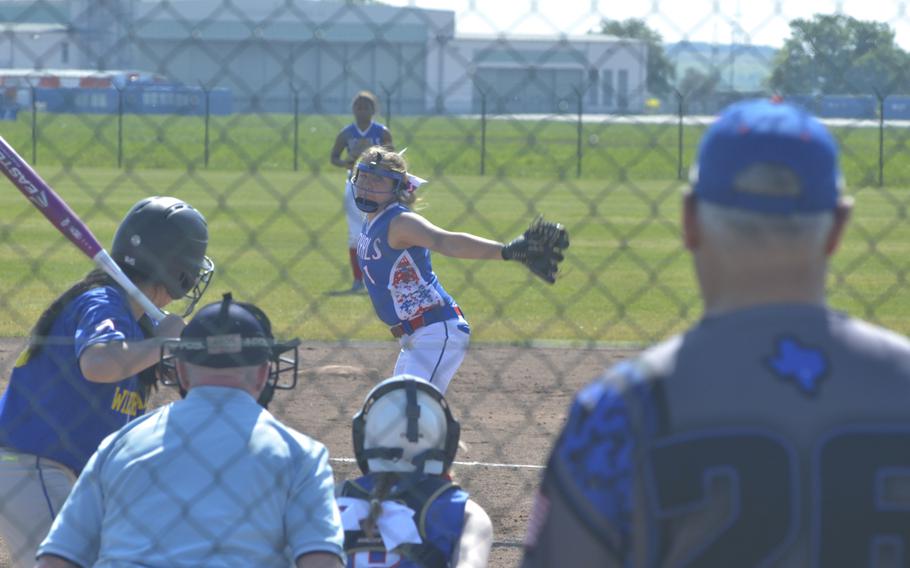 WIESBADEN, Germany — Defending DODEA-Europe Division I softball champion Ramstein demonstrated Saturday it might be preparing for a repeat with an impressive doubleheader sweep of Wiesbaden, winning the two games by a combined score of 36-0.
That included a 15-0 win in the second game, was called after three innings. A 14-run fifth inning for the Royals in the first game was the backbreaker.
The Royals (7-0) placed Abby Walker and freshman Victoria Rady on the mound, and their pitching repertoire and a strong team defense was way too much for the Warriors. The dominance was all the more impressive given the long layoff the Royals have endured since their last games.
"This is actually only our third [weekend], which is really strange," Walker said. "We're getting there, but we have a few more really challenging teams coming up and we're excited to play them and get a lot more work in, because we've had kind of a lazy season so far because we had a huge break."
Walker struck out five in her five-inning game. The Royals' bats were slow to get going in the first game, probably a result of their long hiatus from competition, but their rhythm soon picked up and left their coaching staff optimistic for the end-of-season championships after a 21-0 victory.
"I think they struggled early on with the Wiesbaden pitching and it took them a little while to adjust to it, but once they adjusted they picked it up and were able to hit the ball well," assistant coach Todd Faver said. "I think with preparation and repetition we'll be able to get them ready for the big tournament."
There was a major collision in the second game where Ramstein's Brea Mangham, their starting shortstop, sustained an injury that kept her out for the rest of the day. Faver said it looks like a bone bruise that shouldn't keep Mangham out for long.
Many Ramstein players are on year-round on travel teams, something Rady – a basketball and volleyball player who says softball is her favorite sport – says she feels gives them an edge.
"Most of our team plays (travel), and some of us play together, but it helps us," she said. "It keeps you up on your skills."
One of the bright spots for the outgunned Warriors was senior captain Olivia Stecker, who could often be seen rallying her pitchers and infield and calling out reminders on base running scenarios. Stecker is in her fourth year with Wiesbaden, and says she is hoping for an improved European performance from her young team this year.
"I'd really like to get to Saturday this year," she said. "I want to help the new players become better players."
Maintaining a focus on the game is something the team can improve on in its remaining games, Stecker said.
"Focusing on what's happening – even if you're on the bench. Focusing on the game when you're in the game, watching coaches for signs, listening to advice from fellow players is something we need to work on as well."
---
---
---
---