Wiesbaden duo takes advantage of home course
by
Aaron Knowles
September 29, 2018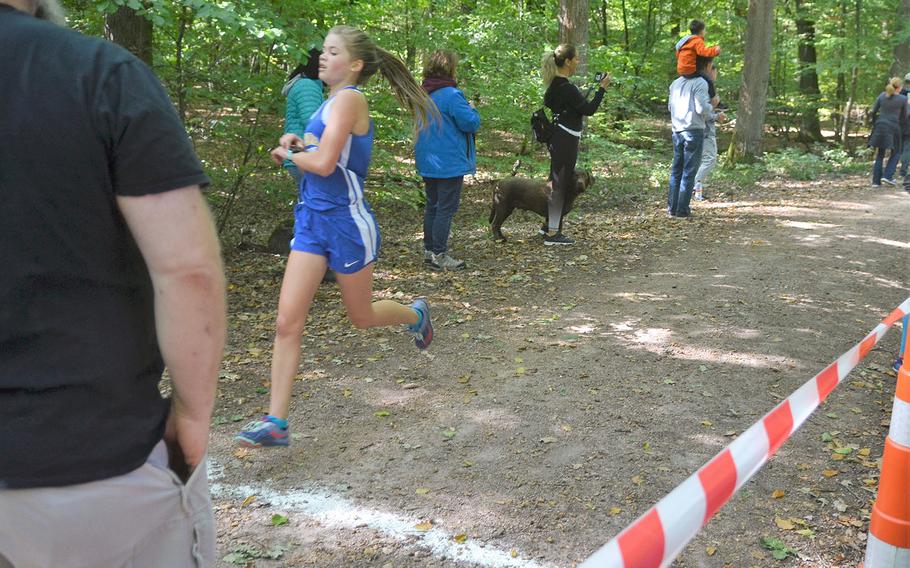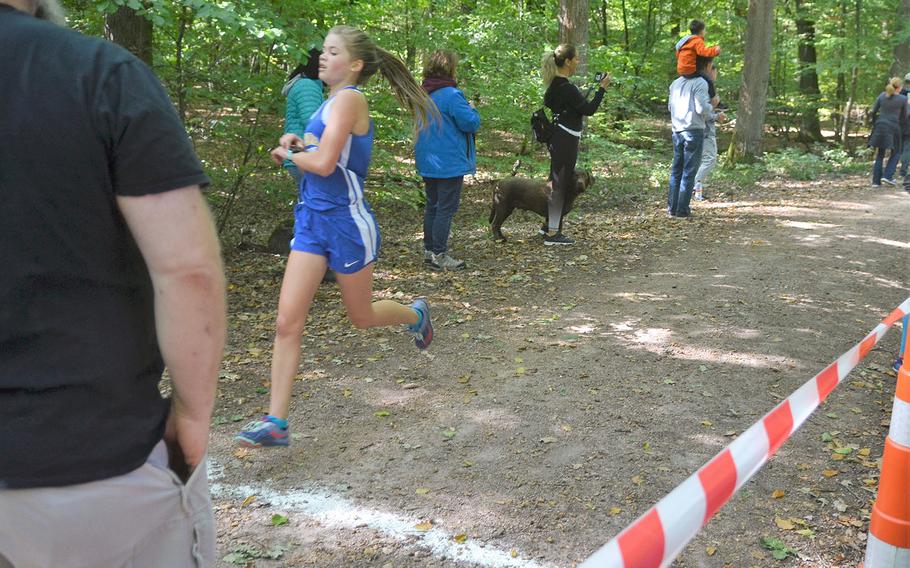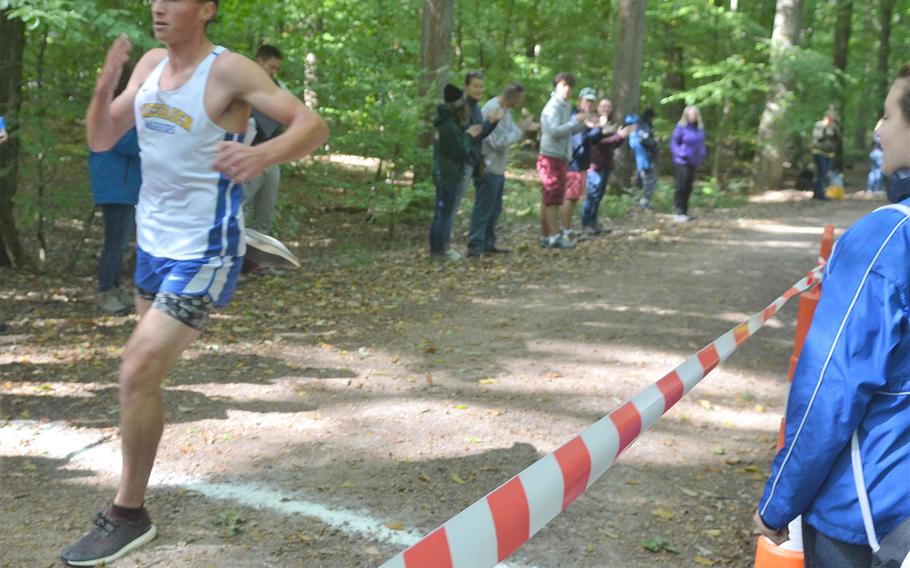 WIESBADEN, Germany – As Dorothy says in the Wizard of Oz: "There's no place like home."
That proved true for two Wiesbaden Warriors on their home course Saturday while the team hosted AFNORTH, Ansbach, Stuttgart and Vilseck. Both scored individual victories on the 5-kilomter forest trail near Rheinblick Golf Course.
Greta Lambert, a Wiesbaden sophomore, crossed the line in a time of 19 minutes, 53 seconds. It was her first top finish this season.
"The race was great," Lambert said. "Me and my teammates stuck together for the first 2 kilometers, and then on the hill we just began to push each other. After that, I just began to widen the gap a little more."
Training and teamwork were a huge part of improving her time, said Lambert, who finished third in her last two meets.
"Our training has been really good and we all just continue to really push each other to do better," Lambert said.
Roberto Eiseman, a Warrior senior, finished the race in 16:59 to take first for the boys.
"We know our home course, so I just gave it all that I had," Eiseman said. "I knew what to do since we practice here a lot."
Eiseman said he pushed himself to defend his home turf.
"I think this was the best race our team has had this season," Eiseman said.
Stuttgart triumphed in both the boys and girls team events. Landon McKinney (17:07) and Jack Raddatz (17:39) finished second and third in the boys race. Wiesbaden took the first three spots in the girls race, including Kaitlyn Taylor (20:05) and Maria Lambert (20:08). But Stuttgart took the next seven spots.
Knowles.aaron@stripes.com Twitter: @AKstripes