Wiesbaden, BFA split doubleheader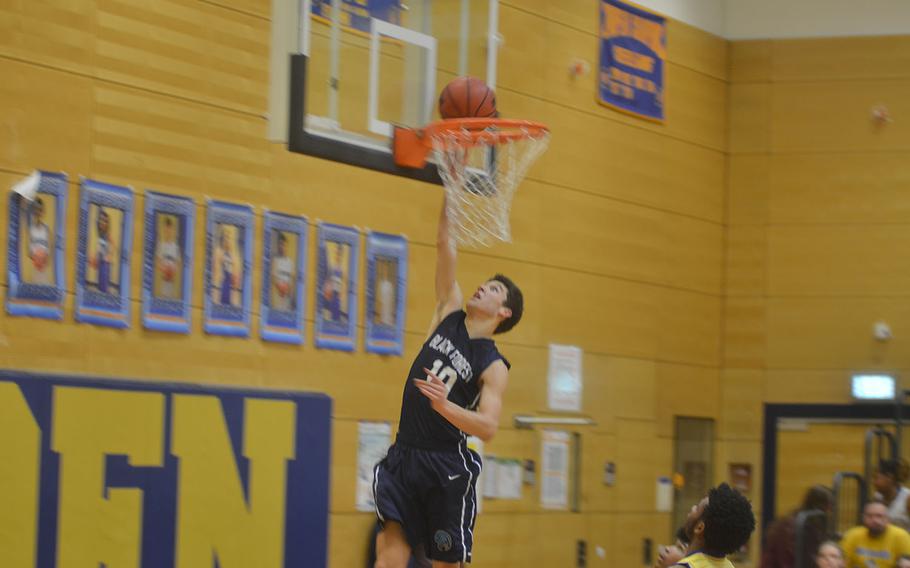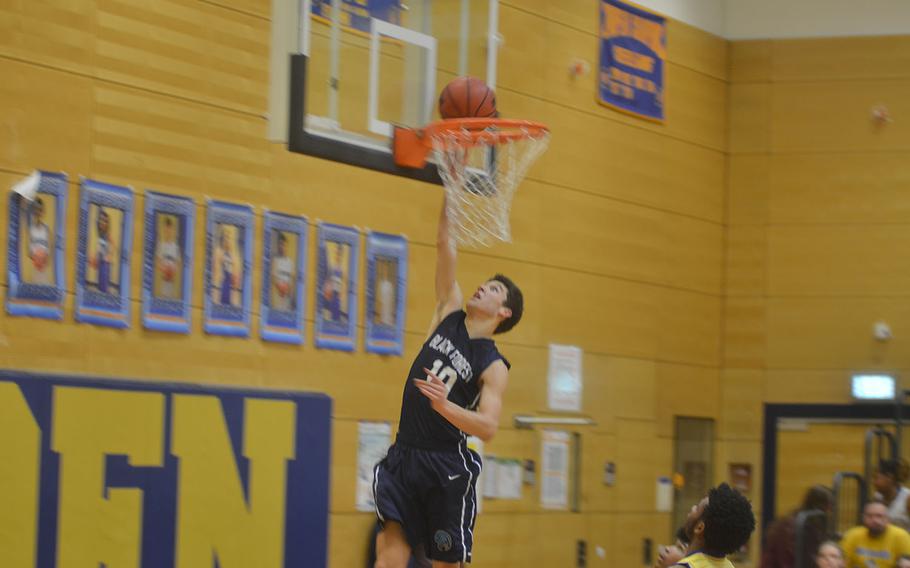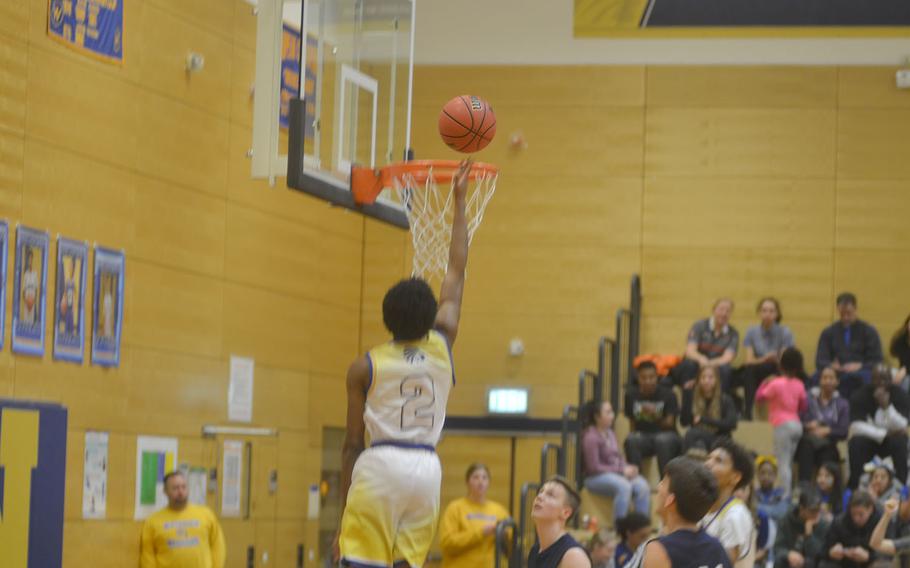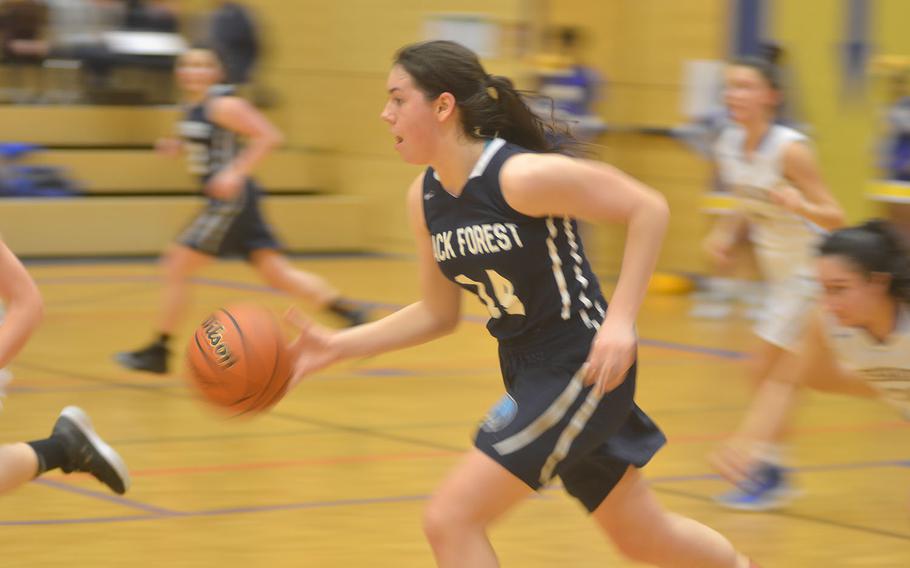 WIESBADEN, Germany – The Wiesbaden boys basketball team played its first four games of the season on the road.
Friday, the Warriors had their first home game. But they struggled a bit before ultimately giving their fans what they wanted: a 71-63 victory over Black Forest Academy.
Early in the first quarter, BFA began pulling ahead as Wiesbaden stumbled through several plays. Once they got into a rhythm, the Warriors began to pull past the Falcons and did not let up until the end.
Tyrese Harris, a senior and guard for Wiesbaden, scored 23 points, including a buzzer beating three-pointer at the end of the third quarter.
Wiesbaden coach David Brown was hoping for a more complete game from his charges.
"The game was ugly," Brown said. "We didn't play defense as nearly as well as we normally do. Our objective is always to learn more, get better and have fun; I think we did two out of three tonight."
"This is our first home game of the year, so the kids had a lot of angst and energy built up," Brown said. "So, they started off making mistakes, but they settled down and started talking to each other."
"BFA played much harder than we did this game, which I like least about it," Brown said.
GirlsBFA 31, Wiesbaden 24: BFA senior Kennedy Wilbanks scored nearly half of her team's points, totaling 14.
Wiesbaden communicated very well, which led to successful passing plays but not baskets.
And on defense, they couldn't keep up with BFA's quick players.
Twitter: @AKStripes