Warriors start off season in strong form
---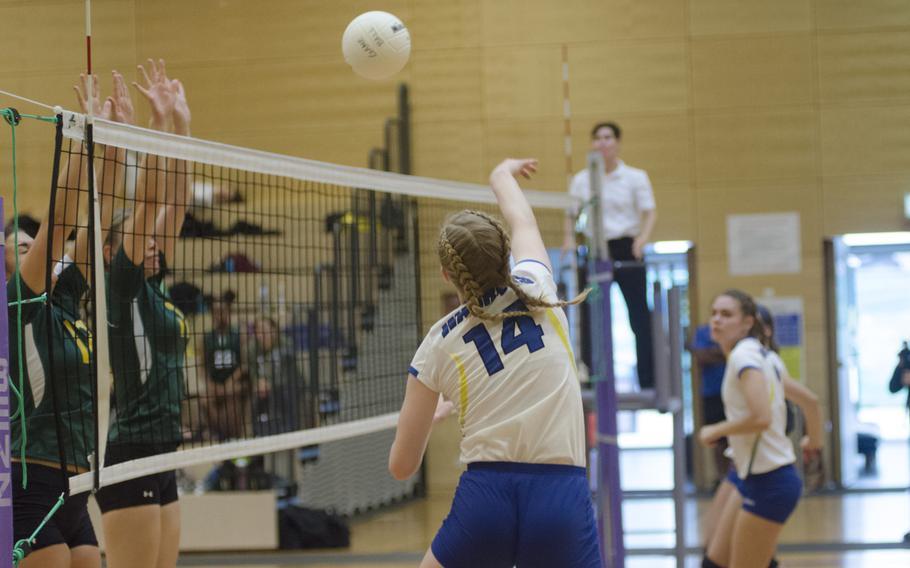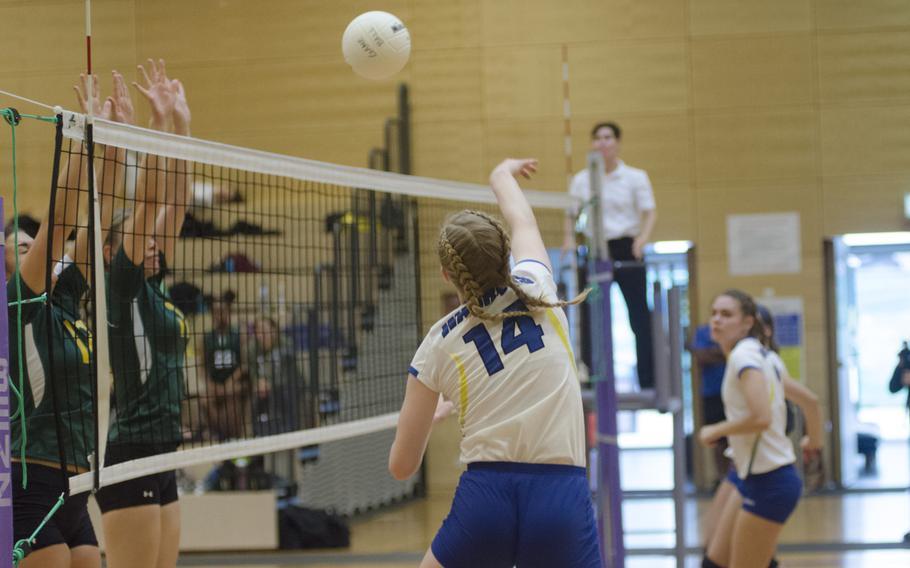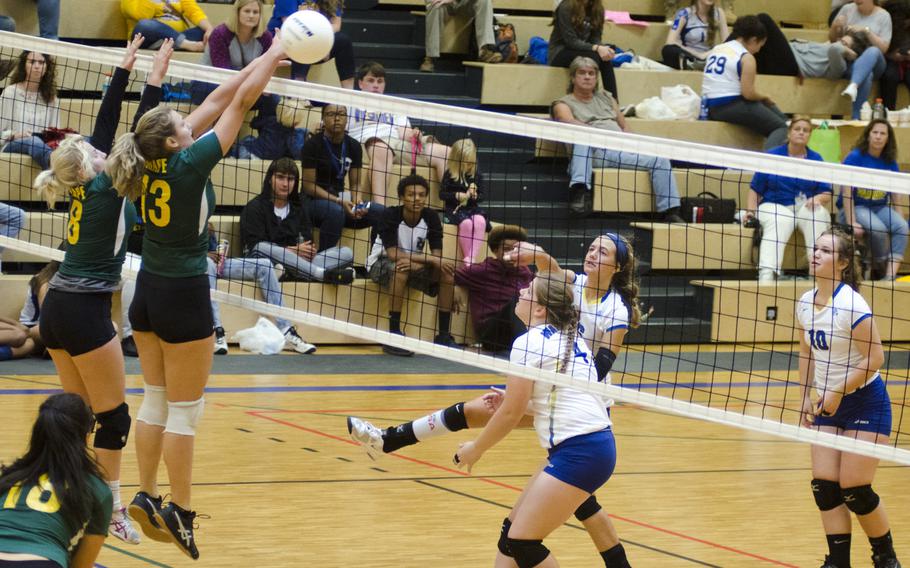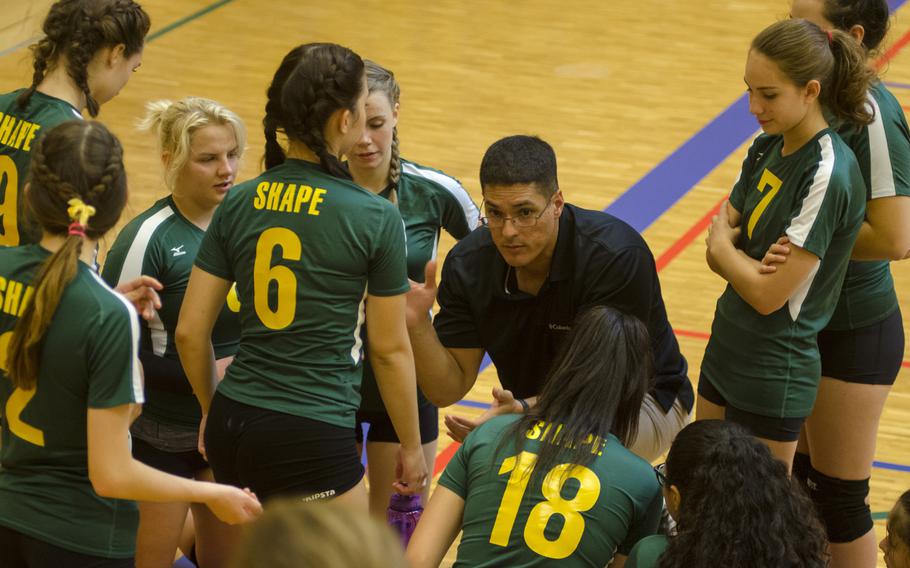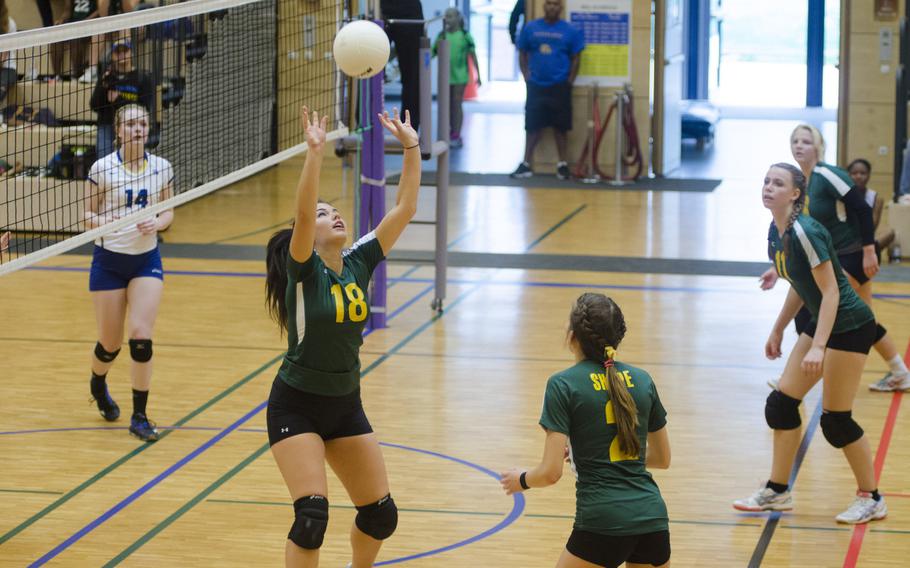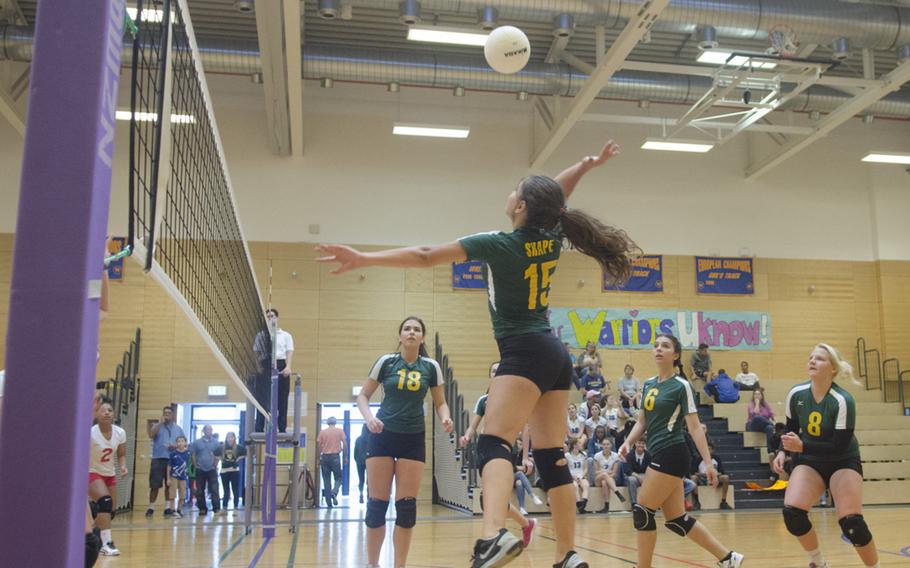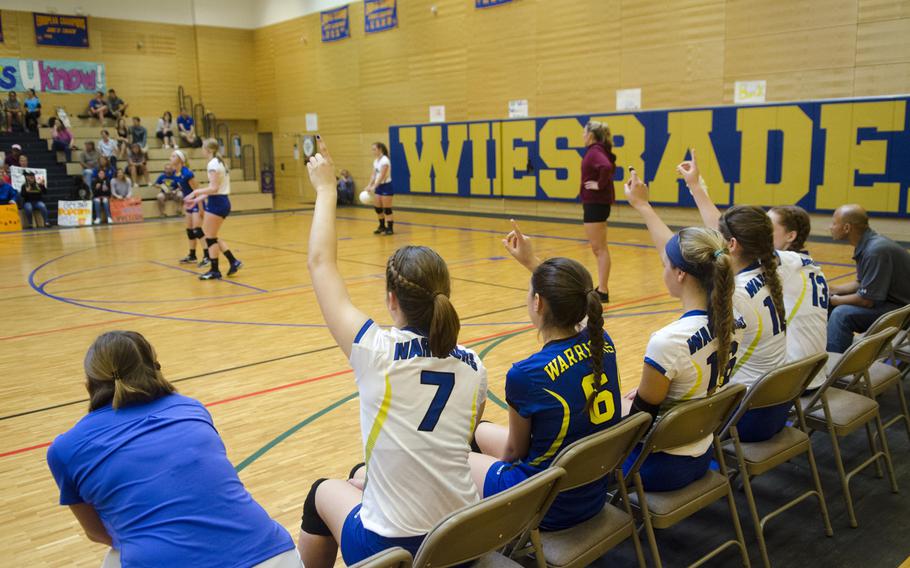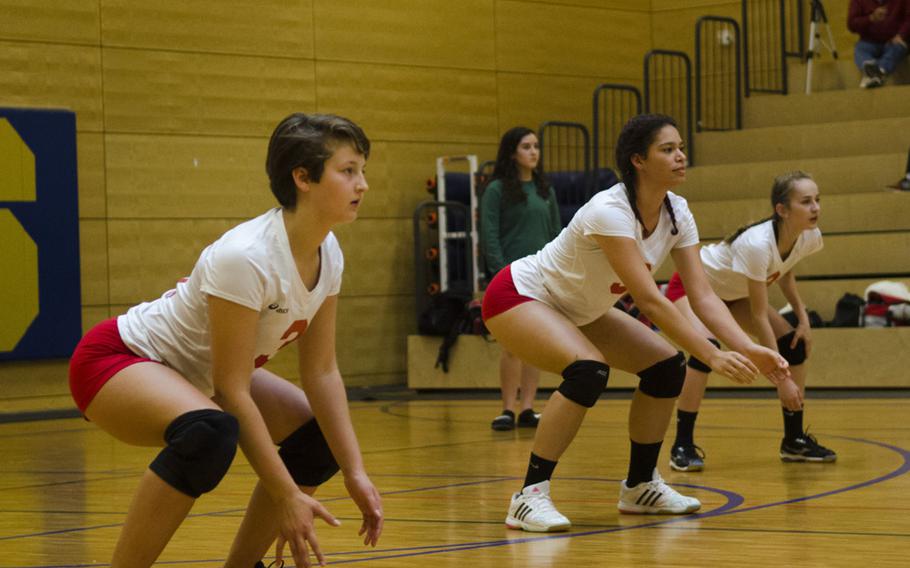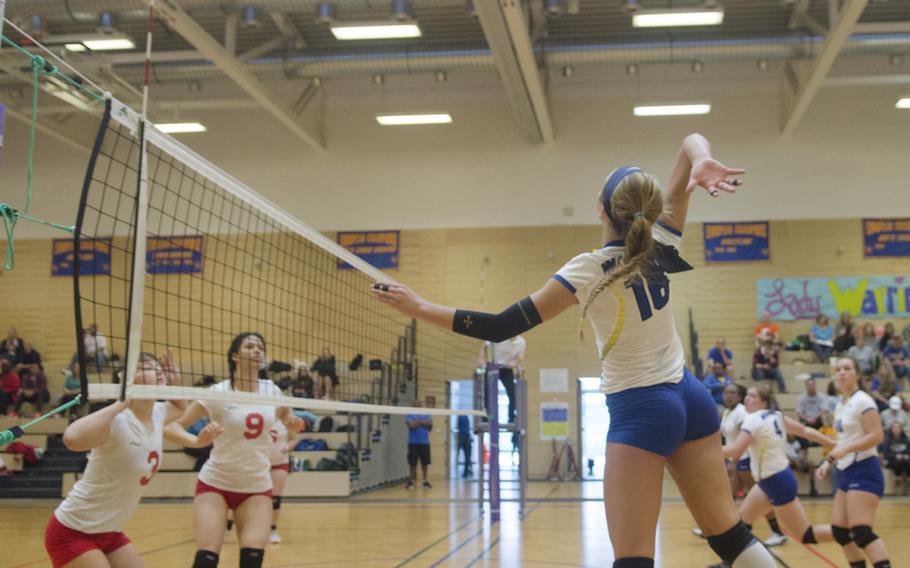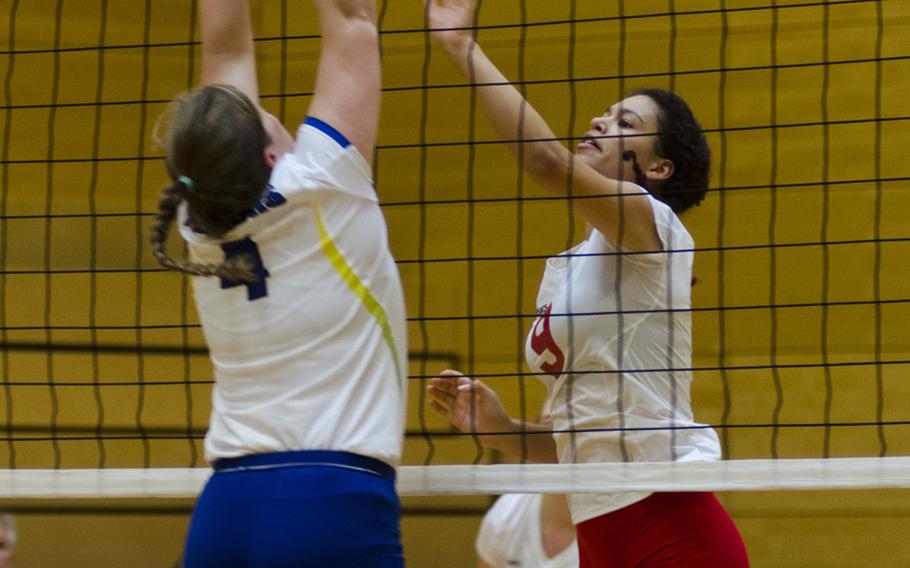 WIESBADEN, Germany — After having gone out agonizingly – in five sets – in last year's DODEA-Europe Division I volleyball semifinals, it seems Wiesbaden has begun this season on a mission.
The Warriors looked very impressive in routine wins over SHAPE and Kaiserslautern Saturday, winning both matches in the minimum three sets each.
Brigantia O'Sadnick, a senior, and Mallory Johnson, a junior new to the school, looked a class above as they consistently finished attacks for the hosts.
"You don't get a lot of right side hitters that are as talented as she is," Wiesbaden's Melanie Hirschel-Weber said of teammate Johnson.
First-year coach Melinda Moed said Johnson's experience with club teams in the U.S. will serve her team well this year and next. Her all-around game was especially on display against Kaiserslautern, where she collected two aces, two kills and two assists.
Moed praised Johnson's hitting partner O'Sadnick, who was all over the court and finished with a perfect service record and six kills over the two matches, as well.
"She's been varsity since she was a freshman," Moed said. "She's multidimensional, she can play front-row, back row and has a really strong hit."
With strong complementary contributions on the day from Hirschel-Weber, libero Evelyn Dougherty, and hitter Salote Husseini – who hit serves and kills alike with exceptional power – Wiesbaden looks to be a force to be reckoned with this fall. For Kaiserslautern and SHAPE, who both had disappointing campaigns last fall, there were glimmers of hope.
SHAPE coach Ricardo Carreras praised his players, who split their games against the Warriors and Raiders.
"We're happy with it," Carreras said. "We gave Wiesbaden a good game, even though we lost in three sets. I'm really proud of my girls."
Carreras said his team has practiced so far this season with a bit of an edge.
"The girls are very hungry this year because the word around the league is that all of our good players left, so now they are trying to prove them wrong," he said. "They are hard workers, resilient in what they do and will try to overcome any obstacle."
Monta Bubuce, the team's captain, and Josie Whitaker, who served as a makeshift libero, were singled out as performing well by Carreras. In SHAPE's four-set win over Kaiserslautern, Bubuce served up a remarkable 12 aces. In that same win, Megan Vanheukolm got five kills and five blocks.
Kaiserslautern, as last year, is a young team with players who are still developing their spatial awareness,coach Dennis Decker said.
"They just sit there sometimes and don't know where the net is yet, but I think as we [work] on that it will become a positive later this season," he said.
Senior outside hitter Christa Becherer said she's cheered by the skill level of her fellow players compared to previous seasons, but it will be a long slog to reach the Europeans.
"It's every team's dream to [go far in] Europeans, so of course we want to get there," she said. "But we'll have to work our butts off for it."
---
---
---
---