Warriors debut with weekend sweep
by
Eric A. Brown
December 7, 2013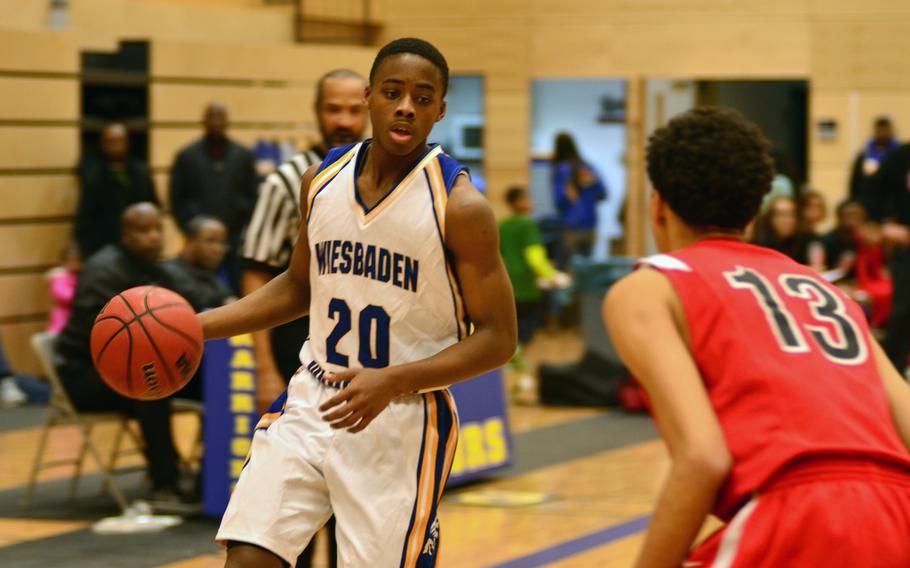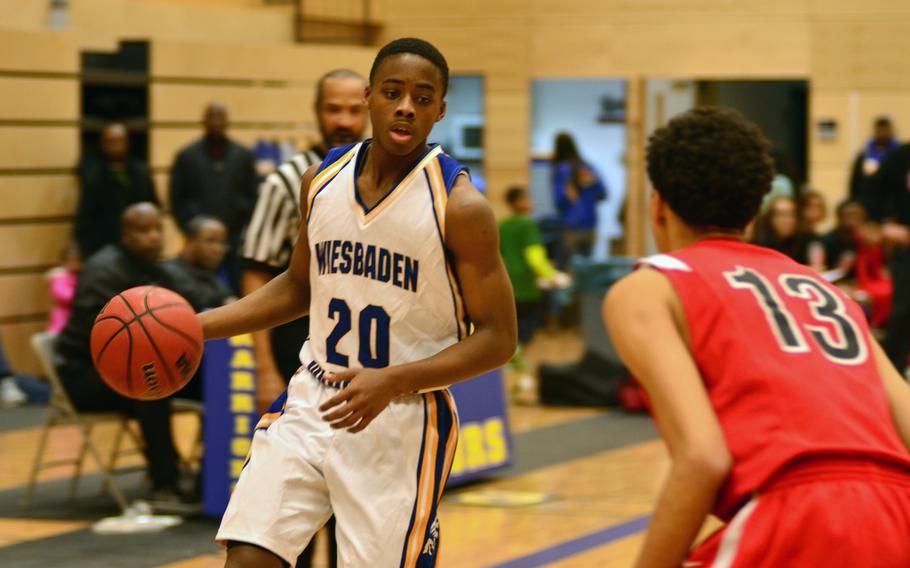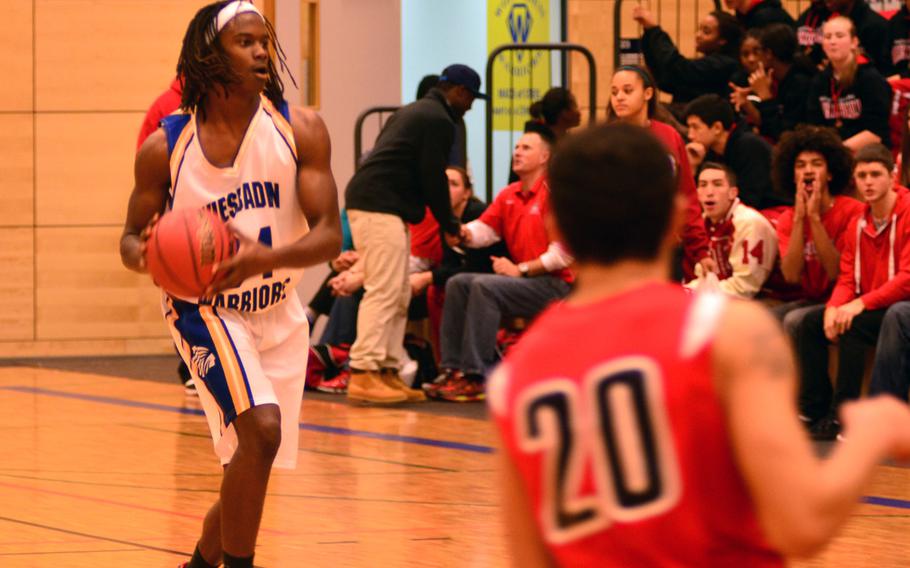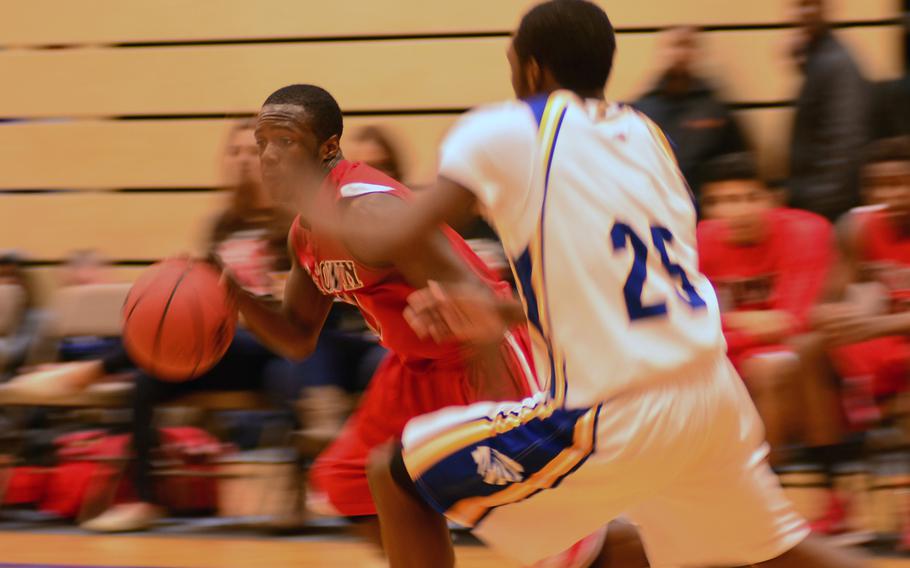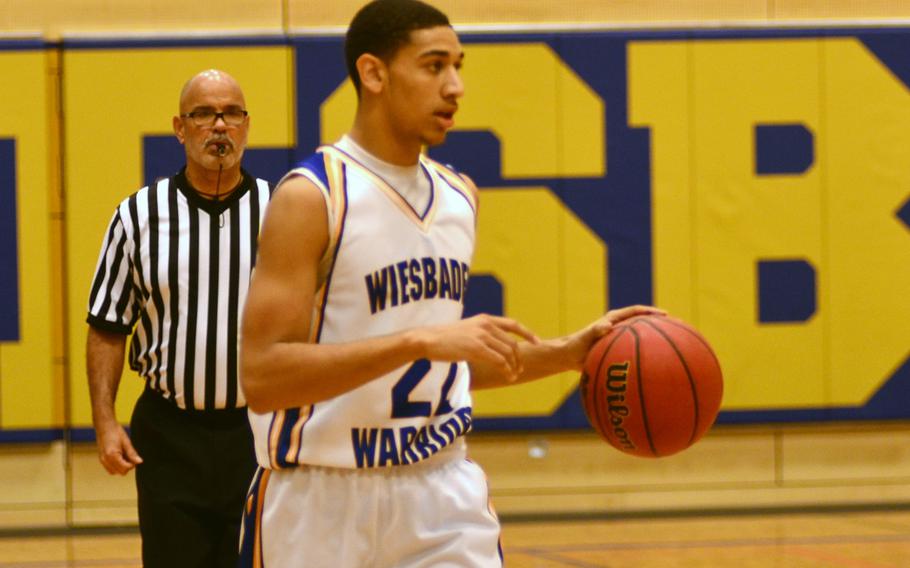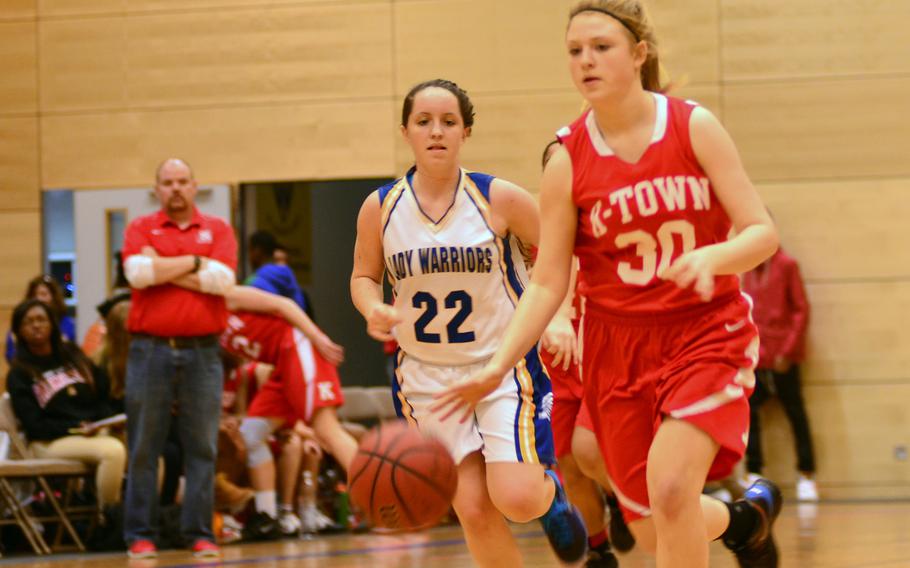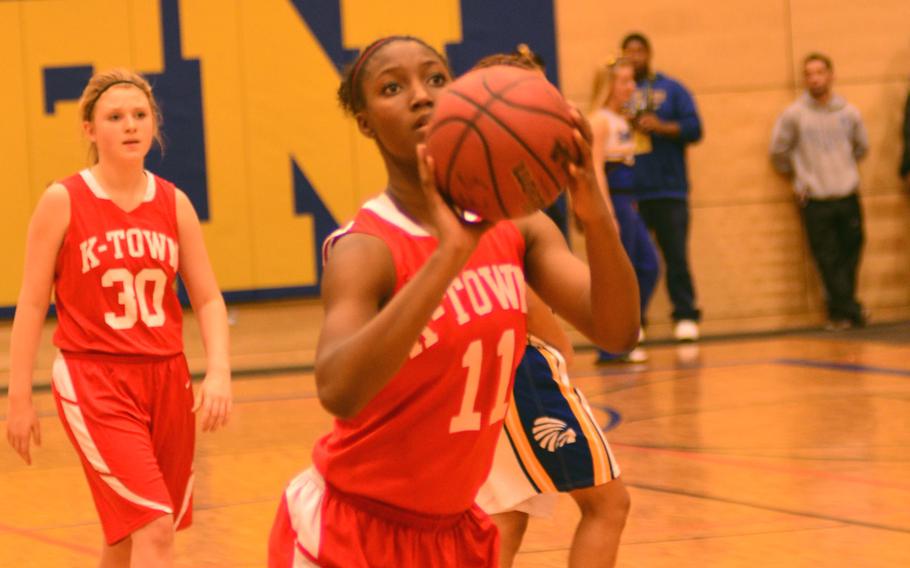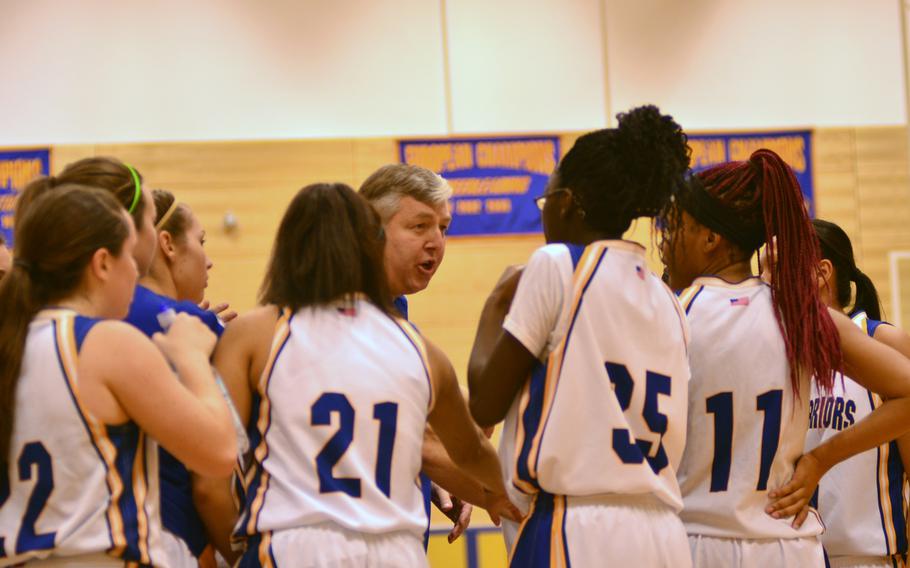 WIESBADEN, Germany — The Wiesbaden Warriors emerge from their DODDS-Europe basketball season opening weekend unscathed after Friday's routing of Baumholder and Saturday's tougher defeat of the Kaiserslautern Raiders.
The Raiders girls came out strong early on 10-2 and didn't allow Wiesbaden to score until late in the first quarter when Warriors' guard Rebecca Russell finally put a deuce on the scoreboard.
K-town's zone defense was able to contain Wiesbaden to only eight points in the first half, but the Warriors girls rallied in the second half and closed the lead to 21-15 in the third quarter and only two points with two minutes left in regulation.
Wiesbaden was able to tie the game 35-35 with 27 seconds left, but two Red Raiders fouls and Warriors failed free throw opportunities forced the game into overtime.
Warriors' Rebecca Russell was able to put the first two points on the board in overtime and the team stretched their lead to win the game 45-39.
"We're a really young team and we got to learn how to win," said Corey Sullivan, Kaiserslautern girls head coach.
The game's top rebounder was Wiesbaden's Cierra Martin, who scored 12 points to go with 22 rebounds.
"We got out-rebounded on the defensive end," Sullivan said.
In varsity boys action, Kaiserslautern's Lorenzo Williams and Emilio Moreno combined for 36 points, but it still wasn't enough to hold the Wiesbaden from the win.
Wiesbaden was up 19-10 at the end of the first quarter and was able to widen the gap by 15 points at the half, 41-26.
"Everyone was on their 'A' game," said Warriors' point guard Kelsey Thomas, who scored 17 points.
Late in the fourth quarter K-town had closed the lead by two points followed by a short jump shot by Lorenzo Williams which tied the game at 58. The Warriors were able to fight through to the end winning a close 78-70.
Wiesbaden coach David Brown said that his players got a little relaxed in the second half, but were able to keep the pressure up.
Kaiserslautern's Williams gave them some trouble, though. He scored 18 points and had five assists.
"We did a pretty good job at keeping Lorenzo out of the paint," Brown said. "Once he got in the paint, he really got going."