Vilseck wins the battle of Falcons
---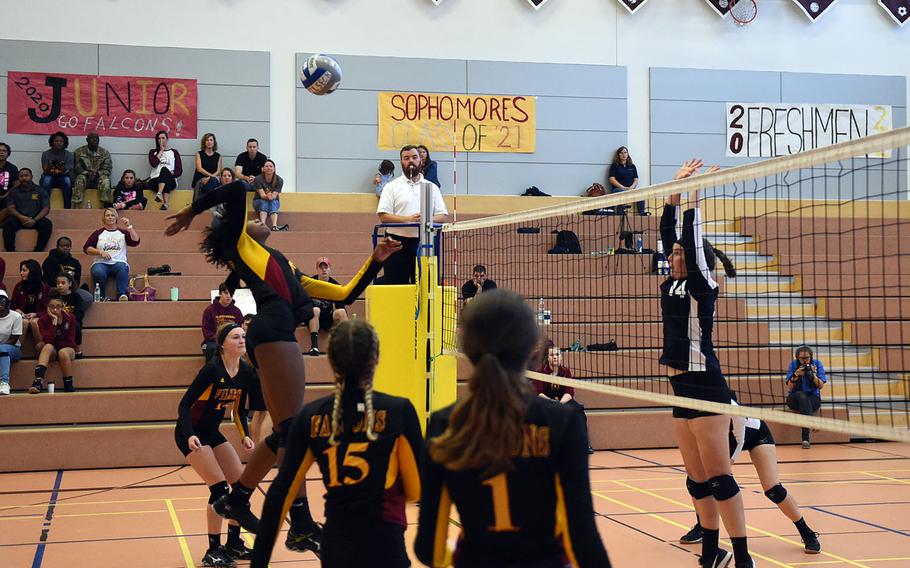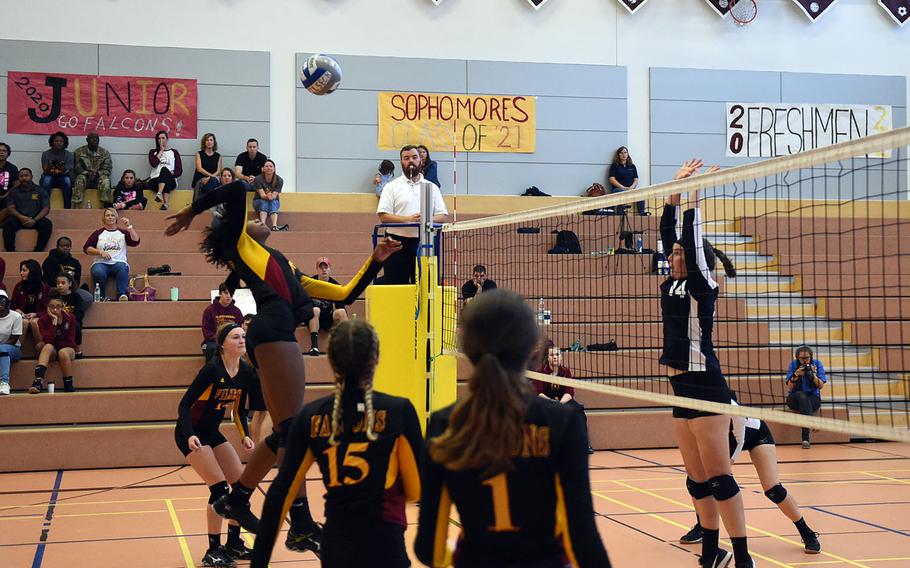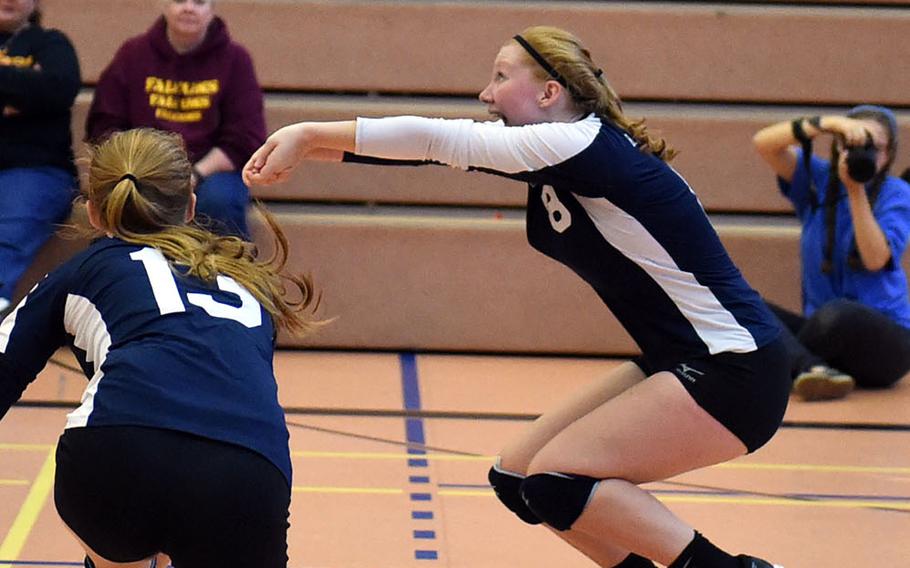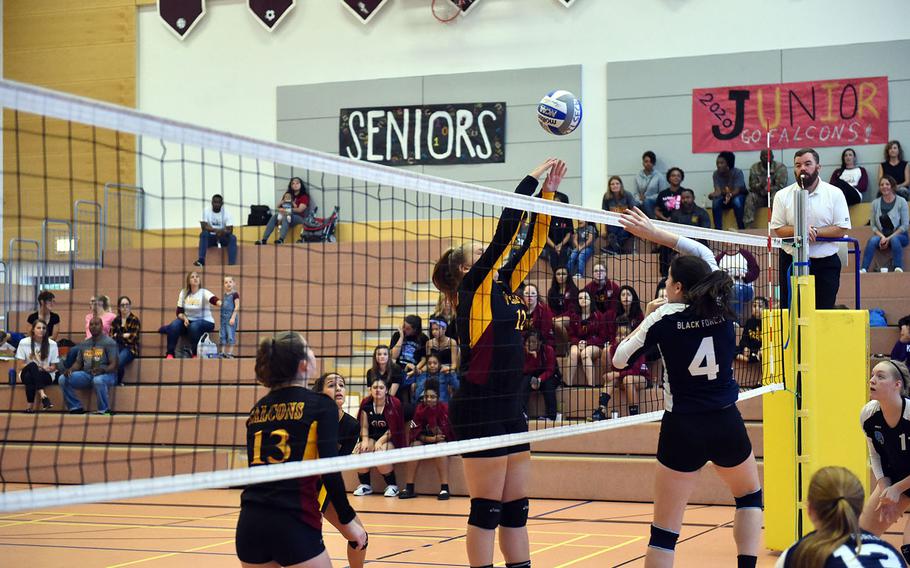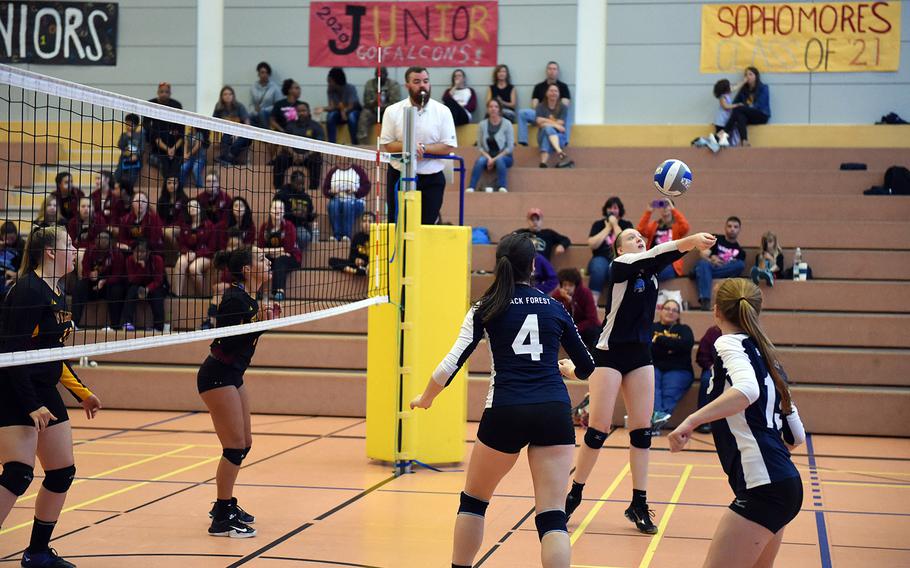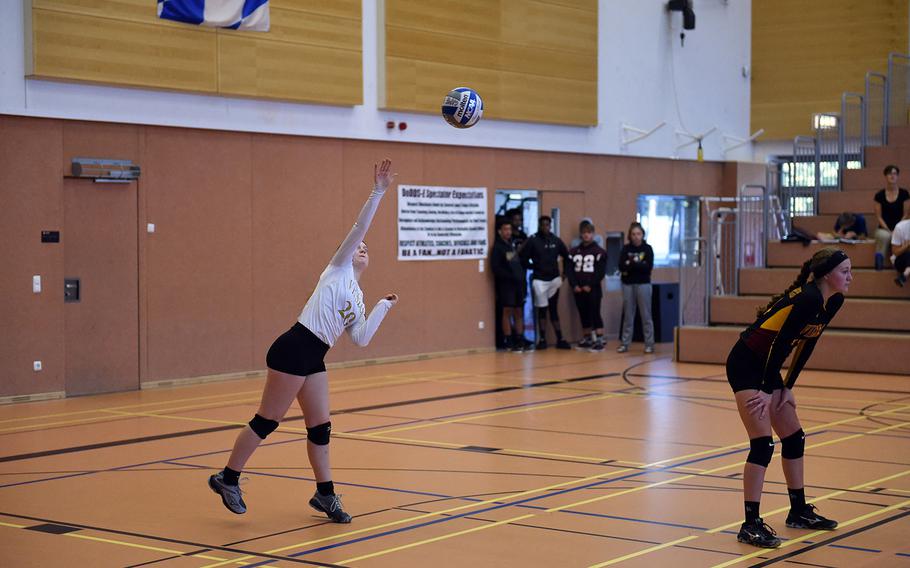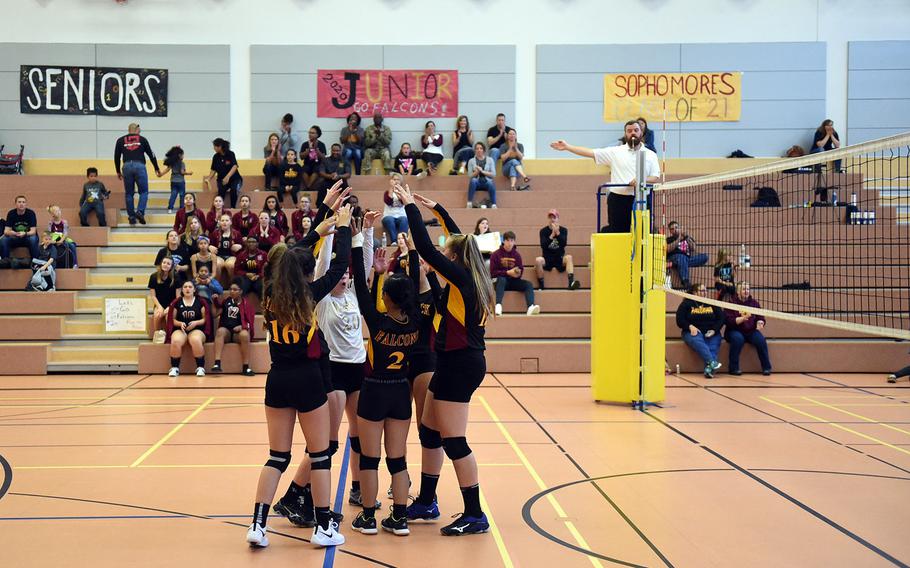 VILSECK, Germany – Vilseck emerged victorious Saturday when its girls volleyball team faced off against Black Forest Academy. But it wasn't easy.
Division I Vilseck won the first two sets fairly easily in a 25-15, 25-17, 21-25, 27-25 victory. But Division II Black Forest Academy, which also sports the Falcons as mascots, rallied in the third, with both teams playing strong volleyball, and tied up the game at 15-15 before eventually forcing a fourth set.
"Vilseck always brings good competition, and we knew that going in. We knew we had to play as hard as possible, and learn from our mistakes," BFA coach Kim McKell said. "In the third (set) we just didn't give up and didn't let them win. Even when it looked like we might lose. When we let another team dictate the pace of the game, then we can't win."
The final set was neck and neck. A revitalized BFA went point-for-point with Vilseck almost the whole game. But in the end, Vilseck pushed over the last two points.
"We were playing every bit of that game to win," Vilseck coach Brian Swenty said. "We served and passed well. If you don't do that, it's hard to win."
Swenty attributed his team's win to a commitment to the team and playing hard.
"Persistent effort is what it's all about," Swenty said. "You keep up the high energy, the entire time, no matter what."
To help maintain that energy, Vilseck benefitted from outside hitters Cecelia Jackson and Bela Fedorsin, who both stopped attacks, and consistently scored on Black Forest Academy.
"Good outside hitters will bail you out, and keep the ball in play," Swenty said.
Another standout for Vilseck was Tadeja Marshall, who at 6 feet tall, was easily the tallest girl on either team. She routinely landed power spikes on the other side of the net.
"She (Marshall) is a heck of an athlete," Swenty said.
Twitter: @Marty_Stripes
---
---
---
---