Vilseck vows to get back into the win column
by
Martin Egnash
September 2, 2018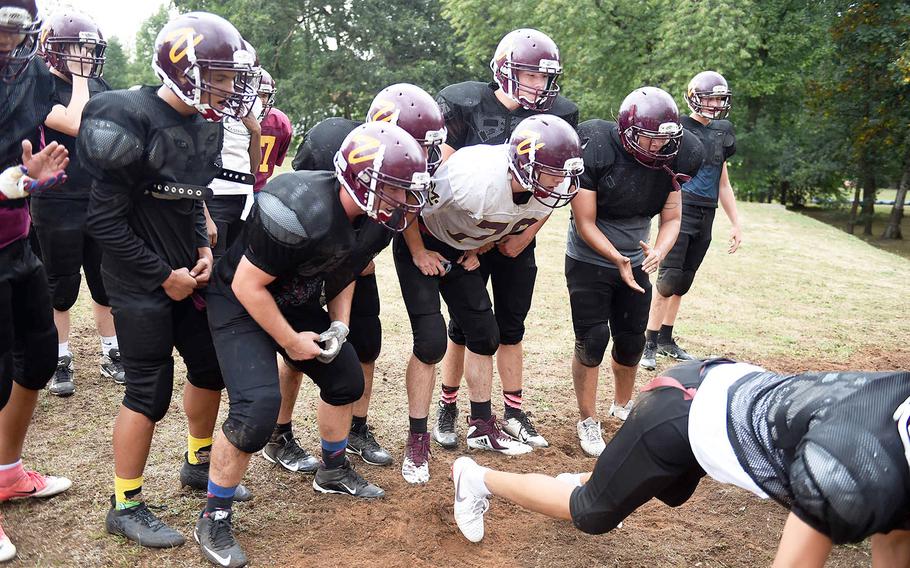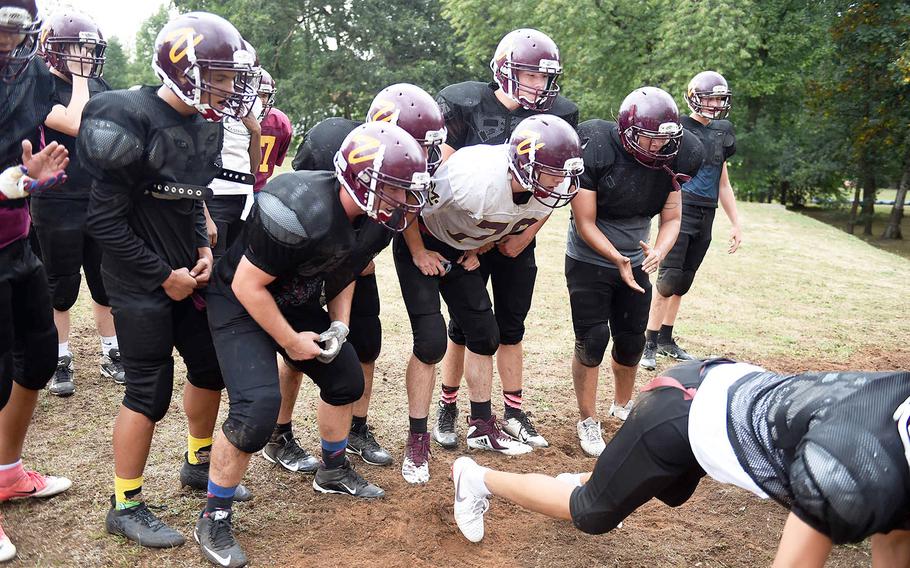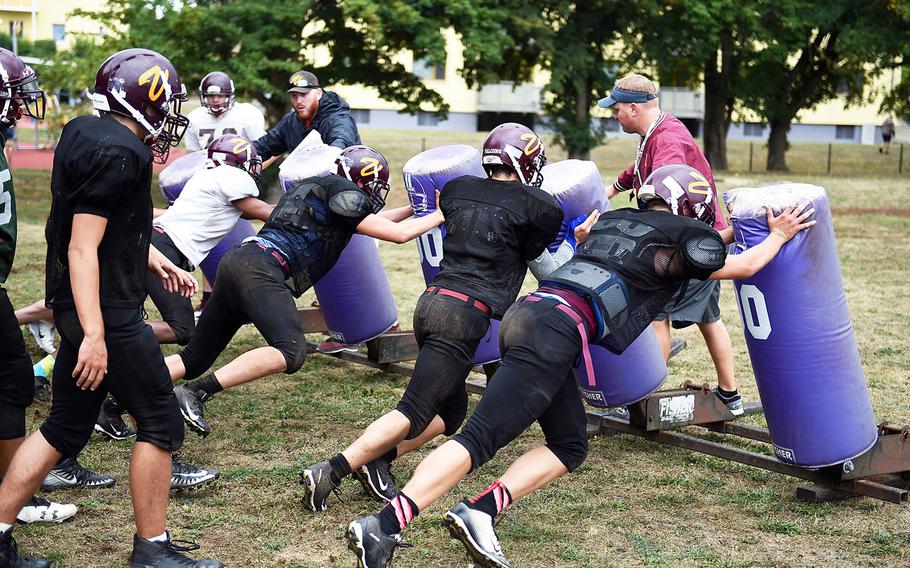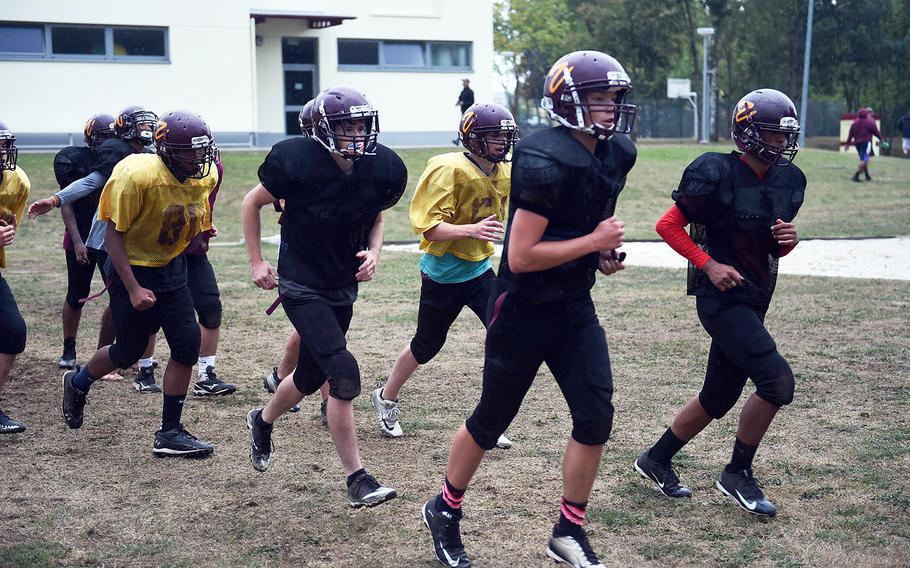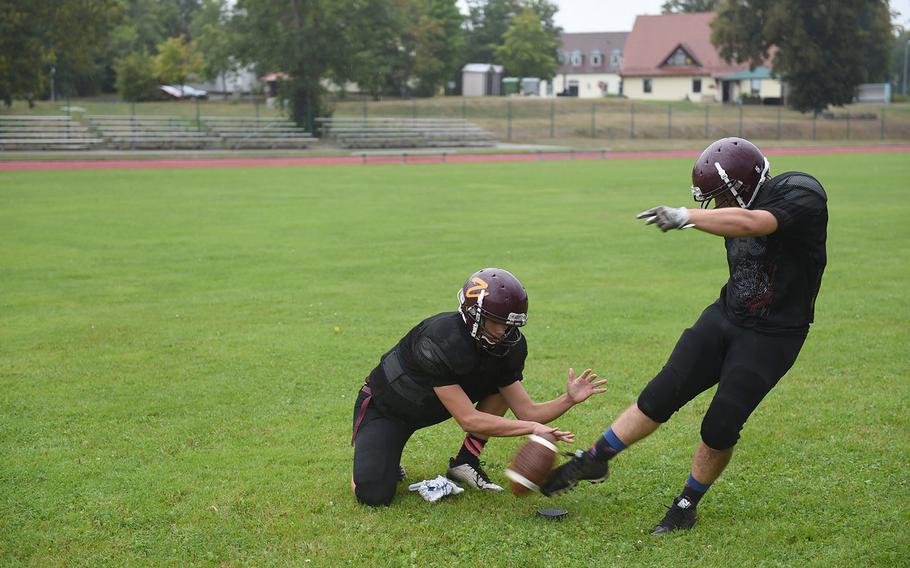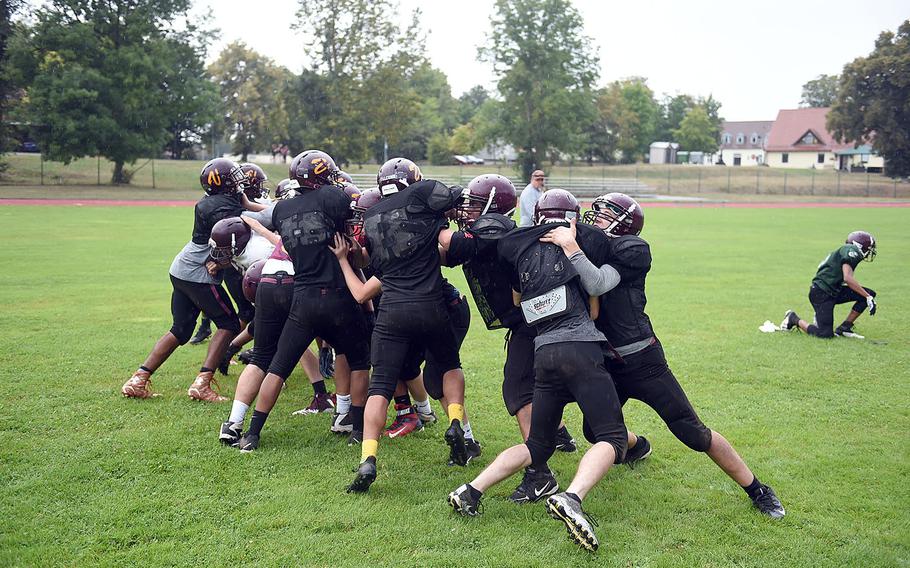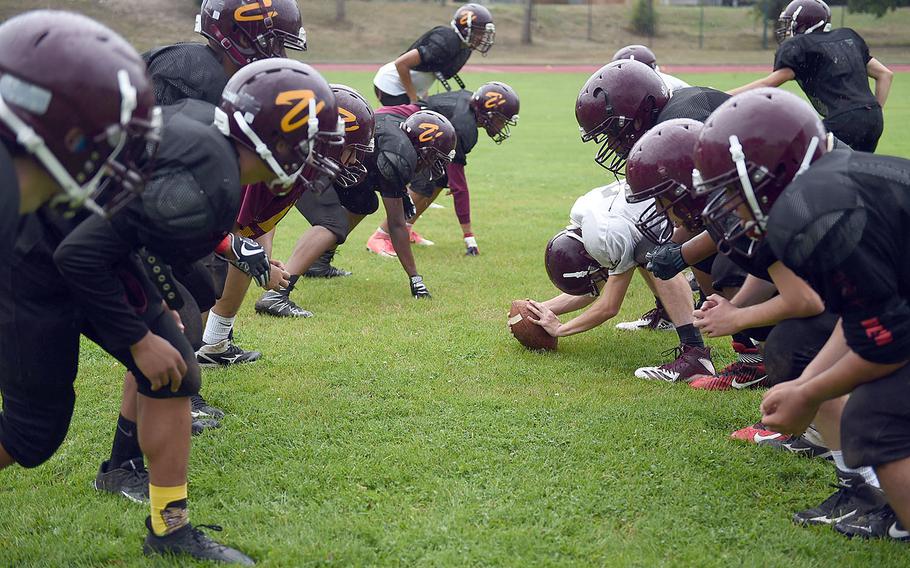 Twelfth in a series of looks at high school football camps around Europe.
VILSECK, Germany – Last season, the Vilseck Falcons didn't win a single game. They are determined not to let that happen again.
The largely new team is working on cardio, plays and football fundamentals to turn their losing streak around.
"Our goal is to win games," assistant coach David Nichols said. "We definitely plan on improving from last year."
And the Falcons have several key players to look out for to help them achieve that goal.
Christian Brashears, a senior linebacker and tight end, is the team captain this year, and the coaching staff say his athleticism and focus are helping the team out this year.
"He (Brashears) is a player-coach," Nichols said. "He's a great kid. He understands what the coaches want, and gets the other players involved."
Another player to look out for is Jordan Leighty, a junior linebacker and running back, as well as a kicker.
"He (Leighty) is in great shape, and is doing really well, and has a great attitude," Nichols said. "This is the best team I've seen in my three years coaching here."
The Falcons are putting in the hours, practicing every day after school. But it's their teamwork both on and off the field that really sets them apart from previous years, Nichols said.
"This team is jelling better than ever before," Nichols said. "During practice. During class. After school. These kids are working together as a team, motivating each other, doing the right thing, and committing to the team."
Twitter: @Marty_Stripes