Vilseck stays hot by sweeping pair from Wiesbaden
by
Dan Stoutamire
May 6, 2017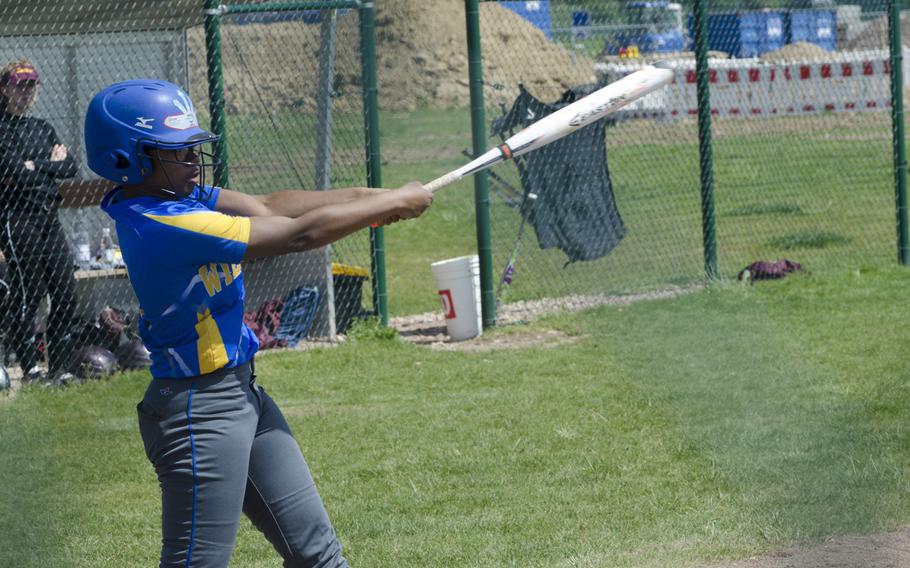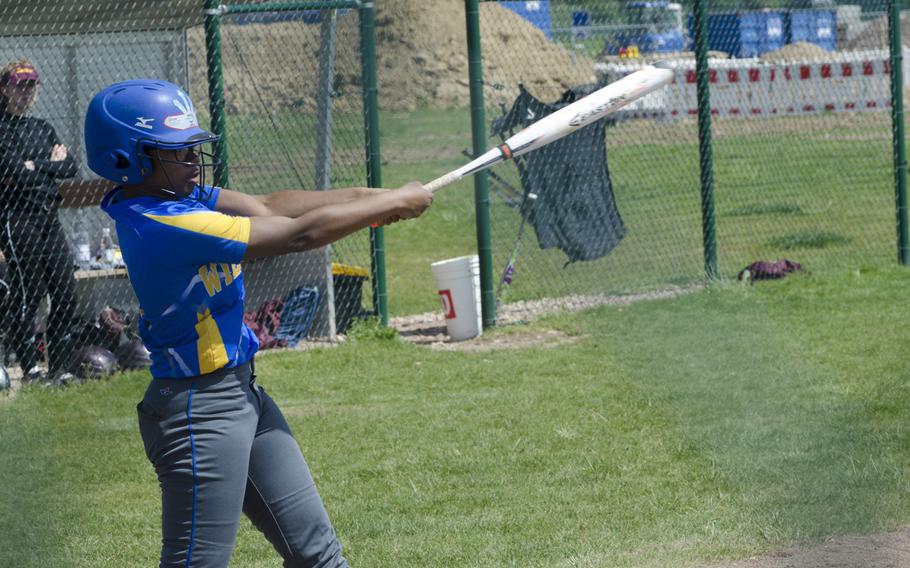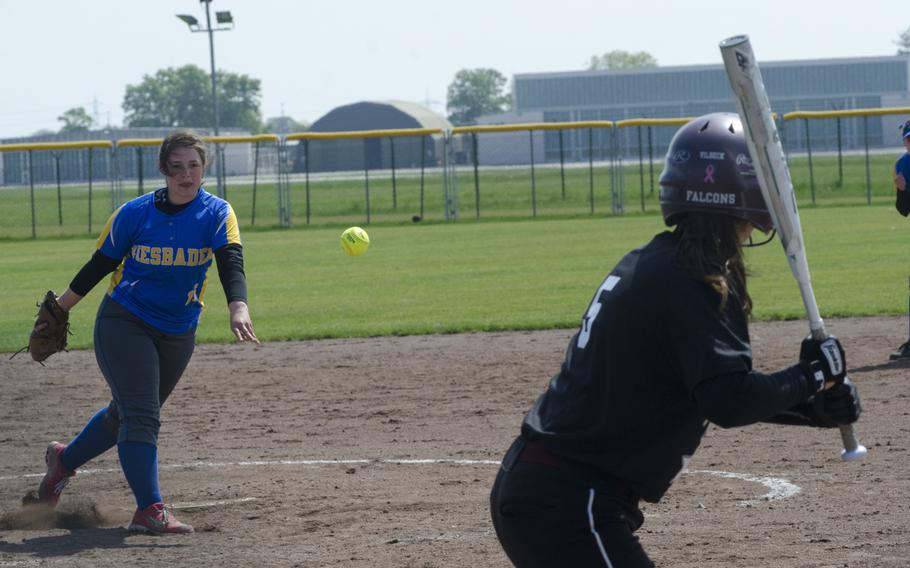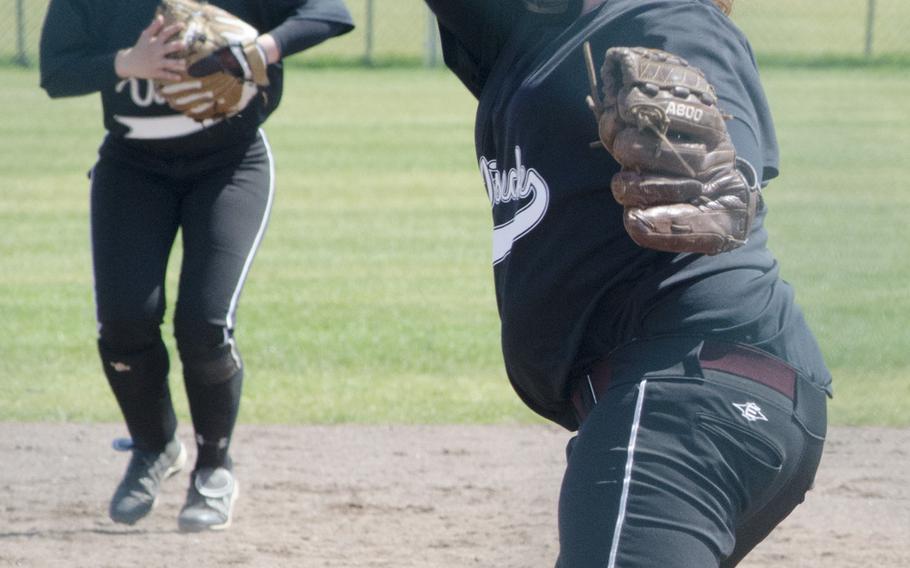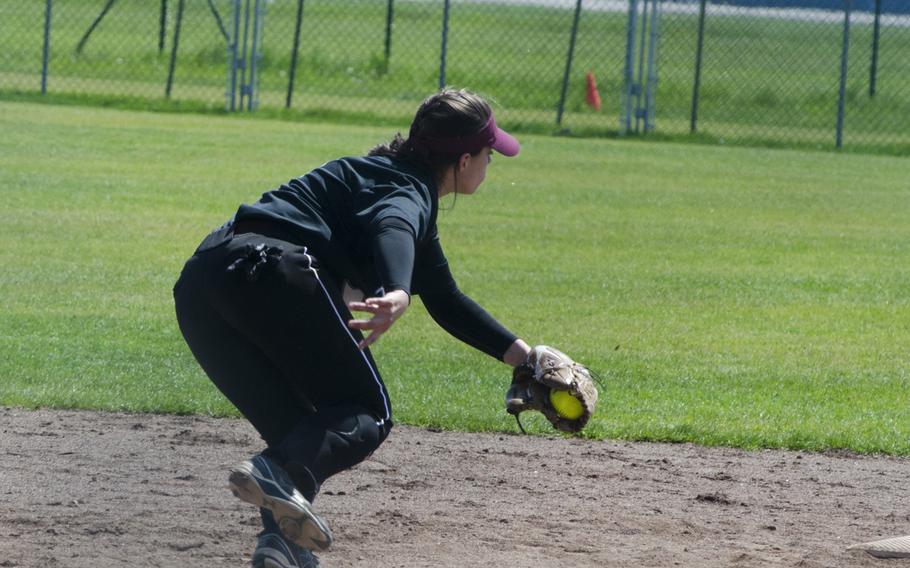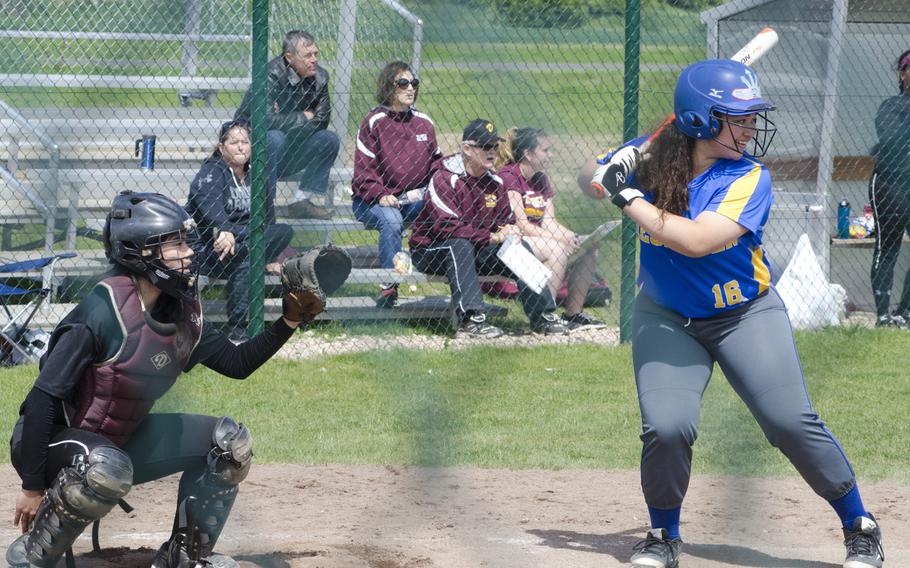 WIESBADEN, Germany — A strong Vilseck softball team was too much for a rebuilding Wiesbaden squad, taking both games of a doubleheader against the hosts Saturday.
Strong hitting from the top of the lineup, including Ashley Irby, Isabella Brasi and Mohagony Lediju, saw the Falcons score a combined 35 runs over the two games and win the first 19-0 and the second 16-10.
"We did really well communicating, we're really good at that, trying to lift each other up so that we don't get down in a hole and stay there," shortstop Brasi said. She finished a combined 4-for-6 and scored six runs.
The Falcons moved to 9-1 and the experienced squad has to be considered strong a contender for this year's DODEA-Europe softball crown.
"We've got eight seniors back, I think it's a great opportunity for us this year," coach Jim Hall said, adding there are still things the team needs to perfect before the tournament. "Sometimes we play great defense and sometimes we make three errors in a row, so consistency's what we've got to work on."
Many of the team's key players have played together since middle school, something of a rarity in DODEA sports. It's something Lediju said helps them on the field.
"We play well as a team, we know each other and love each other, we have each other's backs," she said.
Host Wiesbaden dropped two more games in a disappointing and thus-far winless campaign. There were times the Warriors simply couldn't find a way to get an out, with Vilseck hitters seeing multiple at-bats per inning, particularly in the first game. However, a late rally, including a nine-run fifth inning to close out the second game, give the Warriors some room for optimism.
"I think we just realized it was all in our heads, and once we started, we got really excited and was a domino effect, and lifted up our spirits," third baseman Maria Jenkins said.
Despite their struggles this year, Jenkins said the team is improving on a weekly basis.
"I see a lot of improvement especially in practice," she said. "Every week we are getting better. We need to improve our fundamentals, situationals, the basics, those go a long way."
Over the next two weeks, Wiesbaden will face off against Lakenheath and SHAPE, while Vilseck will tune up for what it hopes is a deep tournament run with games against annual contenders Stuttgart and Ramstein.
Twitter: @DKS_Stripes