Vicenza turnovers help Ansbach stay unbeaten, 25-6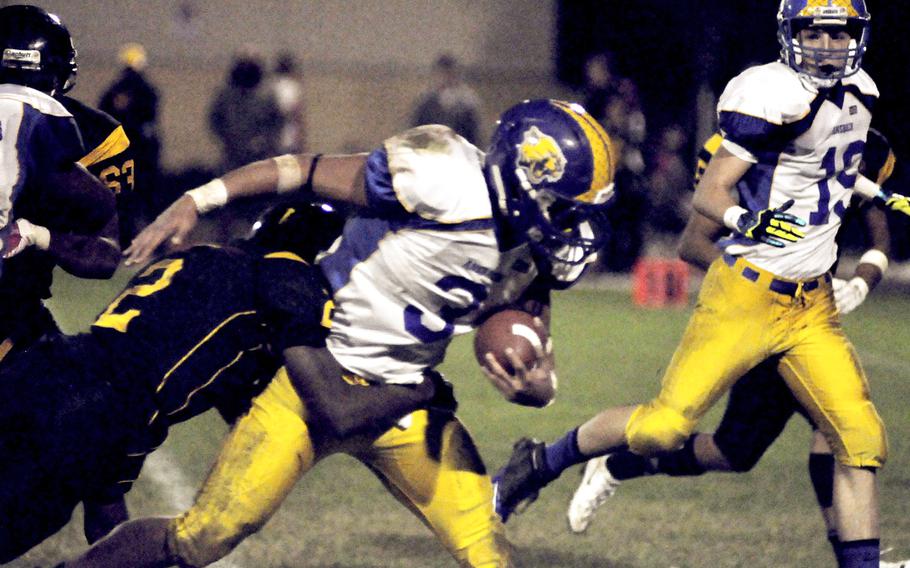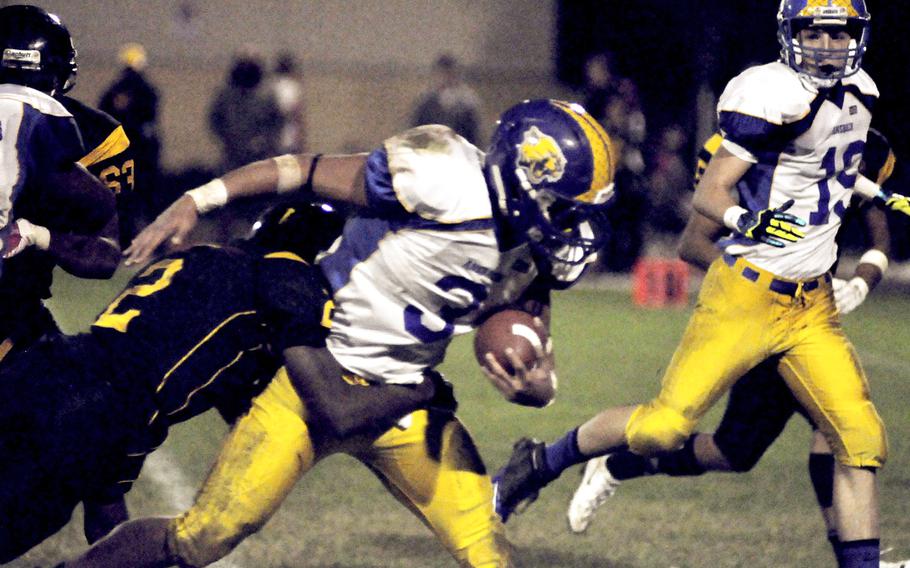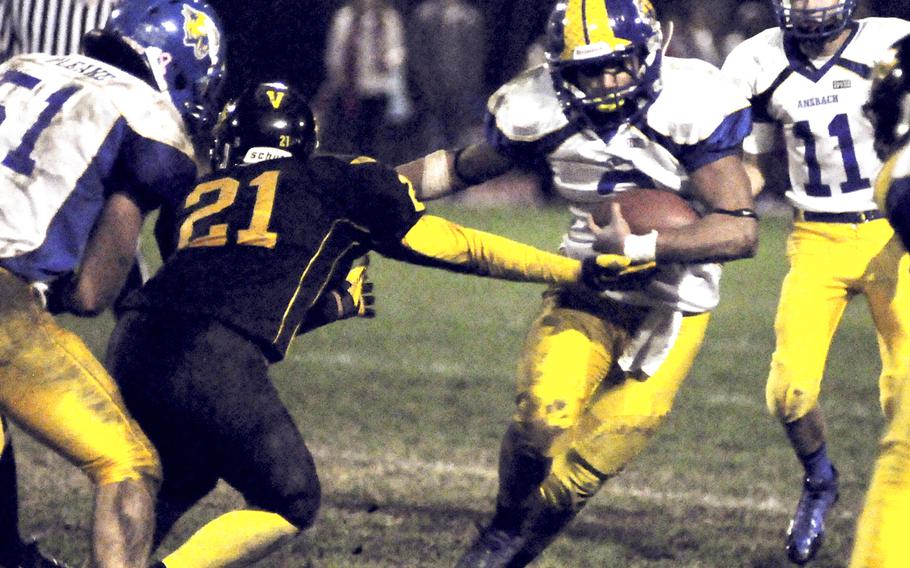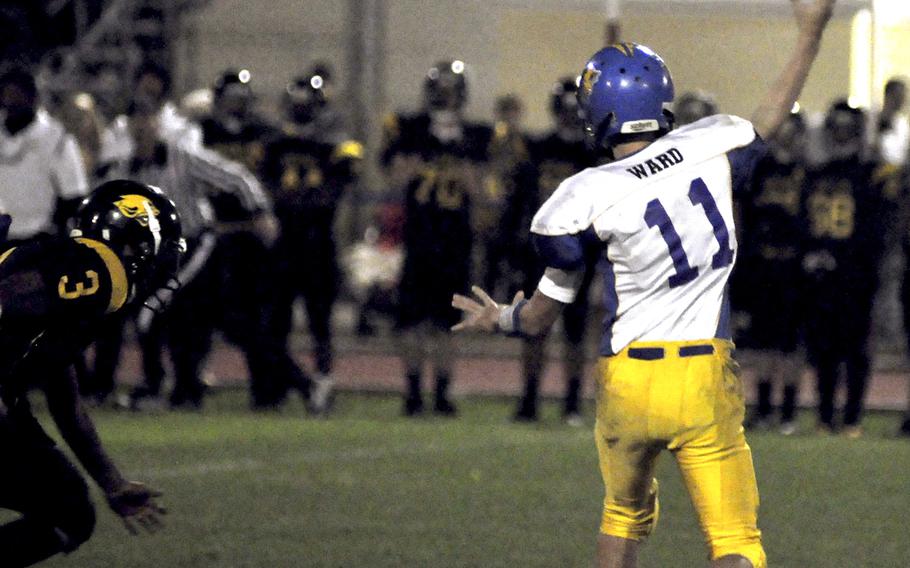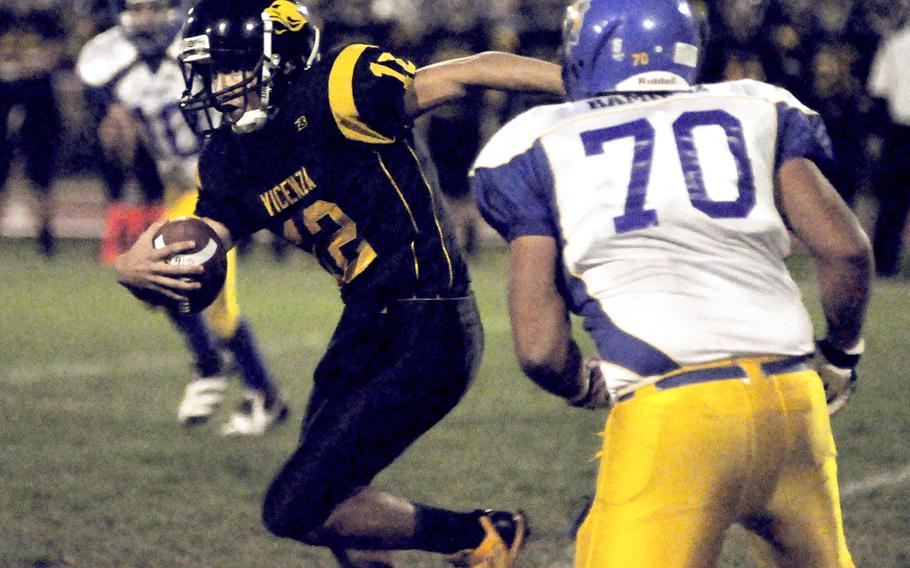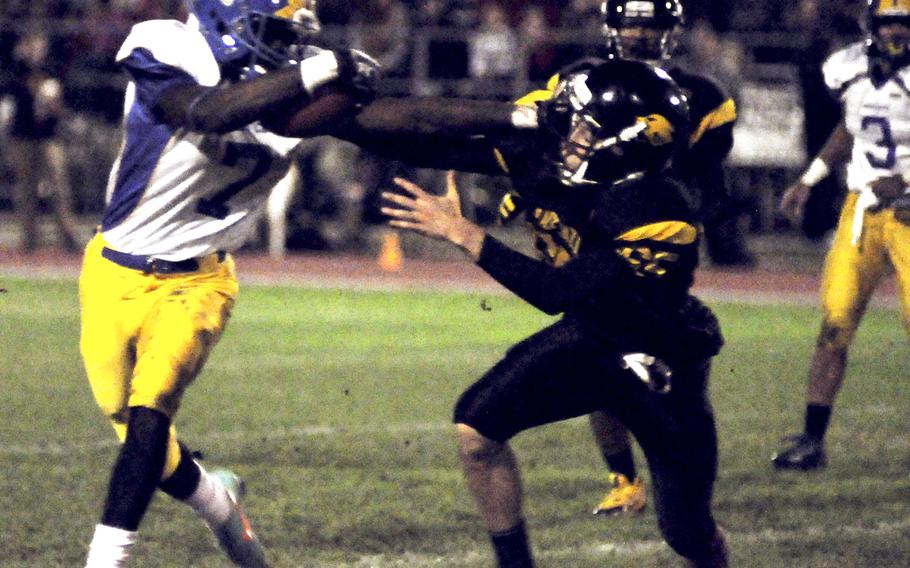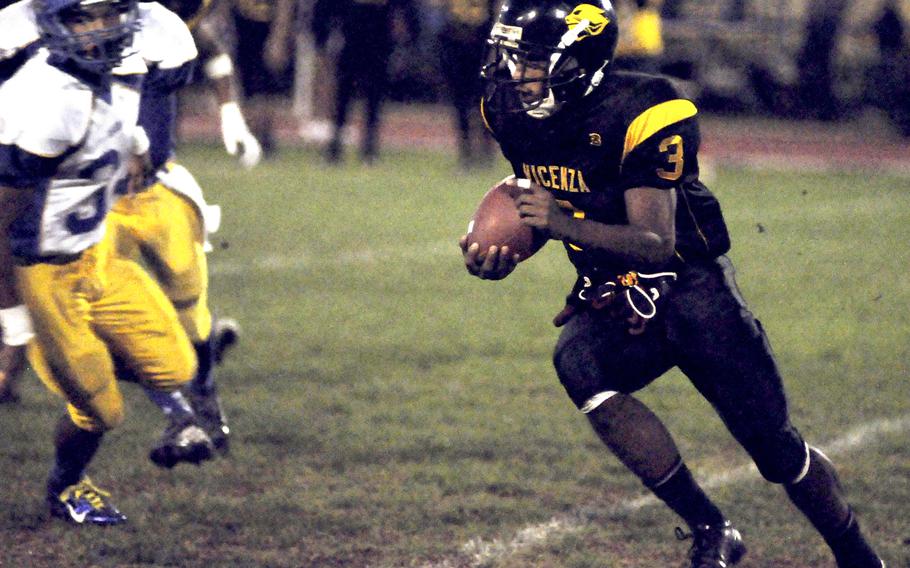 VICENZA, Italy – When your defense manages to take possession of the ball six times after stopping the opposition on downs, you tend to like your chances of winning the football game.
Unfortunately for Vicenza coach Kurt York, Ansbach didn't fail to convert every time it went for it on fourth down Friday night. And a few times, the Cougars from Germany didn't need four downs to score.
Four first-half turnovers didn't help the Vicenza cause either in Ansbach's 25-6 victory that finished off the regular season for both teams. Each will play in next weekend's DODDS-Europe Division II quarterfinals.
But it is unbeaten Ansbach that goes into next weekend with the south's top seed.
"You have four turnovers against a team like that and you can't expect to win," York said. "They're a well-disciplined team."
Vicenza took the opening kickoff and Nick Abel picked off Mario Molina's pass on third down. The Vicenza defense began a series of heroic stands by holding off Ansbach on four downs. But Molina fumbled on the next play, and Ansbach capitalized with a six-play drive that ended with Shawn McDonald's 5-yard touchdown.
Molina connected with Cameron Wilkerson on a 5-yard pass, but Ansbach got the ball back when Wilkerson was hit hard and fumbled. Eight plays later, Dorian Jones scored from 8 yards out and it was 16-0. Vicenza didn't make it easy, but Jones carried the ball 30 times on the night for 145 yards.
Vicenza turned the ball over one more time in the first half and could never get anything started, finishing with just 36 yards before halftime.
Both defenses dug in in the third quarter and neither managed to score or do much at all on offense.
That changed immediately in the fourth quarter, though, as McDonald broke a 32-yard run on the first play to set up Jones' 24-yard field goal.
Going for it on fourth-and-10 on its next drive, Ansbach quarterback Bailey Ward hit Brian Debel in stride for a 49-yard touchdown that made it a three-score difference.
Vicenza came to life offensively in the final minutes, sparked by Ethan Fullmer's 22-yard run and two passes from Molina. Fullmer scored from 3 yards out to put Vicenza on the scoreboard. Vicenza mounted a second drive, but time expired.
"That was one of the toughest games I've ever seen," said longtime Ansbach coach Marcus George. "I thought our defense played their butts off."
George said he left the game impressed by Vicenza, in the playoffs this year after only one win a season ago.
"They have so many athletes and so much speed, we had to be really careful with what we did," he said. "We're not a flashy team. We're very blue collar. And that's the way we won tonight."