Vicenza course yields a lot of personal bests
by
Norman Llamas
September 29, 2018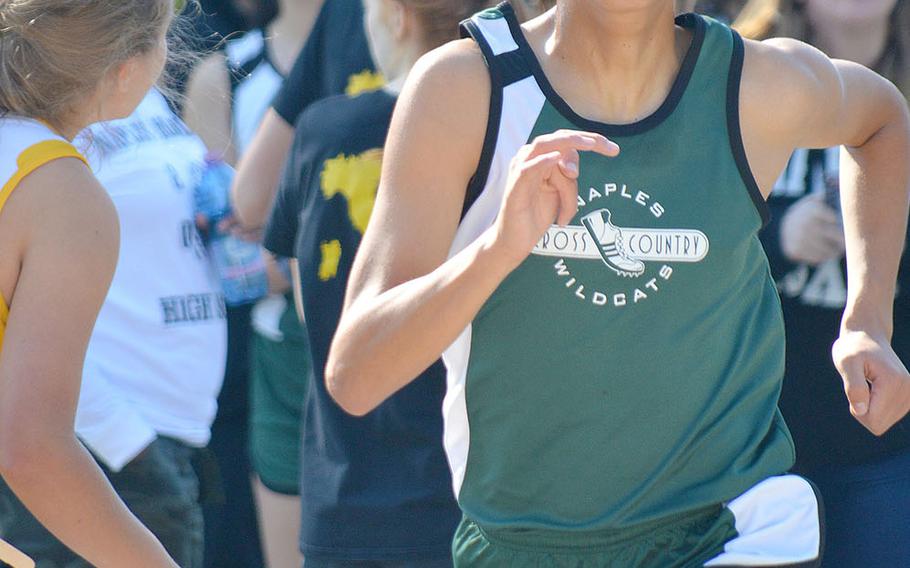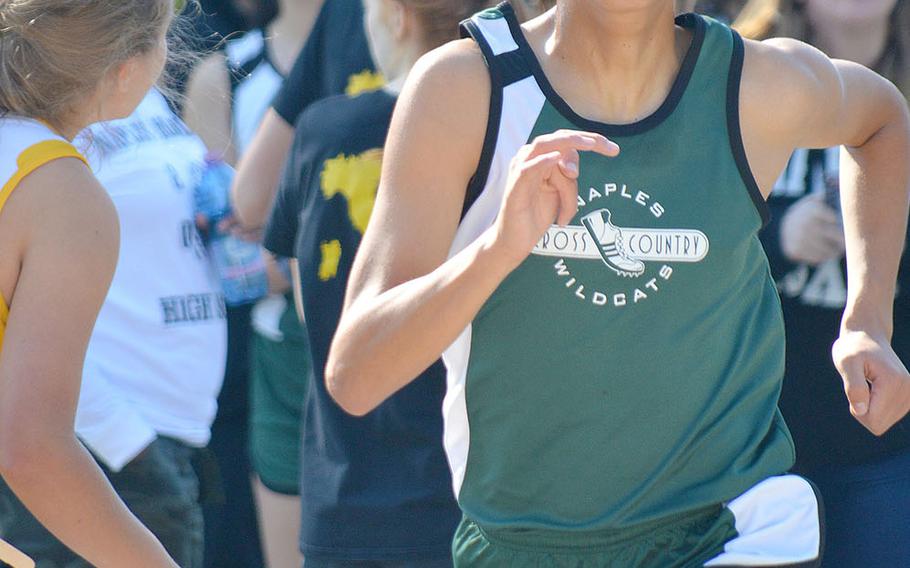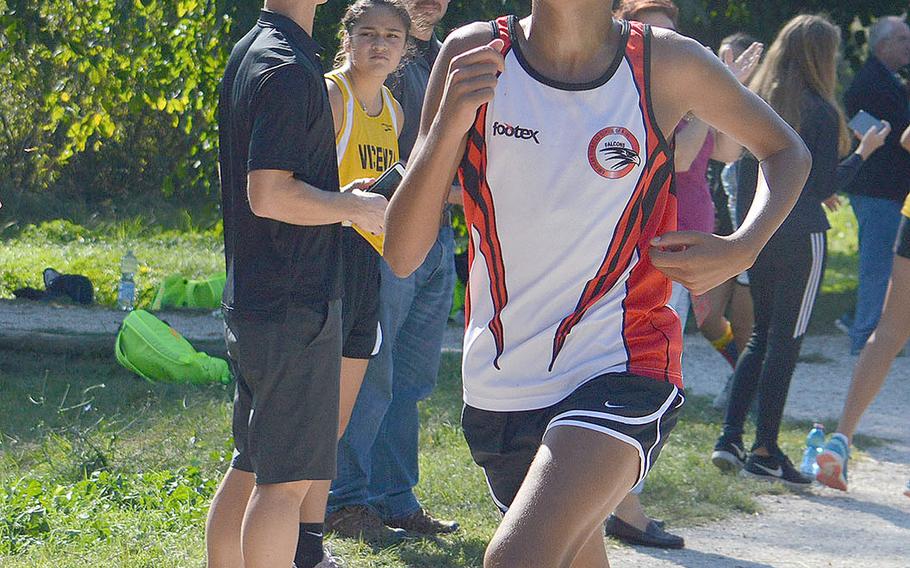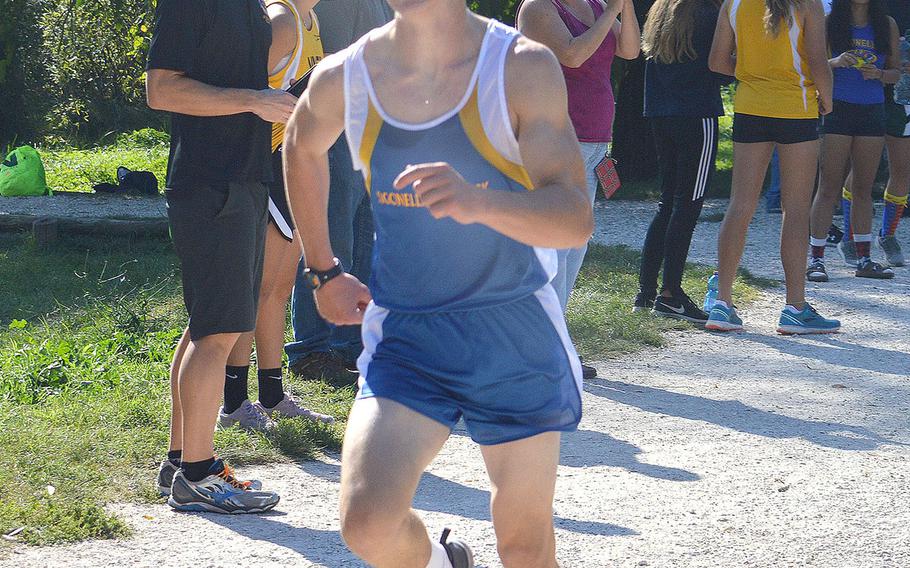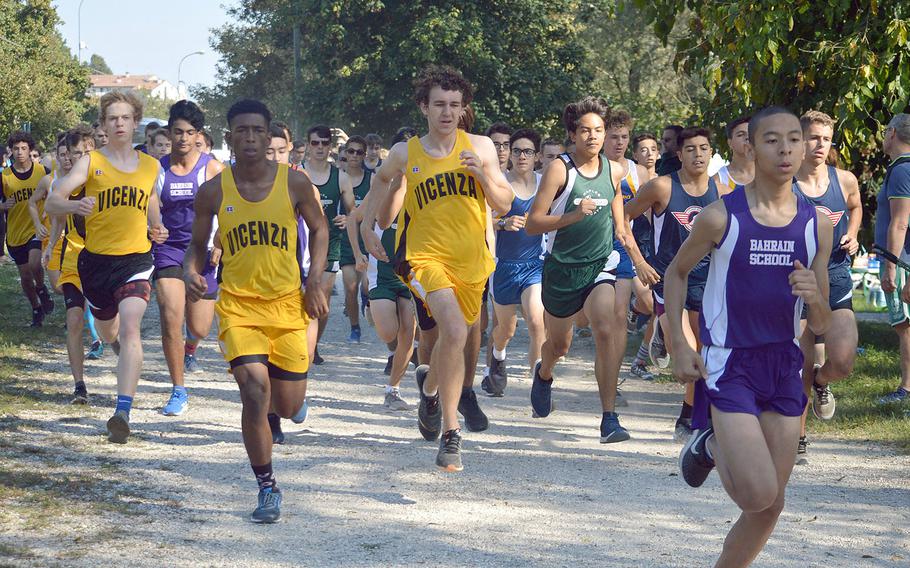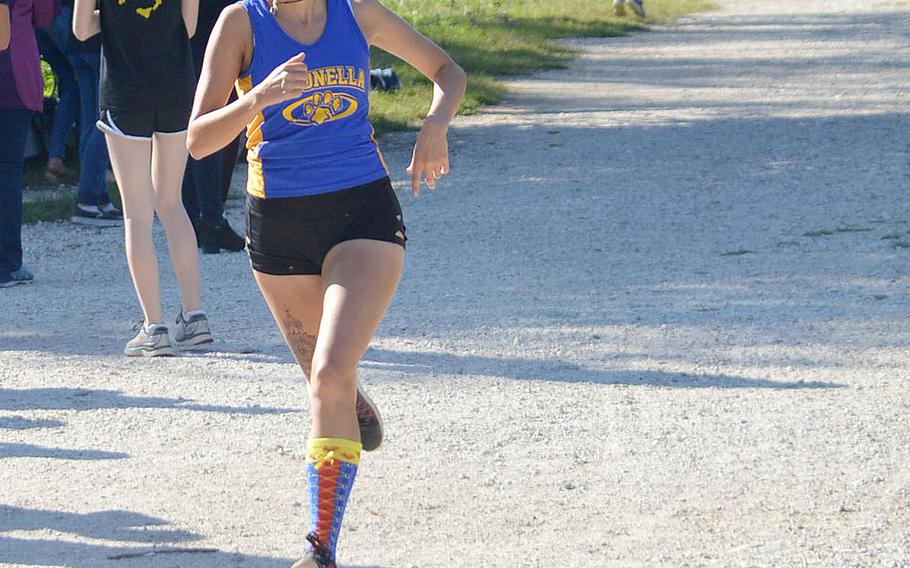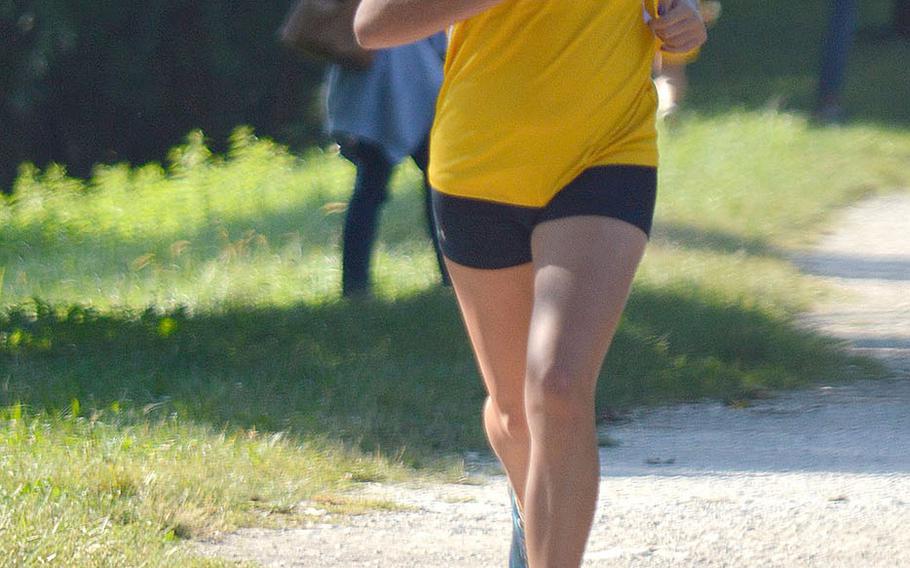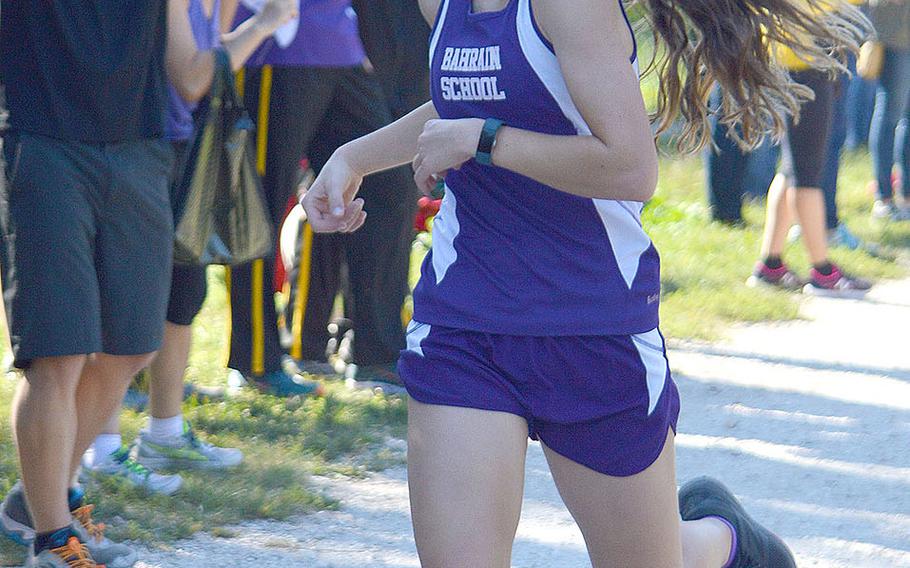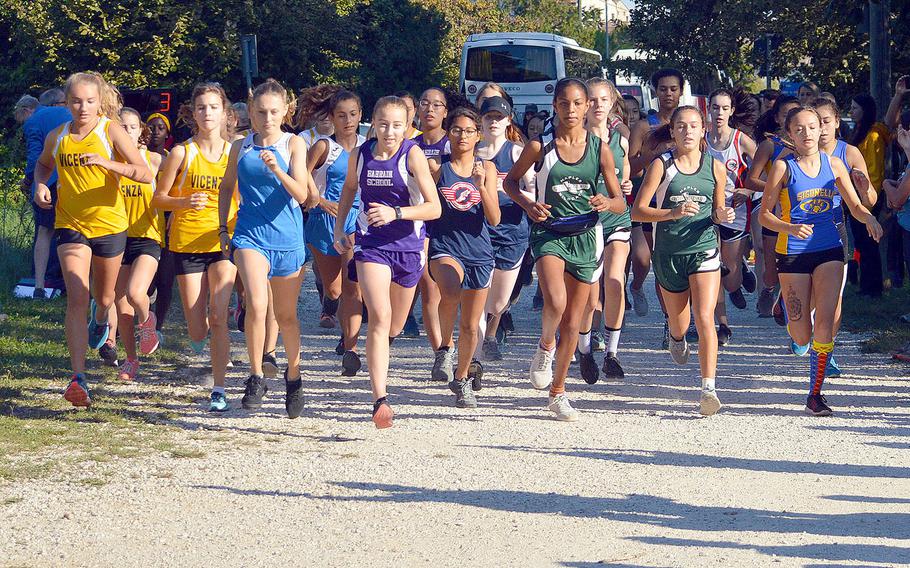 VICENZA, Italy – It was seemingly a perfect day for running Saturday on the banks of Lago Di Fimon.
And it wasn't just that the weather felt nice. Many of the 93 students from seven American high schools competing set personal bests on the 5-kilometer course.
The forecast called for strong gusting winds for Saturday morning, but - to the runners' delight - temperatures were in the mid-60s with a light wind as the sun peaked through trees along the lakeside.
The competition got started with the girls going first. There was a total of 39, with only two schools able to field a full team: Vicenza and Naples.
If a school fails to field a full team of five runners, that school can't compete in the team portion, though runners can be awarded individual placings.
Emily Rice, a 14-year-old sophomore at Bahrain and originally from San Diego, won in a time of 20 minutes and 16 seconds. There was a 14 ½-minute separation between first and last.
"I felt like I did well today," Rice said. "I was hoping to finish under 21 minutes, and I did. My goal is to qualify for the U.S. as an individual runner and be able to compete in the European championship, later this year in Germany."
When the boys' turn came, they were ready. They had been warming up for at least two hours before they got started and when the gun went off, they got off to a very fast start.
While runners were out on the course, family, friends and coaches all chatted about expectations.
Many were very aware that the top runner in Italy, Naples' Daniel Aleksandersen, wasn't present. That left a wide-open field.
Benjamin Latimer, 15, a sophomore from Sigonella and originally from Jacksonville, Fla., finished in first in 17:47.
"In the beginning of the race, I saw how all the boys got off to a crazy fast start and I thought to myself, calm down and run your own race," Latimer said. "I knew that those who started so fast would eventually tire out and I would catch and pass them. I incrementally began to increase my pace and, in the end, that's what worked for me today."
By the end of the meet, more than a few racers ended up running better times than they had before.
"I think the weather was great," Vicenza head coach Stacy Knappe said. "We expected to have fast finishing times today and that's exactly what we got.
"As a team, we wanted to win, but we also wanted to improve our individual runner's times. We wanted our top boy runner to finish under 19 minutes, and he did. We also wanted our girls to do great and our top girl runner finished in 21:37, a minute and a half faster than her last best finishing time."