Two-a-days: Youth will be served at Hohenfels
---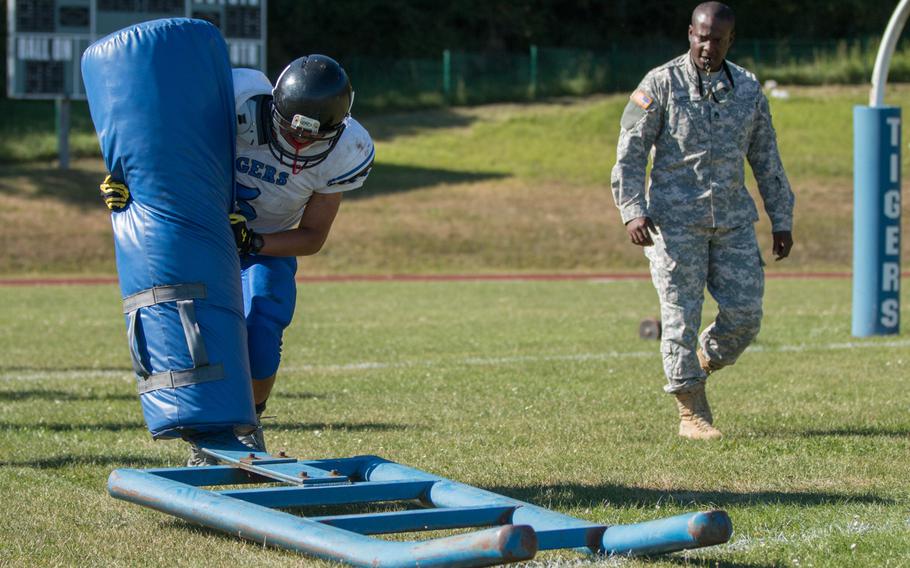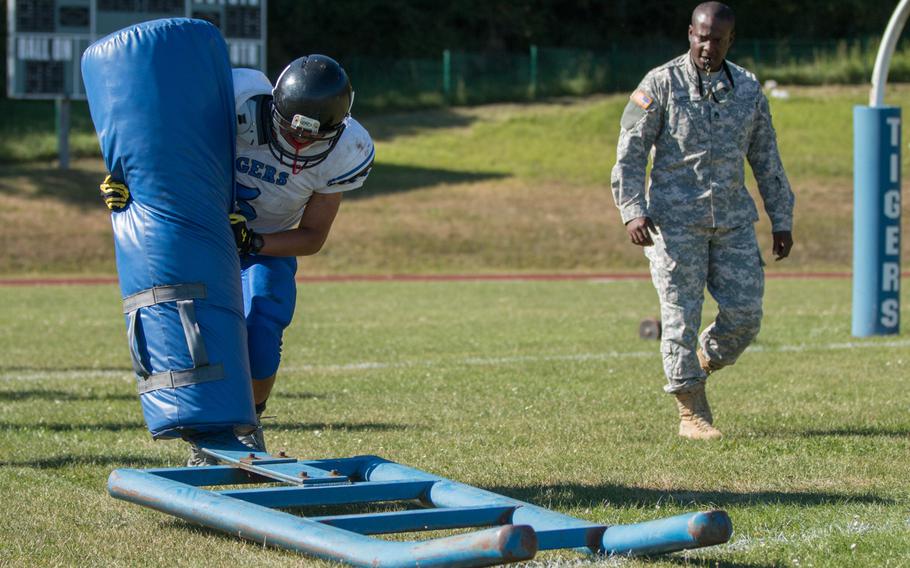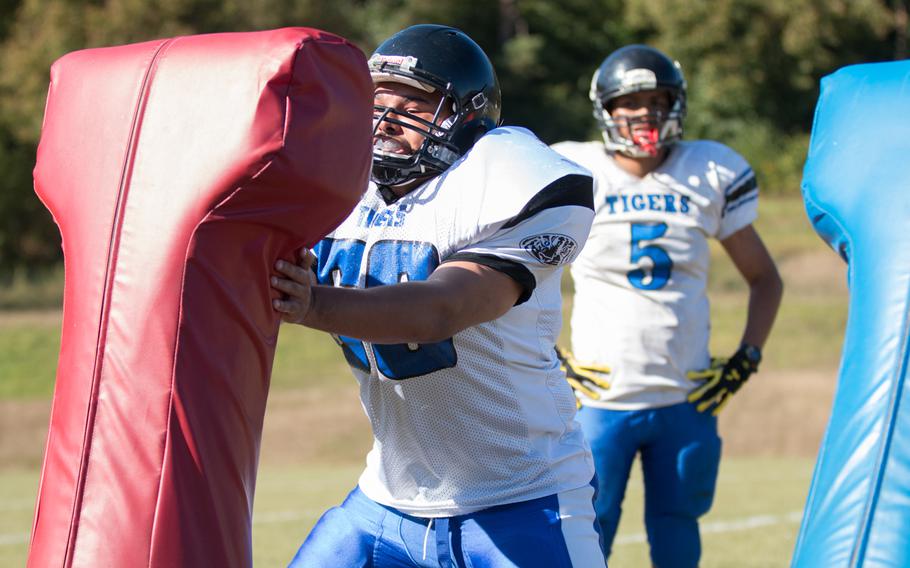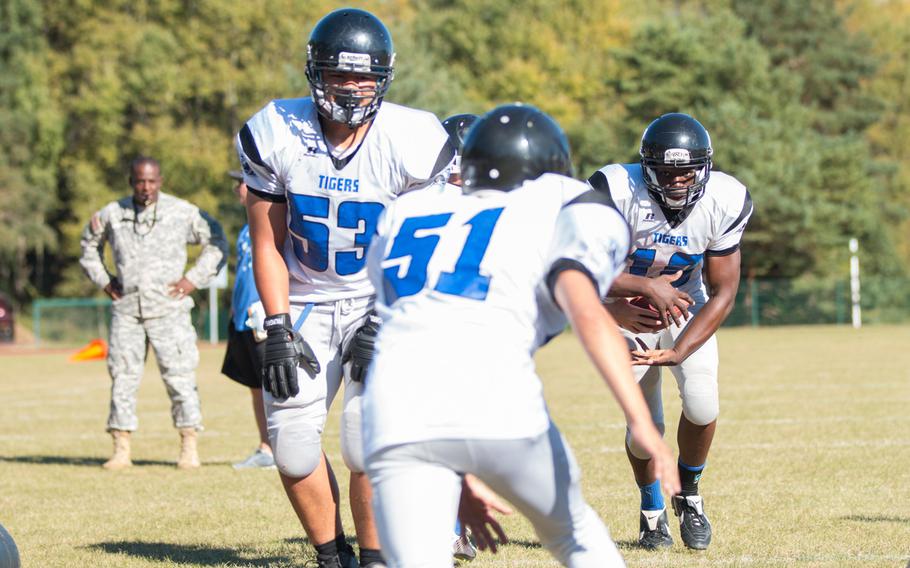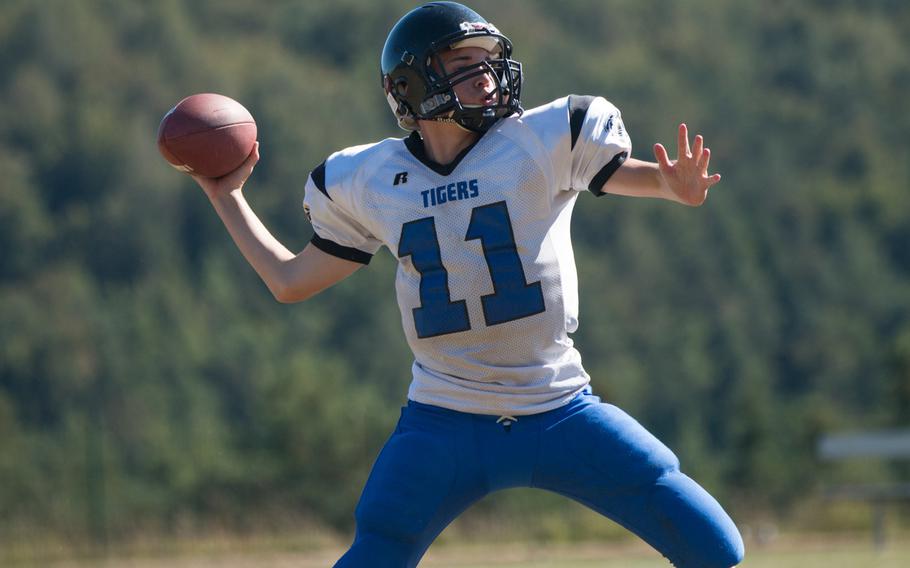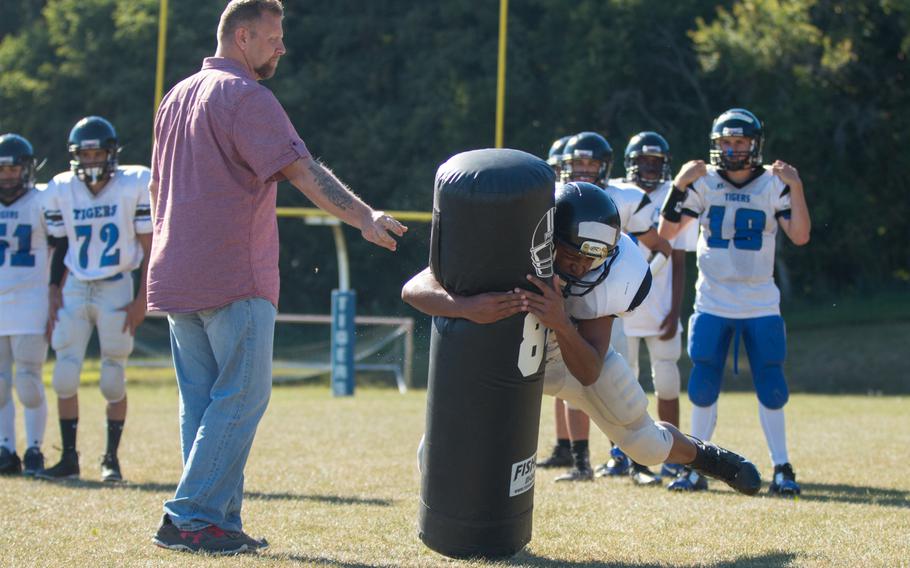 Eighth in a series of glimpses at high school football camps around Europe.
HOHENFELS, Germany – The Hohenfels Tigers' 2015 season ended in bitter disappointment, as the talented squad was crushed by the Rota Admirals 42-6.
Every team that suffers a playoff loss is eager to put that behind them the following year. The Tigers are no exception, but it's a bit different easier for the players to get over it than one might expect.
After all, almost half of this year's team weren't even in high school when that game was played. This year, the Hohenfels Tigers are fielding roughly a dozen freshmen, depending on how the final roster shakes out.
Head coach Phil Rigdon has little choice but to hand the keys of his shiny new car – this being his first full year as coach of the team – to a squad of new players. Rather than being worried they'll wreck it, Rigdon said he's excited – especially about his new quarterback, Landon Ott.
"He's the real deal," Rigdon said "He's got a rocket on him, he positions himself correctly, he's a scrambler, he's not afraid to get hit, he's not afraid to leave the pocket."
That mobility will come in handy for Ott this year. The Tigers' offensive line is full of first-time players, with only one returner from last year's squad. During a practice held on Wednesday, Aug. 31, 2016, the O-line was still learning snap counts and basic blocking techniques, just days before their first scrimmage against Ansbach.
With the O-line still coming together and the departure of Tony Saintmelus and Trey Briscoe in the offseason, much of the offense's success will depend on Hohenfels' lone returning offensive weapon, Jordan Kelly.
Luckily for the Tigers, the senior halfback looked as sharp as ever in limited action during the pre-scrimmage practice. He and Ott connected on several well-defended passes that showcased both the breadth of Kelly's offensive skills and Ott's comfort in passing.
Kelly, now a team leader, said he's not particularly concerned about the Tigers' chances of success. After all, they're unified by a singular goal, freshmen and seniors alike.
"We are all together, bound as a team to try to get this championship," he said.
---
---
---
---