Two-a-days: Saints have a lot to learn
---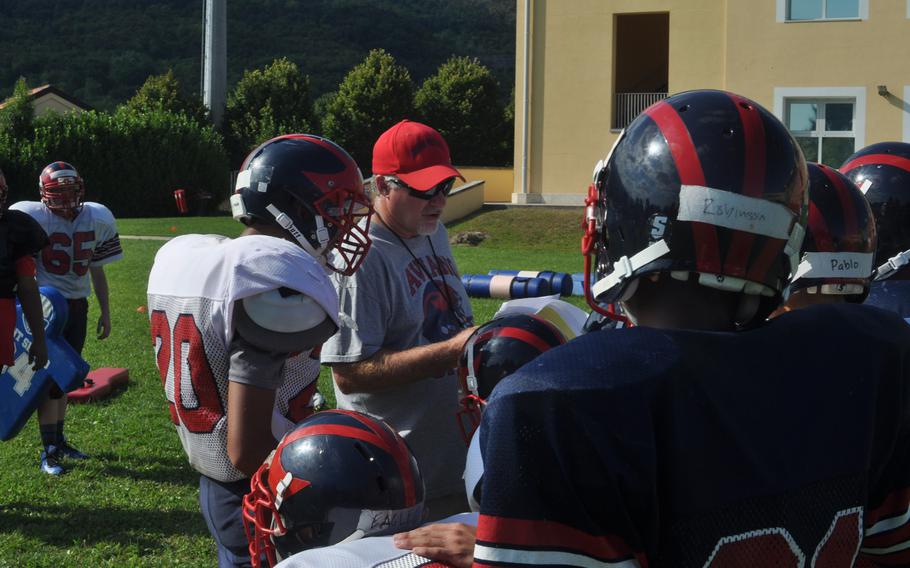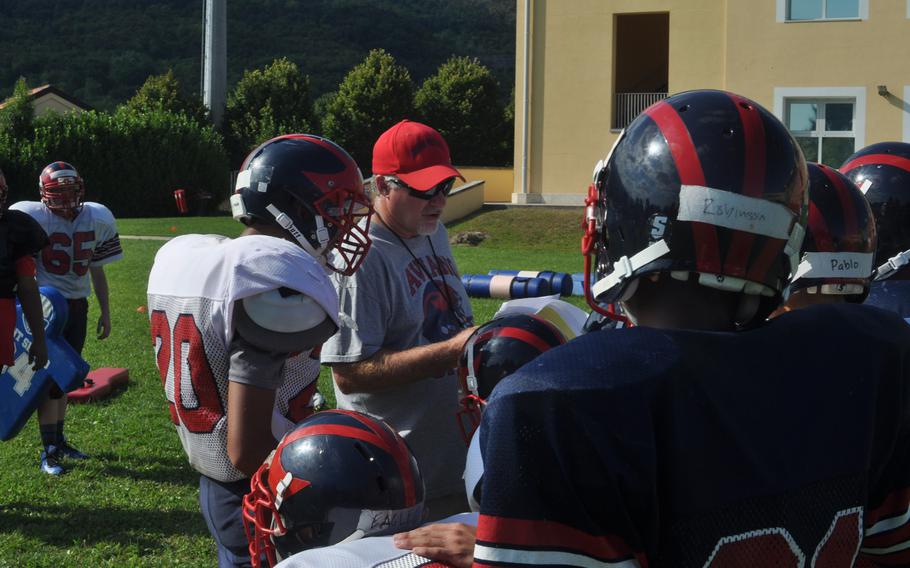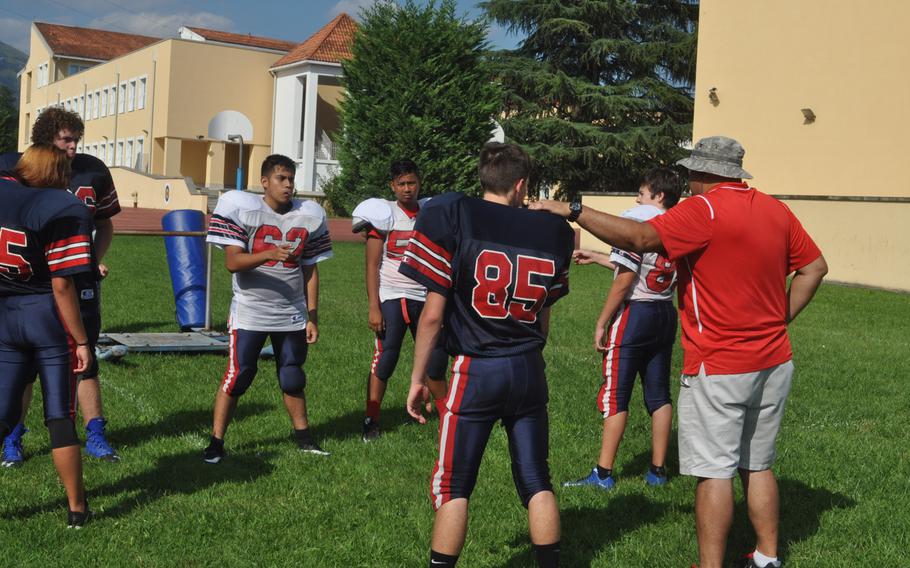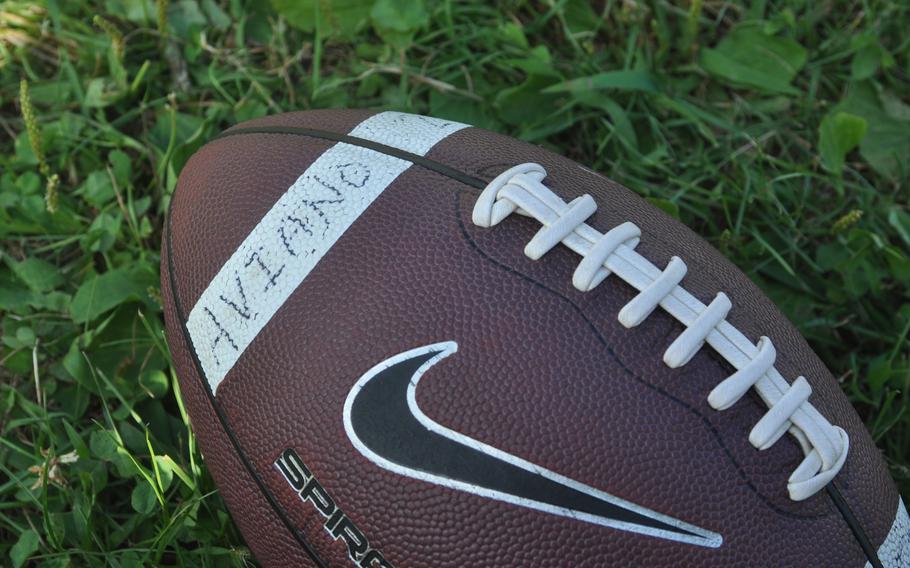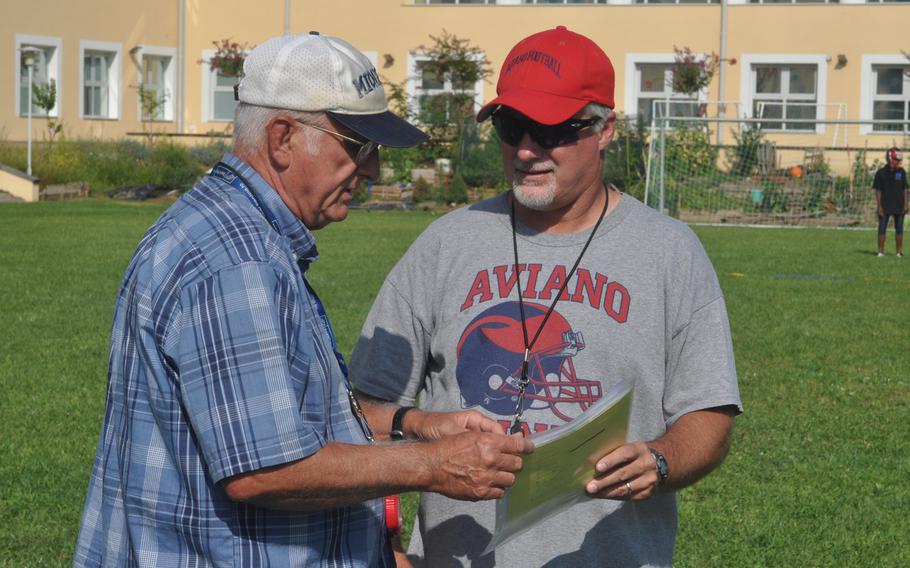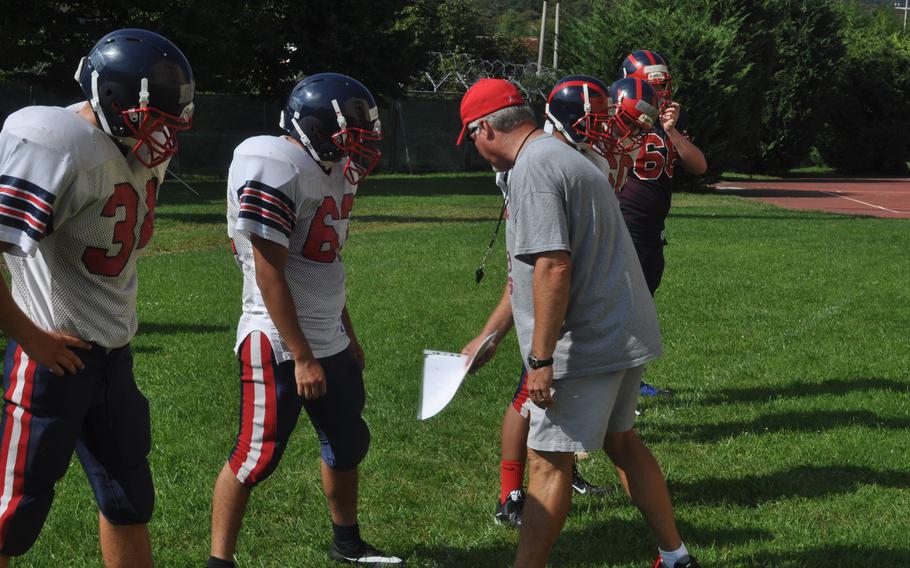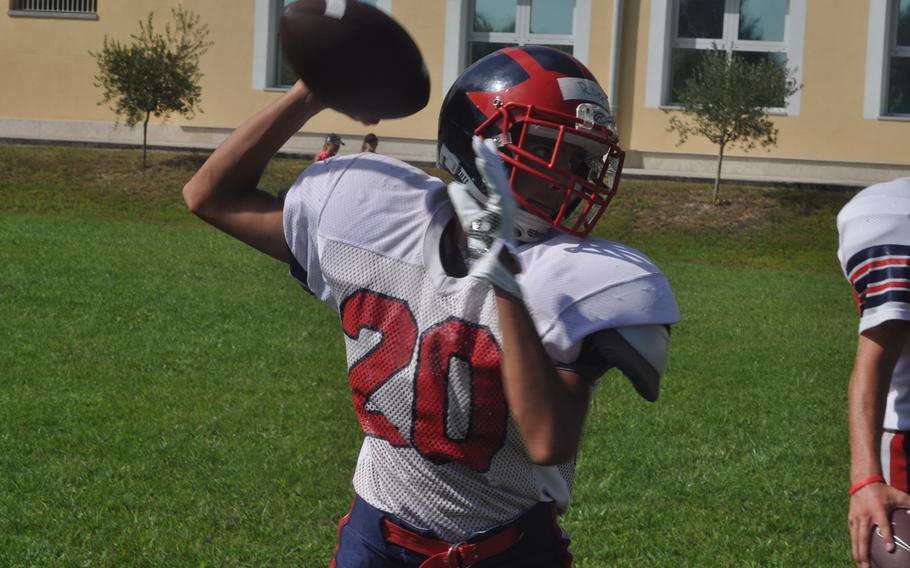 Tenth in a series of glimpses at high school football camps around Europe.
When it comes to stability, the Aviano Saints lead the way in DODEA-Europe football - at least in terms of who's calling the shots on the sidelines.
Head coach Rick Dahlstrom has been on those sidelines for more than a decade now, taking over for Ken McNeely, who founded the program in 1974. McNeely? He's still helping out as a volunteer, three years after he retired from his positions as teacher, athletic director and basketball coach.
Of course, there's only so much any coach can control in the ever-changing world of DODEA football, where building up feeder programs doesn't often help the varsity squad. In fact, there's often little carryover from a previous season due to the frequent transfer of military families from one part of the world to another.
"At the end of last season, we really thought we weren't going to have a team this year," Dahlstrom said. "Because so much of the team wasn't coming back."
The Saints return only three starters from a year ago and only a handful more saw any playing time.
Senior quarterback Hayden Roers returns behind center. Junior linemen Alex Corona and Mitch Farrington will try to anchor lines that are short on experience.
Of course, that could be said of just about every position. Fifteen freshmen are wearing more than half the 27 jerseys Dahlstrom is handing out. Roers is one of only two seniors. So Dahlstrom's goals are somewhat tempered.
"Practice the game of football and teamwork," he said. "Work together … enthusiasm."
That last one is already in evidence, he said.
"That's what I'm happiest about right now," he said. "They're really enthusiastic."
So even as Dahlstrom, McNeely and assistant Oliver Herazo found themselves going over basic techniques and plays that more veteran teams would already have down, there were more smiles than grimaces during a recent practice.
At least until the sprints began on a sweltering August day.
---
---
---
---