Two-a-days: Lakenheath's numbers, confidence growing
---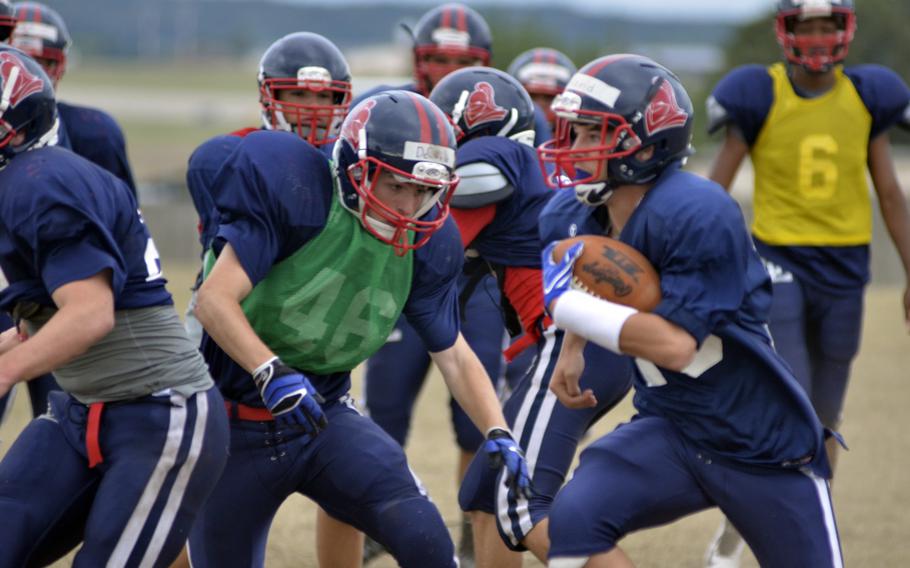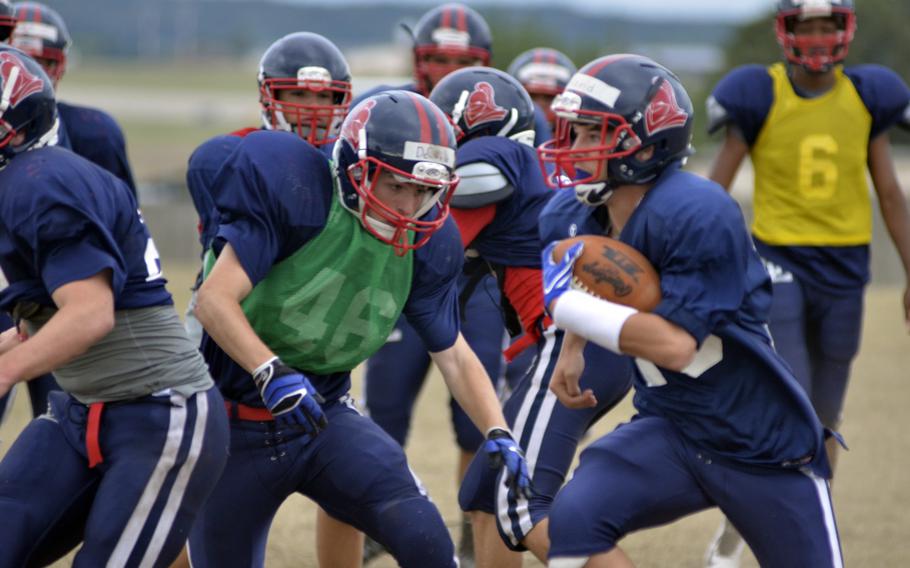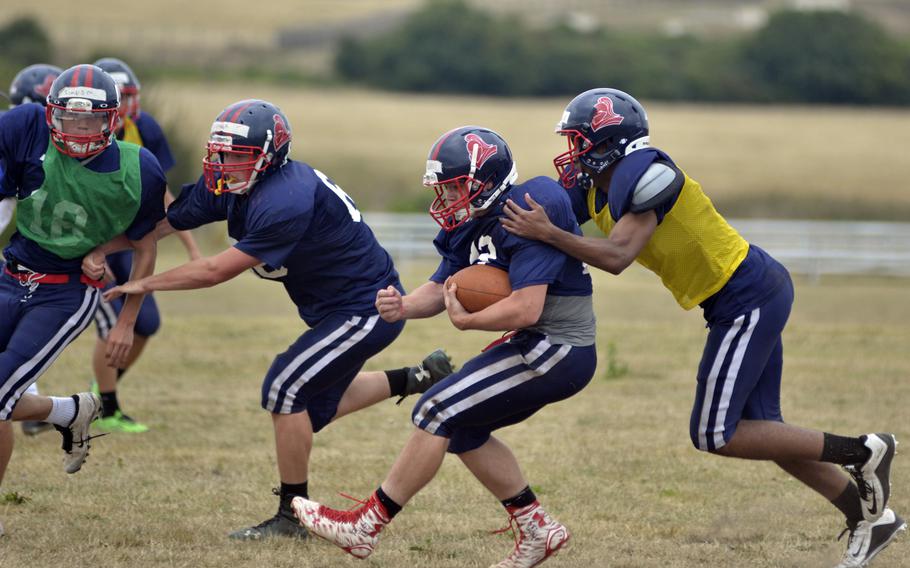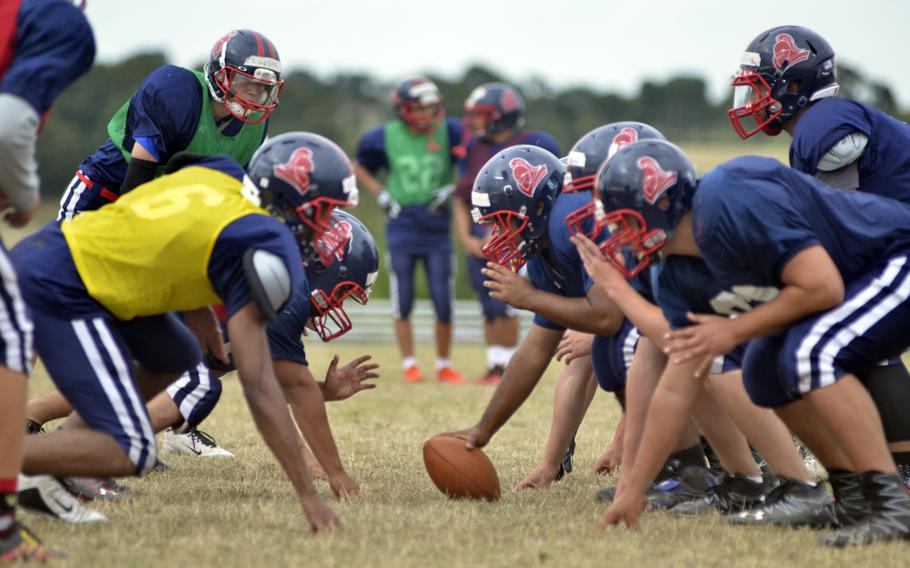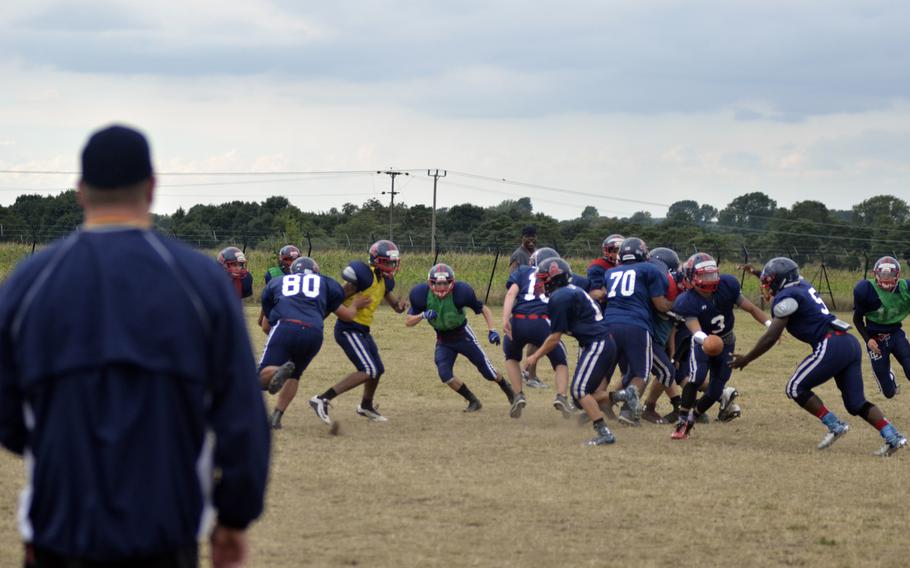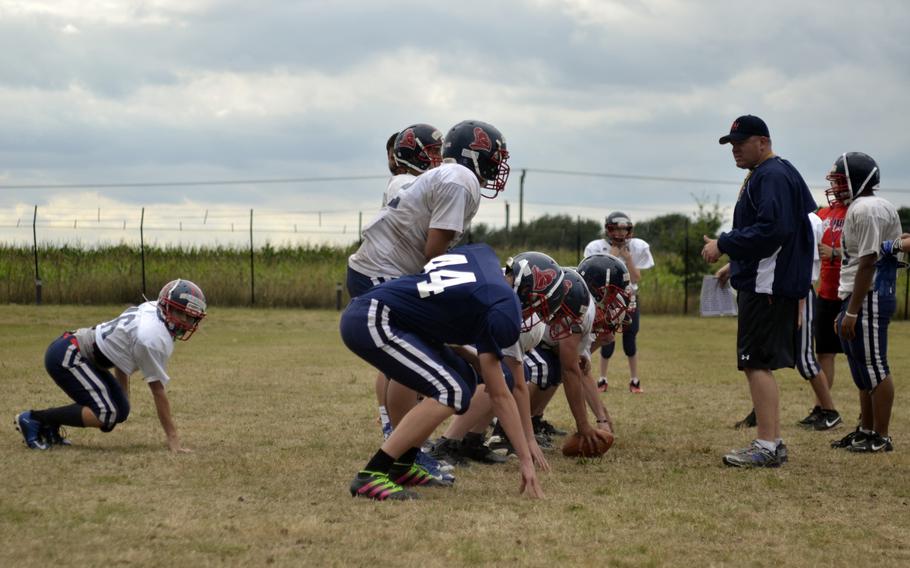 Ninth in a series of glimpses at high school football camps around Europe.
RAF LAKENHEATH, England ― The Lakenheath Lancers return to the football field this year with an expected roster of 35 athletes including 12 returning players.
During a recent practice, key performers such as seniors Asher Cedillo, Henry Moad, Chris Cruz, Kenji Bernardo and junior Marcus Smith mentored their newer teammates.
Smith rushed the ball for an average of about 200 yards per game last year with a total of more than 1,200 for the season.
"I don't think anybody in Division I will be surprised that Marcus Smith is a good running back," offensive coordinator Brian Rutlege said. "We like to run the football."
Ten players may have to play both sides of the ball, but the team's new off-season weight training program may help against the fatigue.
The Lancers came out of a long slump last year with a playoff appearance for the first time in 11 years.
Lakenheath wants to keep the momentum moving forward.
"The boys are excited to compete. That's the big deal," Rutlege said. "Some of the kids that are with us now remember the years when we got skunked out and we're not going back there."
---
---
---
---