Two-a-days: Jewell sets the bar high at Wiesbaden
---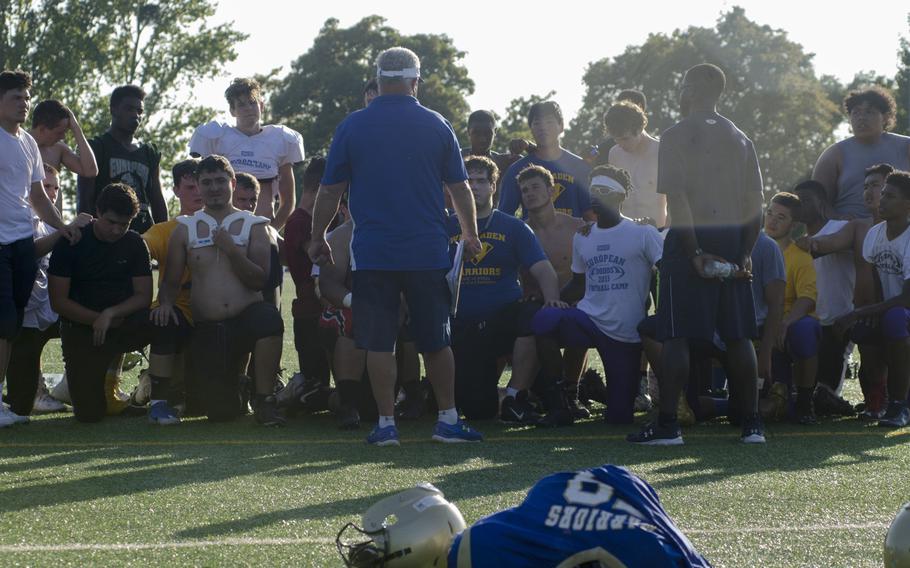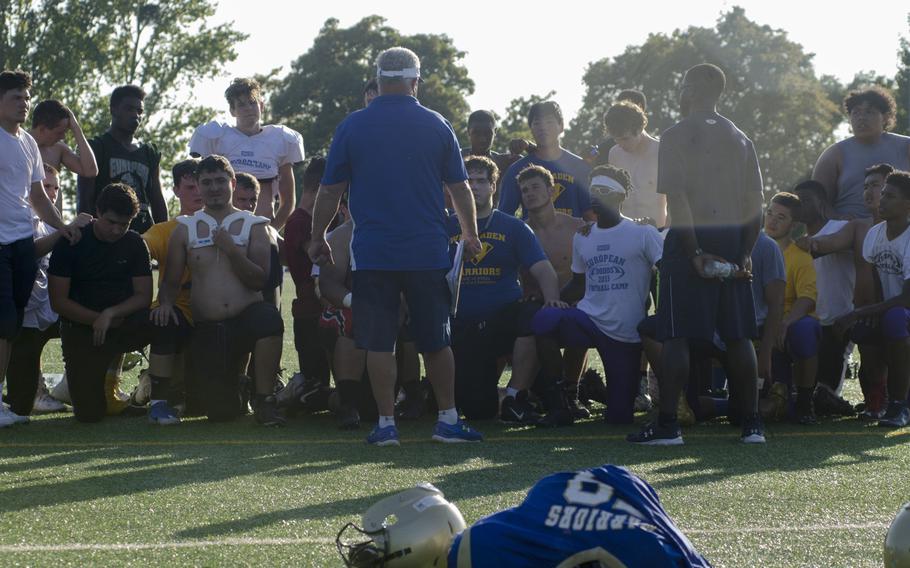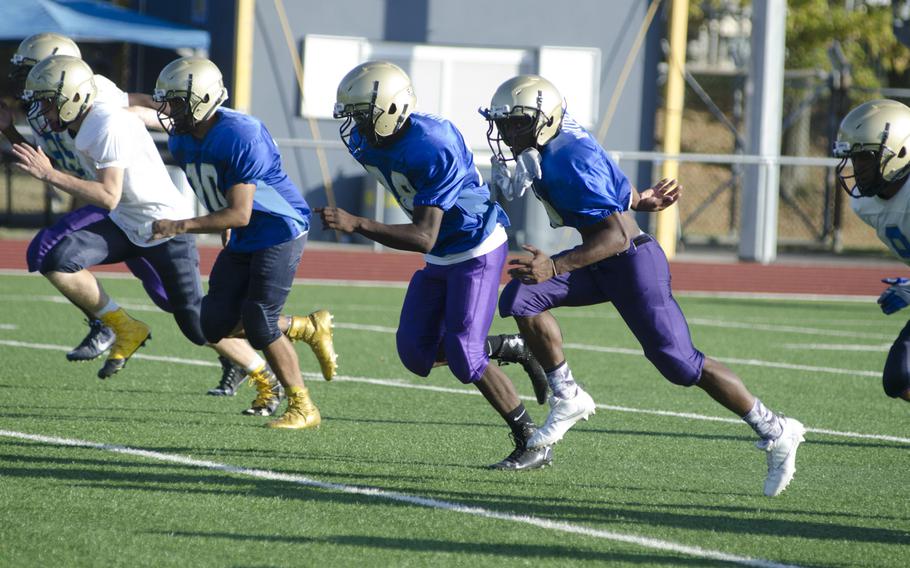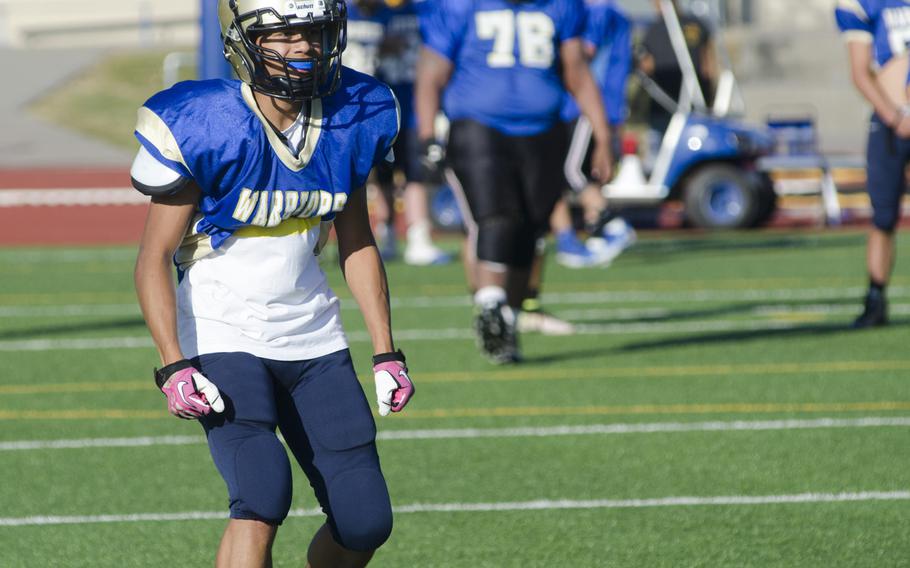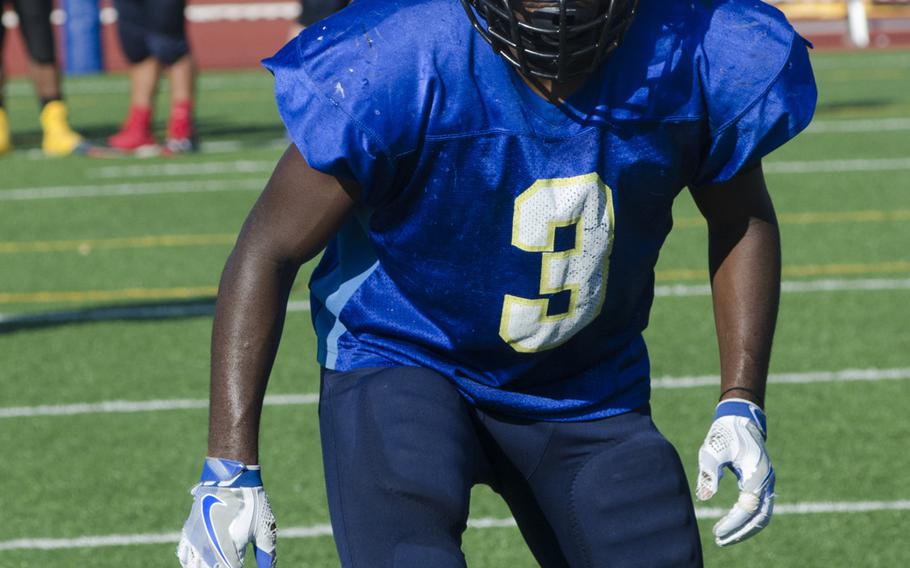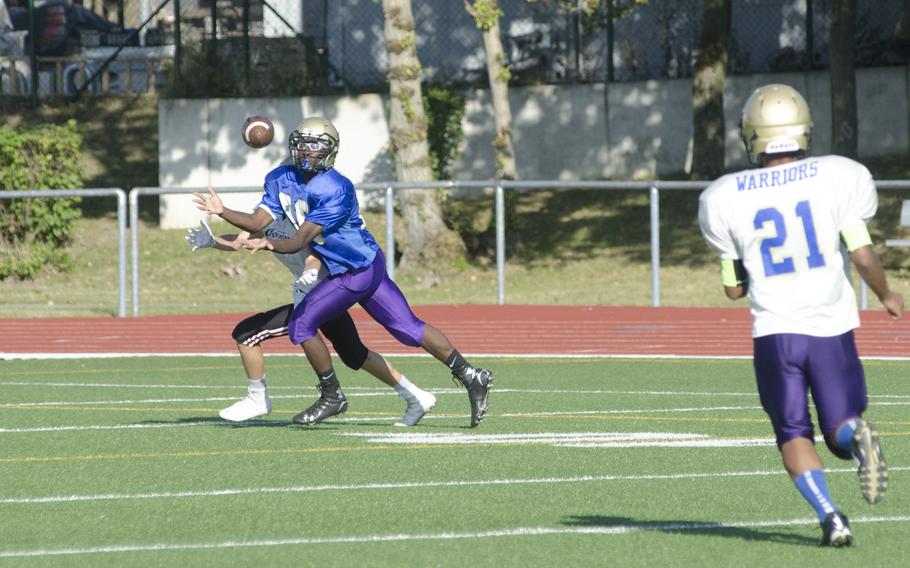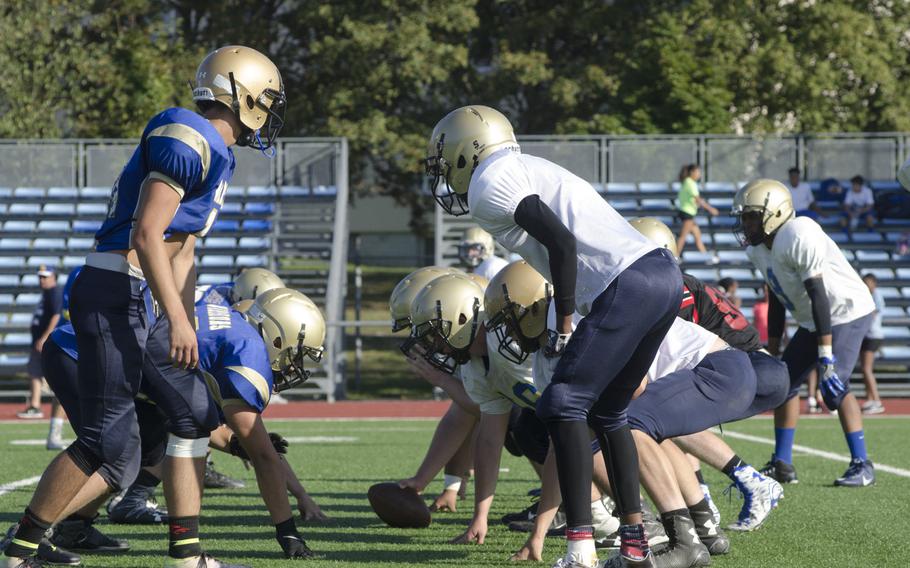 Fourteenth in a series of glimpses at high school football camps around Europe.
Just as a series of first downs can lead to a touchdown, the Wiesbaden Warriors have a series of goals that might just lead to a championship.
Steve Jewell, now in his 13th year as Warriors head football coach, breaks it down one step at a time. He wants Wiesbaden to win its opening game, Sept. 17 at Lakenheath. He wants to the Warriors to win their first home game, Sept. 30 against archrival Ramstein. Next up, in order: make the playoffs, reach the title game, and win the DODEA-Europe Division I championship.
Sounds simple enough when presented in a neat, orderly list. But Jewell knows the reality is far more complicated.
For one, Jewell returns just nine players from last year's European runner-up squad, which took a dramatic 10-7 loss to Stuttgart in last year's title game. That lack of experiences creates the volatile situation of numerous underclassmen in the starting lineup.
And Jewell's systems, while generally effective, aren't the easiest to quickly grasp. The Warriors will "utilize multiple offensive sets" in a "misdirection running" offense, while fielding a shape-shifting defense that could see anywhere from four to six Warriors up front in any given package.
But that challenging regimen feeds into the Warriors' other set of goals - those involving player and team development.
Jewell describes a number of largely intangible goals that nonetheless will have a noticeable impact on the Warriors' pursuit of a very tangible championship.
Wiesbaden will strive to "build a team environment," elicit "maximum effort" from each player, and develop its players "as students and athletes."
If Jewell and the Warriors can keep those metaphorical chains moving, the real ones on the sideline just might come along with them.
---
---
---
---