Two-a-days: Glass is half full, not half empty at Vicenza
---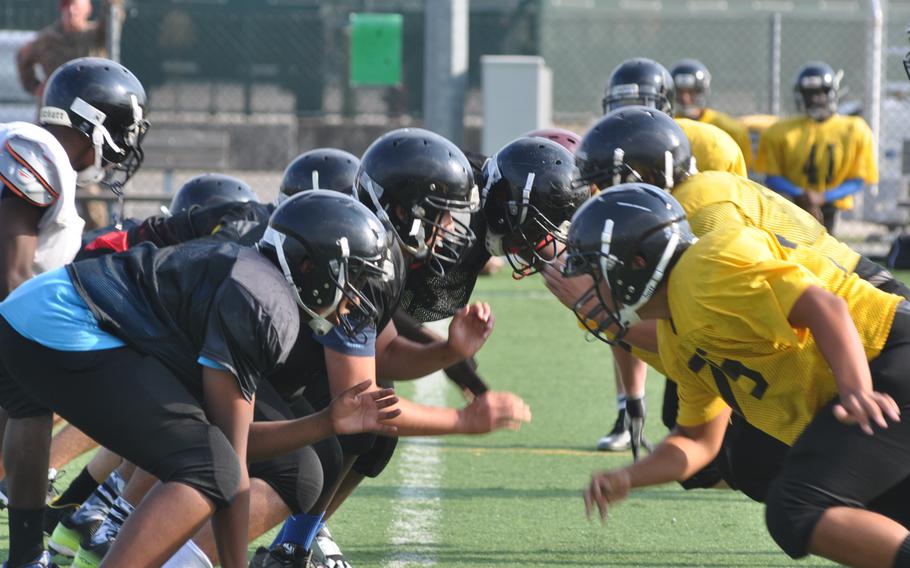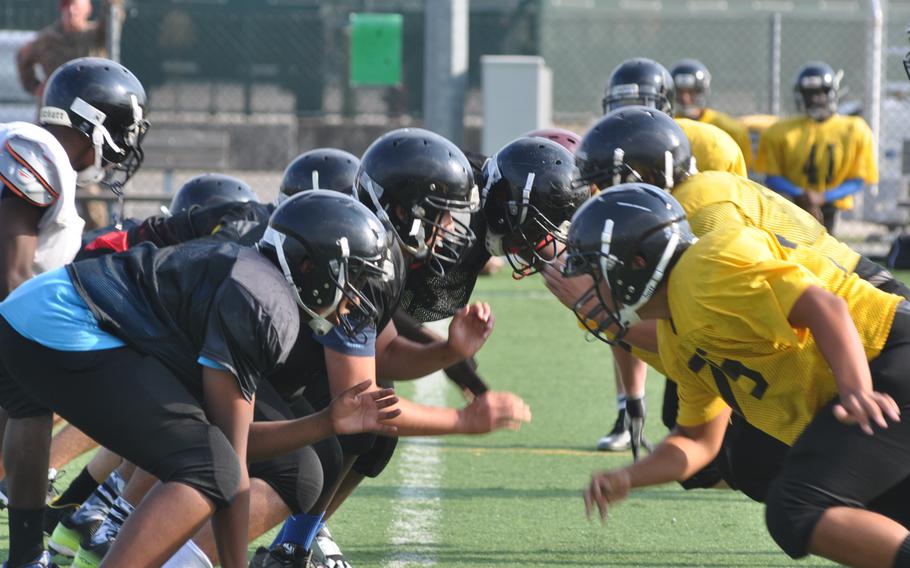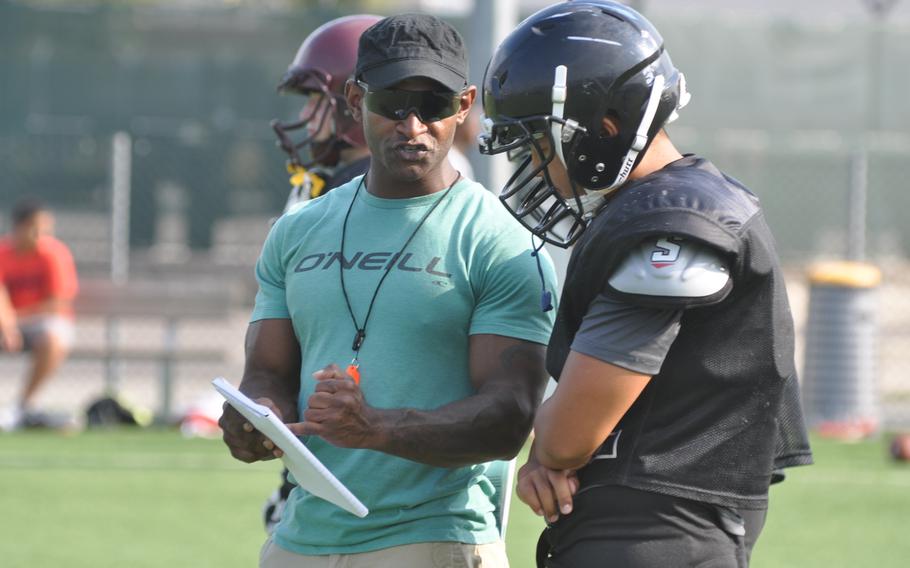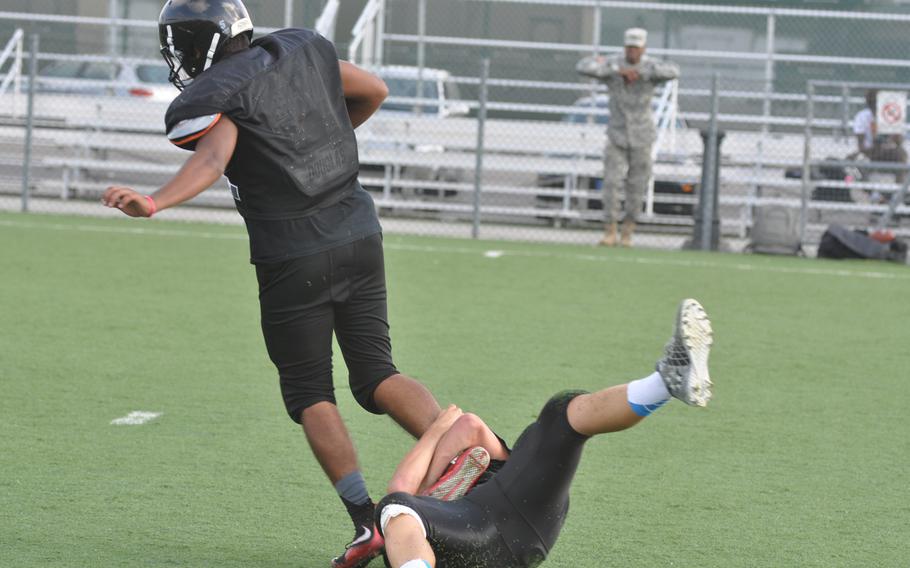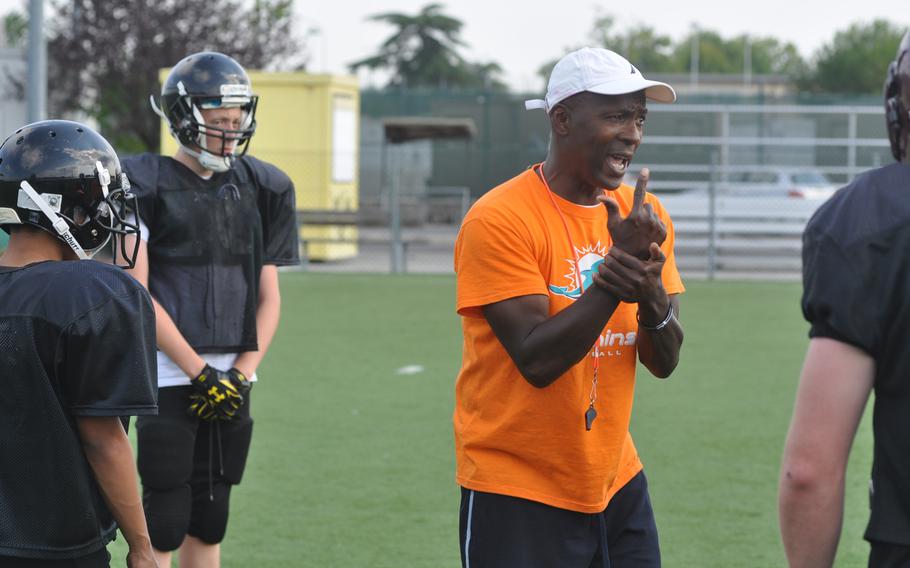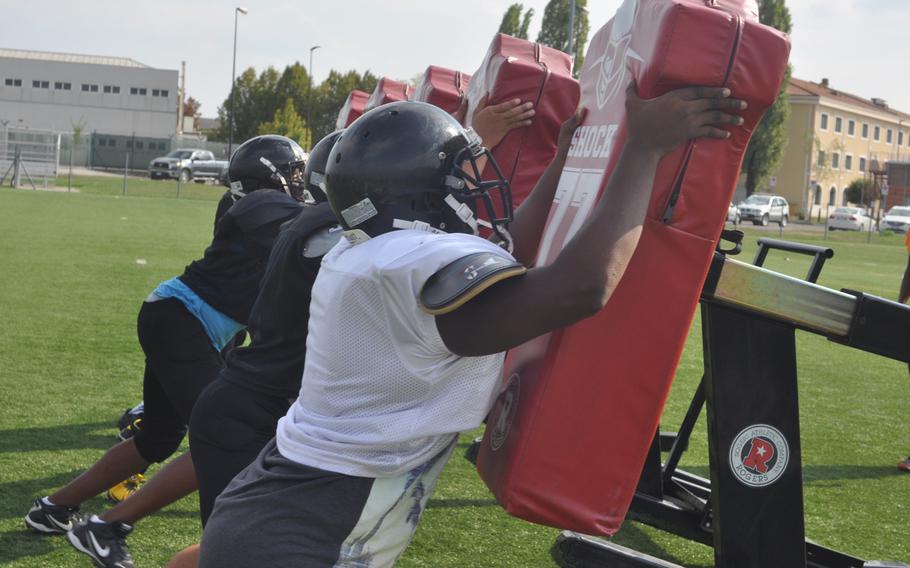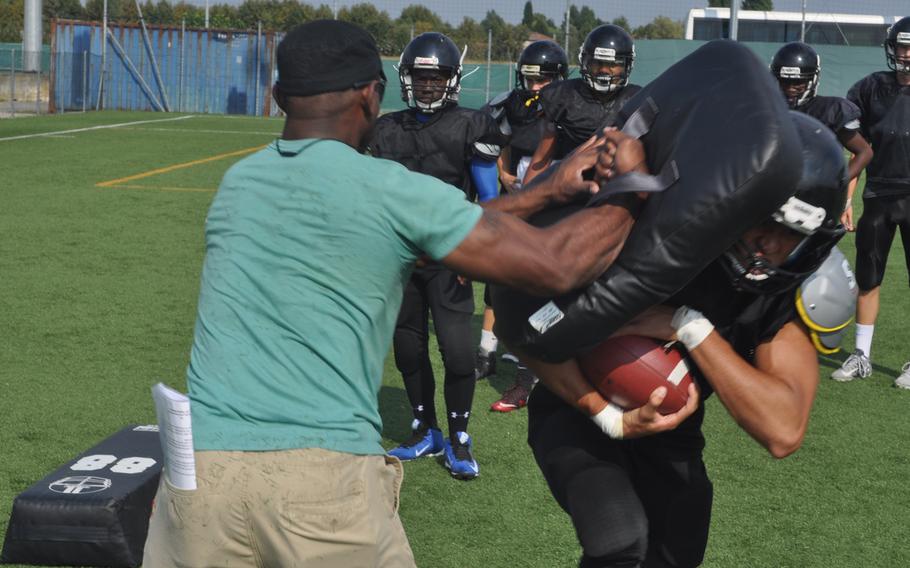 Sixteenth in a series of glimpses at high school football camps around Europe.
Jesse Woods' first football coaching stint in DODEA-Europe came in Germany, where he headed a combined team from two communities – Bamberg and Schweinfurt – that were drawing down on their way to closure.
He had 19 kids and practices were problematic.
So while beginning his second year coaching at Vicenza – where many of the Army slots from those two closed bases, if not the soldiers themselves, were transferred to - he chooses to take a positive outlook on the season.
Not that there aren't a few negatives. The Cougars were 1-4 during Woods' first year at the helm and routinely hurt themselves with missed assignments or committed an alarming amount of penalties in their games.
Woods said much of that was a new coach trying to implement a new system and not getting enough time to do it.
And Vicenza only returns three starters from a year ago and a handful more who saw playing time.
"I've got a lot of kids who have never played football before," he said.
But there are plenty of positives. The Cougars have 32 players on the roster and could afford to cut 10 players who Woods said wouldn't have played in any games.
They've got some size. And plenty of speed. And about 20 Cougars demonstrated their commitment by taking the long trip up to Ansbach for an annual summer camp.
Vicenza will try to play to its strengths, Woods said, and that appears to be on the defensive end. That's at least partly because the Cougars have an untested quarterback – Ta'marion Hardin, who transferred in after the season last year – and an inexperienced offensive line.
They'll try to run the football, taking advantage of what experience they have: returner starters Yoonbeom Lee (center) and running backs Mason Suarez and John Silbaugh.
Though Woods said he'd like to his Cougars players playing on only one side of the football to give them rest in games, that trio and a few others will probably be exceptions.
Vicenza will get tested early, hosting a veteran SHAPE squad in the opener Saturday.
---
---
---
---