Two-a-days: Different Stuttgart crew hoping for same results
---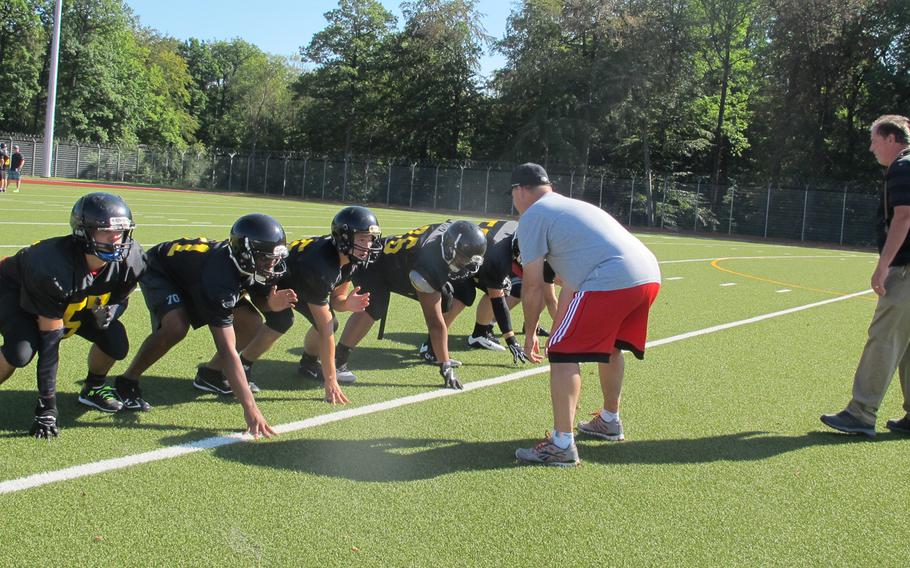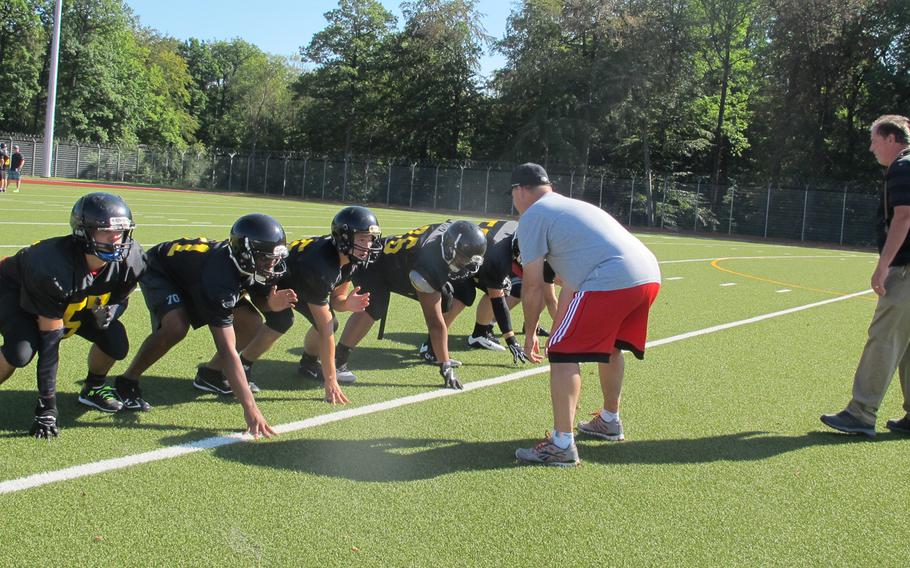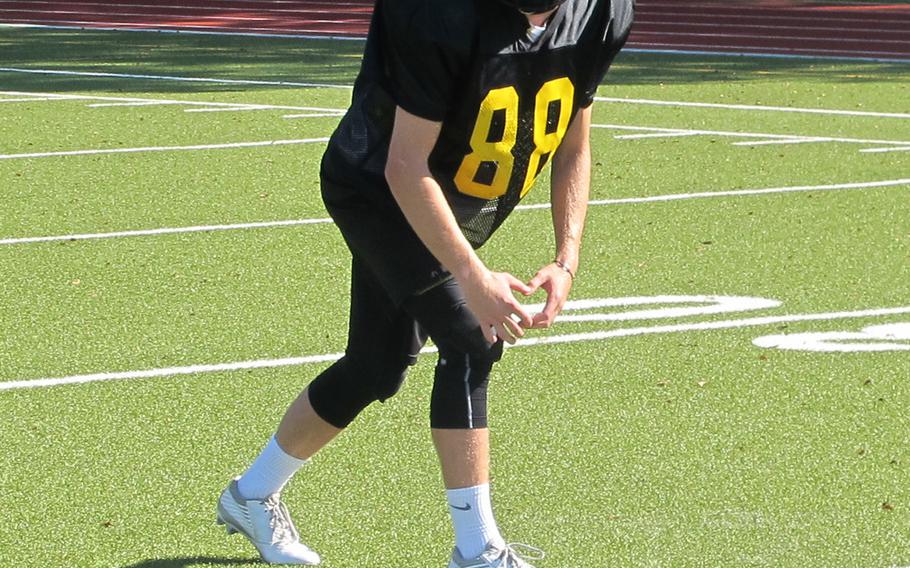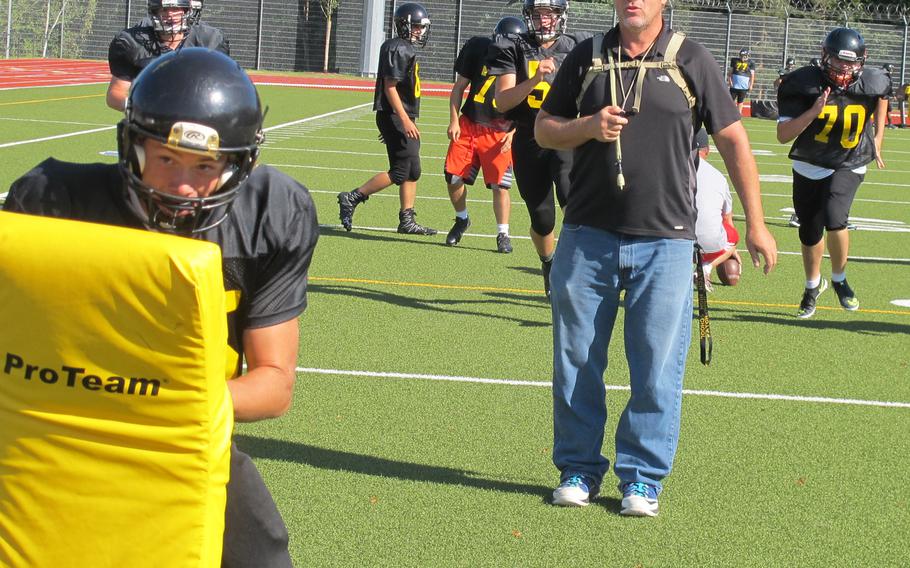 Seventeenth in a series of glimpses at high school football camps around Europe.
If the Stuttgart Panthers are going to make magic again this fall, it will need to be conjured by a largely new group of magicians.
Only a handful of players return this fall from the remarkable 2015 Stuttgart squad that stunned DODEA-Europe with an unlikely run to the Division I championship. That version of the Panthers took a sub-.500 divisional record and a two-game losing streak in the postseason and were presented as semifinal fodder for undefeated defending champion Ramstein.
Instead, Stuttgart upset Ramstein 10-8 on the Royals' home field behind a string of shocking late-game plays. A week later, the Panthers turned in an encore performance in a narrow 10-7 win over Wiesbaden for the championship. Kicker Kat Farrar delivered both playoff wins via last-minute field goals.
As memorable as last fall was, it's recorded history now, and won't earn the team any wins, dramatic or otherwise, in 2016.
Coach Billy Ratcliff and his squad are back to the relatively tedious tasks of player development and roster-building, entrenched not in the euphoria of an underdog championship run but in the limitations and challenges of constructing a foundation for future triumphs. This fall, Ratcliff is encountering lots of limitations and challenges.
The Panthers are "very low on numbers," Ratcliff reported in late August, creating "serious depth problems." Stuttgart's roster of around 30 features just five incumbents from the 2015 team, though that does include postseason hero Sean Loeben, a senior wide receiver.
That leaves the Panthers back where they were at the end of the regular season, before the launch of their title run - in the thick of a six-team Division I race largely defined by its parity. Ratcliff is leaning on an experienced offensive line and a defense focused on providing favorable field position for a revamped offense. That doesn't compare to the spectacle of 2015, but it's in these unremarkable moments where future magic is made.
---
---
---
---