Two-a-days: Consistency and execution key for Vilseck
---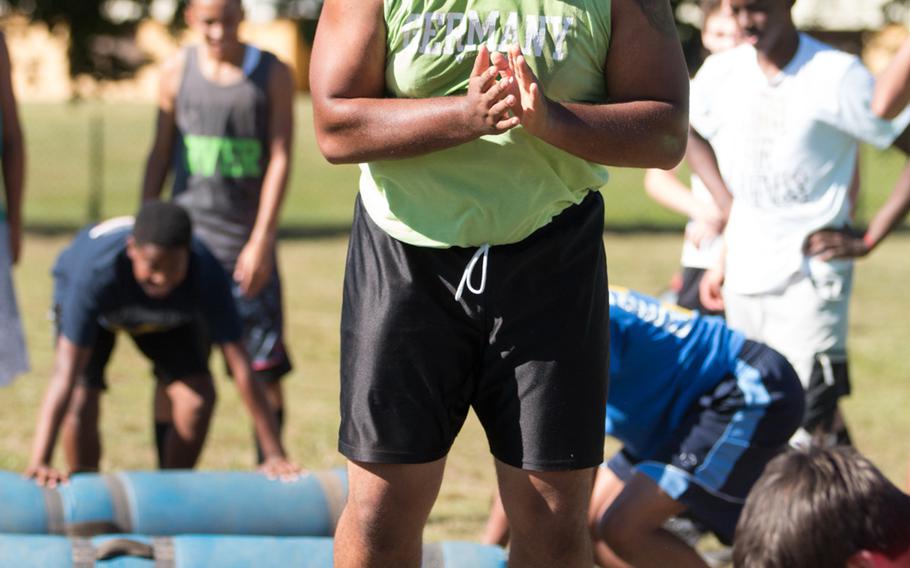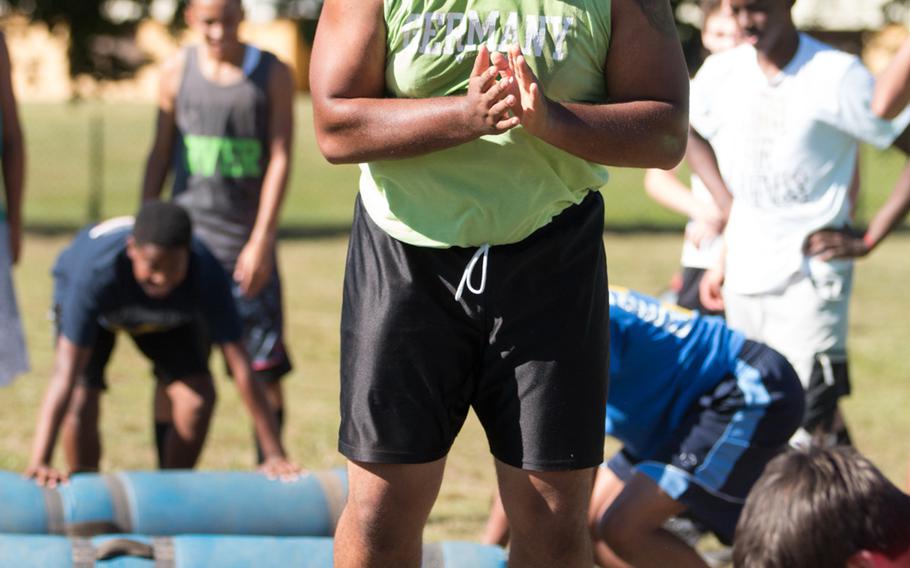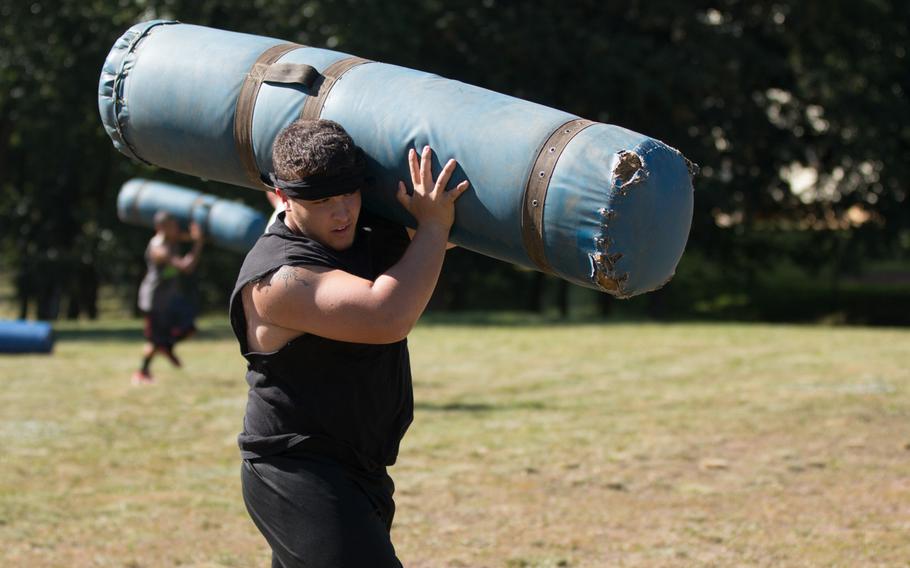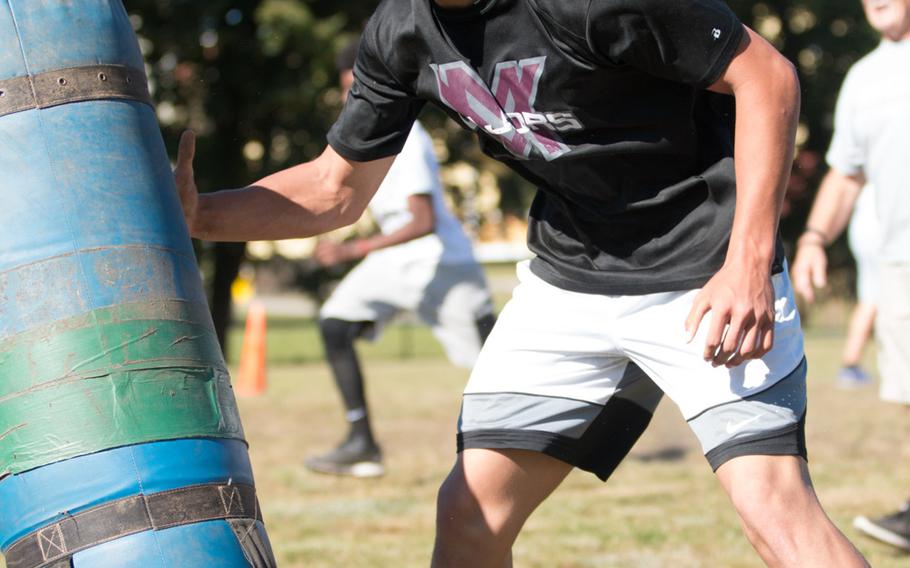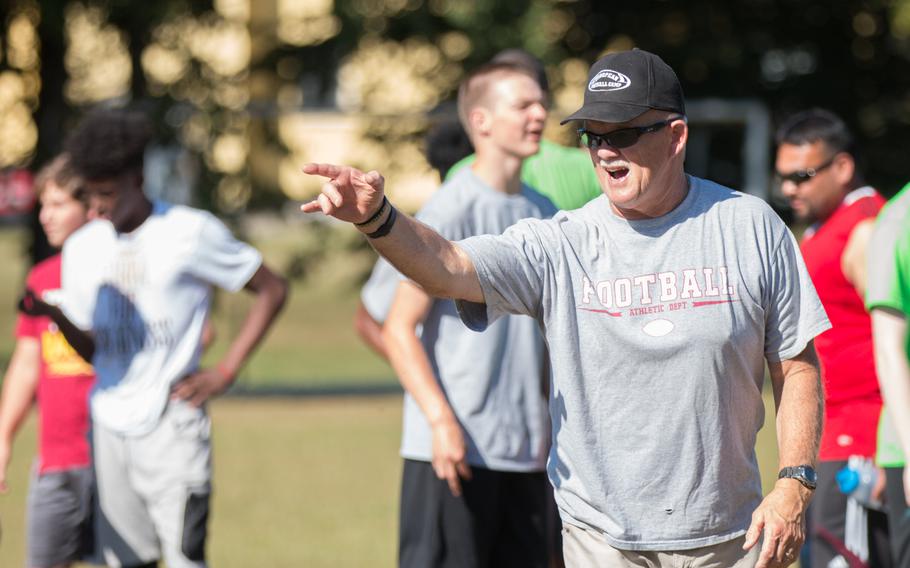 Fifth in a series of glimpses at high school football camps around Europe.
VILSECK, Germany – The Vilseck Falcons had to be the most unpredictable team in DODEA-Europe Division I football last year.
They opened their season by tying a Ramstein squad that otherwise ran into very little trouble throughout their championship season. They then dropped games against an underperforming Lakenheath team and Stuttgart, who won only one other game that season.
The cause of the team's uneven performance is simple, according to assistant coach Mike Ochoa. They lacked the will to close out games, a killer instinct that separates good teams from great ones.
"A lot of it is building up their self-esteem, finding their niche, finding their slot and introducing plays so they're aware of it," Ochoa said. The preseason workouts, such as the one the team held on Friday during one of the hottest days of the year, will begin shaping the team's mental toughness.
"These are the kids who are going to say 'you should've been here last week. You're going to have to catch up, you've got to take my spot,'" Ochoa said.
The team continues to work the tried-and-true methods of football. Head coach Jim Hall, about as fond as fads as a fish is of a desert, still runs his players through tires, has them run special teams plays every practice and continues to favor perfecting form over all else.
"They work," Hall said of his methods. "They work for me; they work for us."
Vilseck is welcoming back some talented individuals. All-Europe linebacker Drew Pinckney departed, but his brother Armando remains. Speedster Zavier Scott is returning at wide receiver and looks to have grown a solid foot over the summer.
The Falcons' quarterback situation is the biggest unknown. Austin Archangel, last year's surprising passing threat, moved over the summer, leaving former backup Chrystian Mitchell as the starter. Mitchell said he's ready to show what he can do.
"I'm happy to step out of the shadows," Mitchell said. "I got to step up and try to win games."
Pinckney echoed his coach's assessment: "We're all about the hunger this year. The seniors are going to have to step up real big year."
That hunger seems to have taken an almost literal quality as this year's Falcons' team dwarfs last year's. The 2015 Falcons were a scrappy bunch, outperforming their relatively smaller size. Now, they're bigger.
"I feel like we're going to have nothing but success this year," senior wide receiver Zavier Scott said. "I feel like we're going to end in the championship and winning it."
---
---
---
---