Two-a-days: Bitburg looks to answer plenty of questions
---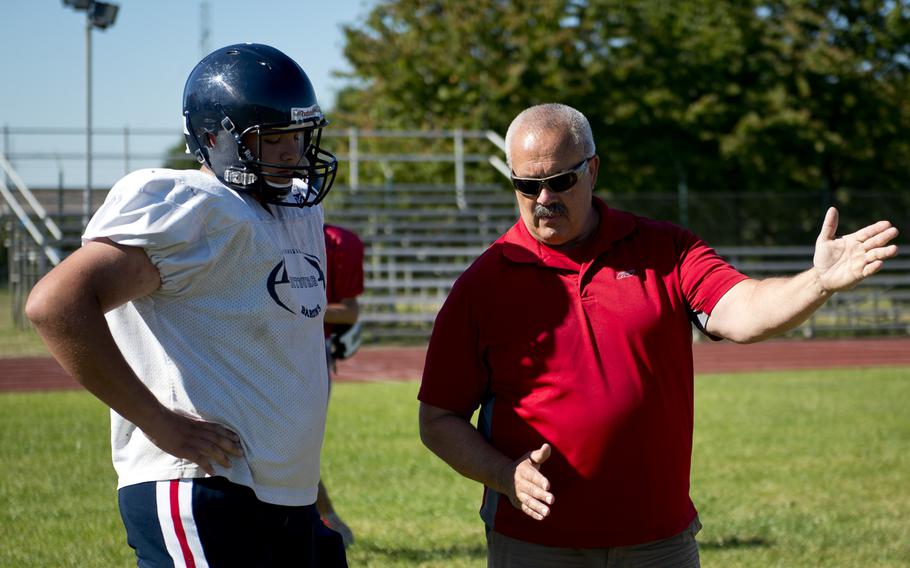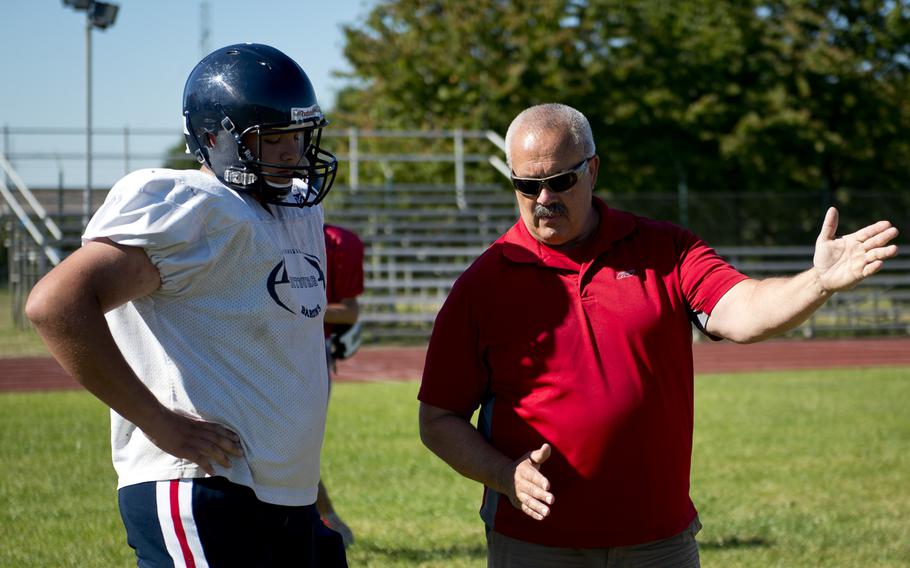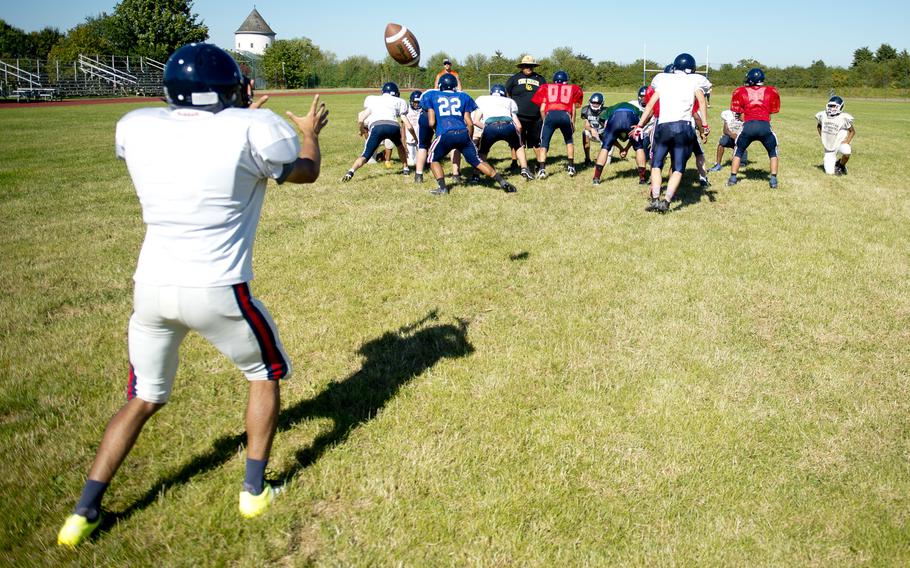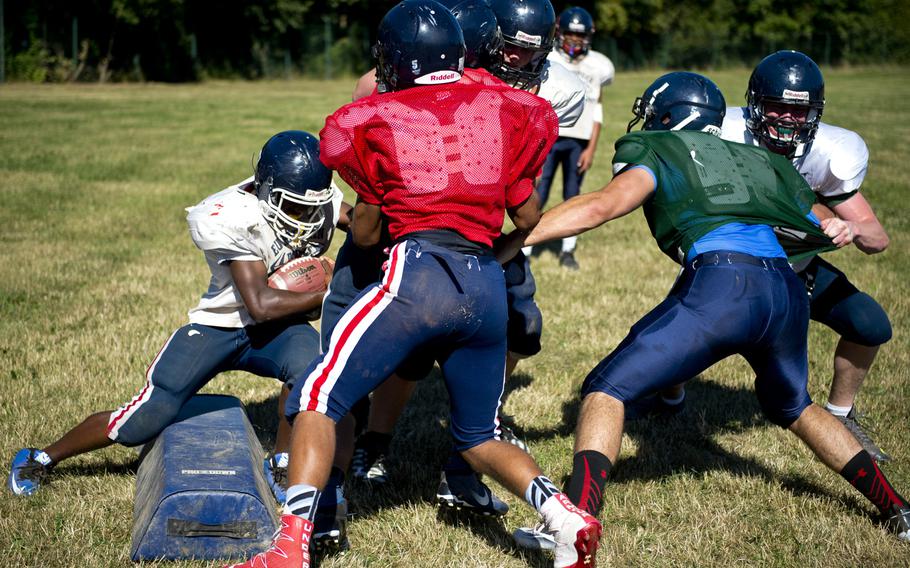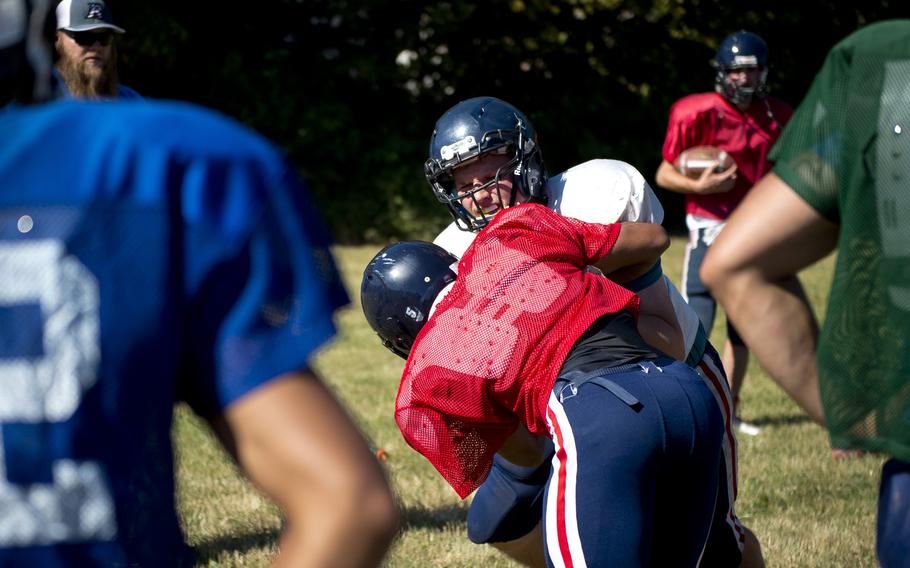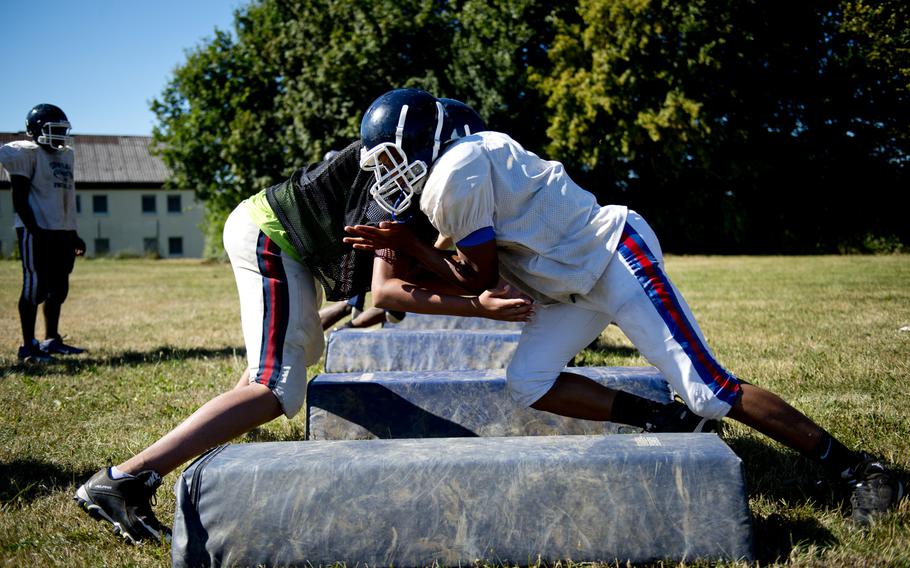 Sixth in a series of glimpses at high school football camps around Europe.
Bitburg head football coach Mike Laue has enough experience to quickly ascertain the kind of team he'll be working with each fall.
There are years where big-time potential leaps off the practice field, the years Laue knows he'll be taking that particular group deep into the DODEA-Europe postseason.
And there are years where low turnout and inexperience make it clear that Laue and his staff have a far more challenging job ahead of them.
The fall of 2016, however, doesn't fit either of those templates perfectly. The potential is there for great things, especially when set against the shrinking and unpredictable landscape of Division II European football. But also present are the pitfalls that can lead to early playoff ousters.
"We're kind of in the middle," Laue said as his team ran through practice drills outside the high school on a Bitburg base that has otherwise been all but abandoned.
The positive indicators are clear. Laue welcomes back incumbent starting quarterback Eli Canaan, one of the rare times he's enjoyed even two seasons of continuity under center. And Canaan will be protected by an offensive line boasting respectable size and experience.
But the challenges are equally apparent. Aside from Canaan, the Barons will look to young and unproven prospects at the other skill positions. And Laue will have to draw those new key players, and fill vacant jobs elsewhere in the lineup, from a dwindling talent base.
Laue expects to field just 30 players this fall, less than half of what he worked with at the height of the program's recent dynasty.
That's the state of Bitburg football these days, and it's a plight the Barons share with many of their fellow Division II contenders -- extracting big achievements from dwindling resources. At this point in the fall, almost any outcome seems possible.
---
---
---
---