Two-a-days: Baumholder looks to snap losing streak
---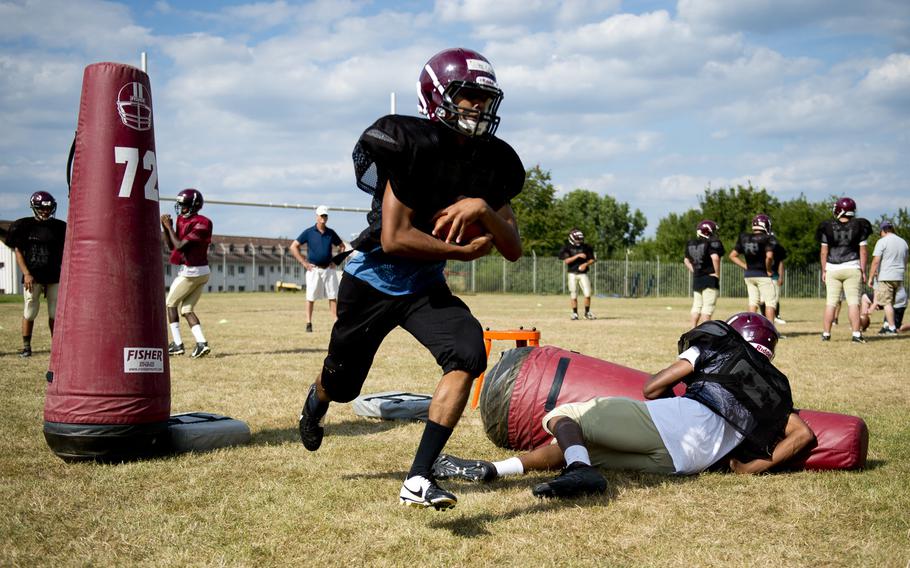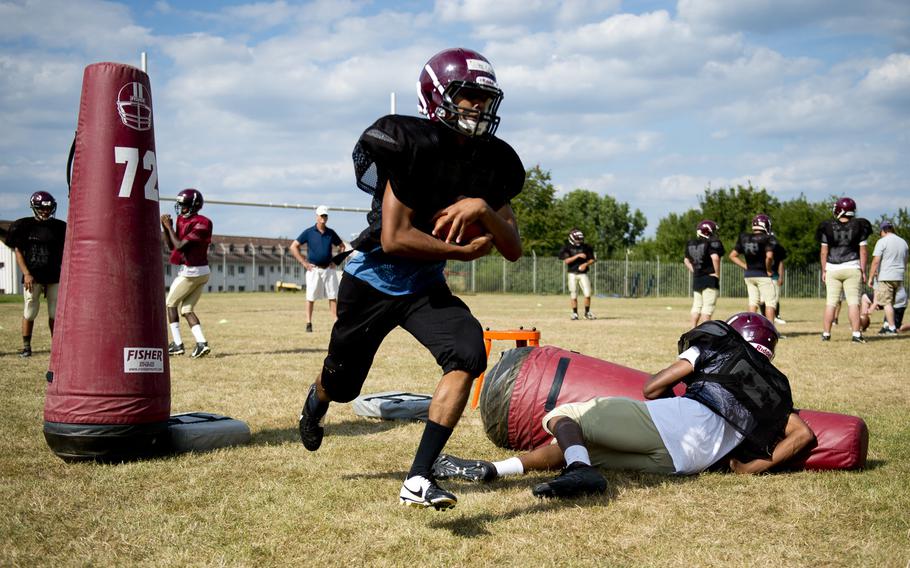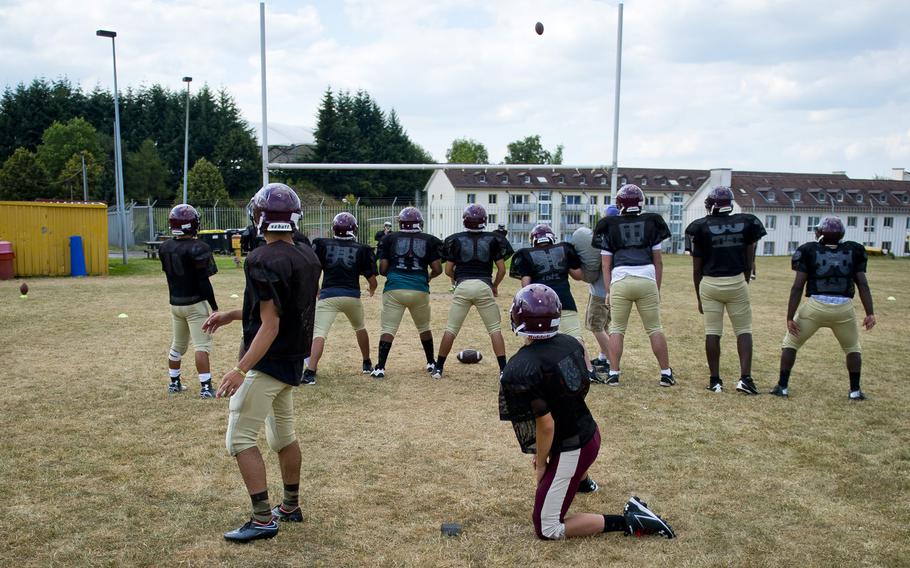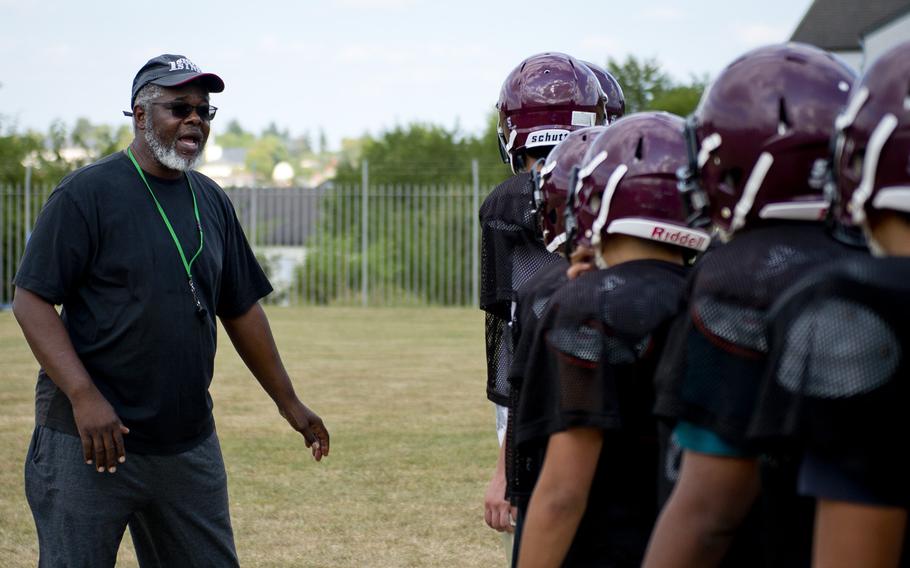 Twelfth in a series of glimpses at high school football camps around Europe.
Only 19 or so students are out for football camp at Baumholder this fall, a product both of the school's tiny population and, perhaps, the program's recent on-field struggles. The Bucs haven't won a DODEA-Europe game since Sept. 28, 2013.
New Bucs head coach Phillip Loyd is undeterred. The former coach at South Korea DODEA-Pacific school Daegu is clear-eyed about the task ahead.
"You've got to build up the program," Loyd said. "And that's what we're trying to do."
Evidence of that was on display at a recent Bucs preseason practice. Loyd ran his players through a rushing drill, exhorting his blockers to sacrifice their bodies for their ball-carrying teammates and urging those ballcarriers ever faster through the holes the linemen created. Loyd's gruff voice resonated throughout the practice field, often repeating the same mantras repeatedly for maximum retention, as the coach demanded precision and intensity with each successive rep.
Reversing Baumholder's recent slide will require nothing less.
"We're trying to make Baumholder football something special again," Loyd said.
Loyd has a few special players on hand to lead the pursuit of that goal.
Loyd said sophomore Solo Turgeon has the "quickest feet I've ever seen," and incumbent lineman Yorel Smalls is a solid senior anchor on both sides of the ball. Overall, however, the Bucs have a lot of work ahead of them in formulating an effective lineup.
Luckily, the schedule seems to allow some opportunity for the Bucs to find their way. Baumholder opens its season with home games against Aviano and AFNORTH/Brussels, both similarly small programs facing equally steep learning curves. The Bucs won't have to see regional powerhouses Rota and Bitburg until October. By then, if Loyd's efforts pay off, they might have a couple of wins to their name.
---
---
---
---