Three teams all come up with a win - and a loss
by
William Howard
October 21, 2017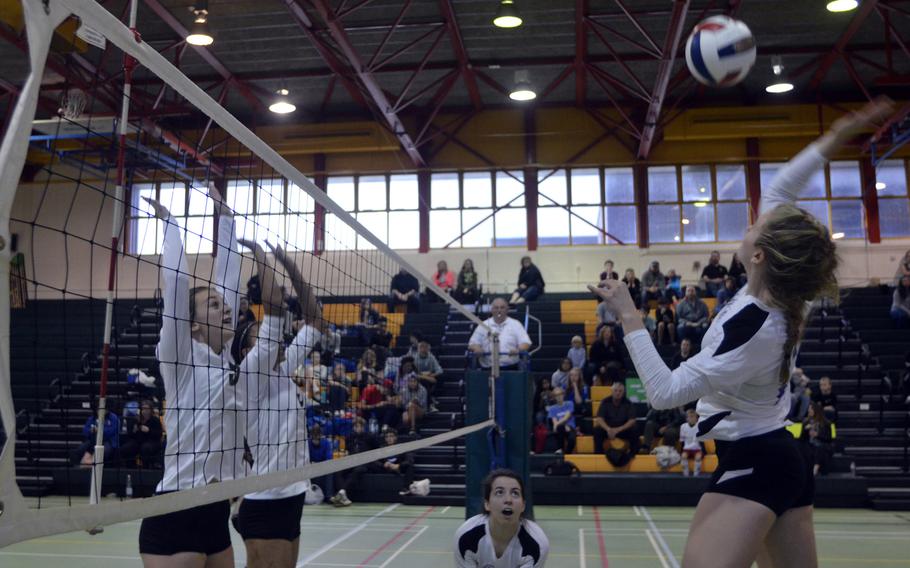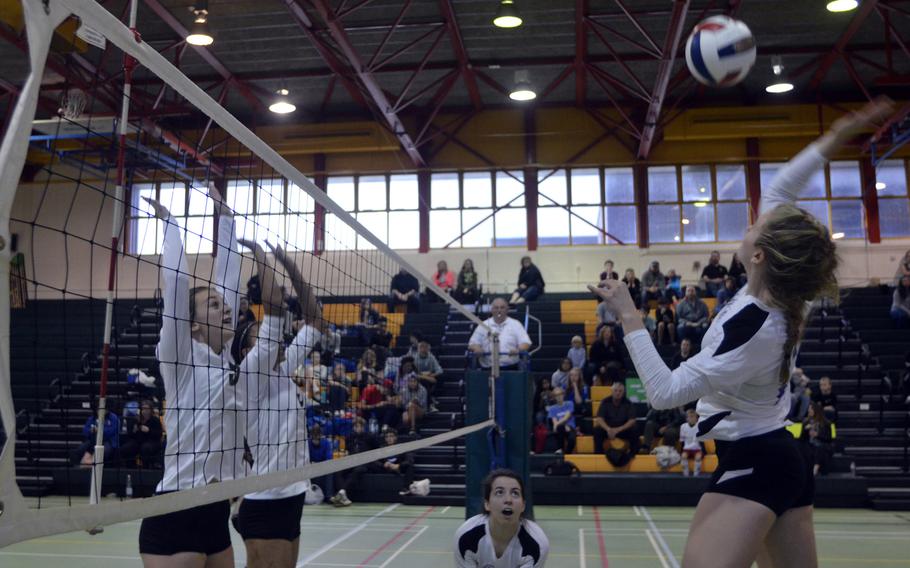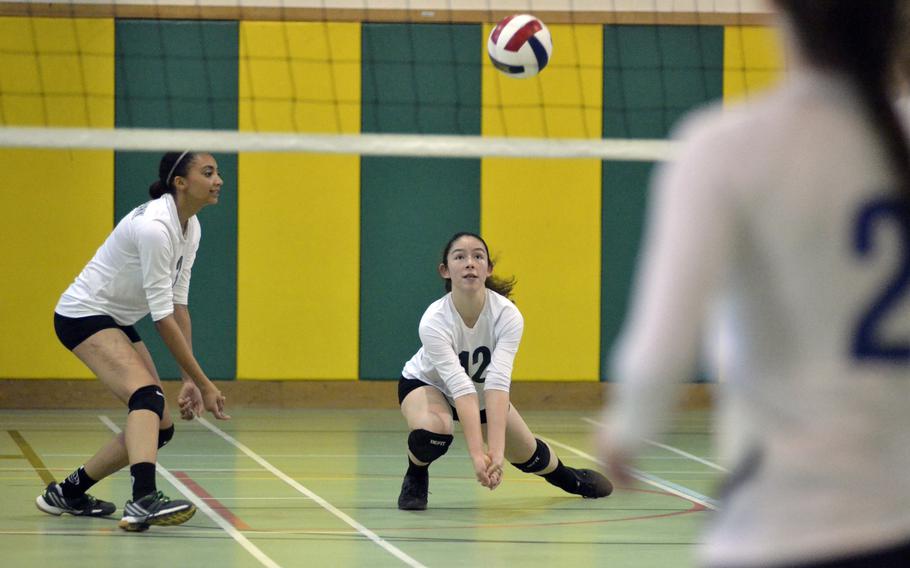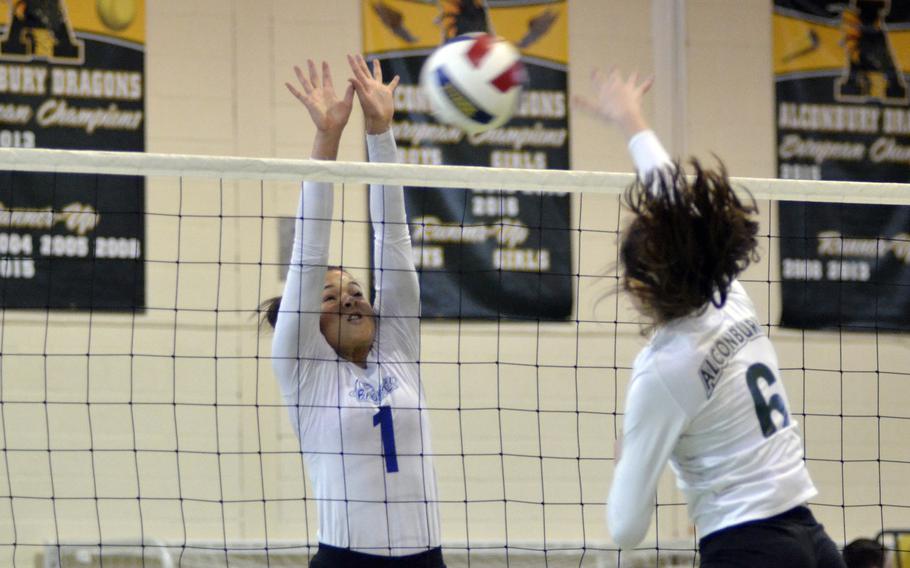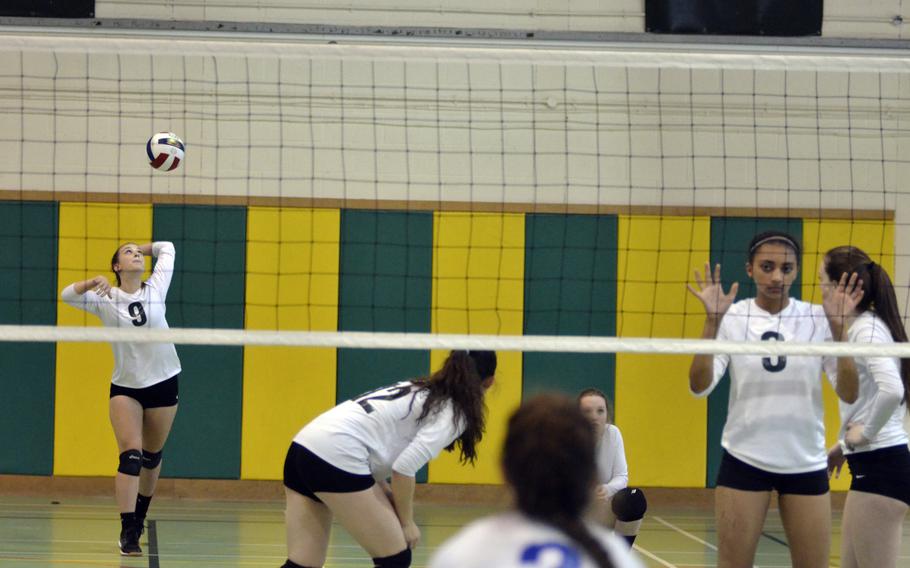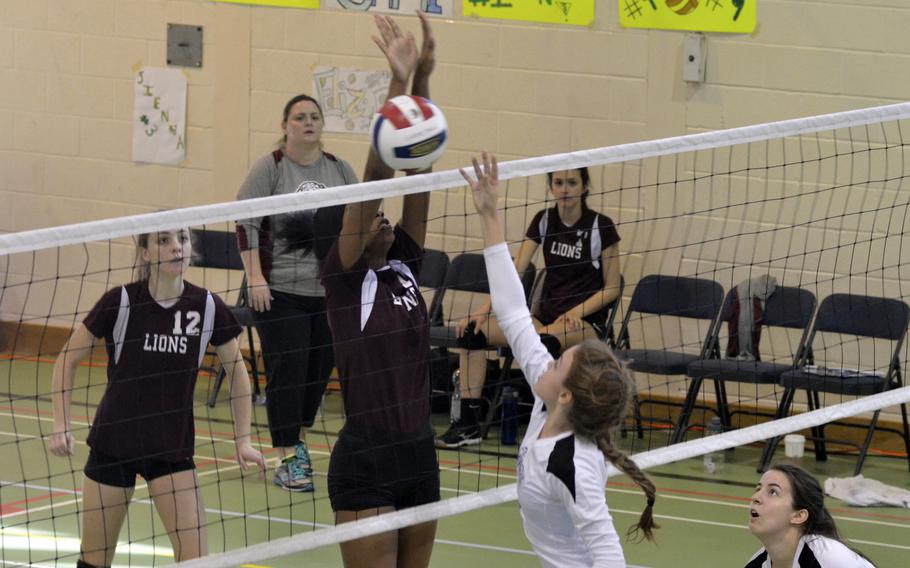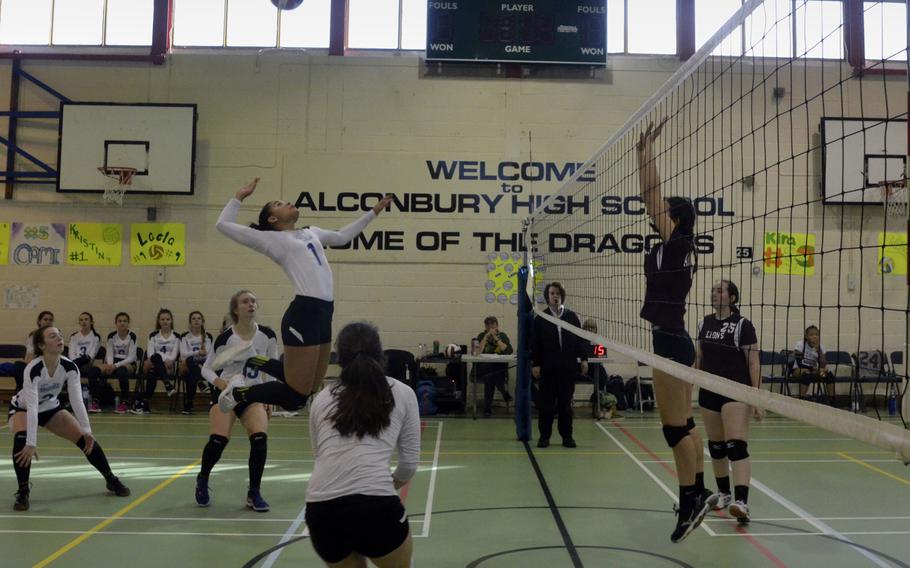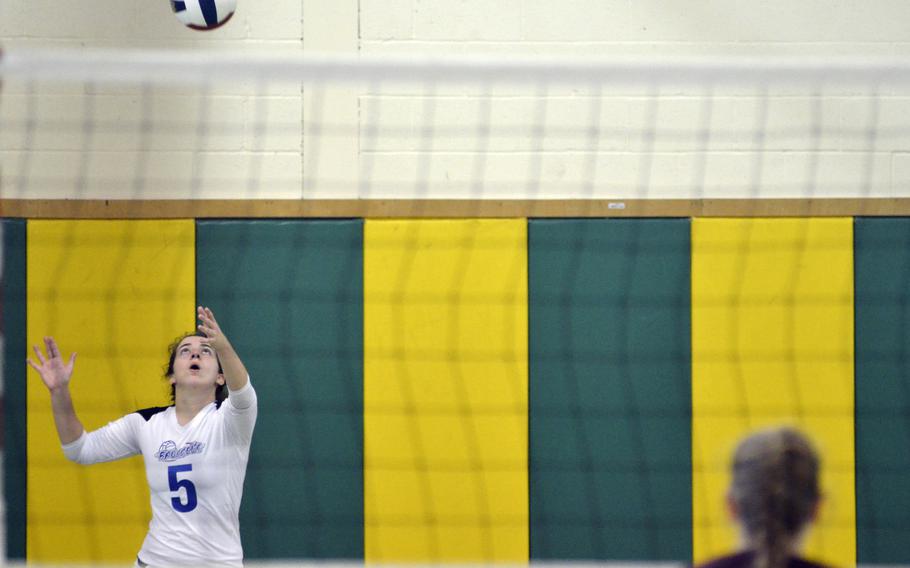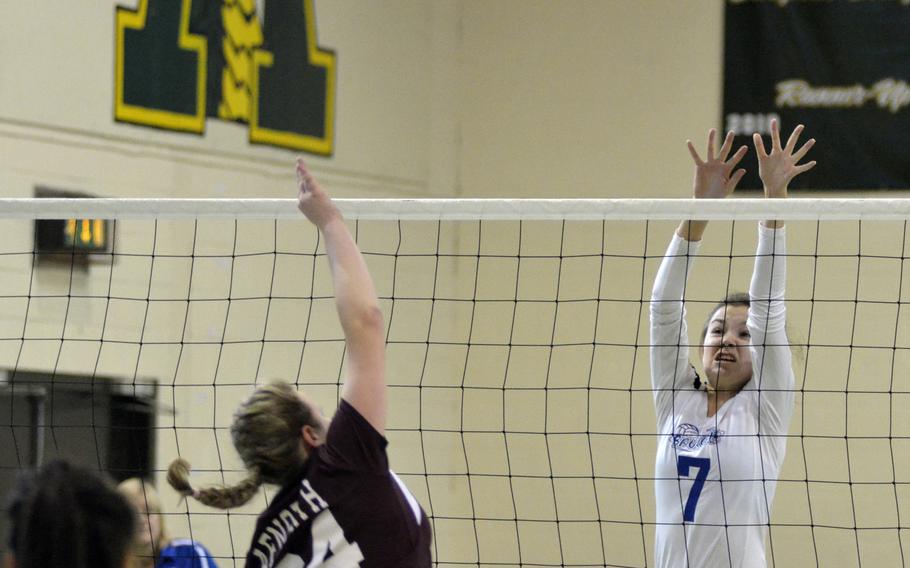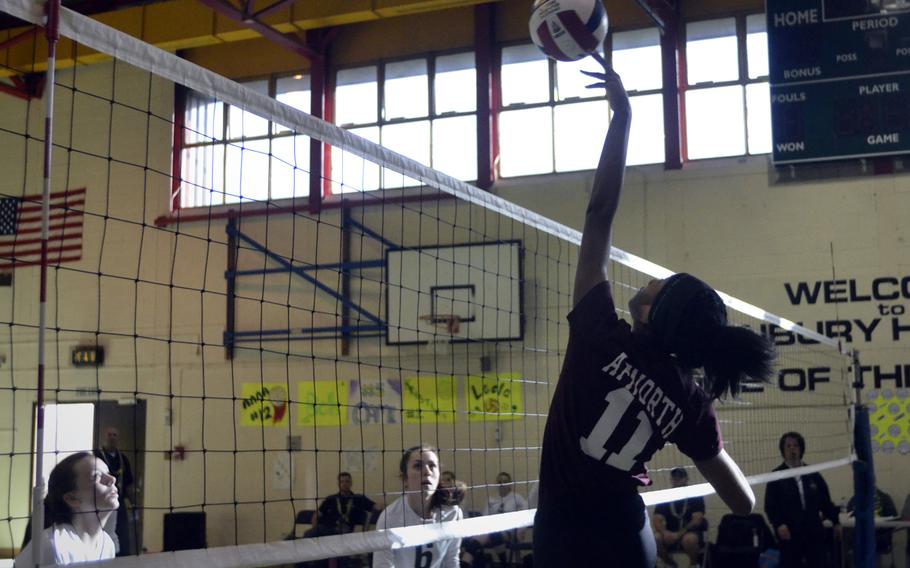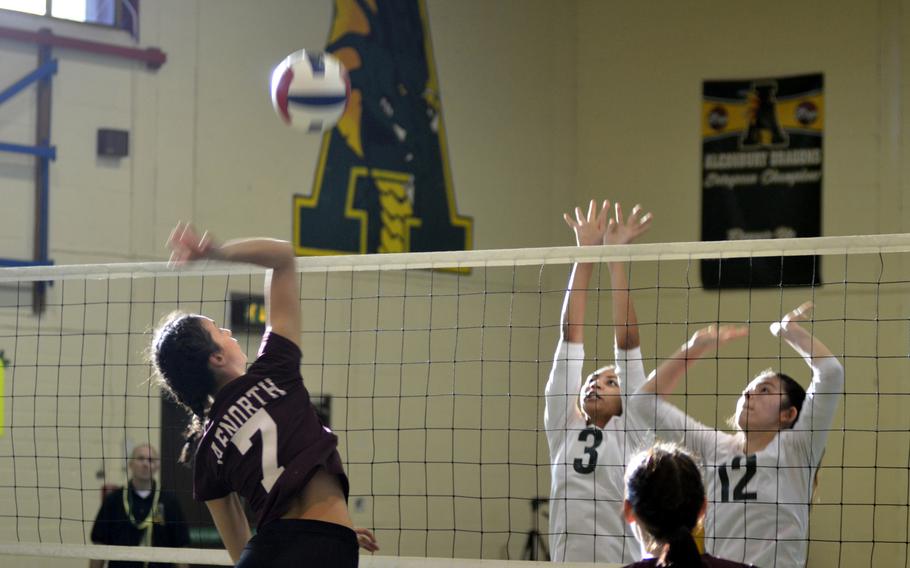 RAF ALCONBURY, England — The Brussels, AFNORTH and Alconbury volleyball teams all walked away as winners during the Alconbury homecoming Saturday. They also all left as losers.
AFNORTH made the first game of the day look almost too easy with a 25-10, 25-23, 12-25, 25-19 victory against the Dragons.
Junior setter Amara Koehler had seven aces in the win, while sophomore teammate Milahni Wilkerson contributed nine kills and eight blocks.
The Lions showcased their confidence after the win while warming up for their next against Brussels as the girls lip-synced and danced to R&B music in between hitting volleyballs over the net.
But fatigue from back-to-back games began to set in and Brussels stole a bit of their thunder with a 24-20, 25-22, 25-19 win.
Danielle Lynch had seven kills and four aces, Jewels Friedhoff had six kills and two blocks, Caitlin McCollom had six kills and four digs and Juliette Mobley helped with 21 assists in the AFNORTH defeat.
As the Lions hit the showers before their eight-hour bus ride back home, the Dragons looked to defend their home court against Brussels.
The longest matchup of the day saw both teams rallying back and forth through five sets of triumphs and upsets that inspired deafening cries of anger and joy from the crowded bleachers.
Alconbury senior Laela Evans earned a proper sendoff in the nail-biting 26-24, 18-25, 11-25, 25-20, 15-11 victory over Brussels with one ace, seven kills, eight digs and five assists.
Teammates Cami Boyett ― two aces, seven kills, seven assists, three digs ― and Kristin Donley ― one ace and 10 digs ― also led the victorious Dragons.
Twitter: @Howard_Stripes
---
---
---