D-II boys semifinals
Third time will be charm for Rota or BFA
---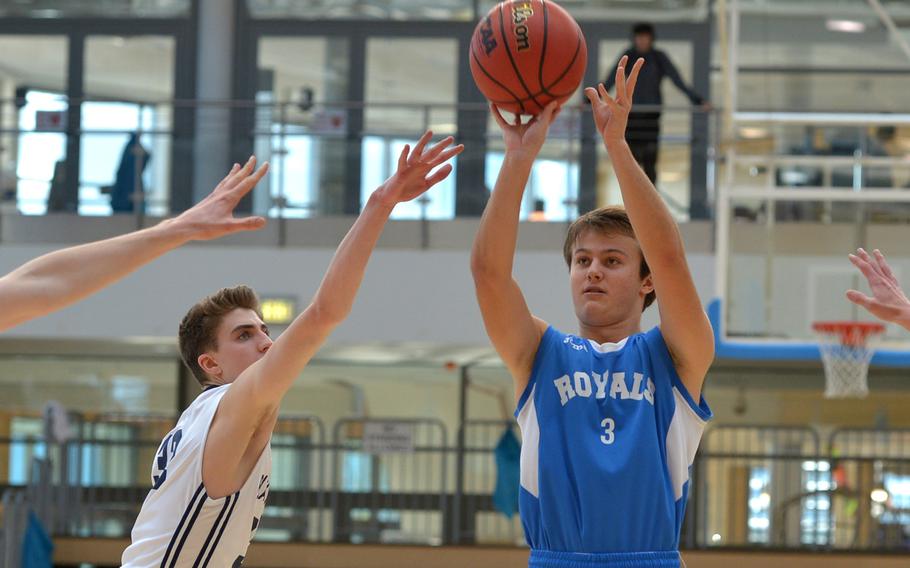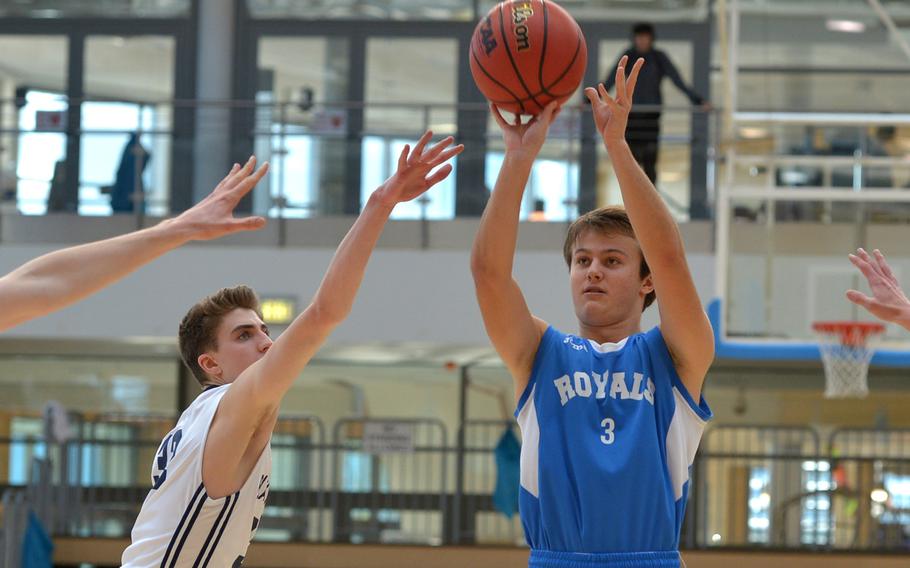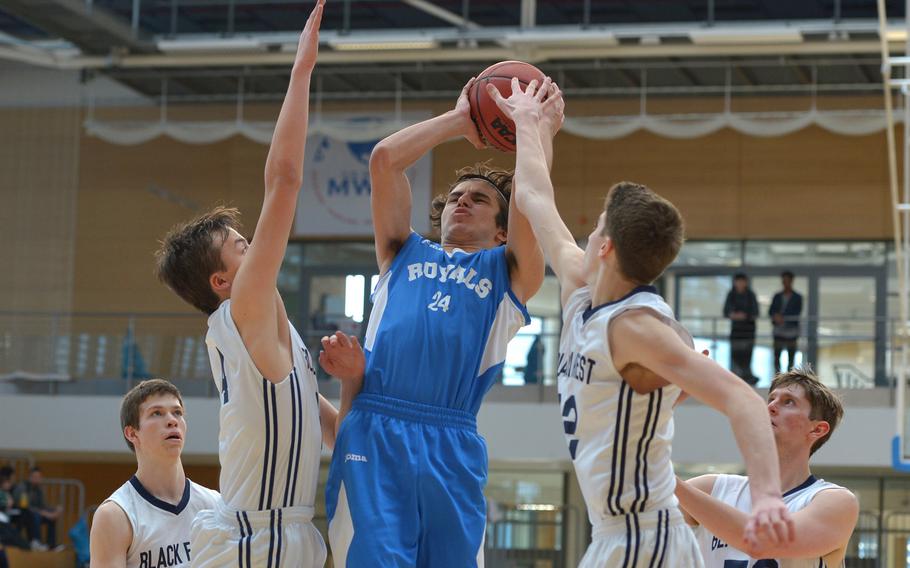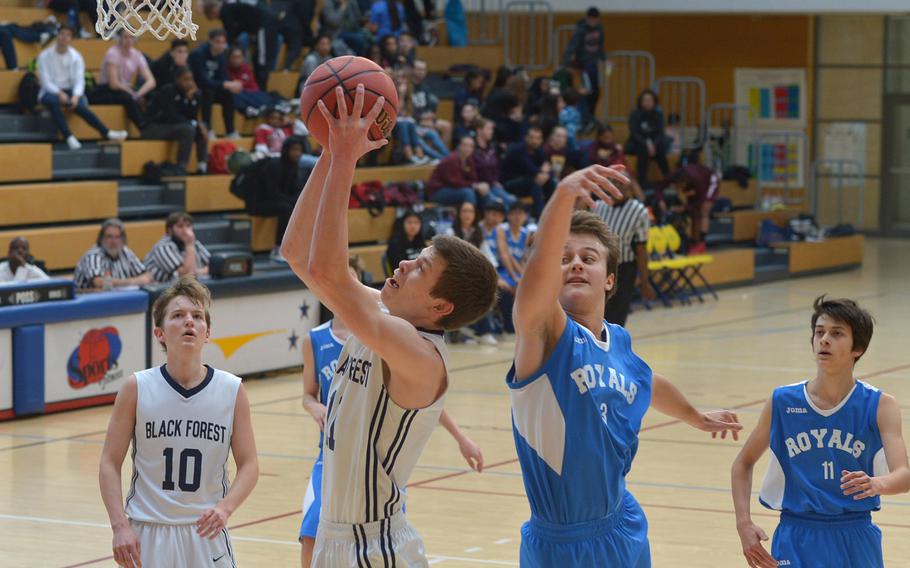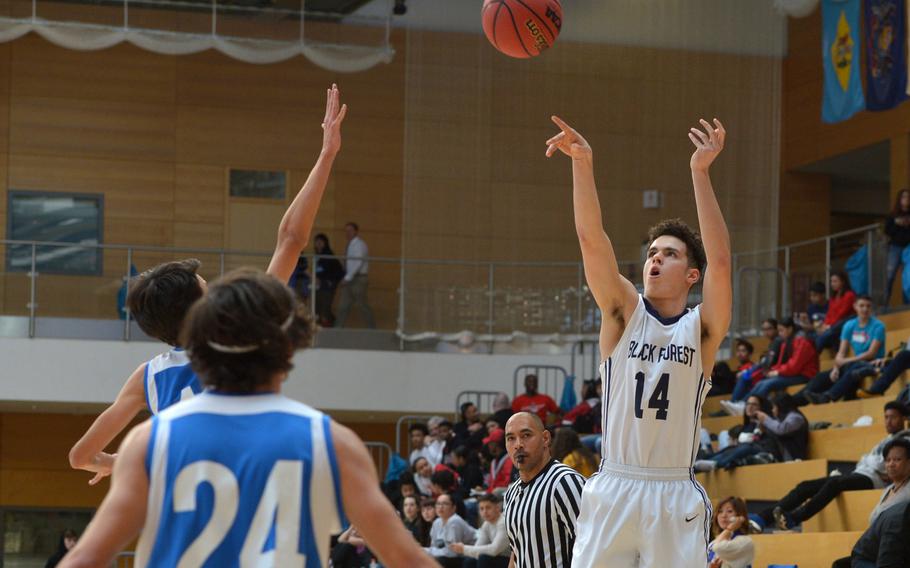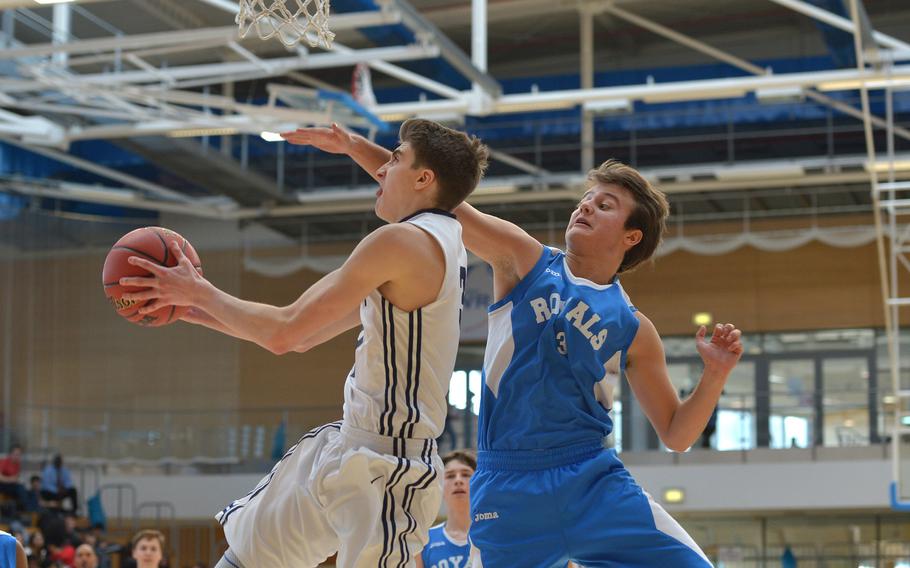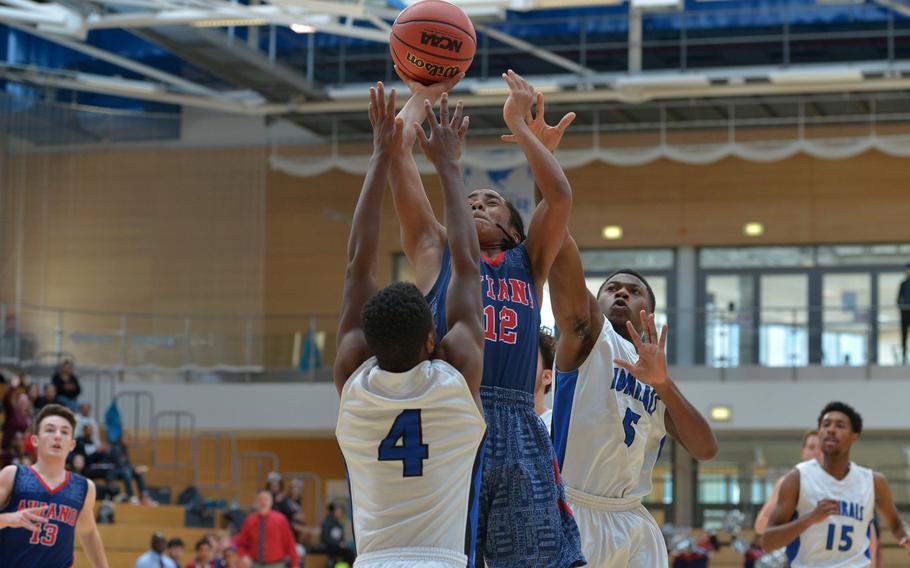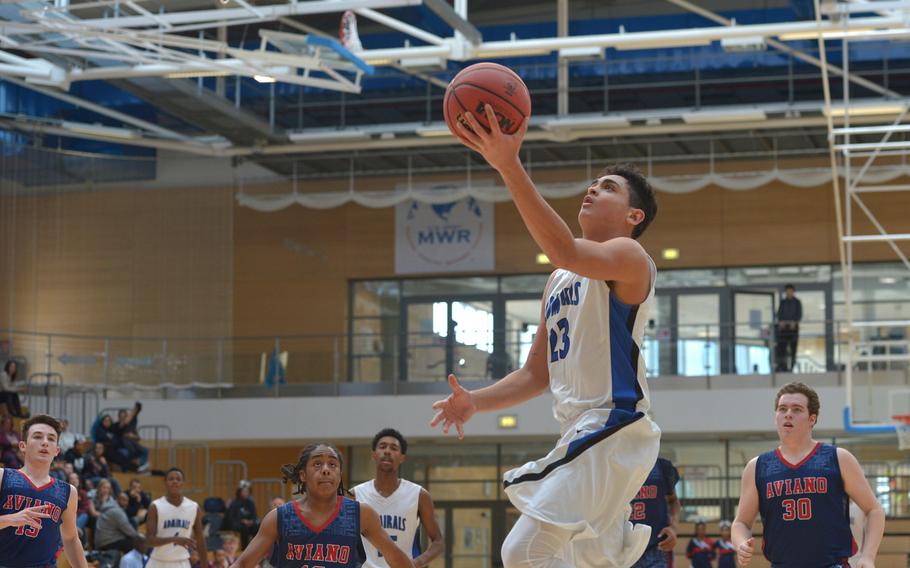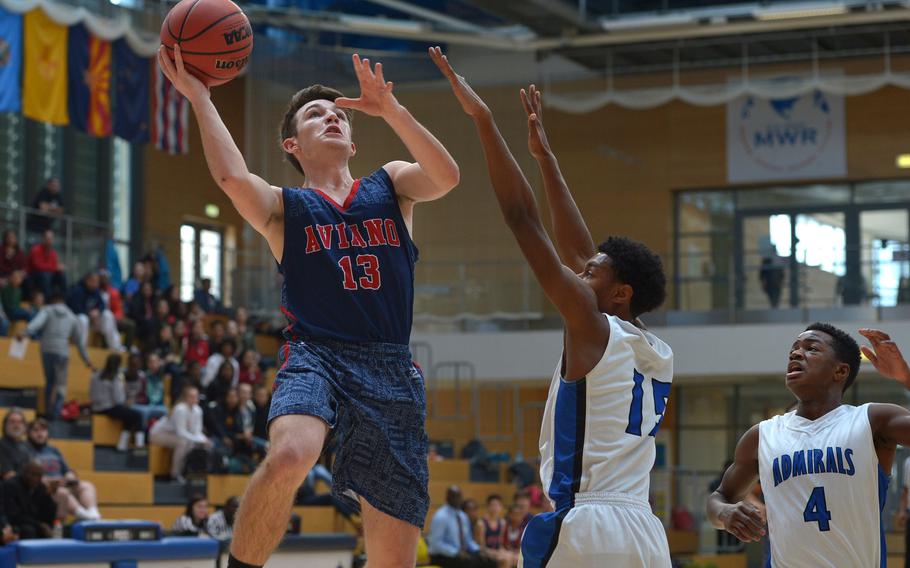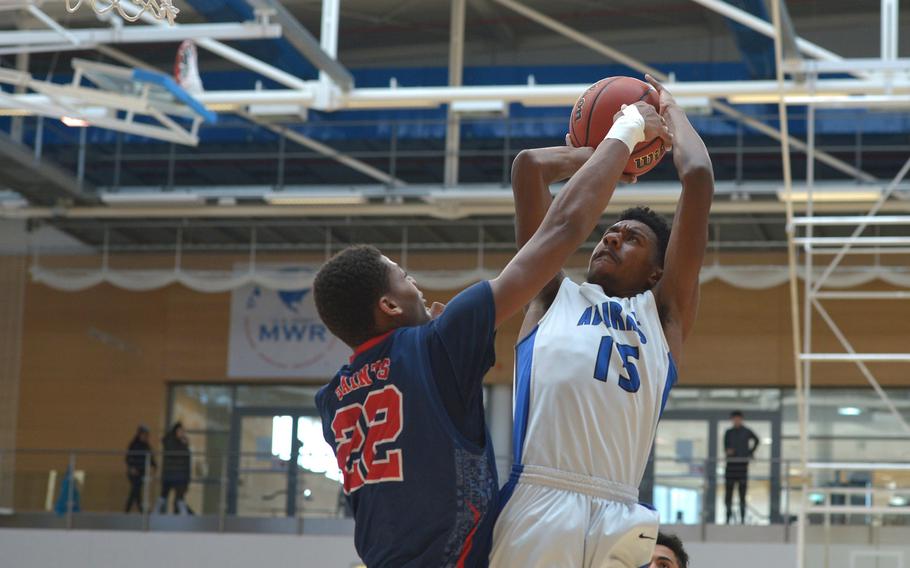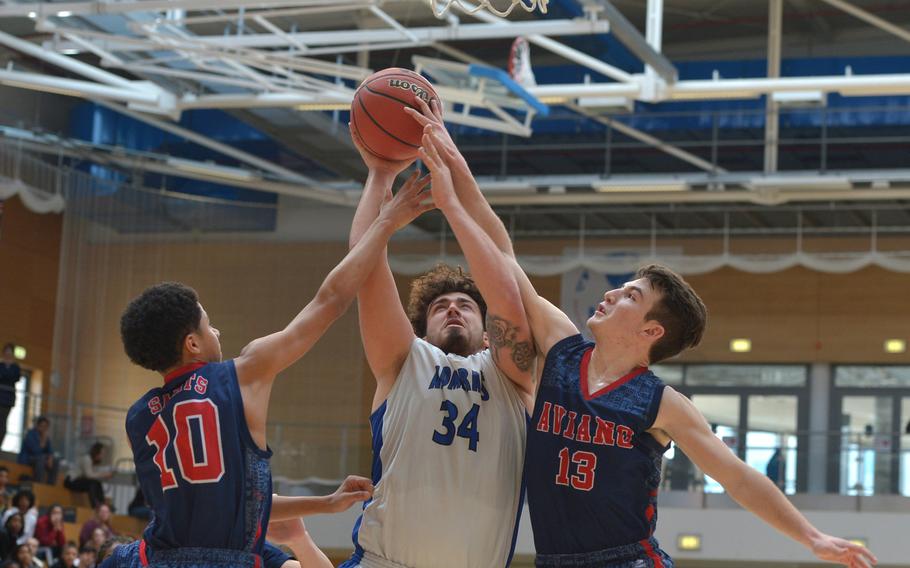 WIESBADEN, Germany — The DODEA-Europe boys' Division II basketball finals will feature teams that know each other pretty well. Especially given that they're located about 1,700 miles from each other.
The two past champions - Rota (2016) and Black Forest Academy (2017) – square off Saturday after dispatching overmatched foes in semifinal action on Friday. They met in the regular season in Germany this year for the first time and the Falcons came away with victories both times.
Rota 27, Aviano 22: Both teams started out hesitantly in a low-scoring first half. Only sixteen points were scored in total as the teams went into the break tied at 8-8. Highlights included the play of Rota center Andy Drake and a fantastic pass from Aviano freshman Traevian Ware to Mason Shine for an easy finish.
Things picked up in the second half, though both teams struggled with turnovers and generally sloppy play – many missed layups, traveling violations and poor passes.
Rota jumped out to an early second-half lead behind strong play from Drake, who finished with 14 points, and wings L.J. Chester and Antonio White. It was clear that the Admirals' offensive philosophy was based on getting the ball inside to Drake, who had a considerable size advantage against the Saints' big men.
"Aviano had a great game plan," Rota coach Ben Anderson said. "They were very intentional about keeping people around Andy and making us shoot from the outside. Our kids were patient and found Andy at opportune times, but hats off to them, they had a great game plan."
Rota held the lead the rest of the way, but Aviano stayed close. A costly late turnover from the Saints – who could have brought the Rota lead down to two – resulted in Drake scoring and drawing a foul on the other end, a five-point swing Aviano couldn't overcome. A flurry of three-point attempts late largely failed to hit their mark, and the underdog Saints couldn't make the breakthrough.
It was still a strong tournament from the Italian-based team, which also played BFA close in pool play.
"I'm so incredibly proud of my team," Shine said. "I couldn't have asked for a better group of brothers to fight with this whole tournament."
BFA 69, Marymount 38: The Falcons comfortably secured a finals berth with a confident offensive performance against the Royals, led by 18 points from center Kaden Proctor and 13 from guard Jacob Fortune.
BFA hopes to retain its title against a team it knows well.
"I'd say it's pretty important, because we've been going against them since my first year," Proctor said. "It was a bummer last year with (Rota center) Andy (Drake) not being there, but now he's getting to play again, and I get to go against him – so I'm super excited for that."
The majority of the drama in BFA's game against Marymount came late in the first half when Falcons leading scorer Gianmaria Bellucci Prestigiacomo was ejected after a series of technical fouls. His absence was definitely felt, as a close game shortly became a rout. A one-point BFA lead exploded into a 15-point cushion at halftime in just a few minutes.
In the second half it was more of the same, as BFA was able to rest some key players and get more players involved in case they're needed Saturday. Marymount's Mario Freilino played well in his team's losing effort, including showing off some nice behind-the-back passes.
Despite the big margin, Proctor said the matchup was a good test before the final.
"I think pressing them, working hard together, getting some of our team dynamics for tomorrow's game – we played good team ball."
Twitter: @DKS_Stripes
---
---
---
---