Europe cross country finals
Stuttgart's Fielding, Kaiserslautern's Parsells race to wins
---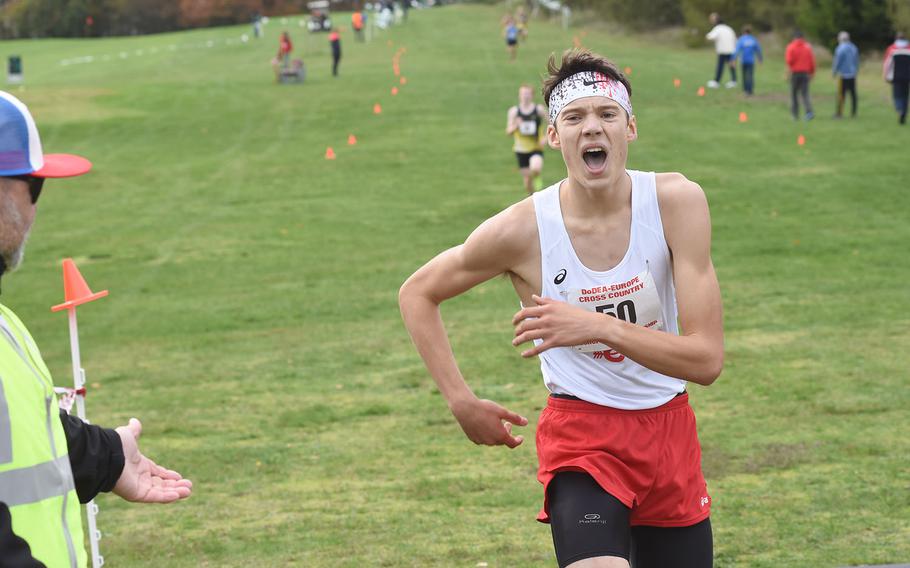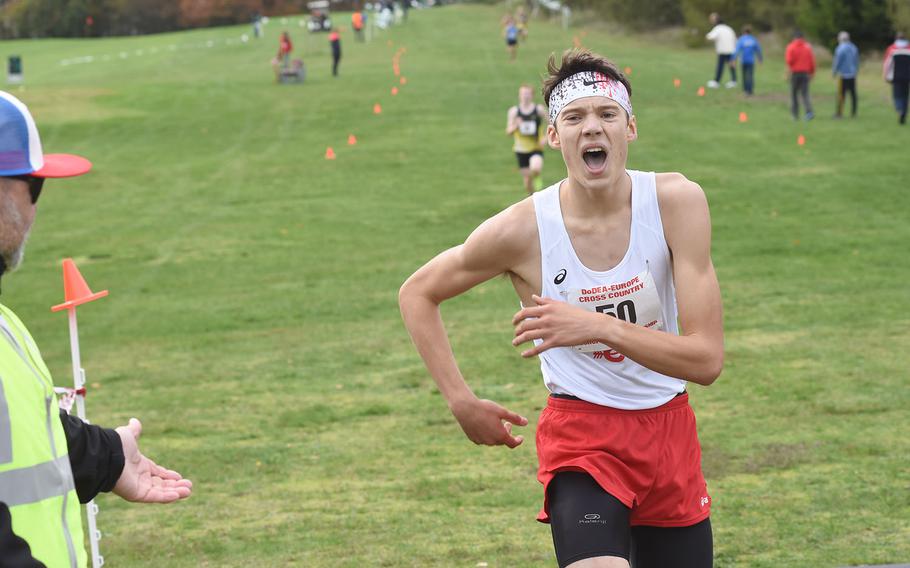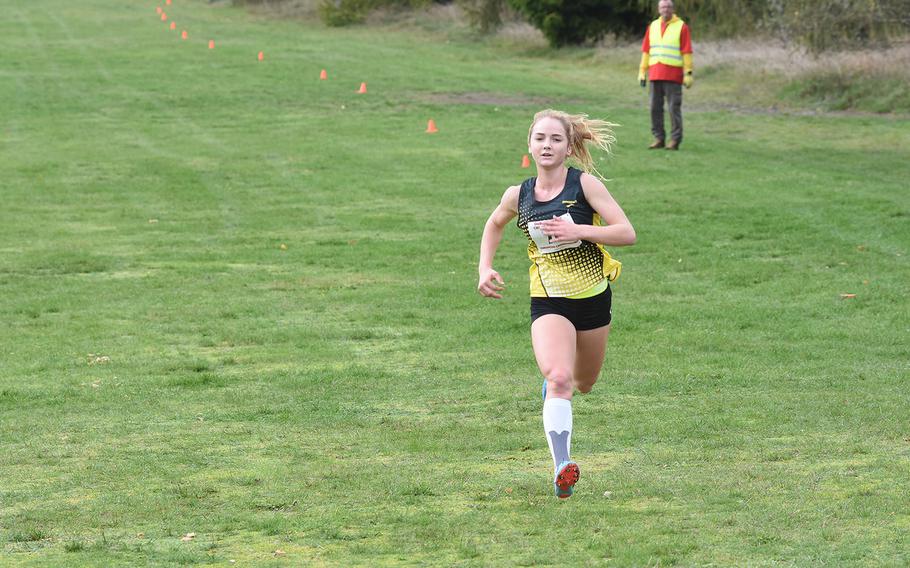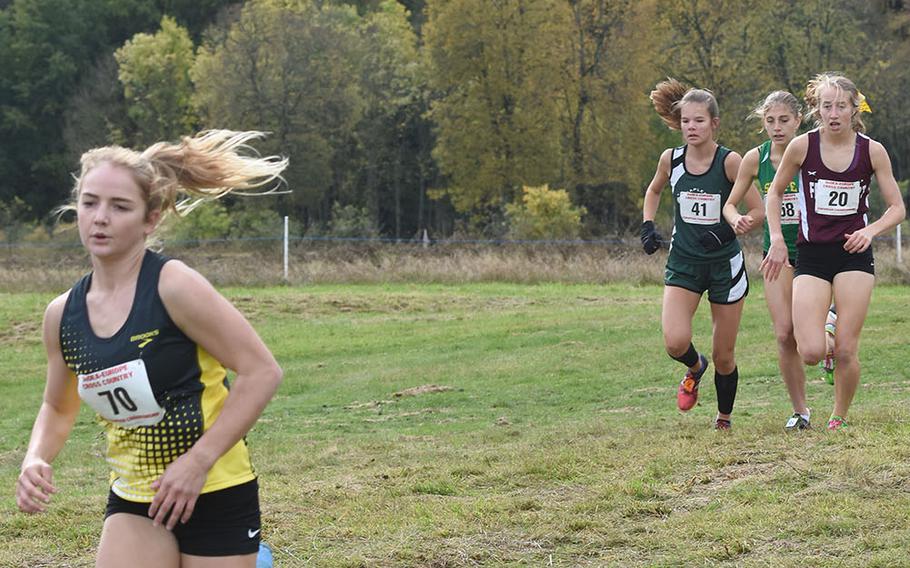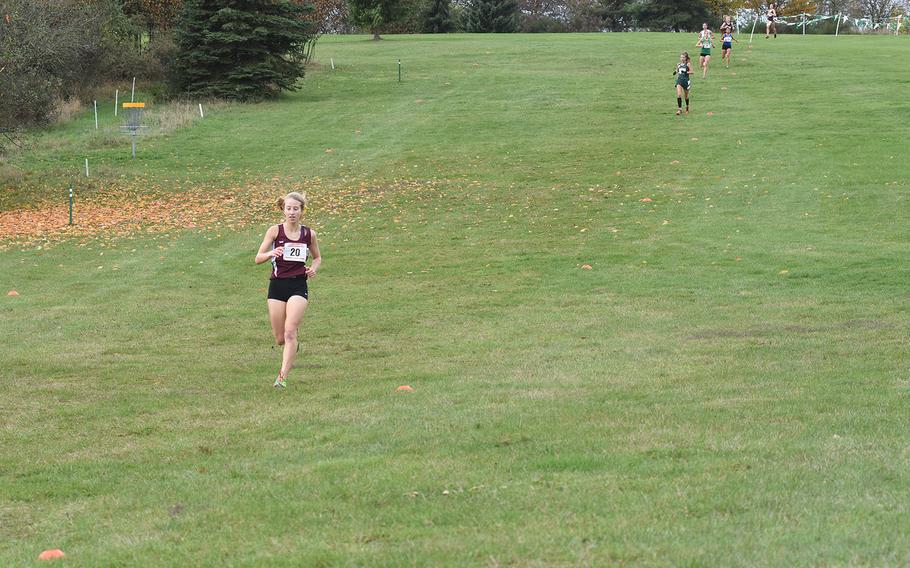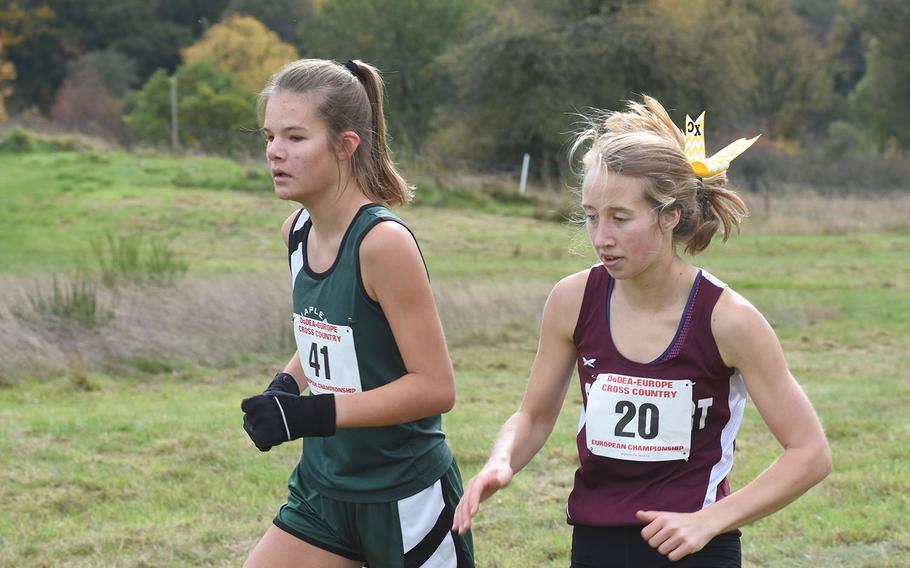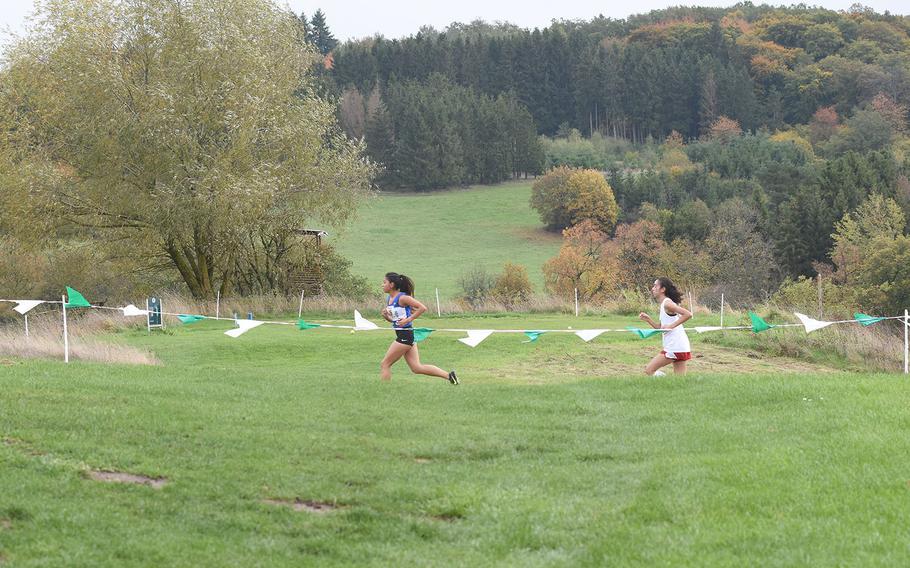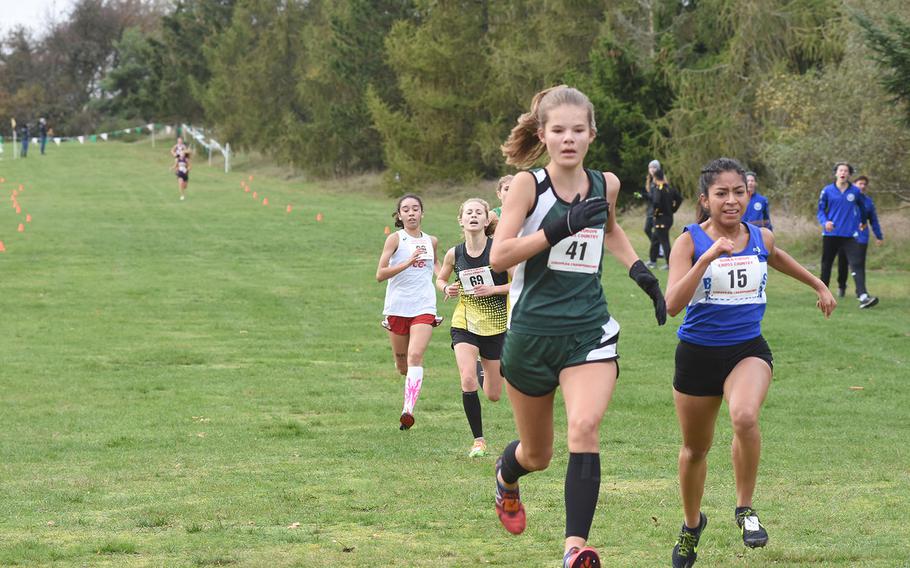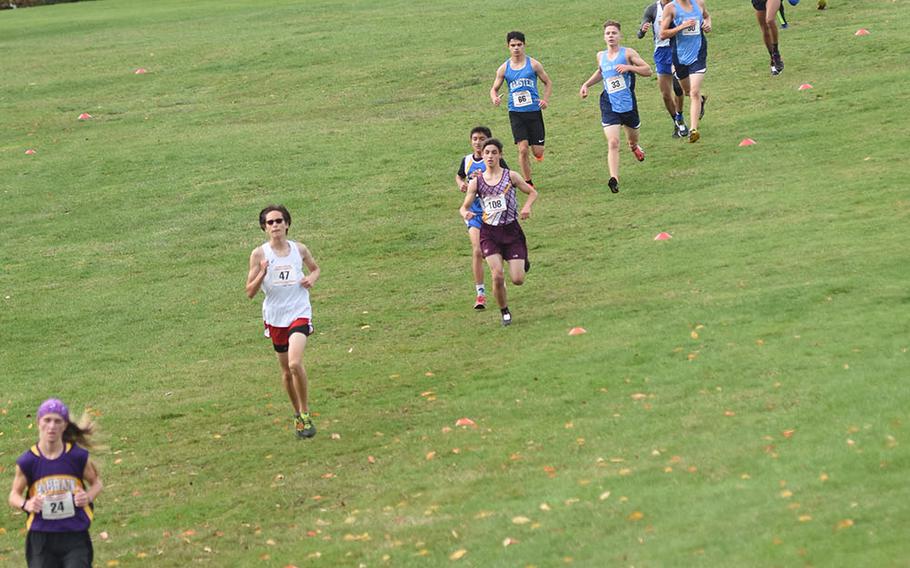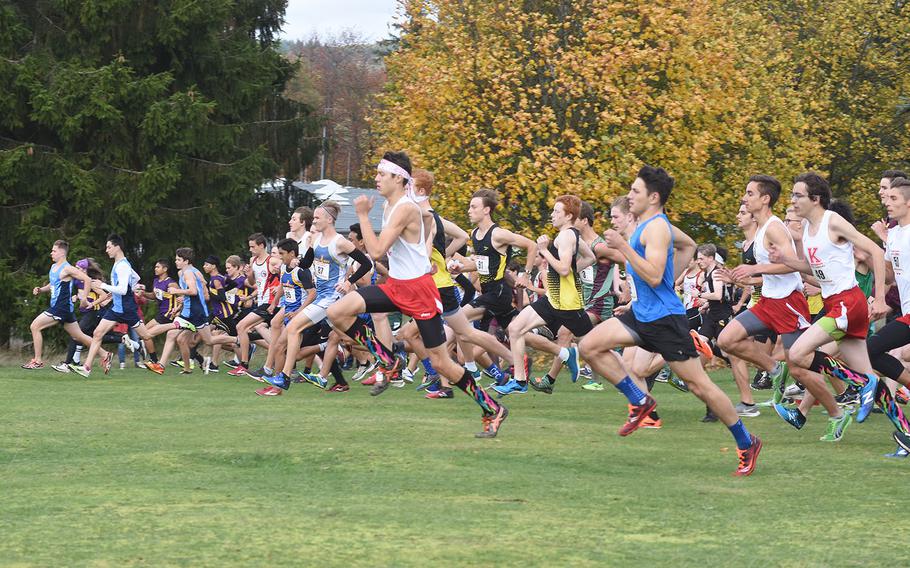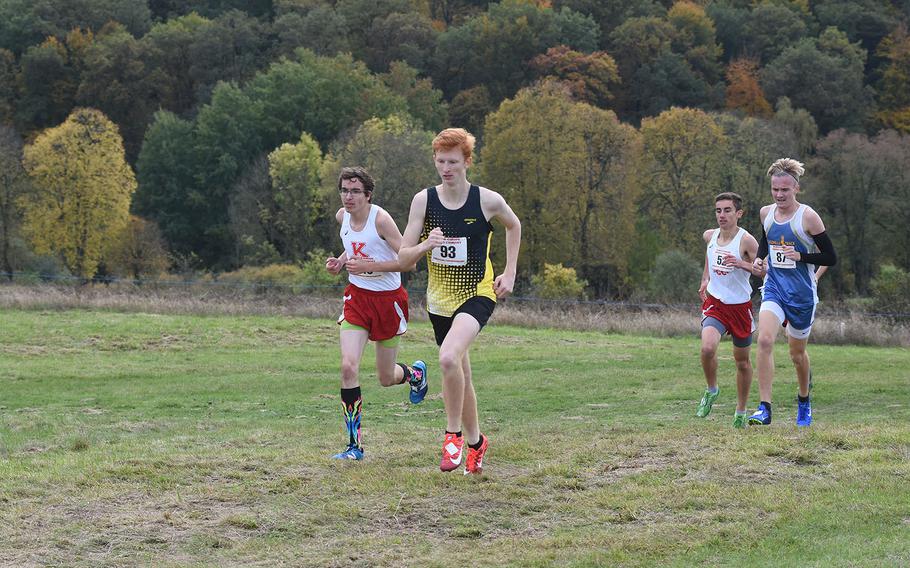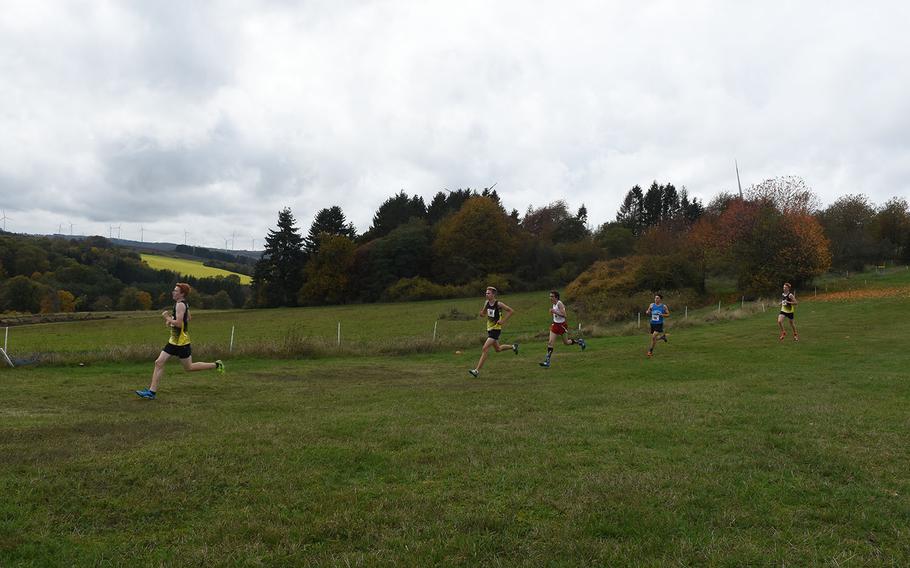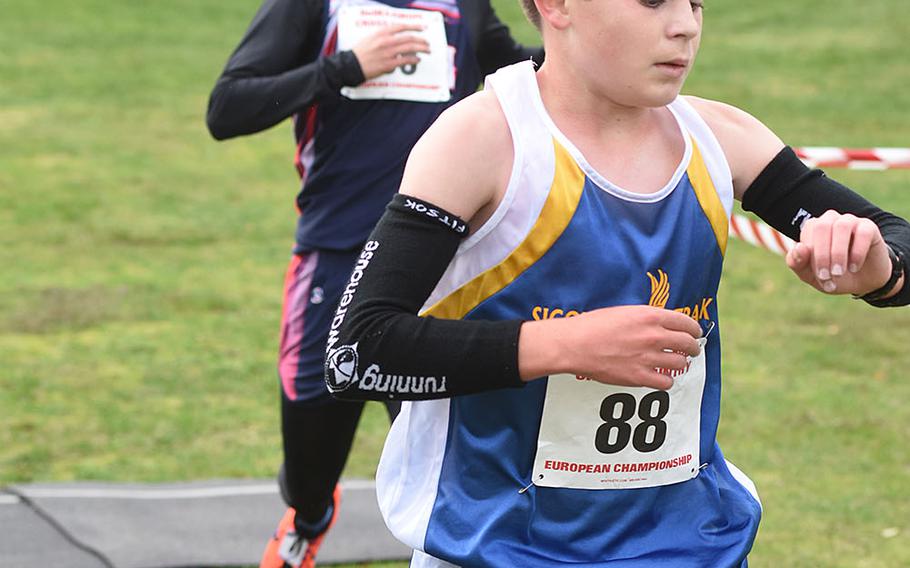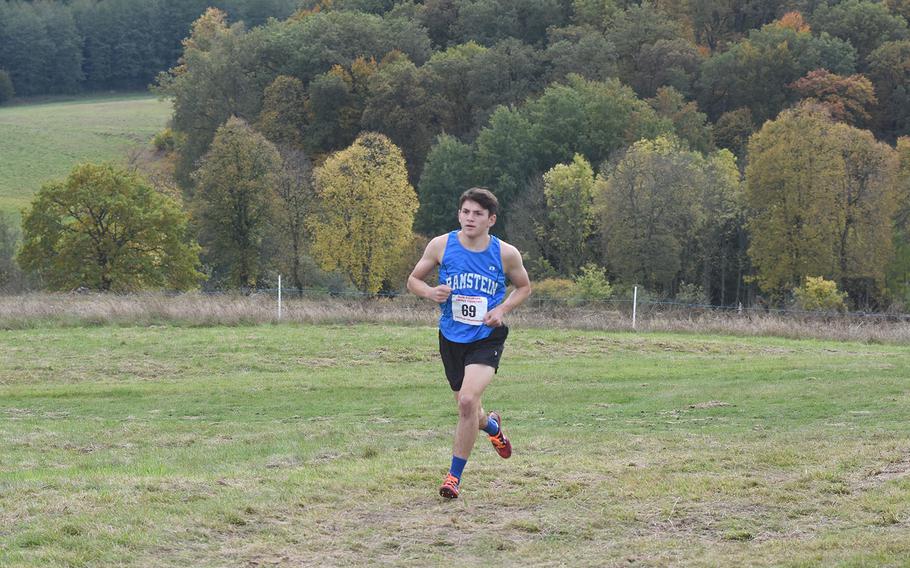 BAUMHOLDER, Germany – Two new champions were crowned Saturday at the DODEA-Europe cross country championships and a new course record was set in the process.
Stuttgart junior McKinley Fielding took control of the girls race from the gun, running alone and out front on the 3.1-mile course at the Rolling Hills Golf Course. She crossed the line in 18 minutes, 40.47 seconds to establish a new course record and lay claim to her first individual European cross country title.
In the boys race, Kaiserslautern junior Griffen Parsells fought off a late surge from Stuttgart senior Tyler Wilson to earn his first European title in 17:07.81.
The team contests belonged to Stuttgart, which won both the girls and boys Division I titles in dominating fashion.
In the smaller school divisions, the Naples girls edged Bahrain in Division II, while Ansbach won the Division III girls crown.
In the Division III boys standings, Sigonella ran away with the team title, while Black Forest Academy stood atop Division II.
GirlsFielding's dominant performance was hardly a surprise. She went undefeated this year and set several course records along the way, winning by as many as two minutes in some regular season contests.
Saturday's race was no different. As Fielding headed into the second and final lap on the course, the chase pack was nowhere to be seen.
Frankfurt's Gracie Wetli settled for second place a second consecutive year, finishing in 20:19.99.
Though she was mostly by herself, Fielding ran like the rest of the field was in close pursuit.
"I thought the whole time there was someone behind me," she said. "It's my last race in Europe ever, so I just wanted to leave it all out there."
Fielding and her family are moving to the States in February, after the wrestling season. Fielding currently wrestles at 106 pounds and last year was runner-up at Europeans in her division.
The course record Fielding broke Saturday was set in 2016 by former St. John's phenom Kayla Smith, in a time of 18:45.21.
"This is the first time I've seen her run," Naples junior Ariana Coats said of Fielding. "She's insane. She just took off from the beginning."
Coats was fourth after Brussels senior Shoshana Goldfein nipped her at the finish line by less than a second, 20:41.99 to 20:42.08.
"I was like 'This is my last race and I wanted to make an exit,' " said Goldfein, who didn't even crack the top 20 last year. "I'm proud of how I ran."
The Stuttgart girls scored a low of 44 points. Kaiserslautern totaled 86 points to edge out Wiesbaden for second place.
After Fielding, the Panthers placed two more runners in the top 12: Madison Brown was fifth and Laura Fern Jones 12th.
Stuttgart girls coach Blake Little said the Panthers came together as a team and ran hard, once again repeating as Division I champions.
"I think the scores were closer" than expected, he said. "When some of the international schools come, it's sometimes hard to predict. But it's fun to race like that."
BoysLike Fielding, Parsells led from the start. Though he never relinquished the lead, he did look back a few times, especially towards the end, as Stuttgart's Wilson began gaining ground.
"On the sharp turns, I could kind of look back and see how far they were," Parsells said.
He lost some ground on the second lap when he took a spill as conditions on the course were wet and slippery due to recent rain.
But he picked himself back up and managed to hang on to win his first European title. Last year, he was 14th, he said.
"My goal was to come here and win," he said.
For Parsells, there was little margin for error as any number of Panthers were in the chase pack.
Wilson, a senior, finished about six seconds behind Parsells.
"I'm really just happy for my team," he said. "I think we did really well today."
Stuttgart placed five runners in the top 15 and three in the top five.
Ramstein's Conner Mackie was third, followed by two Panthers, Landon McMinimmy and Jack Raddatz.
The team effort returned the Panthers to the top spot. They were runners-up to Ramstein last year in a tight team race.
Stuttgart boys coach Philip Bailey said any one of his top five or six boys could have been in Wilson's spot.
"It's just who's going to take it today," he said. "This team is probably the tightest group of runners" he's ever had. "Not the fastest but the tightest."
svan.jennifer@stripes.com Twitter: @stripesktown
---
---
---
---